Year 1994 saw Dhuwan on air on our TV Screens. It was a thriller based on a team of law enforcement officials who would go to any length to catch criminals. Not only it became super hit and gained cult status over the years but also became claim to fame of its actor and writer Ashir Azeem. The guy who could have done dozens more serials went into hibernation after that and it's only in 2015 that he could be seen in media again this time for a movie Maalik. As the movie has been directed, produced, written by and acted by Ashir Azeem naturally your expectations are high. With these expectations I entered the movie theatre screening Maalik.
The opening sequence shows Retd Maj Asad's (Ashir Azeem) security agency chasing kidnappers and rescuing a kidnapped boy.It is done in style in high octane sequences. Once the boy is rescued Major Sb decides to hand him over to the police as 'It is the right thing to do'. Why is it the right thing to do at this juncture we are never told along with many other unanswered questions in the movie.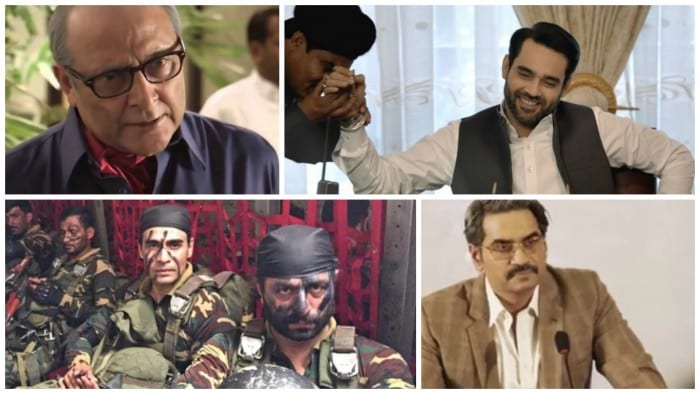 Major Sb confesses to murder of two civilians committed years ago and to elaborate on the details we divulge into the past through flashbacks. Major Sb was a serving army officer in SSG then and due to his commitments hardly gave time to his wife. On one such occasion where he is away rescuing kidnappers Chinese citizens, his pregnant wife meets with an accident and loses her family after giving birth to a girl Urooj. For Urooj Maj Asad takes retirement and forms a security company along with his Retired Maj Gen father (Sajid Hassan). They are tasked with securing the life of a corrupt to the core CM (Hassan Niazi) who has ruined the life of School Master Mohsin (Ehtashamuddin) who dared to contest election against him in a village in interior Sindh. Corrupt CM raped and killed the daughter of Mohsin and had Mohsin's son framed for the murder with the help of his accomplice, local police inspector played by Rashid Farooqi. Adnan Shah Tipu plays the main henchman of CM who does all his dirty work including stuffing the ballots to get him elected.
CM eyes a poor Afgan girl, traps her to come to him and rapes her. In retaliation the girl's brother tries to kill CM, Ashir Azeem intervenes and kills the guy and since he could not tolerate the rapist and corrupt CM he kills him also but is not charged for either of these murders. It is from there onwards that he becomes a messiah rescuing the oppressed in the society through his security agency.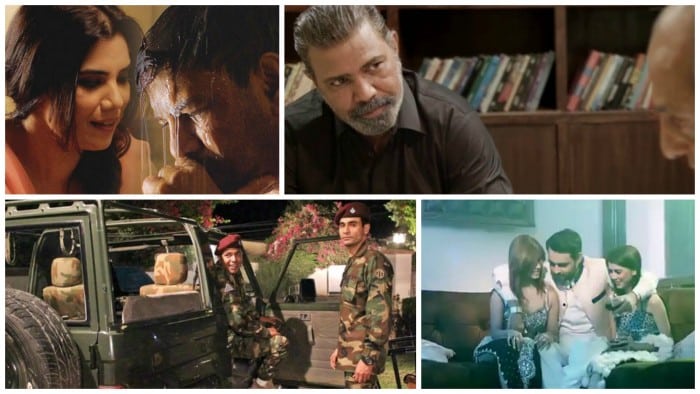 The film actually has so many characters that it was not possible to do justice with all and it shows on screen. Besides the flashbacks are too long and beyond a certain point you want these three individual tracks to be over which is a major letdown as each of these tracks has high emotional quotient.
There are unnecessary elements as well such as the love story between the raped Afghan girl and a security official which seems forced in the narrative. We are also left wondering about the son of Maj Asad when he never married after the death of his wife. Songs are good and help to take the narrative forward and thankfully no item songs. Cinematography is brilliant capturing Interior Sindh,Karachi and Balochistan beautifully. You are awe struck by the beauty of your land.
The movie is soaked in reality as it shows the true faces of corrupt politicians, policemen and their cronies. It shows the plight of poor in our society specially women and for it, it deserves brownie points as it evokes patriotic feelings. Equally commendable is the way humour has been injected in an otherwise serious movie. You would carry many dialogues home from the movie.
Overall it is a good effort and should be watched for its performances, breath taking scenery, action sequences and good dialogues. Overly stretched flashbacks and few unanswered questions remain a let down though.
Haseeb Ahmed