Mahira and Humaima Gaining Pounds for their Roles?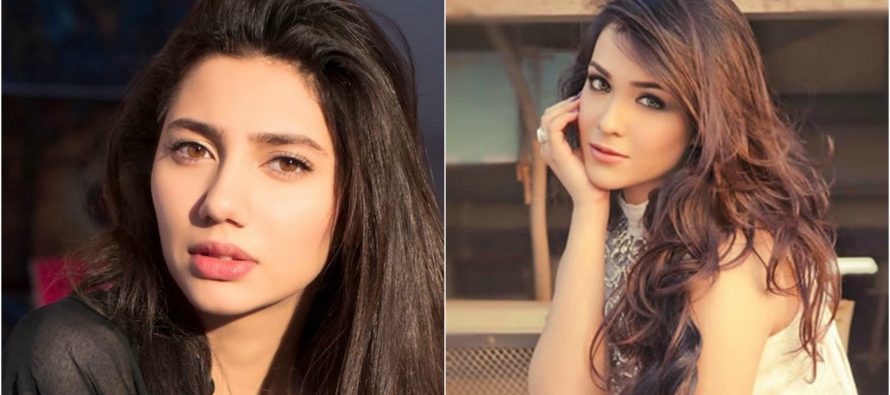 Actors are known to change their transformations for the roles they play. Not only is an actor's acting performance important to portray a character to perfection, but appearance too. It's usual to hear the actors gaining pounds or working out for a six-pack for their roles but the ladies seem to be a bit behind to these body transformation in our Industry.
Well…not anymore!
We are here to inform you that Mahira Khan, the nazuk si larki, is putting on weight for her role in Muala Jutt 2! We've already seen Fawad Khan and Hamza Ali Abbasi hitting it hard in the gym for their macho looks for the said movie, it was about time for the female cast to put in their share too!
The petite actress is trying very hard to gain some pounds:
Award (heavy) lifting💪🏼 pic.twitter.com/tntU4TEYbl

— Mahira Khan (@TheMahiraKhan) July 10, 2017
You would think Mahira informed of this in an interview or on the red carpet but no…she gave it away in an answer to one of her fans on twitter. Have a look at the tweets:
@TheMahiraKhan Don't know if you gained weight or if it's just the picture angle, but keep it! It looks suppeerr good on you 😍😍😍🔥🔥🔥 pic.twitter.com/I21wHgYmr1

— ★ (@latchingonto) July 10, 2017
Low key method acting for Maula Jutt 😉 https://t.co/brH67KwV8P

— Mahira Khan (@TheMahiraKhan) July 11, 2017
Those who want to gain some weight. Try what Mahira is doing:
Parathas, burgers, no working out and age!

— Mahira Khan (@TheMahiraKhan) July 11, 2017
Though Mahira Khan confirmed that she is gaining weight for the role, another actress who is rumored to be gaining weight for her character Daroo Natti is Humaima Malick.
We wish them both best of luck for their future endeavours and hope that they will keep making Pakistan proud!
...
---
---