Mahira Khan and Adnan Siddiqui have starred together but not in any drama or film but in an advertisement campaign. Both the stars have come together and have replaced the old classic Meri Nanhi Pari ad of molty foam with their take on it. Mahira Khan is looking stunning in the ad in a beautiful lehenga and elegantly done makeup but who has shown the real transformation is our very own Adnan Siddiqui.
Adnan Siddiqui goes from the young father to old and it has been shown in his appearance too. He has been turned partially bald and his hair is turned grey for this campaign. The overall look of the advertisement is very emotional and shows how a father feels when he marries off his daughter. Here is how the superstar duo is looking in the ad: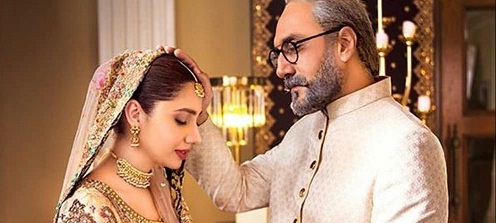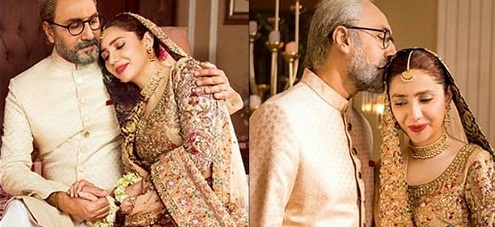 This is the advertisement where Mahira is playing the new face of Nanhi Pari:
Adnan Siddiqui sure looks unrecognizable in this one!