Pakistanis are deciding their fate today as they vote in the General Elections 2018. Many celebrities travelled to Canada for HUM Awards 2018, one of them is Mahira Khan. Mahira posted a status on Instagram as she regretted not being able to vote due to work commitments. She, however, urged other Pakistanis to go out and vote for Pakistan. Her statement didn't settle with fellow Pakistanis and they criticized her on her excuse: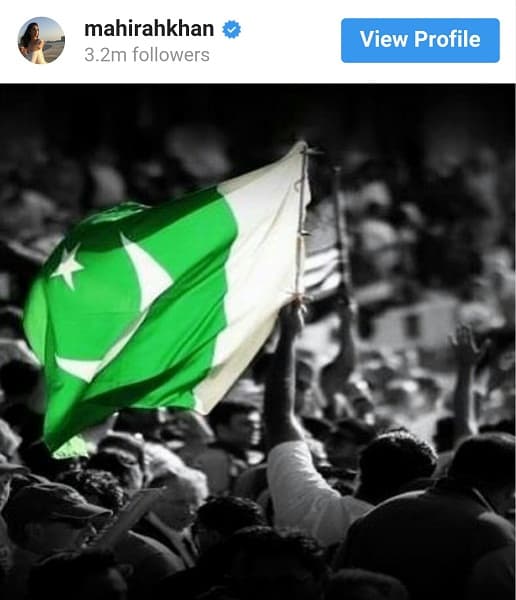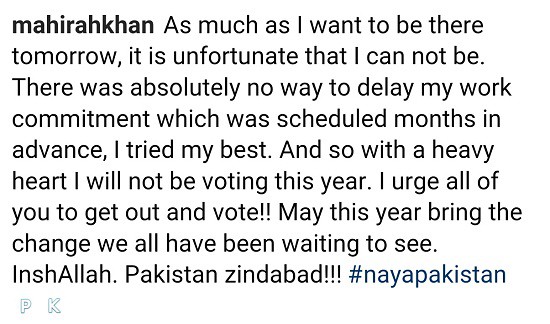 People were not really happy with the post: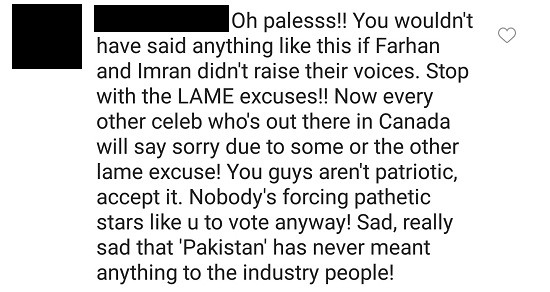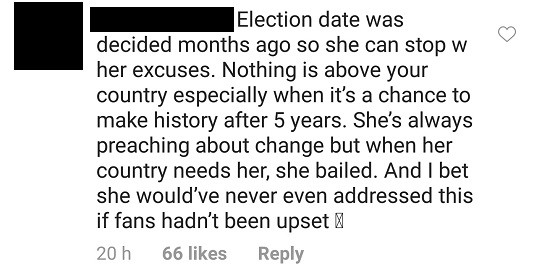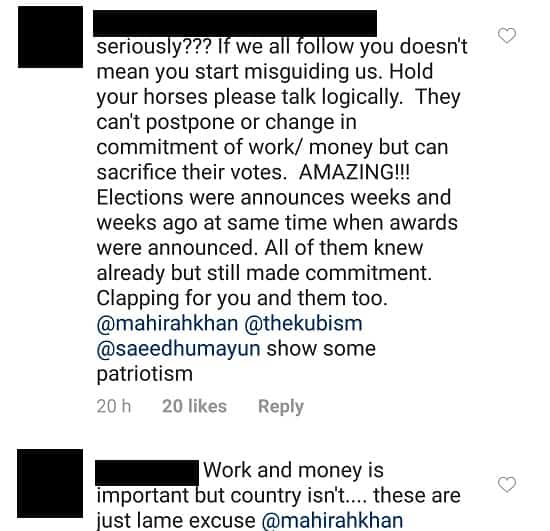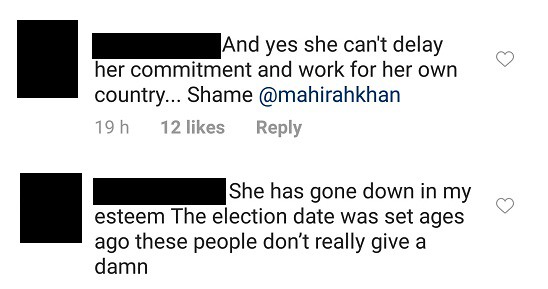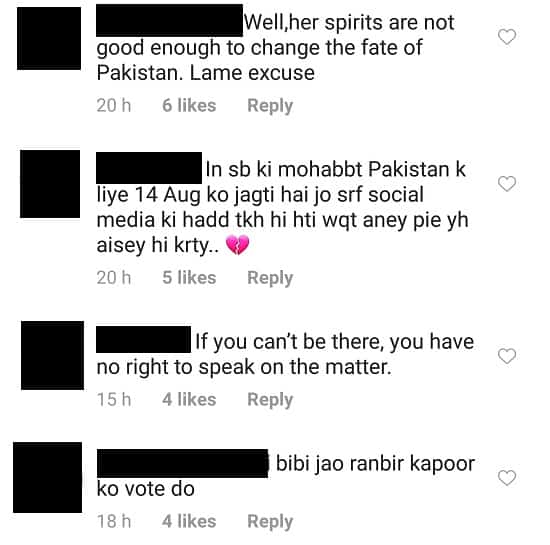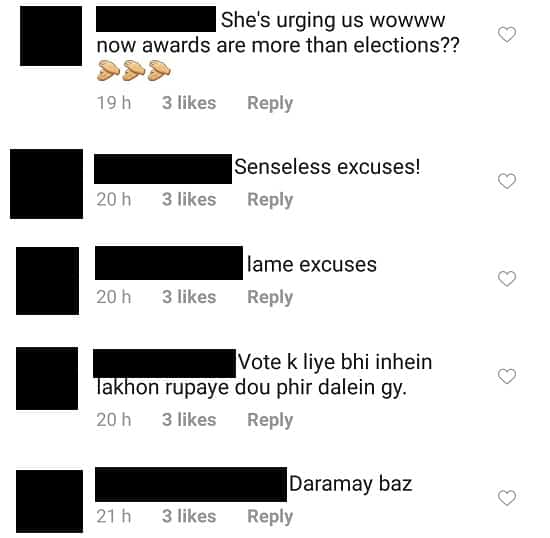 Do you think Mahira should have stayed silent on the subject or was it a good move to urge others to go vote?