Writers: Ali Zafar/ Ahsan Rahim/Danyal Zafar
Director: Ahsan Rahim
Producers: Ali Zafar & Ayesha Fazli (Lightingale Productions)
Cast: Ali Zafar, Maya Ali, Mehmood Aslam, Javed Sheikh, Sofia Khan, Faisal Qureshi, Nayyar Ejaz, Mah-e-Nur Haider, Seemi Raheal, Asma Abbas & others.
    *SPOILER ALERT*
Teefa In Trouble is an action, comedy and romantic film which focuses primarily on the main protagonist Teefa, played by Ali Zafar, who is a Lahori gangster with fighting skills like that of a superhero. While Balu Mahi celebrated the beauty of Lahore, Teefah In Trouble makes the most of "Butt" and "Sheikh" jokes and can easily be termed as a mix of Punjab Nahi Jaungi, Balu Mahi and Na Maloom Afraad 2. When Teefa's boss Butt Sahab, played immaculately by Mehmood Aslam, asks him to kidnap his friend's daughter Anya (Maya Ali) from Poland so that he can get her married to his son, then that is when Teefa gets into trouble in many different ways. Anya belongs to a rich family but she is not happy with her life because she feels that her father (Javed Sheikh) gives more time to his business and step mother than her. She goes out looking for adventure on the day her father has planned her wedding and that's when Teefa and Anya's journey starts. This part of the film reminded me of Balu Mahi although the circumstances were different but it definitely had a been-there-seen-that feel to it. Like Punjab Nahi Jaungi, this is the story of a modern girl who ends up falling in love with a very desi munda!
The jokes have a Na Maloom Afraad and Actor In Law feel to them. The action however is the best part of the film and is something we haven't seen in a Pakistani film yet; that is definitely a first! Some of the jokes are hilarious and they keep you entertained but there are also times when you need a break from the never- ending comic dialogues. Anya and Teefa's journey is fun and happening but it isn't convincing and heart-warming. Ali Zafar is absolutely brilliant as the action hero who doesn't always have swag but definitely has the moves. Unfortunately, there is absolutely no on-screen chemistry between the leading actors because of which the romantic element of the film falls completely flat. Maya Ali is seen in a completely different avatar in the film, her ultra-modern look is nothing like the one she sports in dramas or is seen in otherwise. There are some scenes in which she looks exceptionally pretty but there are also a lot of scenes in which her make-up and overall look isn't too impressive. Maya Ali is cute and likeable as the adventurous Anya but she doesn't have the same screen presence which many of the other Pakistani actresses have on the big screen. The producers and writers deserve credit for giving this female protagonist plenty of screen time unlike Na Maloom Afraad in which the entire focus was on the male leads.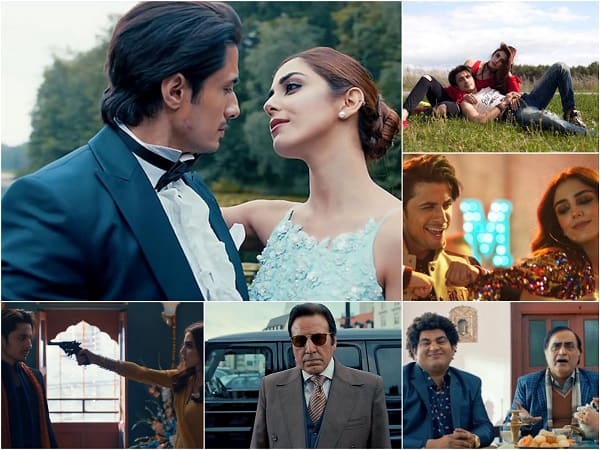 The action scenes are brilliantly directed and executed on screen, Ali Zafar truly impresses and the camera work is phenomenal. The romantic scenes however have done-to-death and mediocre written all over them. The visual representation  of the songs too fails to impress. The songs have variation and they have been composed and sung beautifully but the picturization falls short especially when you compare it to Punjab Nahi Jaungi and Balu Mahi. The production house hasn't invested a lot in giving the film a more visually pleasing look. Also, Teefa's role is very desi but his overall look is inspired from Hollywood. However, As an actor and singer Ali Zafar has surely given this film everything he had. Javed Sheikh is turning out to be one of the most extraordinary actors in films who always leaves his mark. Mehmood Aslam played his role superbly too, his comic timing is impressive. Faisal Qureshi is a natural at doing comedy therefore it doesn't come as a surprise that he fits perfectly in the role given to him. Mah-e-Nur Haider and Marhoom Ahmad Bilal are a pleasant and refreshing surprise in Teefa In trouble.
Teefa In Trouble's producers managed to avoid an item number but the film overall has a modern feel to it. Teefa In Trouble could have been far more impressive if it was visually pleasing as well. The film drags in the end like many other recent films. Also, I wish Pakistani filmmakers would stop adding forced social messages in every film! Teefah In Trouble is an entertaining film but if you are looking for a solid plot which doesn't defy logic and clichés then this is not the movie for you. If you want to watch an action film which will also make you laugh then Teefa In Trouble film is a must-watch!