If there are two actors who are currently taking the whole showbiz scene by storm, they are Mahira Khan and Hamza Ali Abbasi. Their looks are flawless, their acting abilities are amazing and they are generally very grounded and thoughtful in their attitudes.
We all know that Hamza Ali Abbasi is more than just a handsome hunk. He has the guts to talk about all things controversial and the grit to face the criticism that this habit of him ensues. He is always concerned about the life of a common man. This time, he tweeted about the recent tragedy and spoke about the coverage he believed it deserves to get ;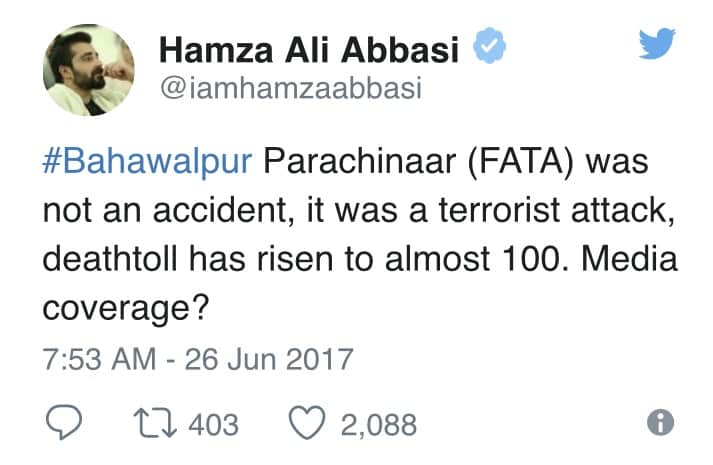 Can you imagine who had the most perfect and most fitting reply?
Our very own reigning queen of the showbiz industry; Mahira Khan.