Loreal Bridal Week was filled with intricate designs and beautiful looks. Ace designers like Ali Xeeshan, HSY, Nomi Ansari and Ivy showcased their latest collections. Some social messages were also thrown in the shows. The ambassador for Loreal Mahira Khan finally walked the ramp with icare CEO and supermodel Mehreen Syed. Mahira was bearing a blush pink suit while Mehreen was clad in a black dress. Here are the pictures: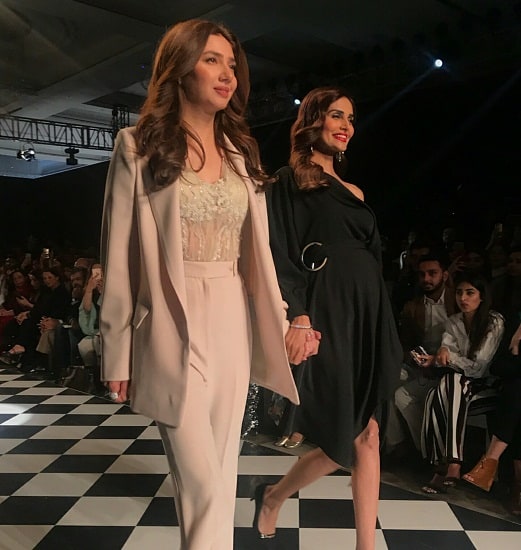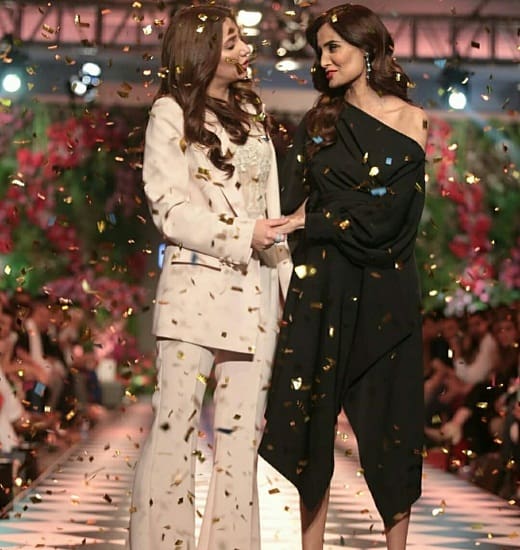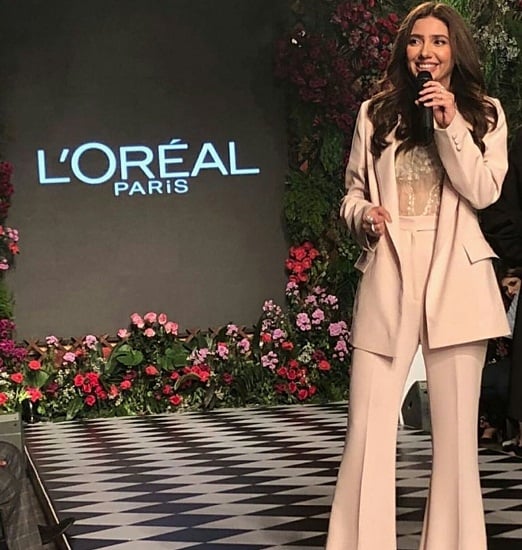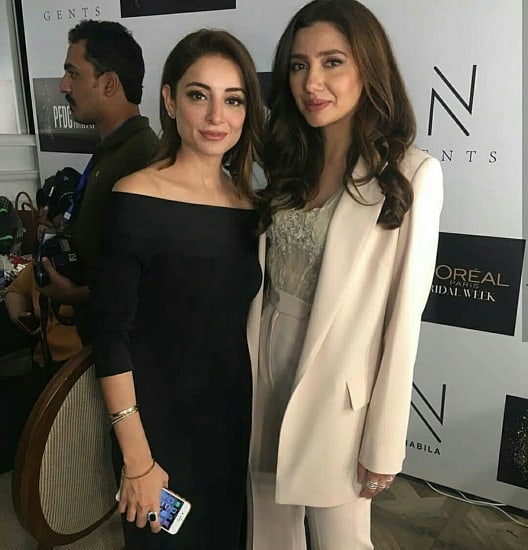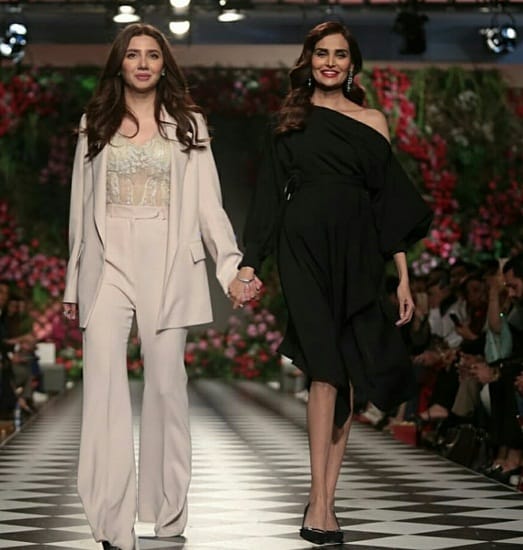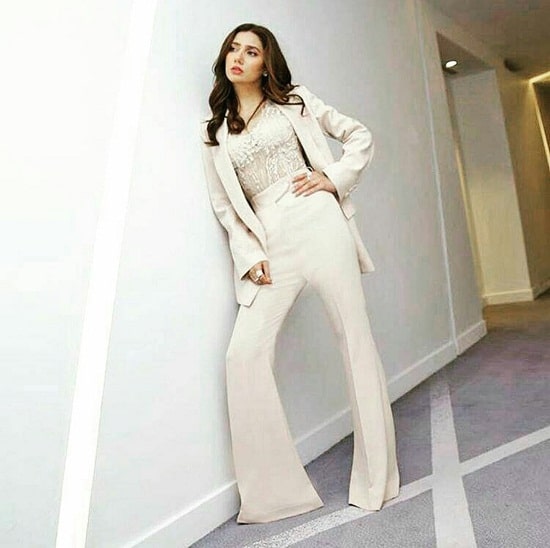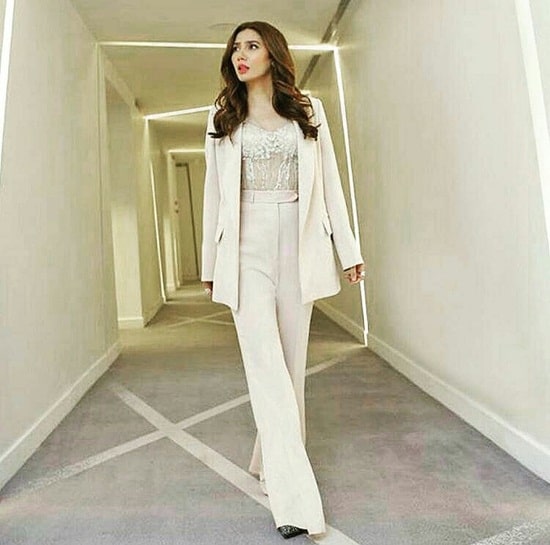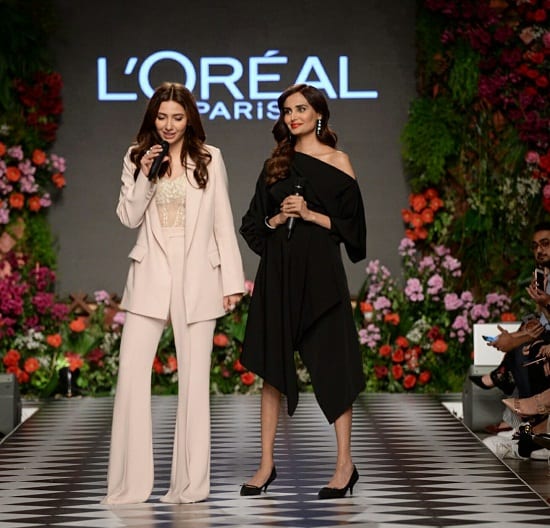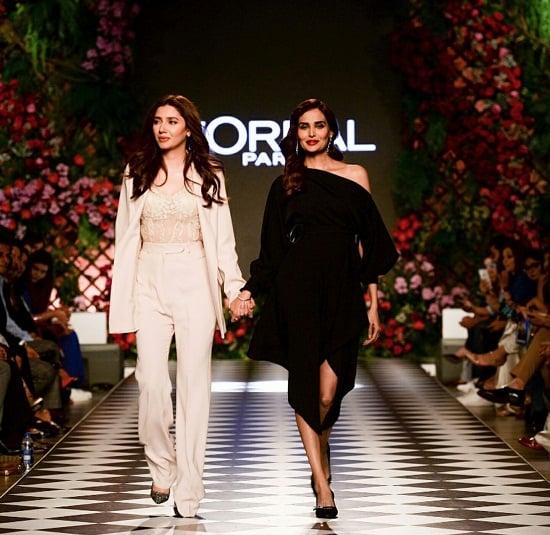 Mahira also touched upon the subject of bullying while she spoke at the event. Recently, model Anam Tanoli attempted suicide due to bullying. The incident shocked many and brought focus on the impending and growing problem of bullying in the society. Mahira said that we need to b more sensitive towards each other. Here listen to her:
It is always great to watch the stars whose voices are listened to touching upon and spending awareness about impotant issues of the society. Mahira preached about kindness and sensitivity, the traits necessary for a society to be more tolerant!