We saw Asim Raza previously in the director's seat for a feature film when Ho Mann Jahan starring Sheheryar Munawar Siddiqui, Mahira Khan and Adeel Hussain was released. The director is returning this time with his next silver screen venture Paray Hutt Love. Paray Hut Love stars Sheheryar Munawar and Maya Ali in the lead role while Zara Noor Abbas and Ahmed Ali Butt will also be seen in prominent roles. The director Asim Raza shared the news of the shoot's start on his Instagram. The actors in the movie also shared their excitement over the commencement of the project.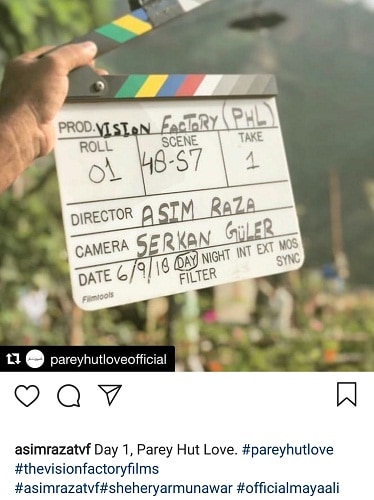 Zara Noor Abbas who garnered fame with her role of Arsala in the drama Khamoshi is going to make her cinematic debut with Paray Hut Love. The actress is excited about this new beginning and shared her feelings on the start of the shoot: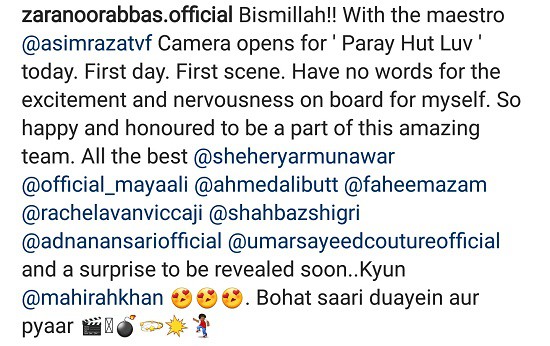 Ahmed Ali Butt will also be a part of the film. His JPNA2 is currently getting immense love in cinemas. Let's see whether this time too he comes in his signature comic role or there will be a difference: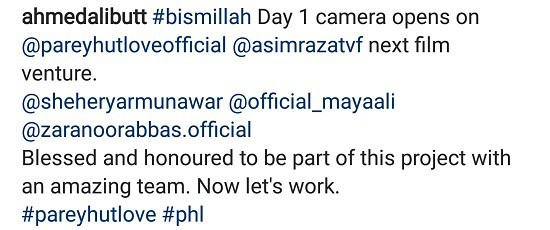 Meanwhile, the leads Maya and Shehehryar are also having fun on the sets: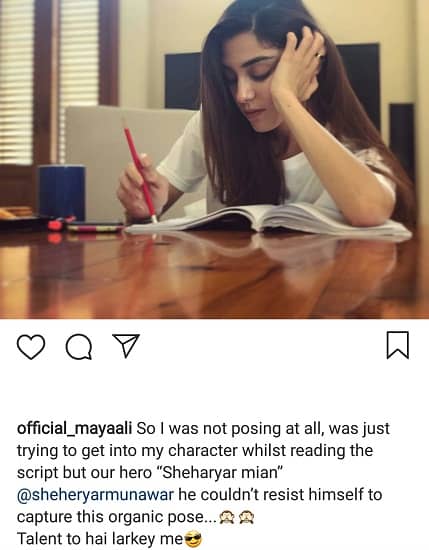 Mahira Khan who was initially meant to be the leading lady in the film will now be seen in a special role as she could not do it due to other commitments. Paray Hut Love is slated to release on Eid ul Adha next year!