Mahira Khan is one of those few celebrities who contribute a great deal to raising awareness about breast cancer. She has worked actively with Shaukat Khanum Hospital to make people aware of this life threatening disease. Mahira Khan posted this tweet in order to further the purpose of raising awareness about the issue.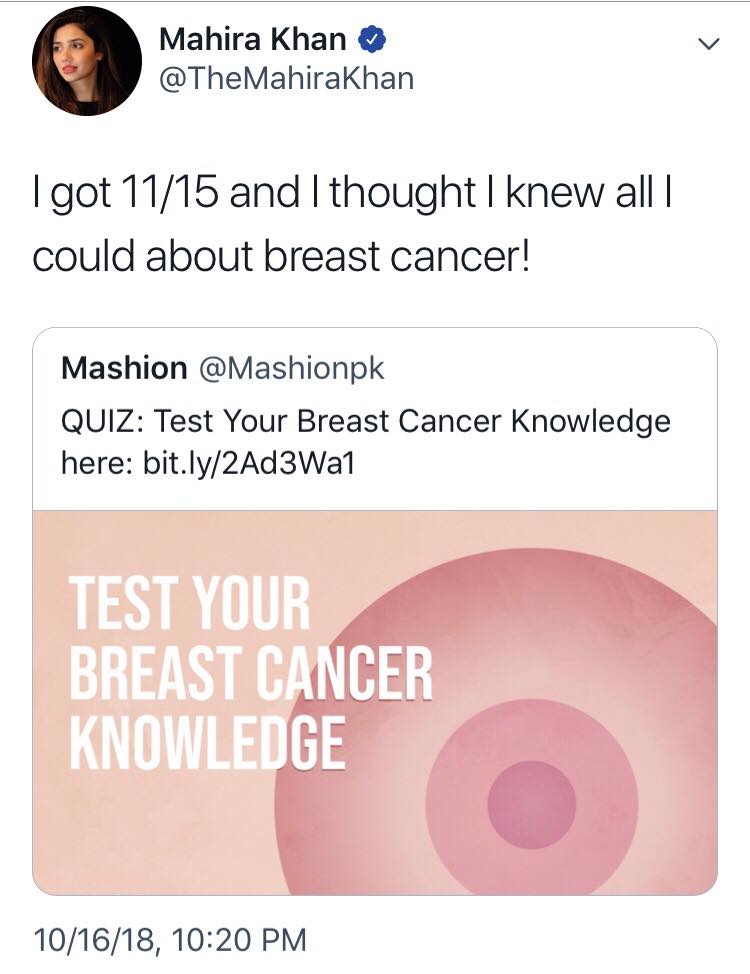 A hater's reply to the tweet was insensitive and in bad taste. Most often Mahira does not reply to haters but this time she decided to give him a befitting reply.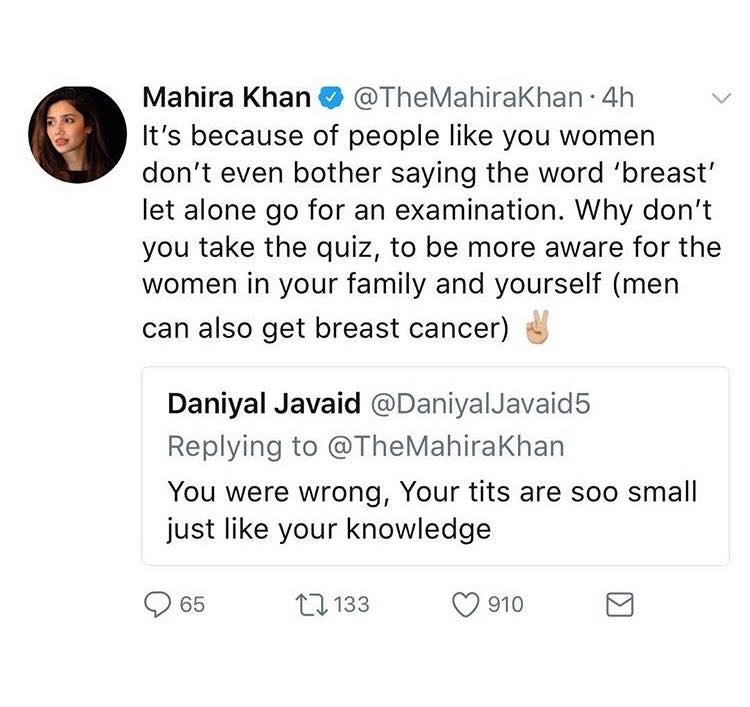 The people who commented under this reply lauded Mahira Khan for the response she gave. This response too in its own way was educational since Mahira pointed out the lesser known fact that men too can get breast cancer. She also highlighted another important fact that many women do not talk about this disease and die from it because there is so much taboo attached to it.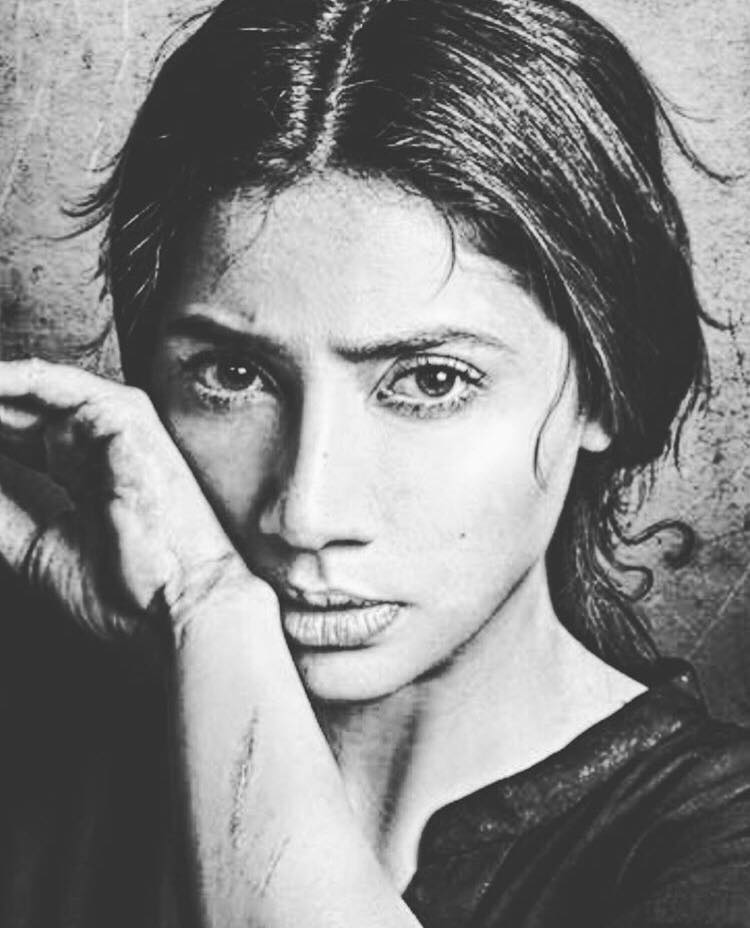 Some people also shared their personal experiences while agreeing with Mahira and praising her for her efforts to raise awareness about a diseases which is growing by the day. Mahira Khan is often seen going to different colleges and talking to students about the disease and has been doing so for many years now. This hater definitely got what he deserved which is why soon after he deleted his tweet!