---
The most beautiful actress of modern times, Mahira Khan has a fantastic approach to dressing up. There is nothing that the actress cannot pull off beautifully and look extremely chic and glamorous in that. However it is pretty apparent that Mahira herself is most comfortable in simplistic attires. Her job however dictates glamour, makeup and the most modern of dresses. This time Mahira tweeted about her personal preference regarding going to events.

Her tweet was met with some very interesting replies. Here we are showing you some of the best ones.
Hareem Farooq apparently has the same ideas about dressing up casually and comfortably.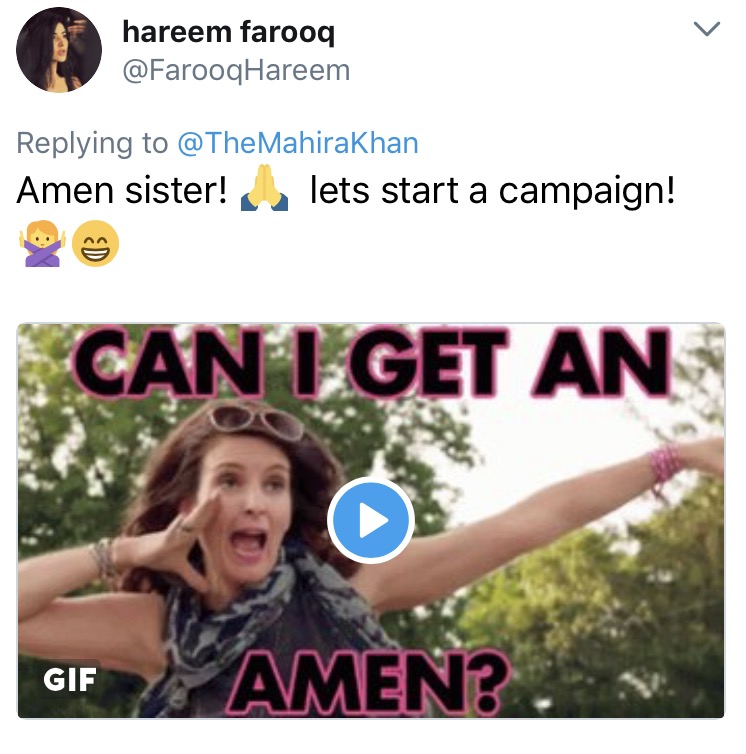 hamza Ali Abbasi was quick to reply that she can actually wear what and how she wants it and I think he knows as well as we do that she is going to rock simpler outfits as beautifully as she does the glamorous ones.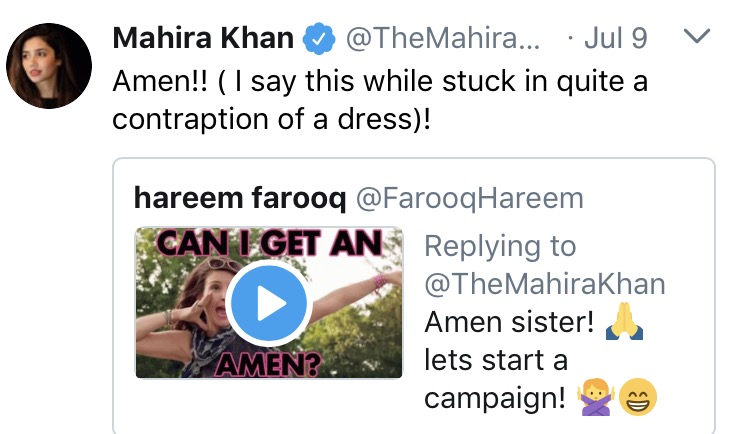 Hamza's tweet got the fans excited about the exchange between their favourite on screen couple.
Mesha Shafi was also there to recognize and appreciate Mahira's wish and remind her that she can fulfill it as she wants.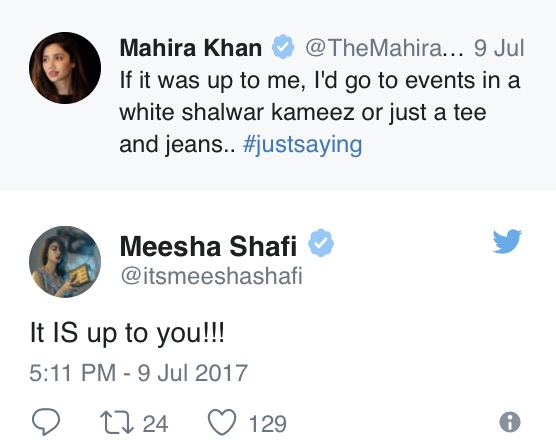 So now that Mahira has the support of her industry fellows maybe we are getting to know about the upcoming trend right now.