Mahira Khan and Saba Qamar are no doubt the biggest female celebrities in Pakistan right now. Naturally they are compared time and time again be it an award show or their projects. As Hindi Medium just released and is running successfully at the box office earning over 100 crores now; Saba has become the second Pakistani actress to join the 100 crore club; first being Mahira with Raees.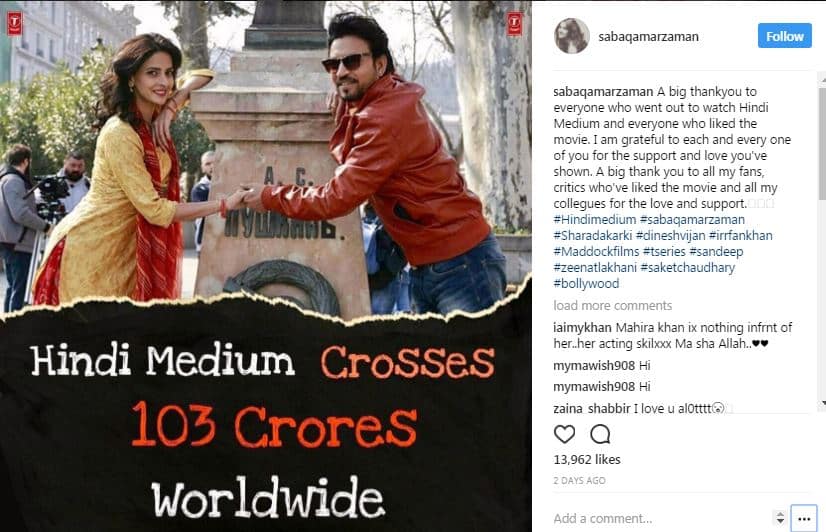 In an interview with Hindustan Times Saba went to say: "Even Hindustan Times and Pinkvilla have compared me to Mahira Khan and given a verdict that my performance is far better than hers in Raees."

When Mahira was asked by Instep about the so-called feud between the two stars she said:
"I think I'm the only actor who gets compared to everybody and I fail to understand why. That said, I'm a huge supporter of Saba Qamar. I'm a fan and I want her to do well, I am rooting for her, If people find it cool to bring me down, go ahead if it rocks your boat. Sometimes it does get a little hurtful and at times I just wish to be left alone, but as far as I'm concerned, I wish everybody well from the bottom of my heart and I think Saba, of all the people knows this better than anyone."
Feud or no feud Pakistanis are proud of both the beauties for making the country proud with their talent and presenting themselves as respectable ambassadors of Pakistan. You go girls!