Natasha Ali Lakhani is one of the most famous makeup artists of Pakistan who has never left any chance to impress people with her makeup skills. She is an expert in recreating different looks and she also brings her absolutely beautiful makeup looks.
Recently, she has announced good news for her fans and followers that she has launched her YouTube Channel.
Taking to Instagram, she wrote, "I bring to you something that has been long-awaited. Today, with the new year, we launch our 𝐘𝐎𝐔𝐓𝐔𝐁𝐄 𝐂𝐇𝐀𝐍𝐍𝐄𝐋 with the name "𝐁𝐄𝐘𝐎𝐍𝐃 𝐁𝐄𝐀𝐔𝐓𝐘 𝐍𝐀𝐓𝐀𝐒𝐇𝐀" Starting the channel with this Winter Festive Look that you can wear to a wedding you want to attend & would also be ideal for those brides that are doing their own makeup at home. This has been both nerve-wracking & exciting. It's a new journey that I am embarking on & I pray that you all continue to support & encourage me in my new venture. We have so much content planned for you all. Both personal & professional. Fun, informative, and entertaining."
Natasha Ali Lakhani has created a winter festive look which is an easy and flawless look that one can create at any wedding function.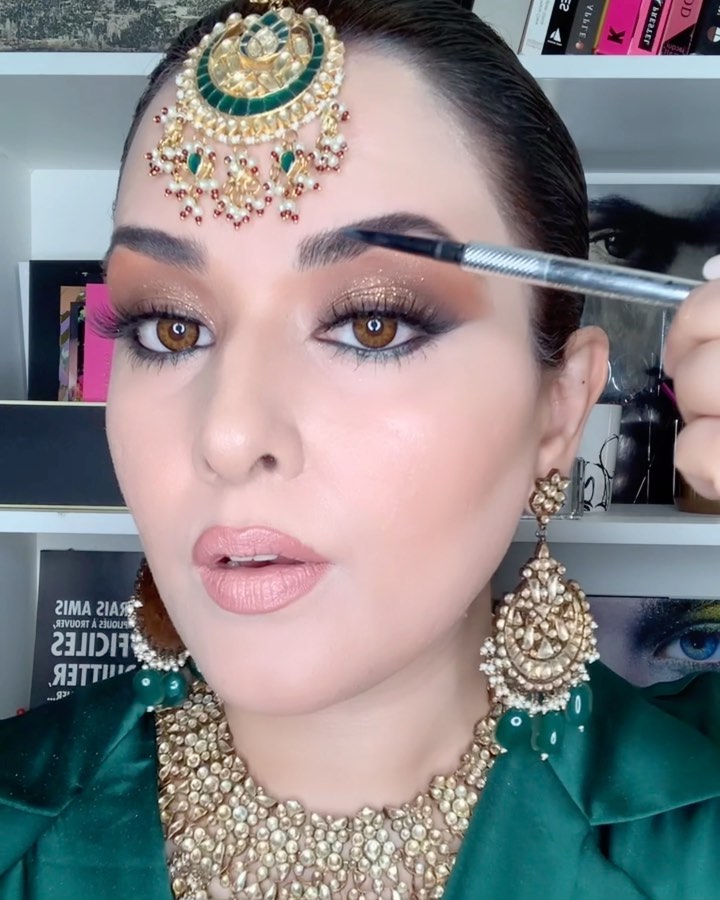 Here is the video, check out!