When one starts to do makeup, they get confused with the amount of products there are and especially the wide range of brushes available. Just like you don't need all the products, similarly you don't need all the brushes to apply them. Here's a rundown of the only brushes you'll need to create your flawless look:
Foundation brush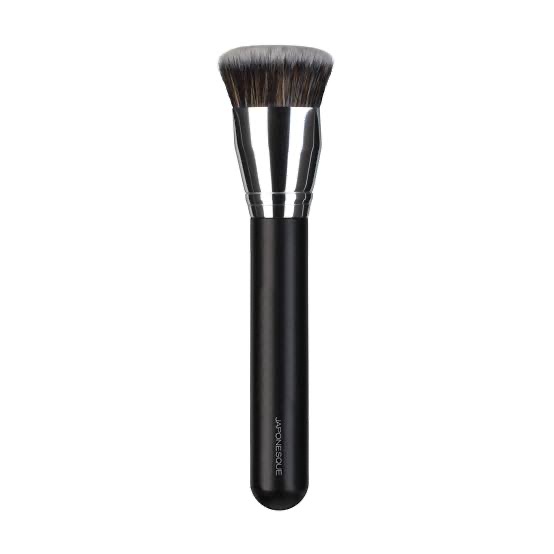 There are two types of foundation brushes, one is a flat brush while one has a flat top. Both are very useful for getting a flawless finish with your foundation. A good foundation brush will have straight, flexible bristles that you can use to apply your foundation to your face.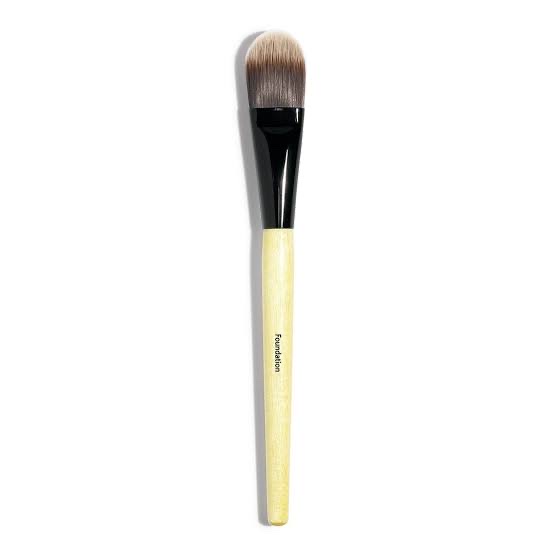 If you're applying liquid foundation, you need the proper brush to apply it even without harsh lines and streaks. The product can be applied by dotting it all over your face and using the brush to blend it evenly.
It's very important to wash your foundation brushes regularly to keep your skin clean and healthy. When you wash the brushes, use your fingers to reshape them as they are drying.
Concealer brush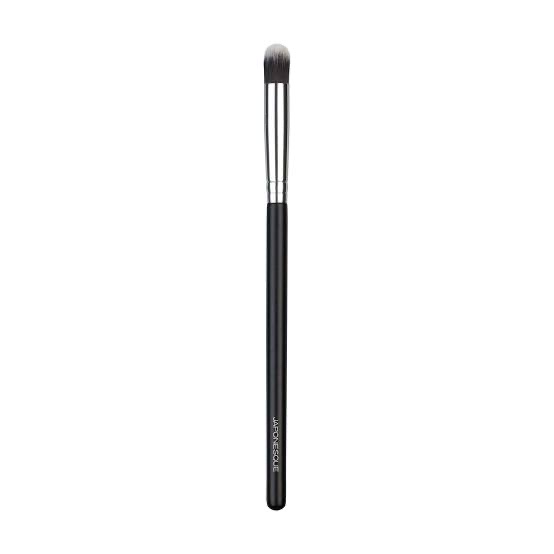 Concealers are used to cover any imperfections and brighten up dull areas on the face such as under eyes, etc. To apply concealer precisely and evenly, you can use a concealer brush. A concealer brush looks like a mini foundation brush with dense and soft bristles. Use a concealer brush to apply the products to desired areas and make sure to blend it into the foundation so your face doesn't look drastic and imperfect.
Powder brush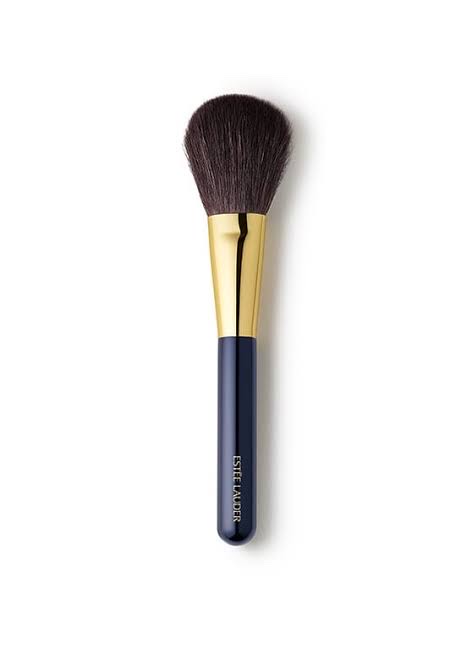 A powder brush is very large and fluffy, and it has a domed shape to evenly disperse the product over the face. It is mostly used to set your makeup in place with the help of loose powder. Powders help makeup last all day without cracking or getting oily. Be sure not to use a lot of powder on the face as you don't want to look like a ghost.
Blush brush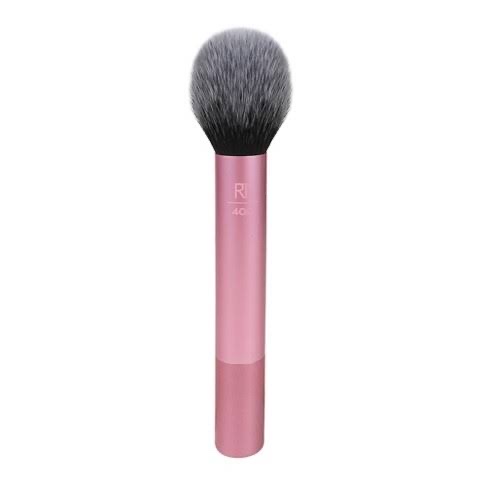 A good blush brush has the same fluffy design as a powder brush, but it is smaller to fit on the cheeks. Blush brushes are used to apply powder blush on the apples of the cheeks while moving on to the temples in a light motion. If you're using a cream blush, you can dab the product on to the apples and work your way through there in a dabbing motion. Always use small amounts of product so you can build it up as you desire.
Contour brush
Contouring gives your face a naturally sculpted look. A contour brush has very dense, angled bristles that will create a precise contour application. These brushes can be used with either powder or cream contour products. Be sure to apply the contour product to the right places for chiseled, sculpted look and work your way through that specific area. Blend it in well with your foundation so it doesn't make you look like you're covered in dust. Many people choose to apply contour to their temples, the sides of their nose, or their jawline for a sleek look. Contour brush can also be used to lightly dab on some highlighter on the high points of the cheeks.
Eye shadow brush set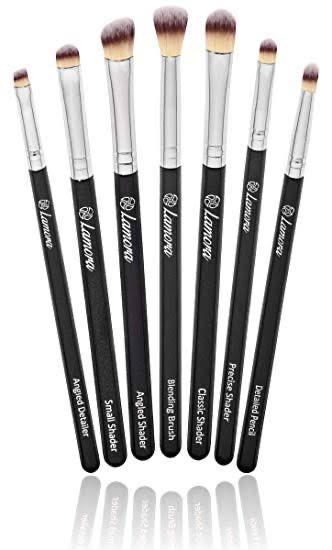 For doing the perfect eye shadow look, you'll need an eye shadow brush set. This set contains all the different types of brushes designed for doing tasks and getting into the shape of the eye. The blending brush is used to seamlessly blend the eye shadow into the eyes while a detailed brush is used for doing intricate work. Just like this, all other brushes in the kit provide necessary usage so be sure to use them properly.