The verdict against Salman Khan in blackbuck poaching case has brought out many opinions. His huge fan following is not very happy but on the other side, many are supporting the decision because it was all according to the law. Malik siblings recently met Salman Khan and they are not happy with the decision either. Humaima Malik posted a picture of herself with Salman and expressed her views on the verdict: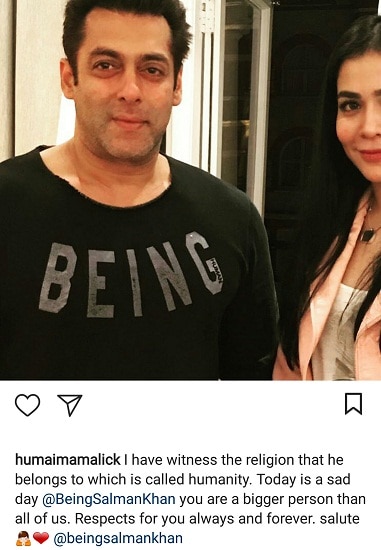 Feroze also had similar sentiments as his sister:

Both Humaima and Feroze seem like huge Salman Khan fans!