Our hearts bleed on the atrocities our Kashmiri brethren are bearing at the hands of the Indian army. Kashmir bled and no one uttered a word. United Nations or the so called flag bearers of peace are nowhere to be seen. Shahid Afridi pointed it out and questioned this cruelty on twitter. Shahid Afridi even went on to say that he will not play in IPL if he get asked to. Consequently, Indian media and even players from across the border started bashing him on this.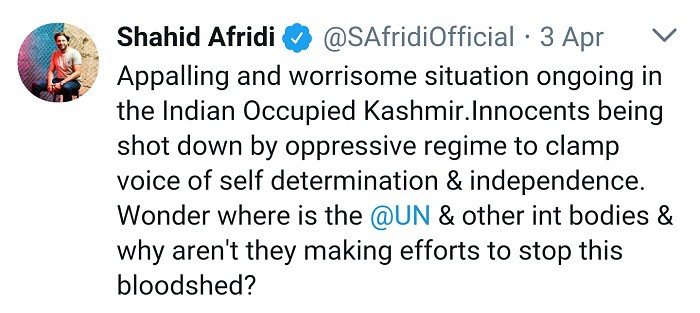 Shehzad Roy took to Twitter today and supported Shahid Afridi on his stance. This is what he had to say: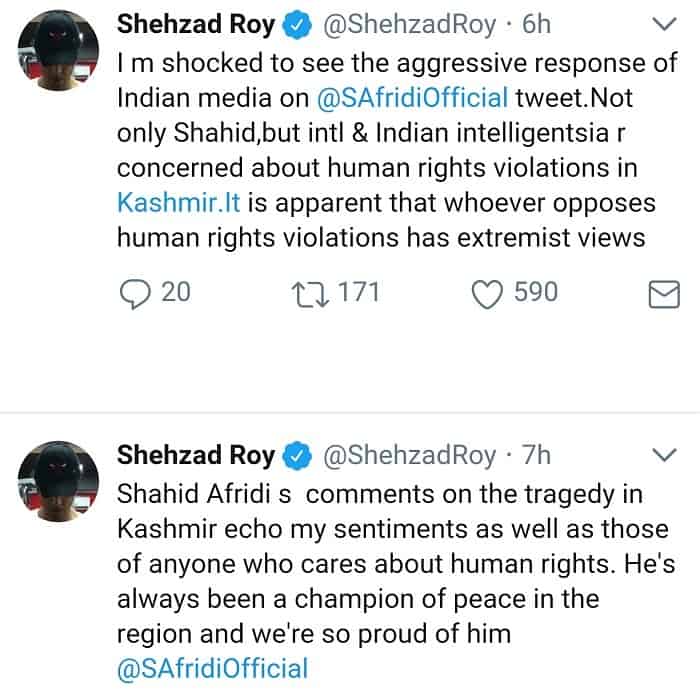 Hope Kashmiris get the justice they deserve and Pakistan will always stand with their Kashmiri brethren!