Famous Seraiki singer Mansoor Malangi passed away yesterday in his home town in district Garh Mor, Jhang, Punjab. He was 66 years old.
Hailing from a small peasant family of Garh Mor, Malangi began his singing career from the Radio Pakistan, Lahore, in 1965. He soon rose to fame because of his unique voice and style. In the late 70s, his folk song 'Ik Phul Motia da Mar ke Jaga Sohnie' became an instant hit across Pakistan. His other songs 'Kala Til Mahi da', 'Balocha Zalman', Kehri Ghalti Hoi ai Zalim', 'Khan Ghara De' etc have retained popularity for decades. He sang the kafis of Sufi poet Khawja Ghulam Farid, which included 'Akh Phurkandi aey', 'Guzar Gaya Din Sara', 'Ronday Urmr Nibhai', and 'Wich Rohi De'.
Mansoor Malangi has released nearly 200 albums.The government awarded him the presidential pride of performance besides several cultural and national PTV awards for his services to promote Seraiki folk music. He performed all over the world.
He is survived by 11 sons, nine daughters and three widows besides countless fans across the world.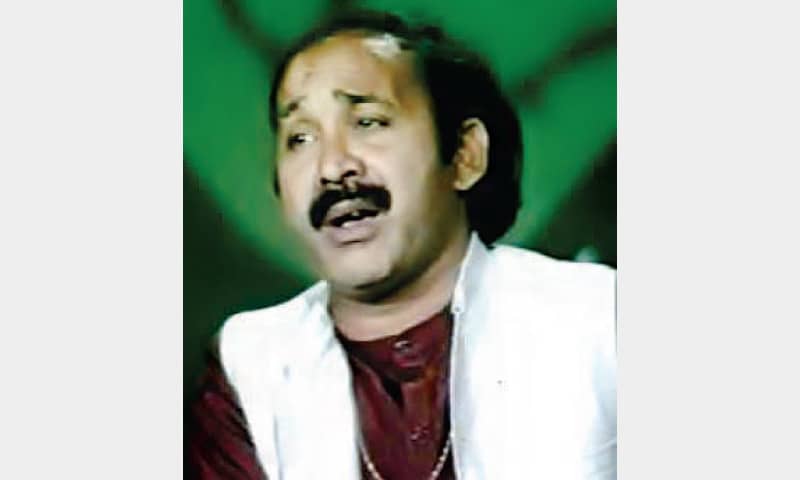 Acknowledgement: The content is from English Daily Dawn from this source link
http://www.dawn.com/news/1150091/folk-singer-mansoor-malangi-is-no-more
Rashid Nazir Ali