Producer: Baber Javed
Executive Producer: Asif Raza Mir
Director : Sarmad Sultan Khoosat
Screenplay & Dialogues: Shahid Nadeem
Project Head: Erum Shahid
Lyrics: Mohammad Hanif, Majeed Amjad, Mirza Ghalib and Shiv Kumar Batalvi
Singers: Meesha Shafi, Zebunnisa Bangash, Ali Sethi and Javed Bashir
Cast: Sarmad Sultan Khoosat, Sania Saeed, Qaiser Naqvi, Danyal Adam Khan, Maham Aamir, Neha Aamir, Abeeha Aamir, Nimra Bucha, Saba Qamar, Syed Yorguc, Akbar Subhani, Arjumand Raheem, Ali Shaikh, Shama Askari, Rehan Shaikh, Hina Khwaja Bayat, Adnan Jaffer, Ahtsham ul Haq, Talha Iqbal Mufti, Khwaja Saleem, Mahira Khan, Azfar Rehman, Humayun Saeed, Irfan Khoosat, Nadia Afghan, Sawera Nadeem, Shamoon Abbasi, Yasra Rizvi, Faisal Qureshi, Vajdaan Shah, Suhaee Abro and others.
Review
Manto is intense, gripping, sincere, soul-stirring, deep and unforgettable. Sarmad Sultan Khoosat and Shahid Nadeem have pleaded Manto's case with the utmost clarity and honesty. Sarmad Sultan Khoosat wanted this film to 'disturb' the audience and I must say that those people who were not expecting this film to be this intense were truly disturbed by the experience. I, on the other hand did not expect a film based on Manto's life and work to be like any other commercial film therefore I was impressed to watch a very well put together introduction to Manto's writings, why he was not like many other people and writers of his time, an insightful glimpse into his family life and also a deeper understanding of the main motivation behind Manto's writings. Sarmad Sultan Khoosat has definitely made me understand Manto and after watching the film I am convinced that Manto was just as flawed and as much of a human as anyone else but he was not a hypocrite. He was misunderstood and under appreciated and because he was a very sensitive and expressive person therefore all the 'shocks' he was subjected to in life from his childhood till his death were reflected in his writings. The film shows that Manto's writings were an outcome of his deprivations and the frustrations he faced when people exploited him and others.
The first half of the film is not as intense as the second half. Manto's sense of humor, his ties with Noor Jahan and the time he spends with his family gives you some light moments and introduces you to Manto as a person. Manto's conversations with his alter ego at the end of the film however were the highlight of the film for me. That is where the writer and the director conclude the message of the film beautifully. Manto's alter ego (played brilliantly by Nimra Bucha) proves to be the main driving force behind his writings apart from his real life experiences. People criticize Manto for being a pervert but the truth is that everything that he has written is not fiction but it is an outcome of his own personal experiences with people.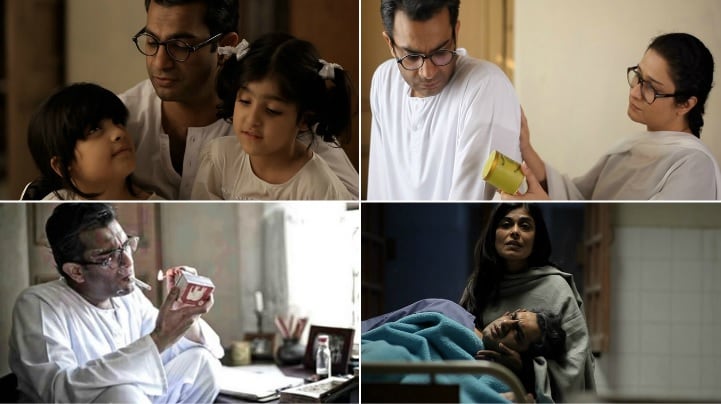 The film starts right after partition of the subcontinent therefore all of Manto's writings at that point are heavily influenced by what he saw during the course of partition. The atrocities he witnesses jolted him completely; being a very receptive person he failed to forget everything he witnessed and as a result he ended up in the mental asylum. When the authorities of the asylum saw him as a 'threat' they decided to discharge him. Manto's story couldn't have been told in a more fitting manner. His admission that he did indeed feed the poisonous snake which ruined him in the end and his last words about himself went to show that Manto did not believe in lying to please anyone – not even his own self! He did not want to justify his drinking or smoking but he did want the world to understand that his writings were not what they were made out to be. The film makes you wonder what 'normal' really is!! There are times when Manto's friends in the mental asylum seem more normal than the people in outside world who believe in exploiting a man who is desperate to save his daughter's life!
All of Manto's stories which have been narrated in the film have been translated on screen in an impeccable manner. Every single narrative is touching and different from the other. Most of them focus on men and women's relationships with each other and how society perceives women. There is a good reason why it took Sarmad Khoosat two years to edit this film – Manto covers every aspect of Manto's life.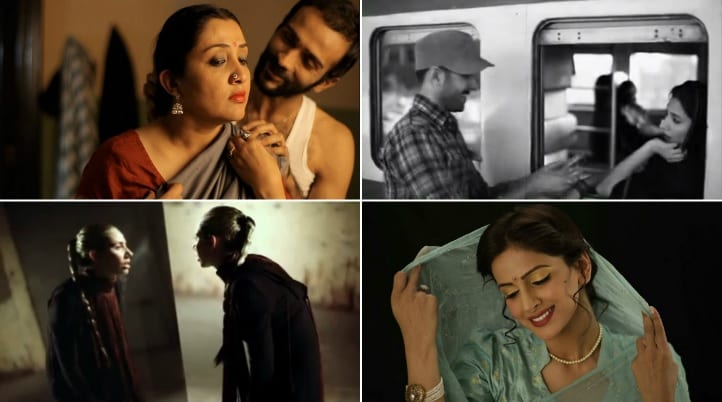 Manto is a very bold film which you should watch only if you are willing to be 'disturbed'. It is a beautifully penned down film with some remarkable performances, a stellar cast, flawless direction and it won't fade away from your memory once you leave the cinema hall. It will make you want to know more about Manto – which basically means that Sarmad Sultan Khoosat has managed to achieve what he worked so hard to accomplish. Although this film has a very long list of cast, all of whom did complete justice to their respective characters but Manto and his alter ego along with his wife Safia (Sania Saeed) had more of an impact on me than any other character. The film would've been picture perfect if it was cut short especially in the end. The conversations between Manto and his alter ego were definitely a treat to hear and watch but there were some parts like Manto's stay in the hospital and perhaps some time with his friends that could have been chopped down.
Overall Manto is pure genius; it deserves to be watched over and over again. All the songs in the film have been beautifully sung and composed and have some relevance or the other to the happenings in the film. All these songs are a tribute to some of the most admired poets in Urdu literature. This film was definitely worth the wait!

I must applaud the producers and Geo Films in particular for investing in a project like Manto and for giving Sarmad Sultan Khoosat the time he needed to finalize this masterpiece. The wardrobe, make-up and the direction of the film takes you back to the 1950s and you can't help but see the actors you have been watching on screen for such a long time in a very different light. It was refreshing to see new child stars playing the role of Manto's daughters. Sania Saeed's effortless portrayal of a brave woman who stood by her man but never really understood him is absolutely brilliant. Nimra Bucha outshines as Manto's alter ego which keeps on motivating him to get up and write! Arjumand Rahim makes a big impact although her character gets very little screen time. No one could have played Noor Jahan's character better than Saba Qamar. Sarmad Sultan Khoosat has brought Manto to life on the big screen in a way that leaves you feeling for him more than anything else; he owns the character all through the film.
On a side note it was wonderful to see jam packed hall even 10 days after the film was screened in the cinema. The fact that the national anthem of Pakistan was played before the film started and everyone in the hall stood up in respect added to the charm of watching a Pakistani film in the cinema. However, it was odd to see children in the cinema hall and when the film ended there were few who were complaining that the film was depressing and they would have much rather watched a comedy!! So yes, do not tag your ten year old with you if you go to watch this film and it is not a comedy movie;)) Watch Manto for Manto; he tells his story in a way that will make you connect to his character without even trying and rest assured his story deserves to be heard!
Fatima Awan