Hamza Ali Abbasi expressed his feeling on recent paris attacks where he said that Islam is a religion of peace and do not allow unjust killing. He expressed that as a Muslim his Blood boils when someone Insults Prophet Muhammad (P.B..U.H) but that doesn't give a right to kill anyone. However the west needs to understand that "Freedom of Expression" doesn't mean that you should insult other's religion.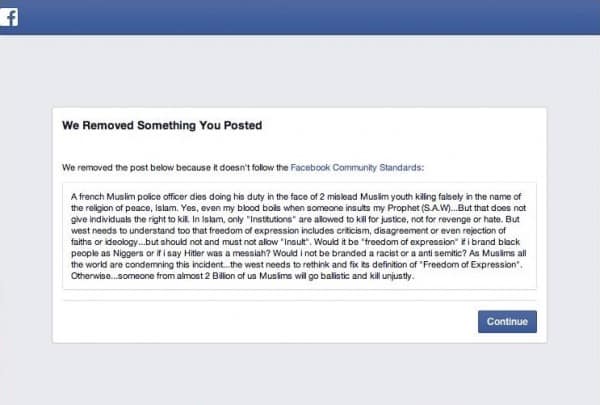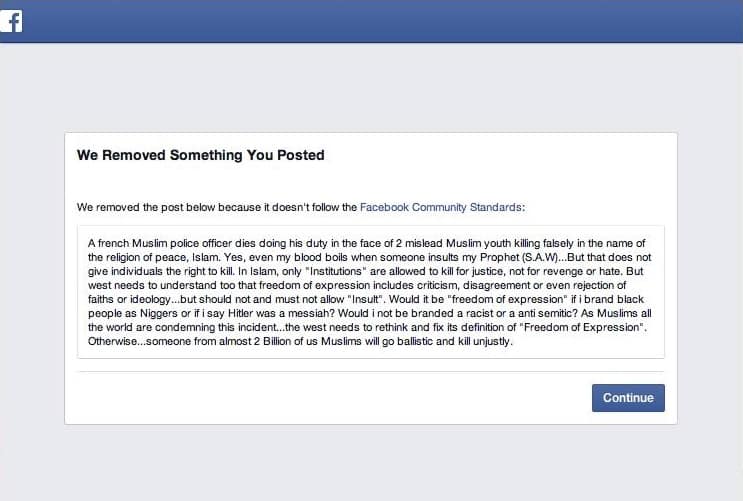 This post of Hamza Abbasi got removed by the facebook admin and his profile got deactivated which is of course Ironic and Hypocritical as Mark Zuckerburg recently updated the status that Facebook had always been a place where people around the globe can express their opinion without hindrance.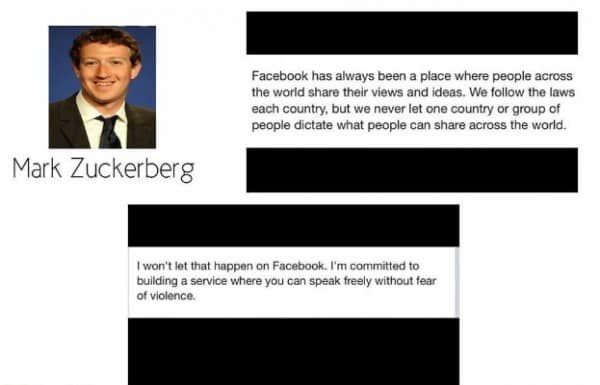 Minutes after Hamza shared this facebook Admin message on his page, people started sharing it as a comment under Mark Zuckerburg's status and finally this came under notice of Mark Zuckerburg and he accepted his mistake for removing the post and called out his colleague to look into this matter.