So, the idea of this article came to me quite literally while I was cooking. Yes, a huge part of my life does revolve around cooking but I was standing at the stove and chopping and wondering what do I cook. And how fabulous a pizza would be for a lunch option. Were there any deals going on at the pizza place we order from? Interesting combo meals? Sigh. Turn around to look at my laptop to see if anyone else commented on the article I posted recently. Dramas. Directors. Producers. Whoa, wait? I yell out at the kids who are up to no good anyway (summer holidays and all) to grab pen and paper and jot down whatever comes pouring out of my mouth. Ten minutes later, my junior reporters saunter off and I begin writing this in my mind.
With so many writers, directors, channels, production houses, actors and actresses we have become quite spoilt for choice as far as drama viewing goes. Besides the drama stories and their many clichés, over the recent years we have seen many 'combos' or 'matches' – some which work, some that do not and some that have a certain way of making sure we know what to expect given their track records. Let me explain as I categorize the many 'matches'. Some of these categories are quite obvious, some observations of my sometimes very faarigh brain and some I would love to hear additions from you all 
Writer & Director
Quite a few names come to mind here. I am not sure how mechanics of the drama industry work, where a writer has a preference over which director he/she chooses to work with or vice versa but these pairs have worked at least twice in the past – good or bad?
Fasih Bari Khan & Mazhar Moin – The Dark Knights
The few seconds I lingered on ARY while flipping through channels was all I ever saw of Qudusi Sahab Ki Bewa. But Faltu Larki had me hooked. A bit more research and a few comments made my readers here on my reviews on Faltu Larki left me a bit more knowledgeable – apparently this writer/director duo have worked together in the past too and their dramas are definitely not your run of the mill sort. While the ones I watched had humor albeit dark humor most of the time, it would be safe to say most of their dramas are a shade dark. At least for me.
Zafar Mairaj & Kashif Nisar – The Dark Knights Part Two
Zafar Mairaj has established quite a reputation for himself over the years. He is a popular name but the two dramas I watched of this duo seemed to suck me into a dark hole that I found very depressing and claustrophobic. Not to say, the dramas were lacking or good or bad – not judging here but it was not my cup of tea. Well, maybe only half cup – could not drink the whole mug, so to speak. The two dramas these two have brought to us that I am aware of are Sangat and Dumpukht.
Naila Ansari & Aabis Raza
Both new names to me – and seen together in Tum Yaad Aye, a play that I found very interesting once I got past the first few episodes. The two have another drama on air nowadays, Teri Raza which I have not watched yet and going by the reviews is probably not amazing – yet. Except Zahra's latest review suggested maybe things have picked up and makes me wonder if there is another trend developing here with these two.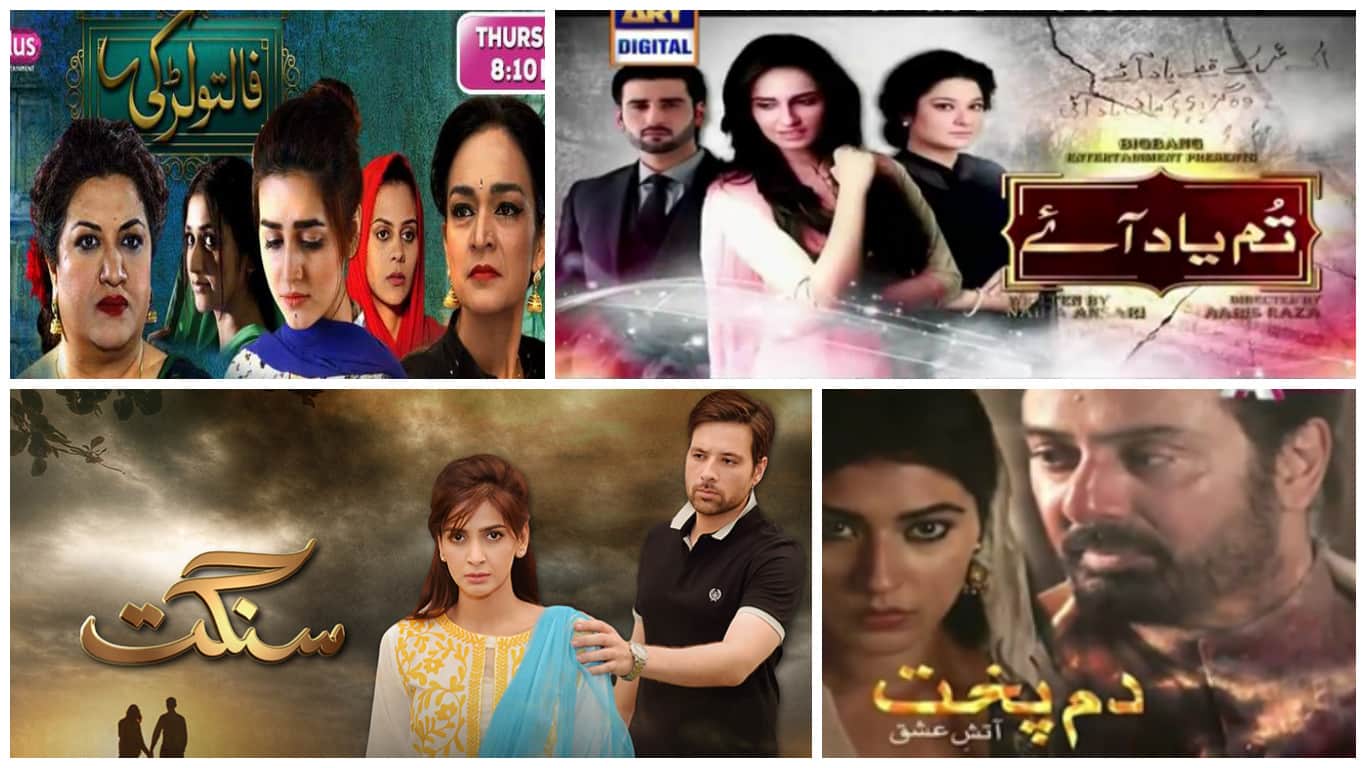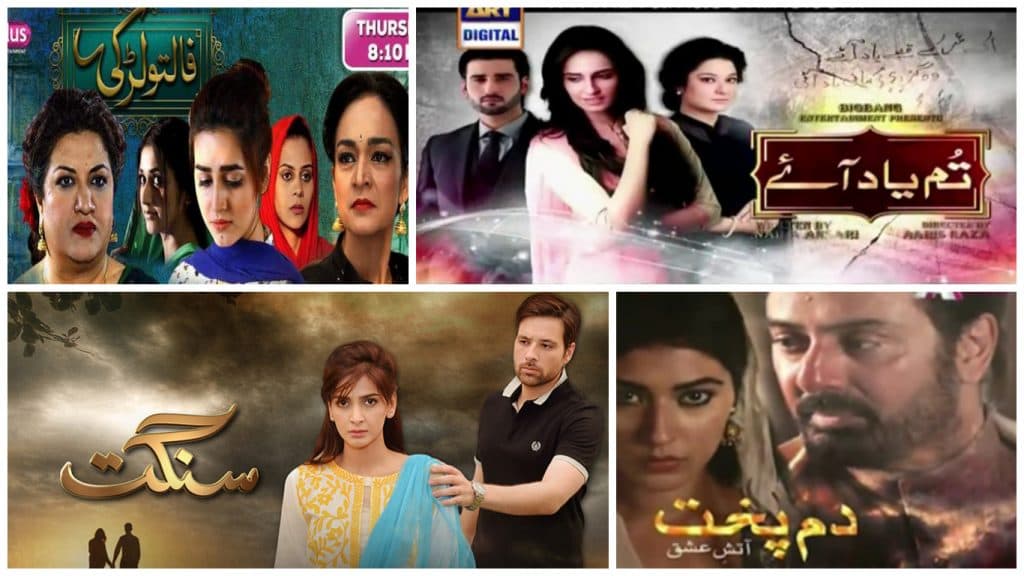 Writer & Production House
Farhat Ishtiaq & Kashf Foundation
Two dramas come to mind – Rehaii and Udaari and if I am not mistaken a third in the pipeline starring Sanam Saeed. Serious, heavy duty dramas (I could not bring myself to watch Rehaii) but they touch on topics that need awareness or rather, help take away the blindfold that many prefer to wear rather than accept these issues exist and need to be dealt with.
Samina Ejaz & Big Bang Entertainment
Where do I start and where do I end? Or can I even end because there does not seem to be any end in sight of this pair that seems to have hit it off very well! Expect something scandalous or out of the box from their dramas, I will give them that! Teri Chah Main, Beqasoor, Waada, Doosri Biwi – need I go on.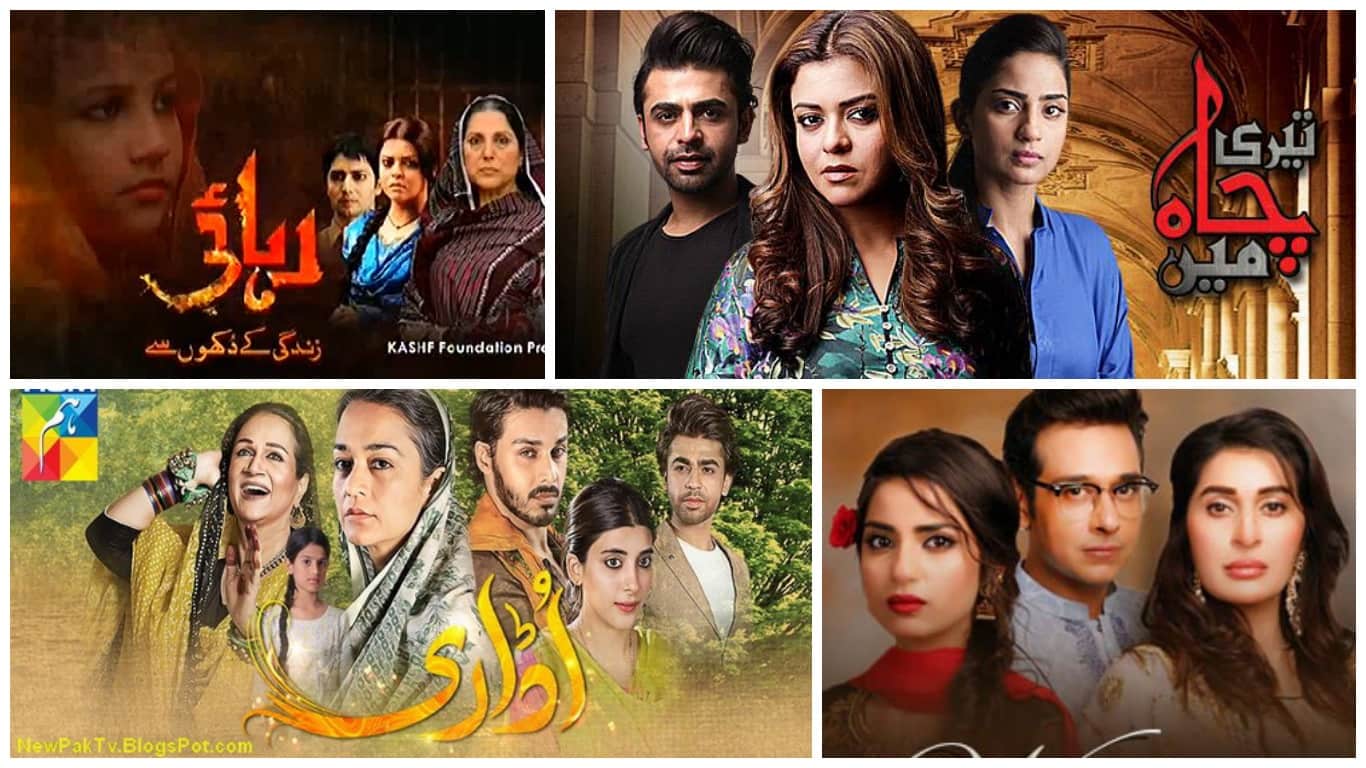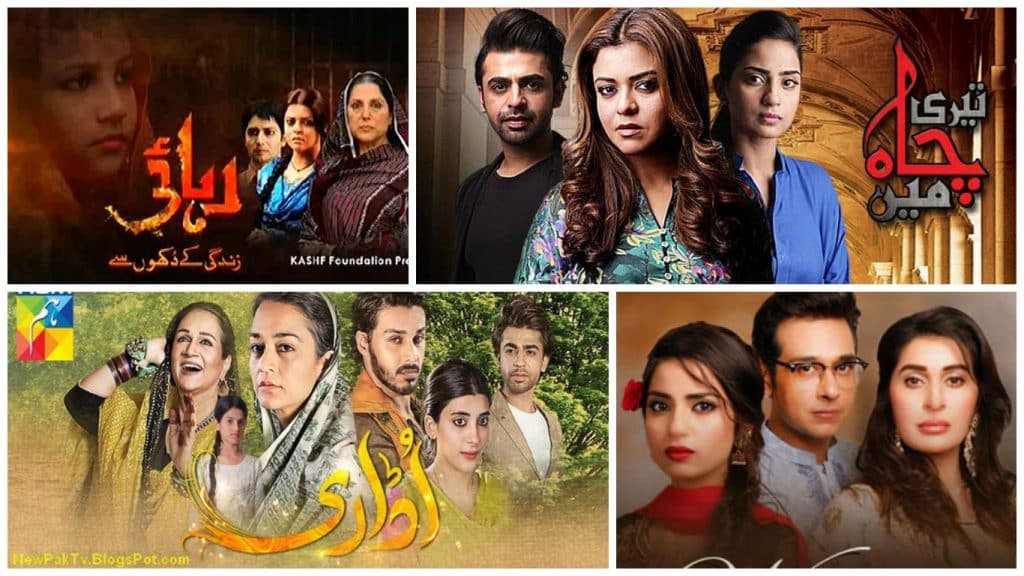 Actor/actress & Production House
Giggle. Snort. But needs to be said:
Faysal Qureshi & Big Bang Entertainment
Whether he is a 'laadla' or 'sotaila' I could not decide. For this name alone I would throw in Samina Ejaz too and make this a triangle. All three co exist in every other drama. Waada, Rang Lagga, Mera Yaar Miladay – I mean on the one hand FQ is definitely a 'laadla' and the choice for the male lead by Big Bang. But man, the drama?! Most of them are so cringeworthy and not worth watching, you are left to wonder why FQ is chosen to bear the brunt of all this each time. Sotaila much?
Aijaz Aslam & Aijaz Aslam Productions
The man produces it, hence shall star in it. I have no problem with that. I do not think many of us do either – if we had any thoughts on the dramas themselves in the first place! Which dramas you say? Umm, Shiza, Dil Ishq, Dil Ka Kya Karoon and Tum Meri Ho. Yep, those are drama names that have aired over the past couple of years. You're welcome.
Neelum Munir & Aijaz Aslam Productions
This pairing came to my notice – I have no idea why. Neelum is not exactly my favorite actress yet manages to do a few dramas a year. She seems to have had a stroke of luck with Aijaz Aslam Productions in particular – and her luck has not run out completely yet for her latest drama Wafa Ka Mausam has been on air on TV One recently. Others include Anabiya and Dil Ishq.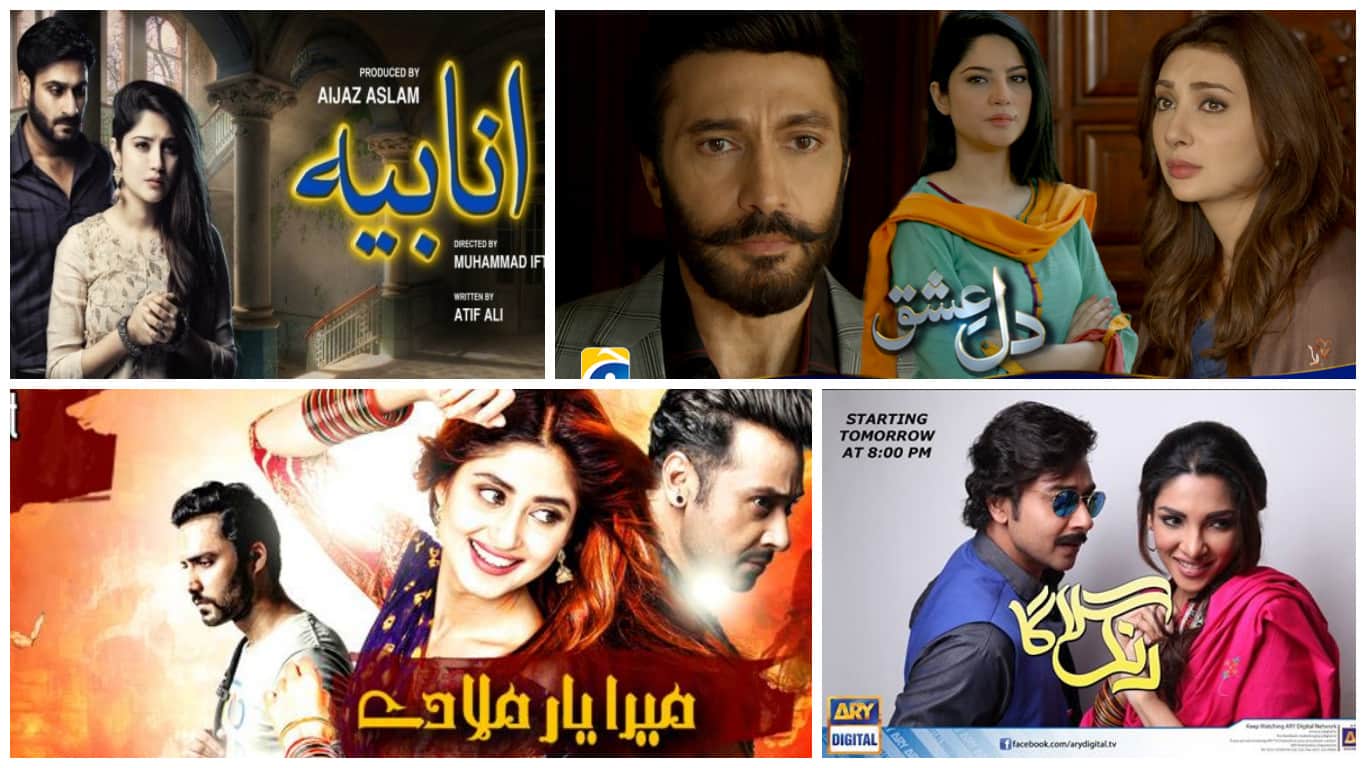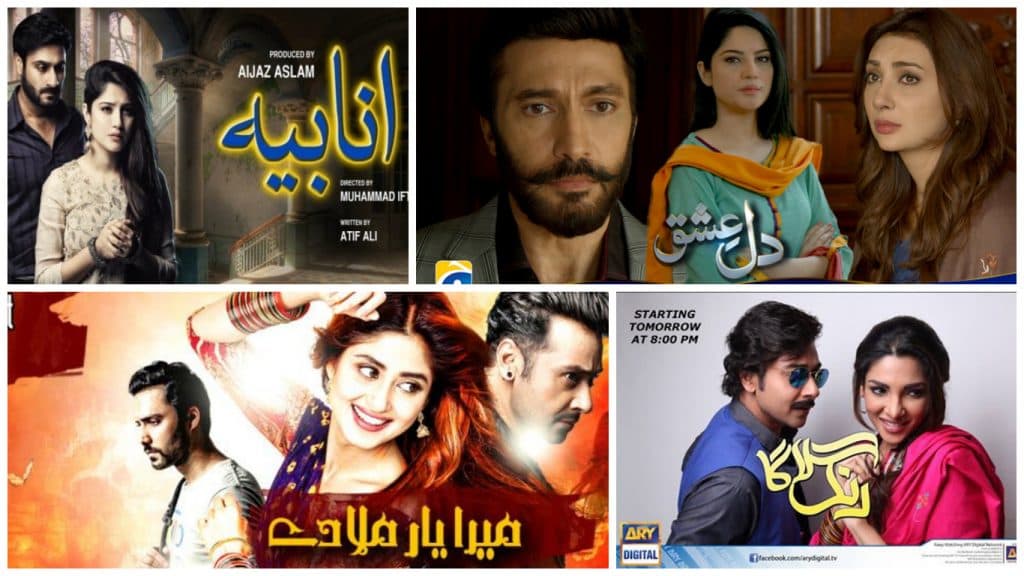 TV Channels & Actors/ Actresses
Two channels come to mind primarily here –
Geo TV
I would be quite interested to know whether GEO TV had a phase where it managed to convince (ensnare) a few actors and actresses to act in only their dramas and not be seen for the most part on any other channel. Alas, my curiosity is piqued enough so I will probably let it go at that and never endeavour to know. Sami Khan, Rabab Hashim, Usna Shah, Asif Raza Mir, Faysal Qureshi – these faces were all over GEO and well, except for Faysal Qureshi who was probably let off the hook earlier or snapped up by Big Bang (whatever,whenever) the others seem to have been allowed to only recently spread their wings and fly and we have Sami Khan (on HUM and Urdu 1), Rabab Hashim (on ARY and HUM) and even Asif Raza Mir (Muqabil on ARY).
A Plus
There seem to be certain faces, albeit not very popular or well known ones but that appear in every other drama or well most of the dramas on A Plus. Even if I mentioned their names (which I do not know myself), they would most likely not ring a bell but I shall post pictures of two faces I have often seen – and that too only on A Plus. The first actress I have seen in Bhai, Intizar, Dumpukht and well (grudgingly accept) in Khuda Aur Muhabbat on Geo only recently. The other actress it pained me to watch one drama, Kaneez and I saw she made a comeback in another drama on A Plus recently – I never bothered watching the promo. I have never seen her before or after or elsewhere.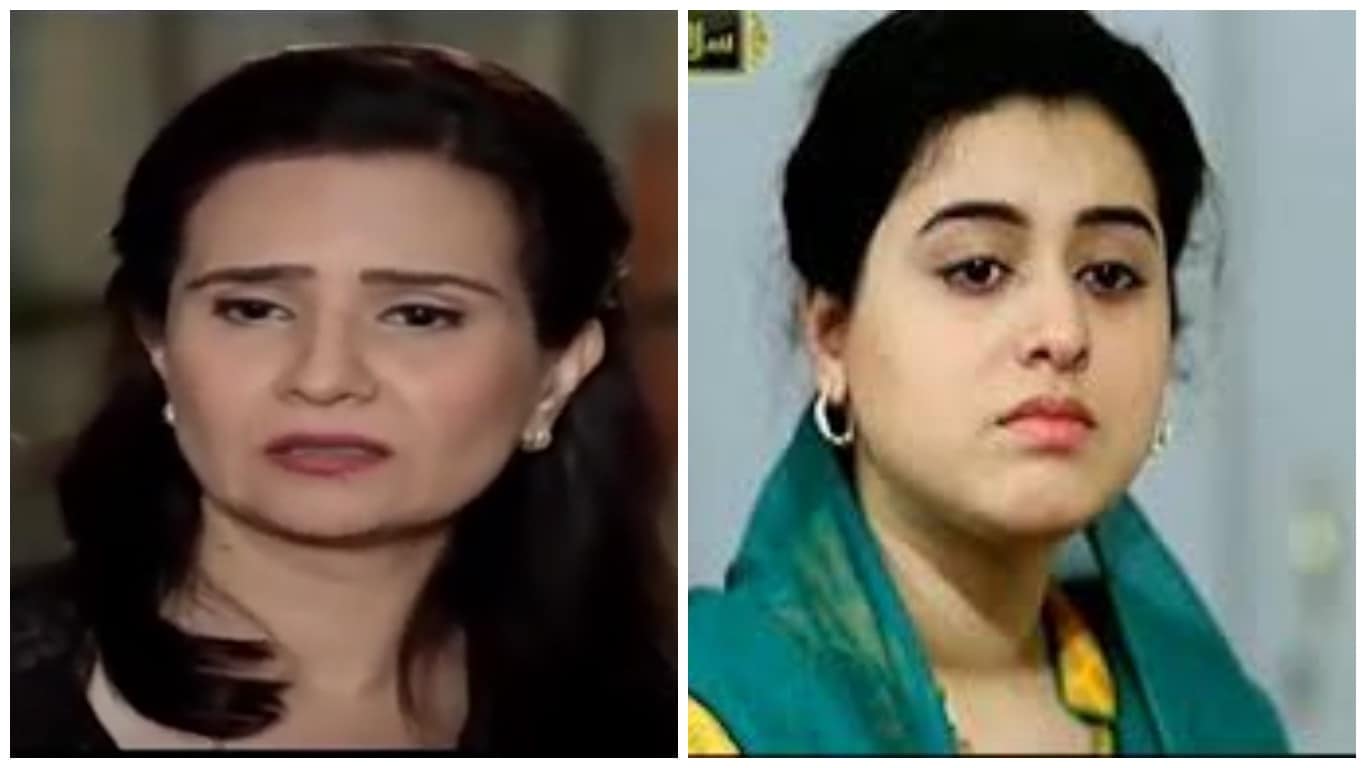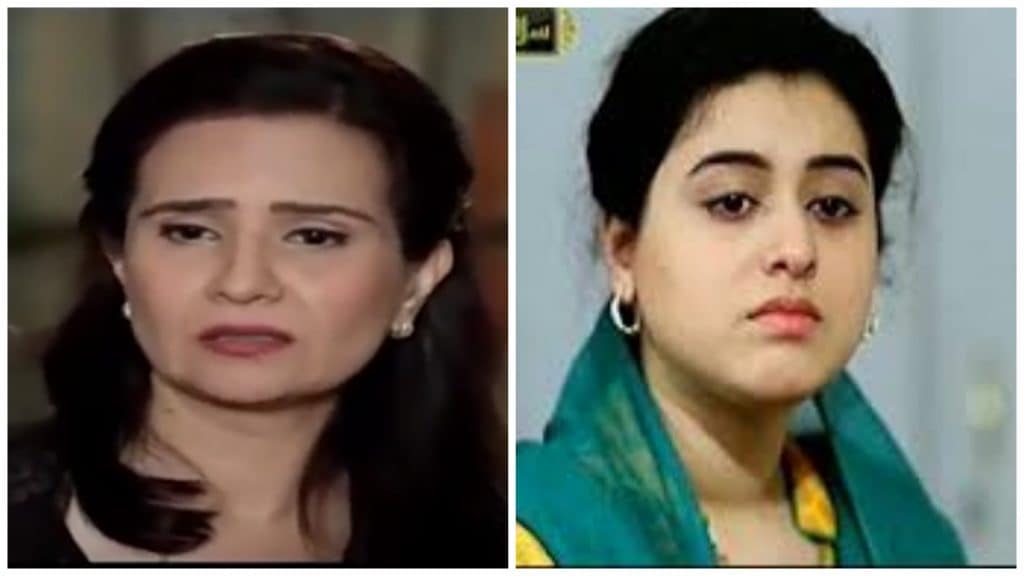 Lead couples
This one was a fun one to research. And I was quite surprised at how many names I came up with.
Aiza Khan & Imran Abbas
I missed out on Tum Kon Piya but I often read how the chemistry between these two was fasicinating. Apparently the same sentiments must have been behind Muhabbat Tum Se Nafrat – but not watching that one either so can not say whether sparks are flying or not.
Osmaya and Sajroz
I do cheesy. I often say I do not do KRQ, heavy duty etc – but cheesy I do. Even then, I have my 'nakhras' in cheesiness. Cheddar, mozzarella, feta – all good but this gouda, emmental, another level of cheesiness – too much for me. That is the level of cheesiness where this concept of naming couples falls for me. Osman Butt and Maya Ali have appeared in quite a few dramas together – Aunn Zara, Ek Nayee Cinderella, Sanam. The same applies to Sajal Ali and Feroz (yikes what was his surname again?) – Chup Raho and Gul e Rana to name the two that come to mind. Failed to wow me, but then must have worked for a lot of us – which is fine – for these couples have fans that refer to them with those 'cute coupley' names.
Sami Khan & Rabab Hashim
Sam-Ra? Sa-bab? Heck, these two have appeared in many more dramas than other couples that come to mind yet I have not found a 'cute' name to refer to them as one. Thought I would try my hand at it but nah. Piya Mann Bhaye, Mannat, Ishqaway – I am sure I am missing more! Both decent performers in their own right, something must have clicked for them to be cast time and again together.
Azfar Rehman & Sohai Abro
Huh? I know right. But together in Kaisi Yeh Paheli and Aadhi Gawahi. Yay or nay – anyone?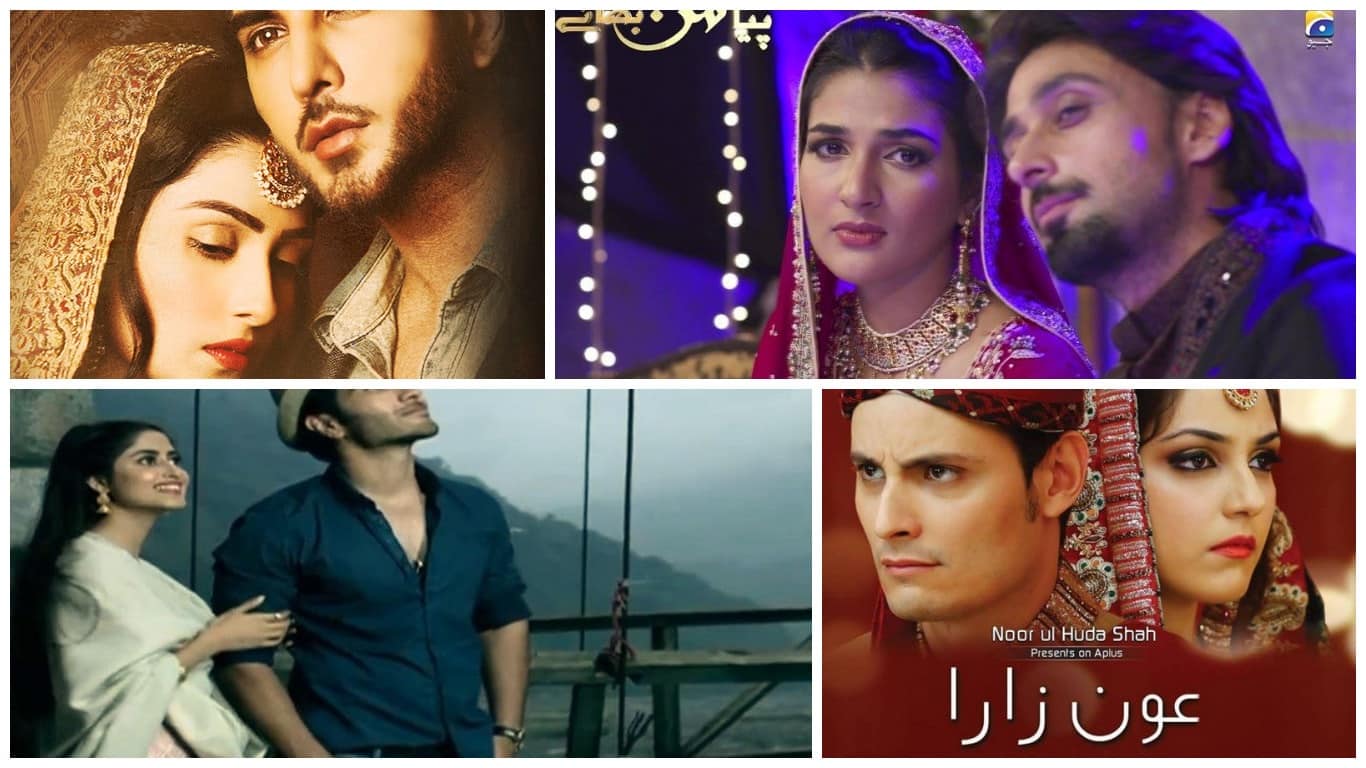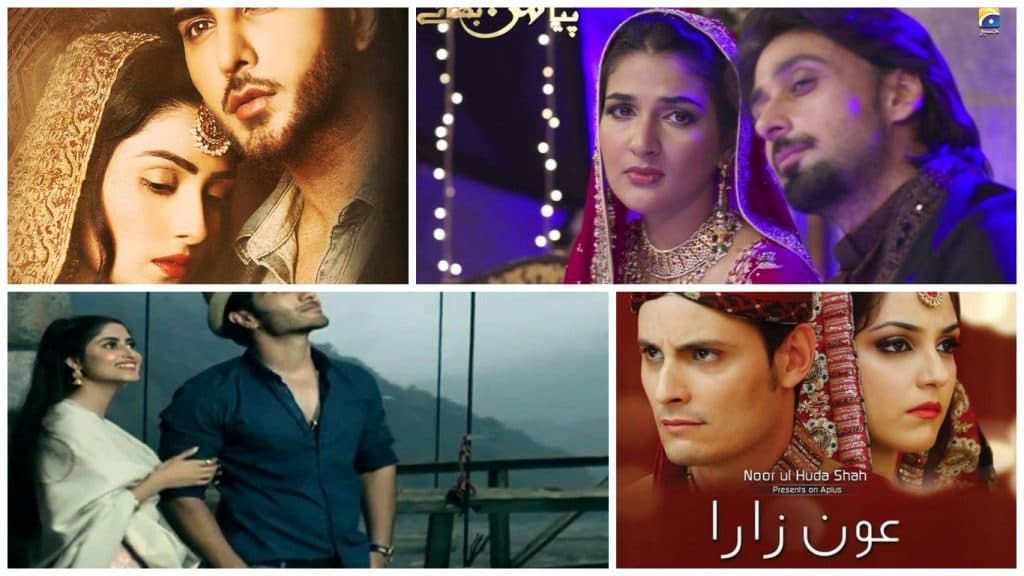 I could go on – maybe. Except that the whole idea of the article was to bring to light 'matches' that have been presented together at least a few times. I would love to hear which or any of the above 'combos' work for you or do not – or any that you could add to the lists 
Kunwal Javid
P.S. I ended up cooking daal, korma and pasta in the end. I know, right. Then I have the nerve to complain of matches that make no sense :P