Mawra Hocane has lost many fans after her debut Bollywood film came out. Her fans were not expecting her to be that bold in her first film. Mawra decided to do a chat session with her fans on twitter. The chat session was one of the top ones trending on twitter with the hashtag #AskMawra. But as it turned out not everyone came to praise Mawra, there were many people who came to let the actress know that she was not a hot favourite. Many of the comments which people made insulted Mawra in different ways. Some people criticized her because of the way she spells her name. There were some other who tried to make her feel that she wasn't such an important person and there were others who insulted her for her work in India.
Here are some of the hate comments which Mawra got.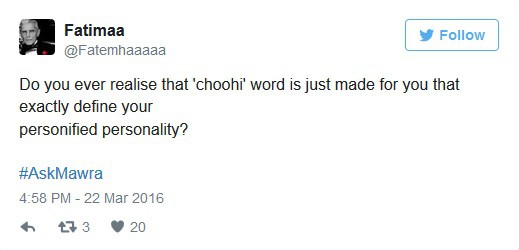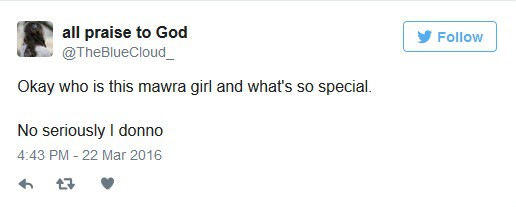 Even after so many comments like this Mawra thanked her fans for making her trend on twitter.