Whenever there is any sort of rift between Pakistan and India everyone wants to know what those Pakistanis who are working in India think about the whole scenario. Usually either the celebrities stay quiet or they try not to give controversial statements. Unfortunately sometimes some people are not able to remain patriotic or keep a neutral stance which puts them in trouble.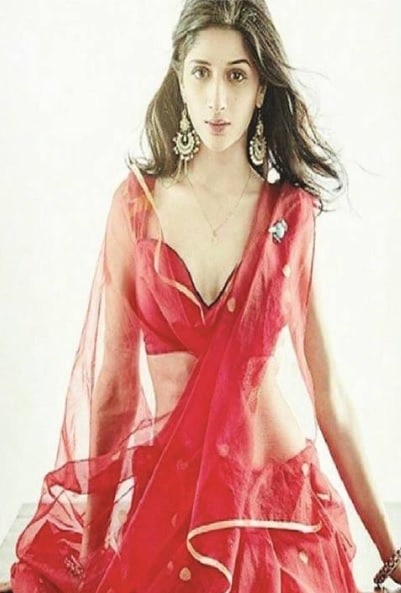 Mawra Hocane is currently in India busy shooting her first Bollywood flick. It is sad to see Mawra having a very neutral stance which makes it appear to be that she supports the unpatriotic film Phantom which created so much controversy that all of Saif Ali Khan's films have been banned forever in Pakistan. Mawra Hocane tweeted to the effect that she did not think Phantom was anti Pakistan and she also urged people to watch the film and then decide! Saying things like she was "pro humanity" irrespective of which country she belonged to generated a lot of criticism because Pakistanis expected her to side with Pakistan and not keep such a neutral and somewhat anti Pakistan stance.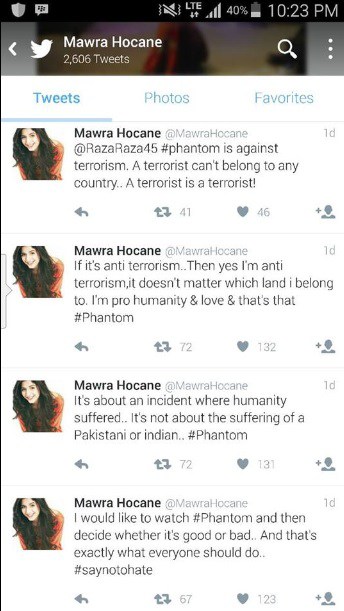 Shaan Shahid found Mawra's tweets very offensive and he asked people if the actress who supported an anti Pakistan film should be banned.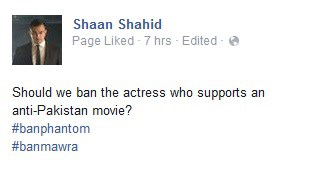 The general public thought of such statements as "cheap tactics" to win the hearts of Indian people. The film has not been getting good reviews from even Indian critics. Critics think that the film is "average" and some of the critics have said that Katrina is no more than a "mannequin" . A charity organization has also filed a case against the people who made the film!