Shendi trend is becoming a leading trend now a days. From a common man to our celebrities people are choosing smart and cost effecting wedding over an extravagant, costly and time consuming wedding.  It is a mixture of two functions  Mehndi and Baarat. Maya Ali's brother wedding ceremony took place last night. The wedding festivities of the wedding starts a few days back and we shared details of dholki, Kawali Night and Mayoun with you. The Shendi of Afnan Qureshi and Nosha Afnan happened last night.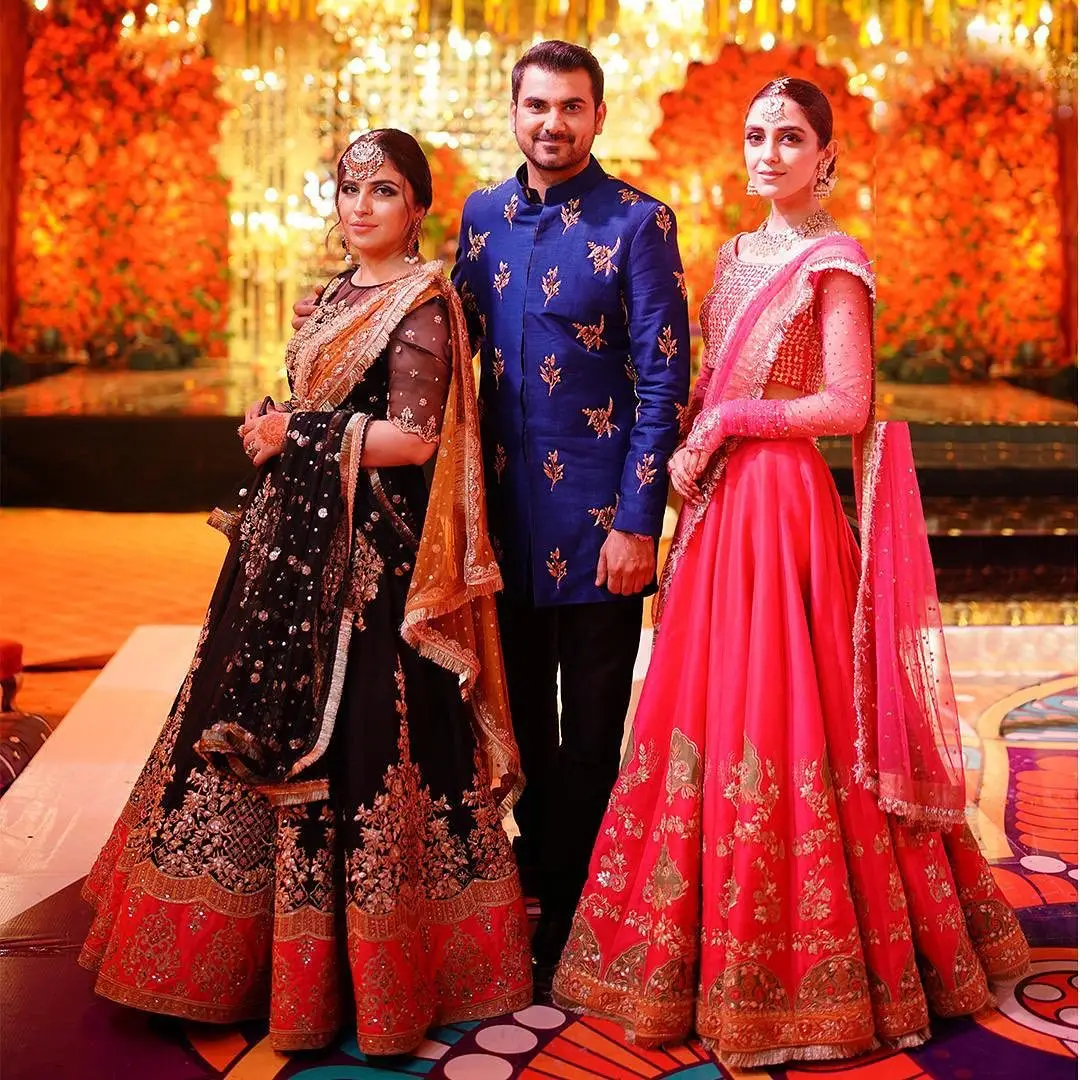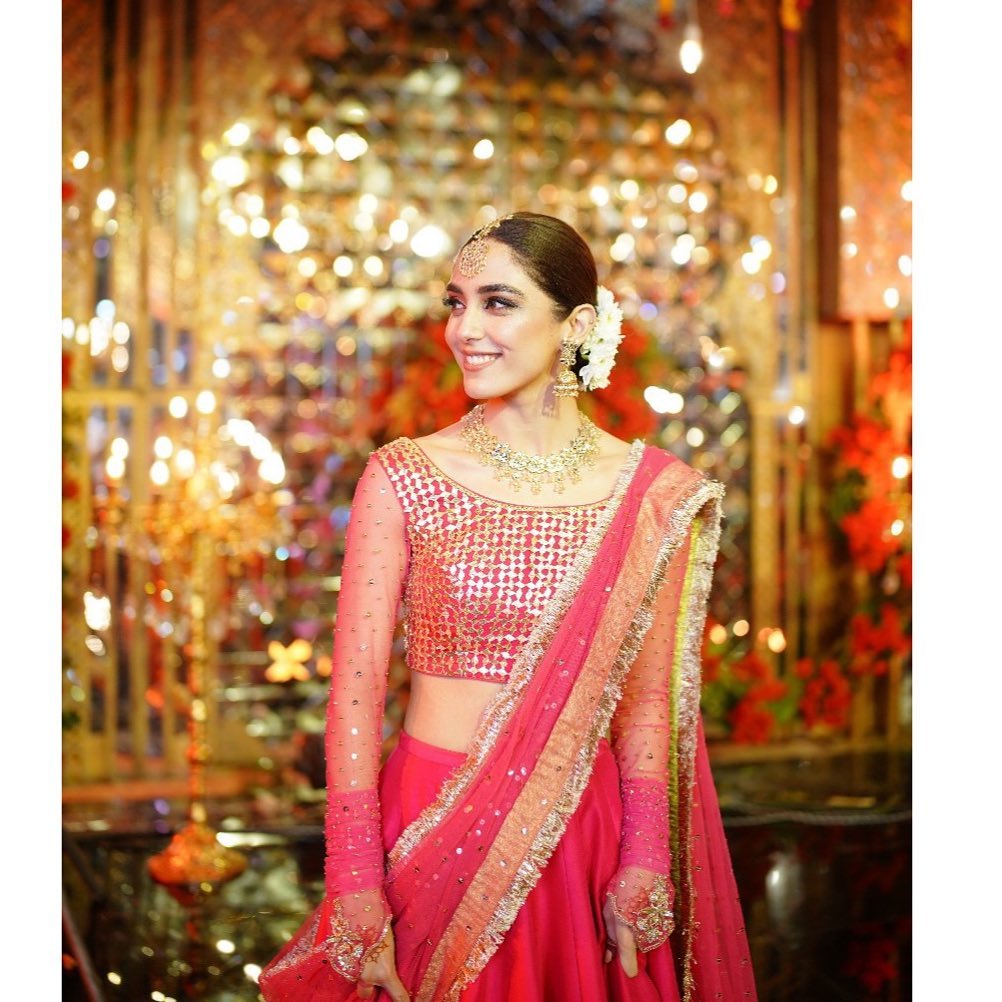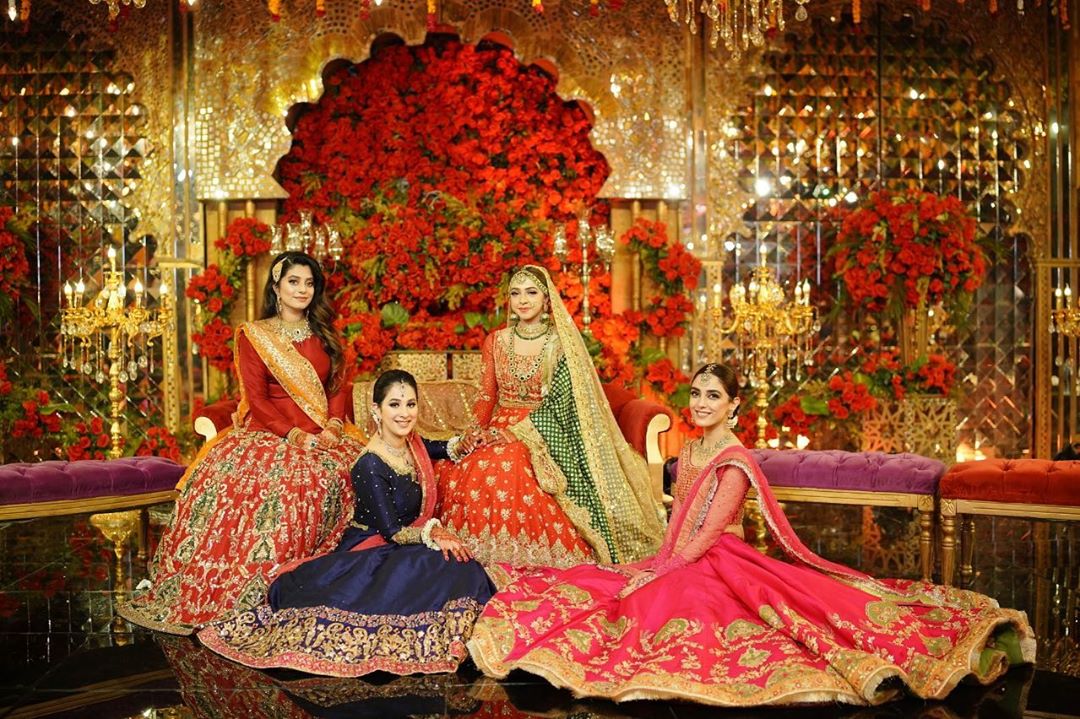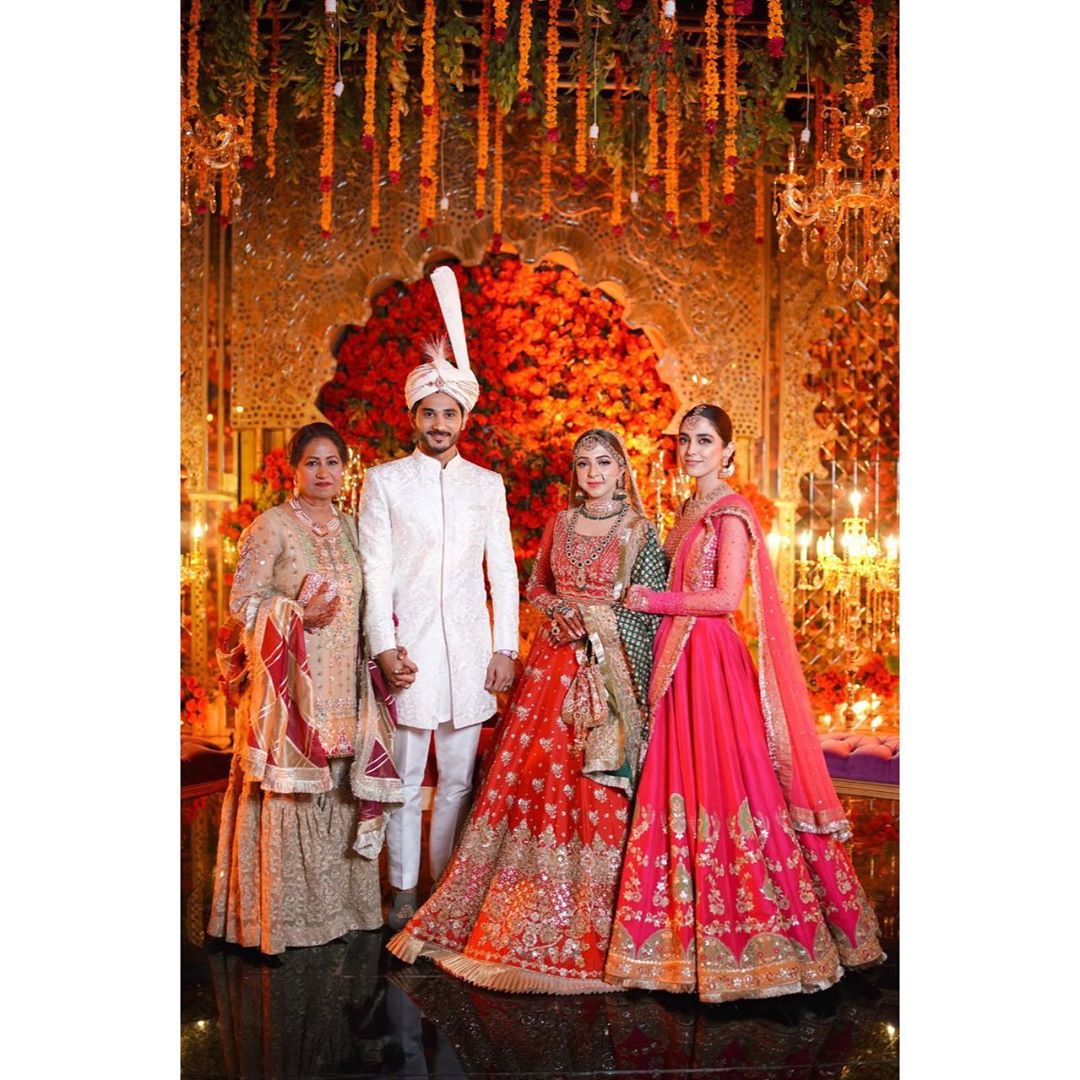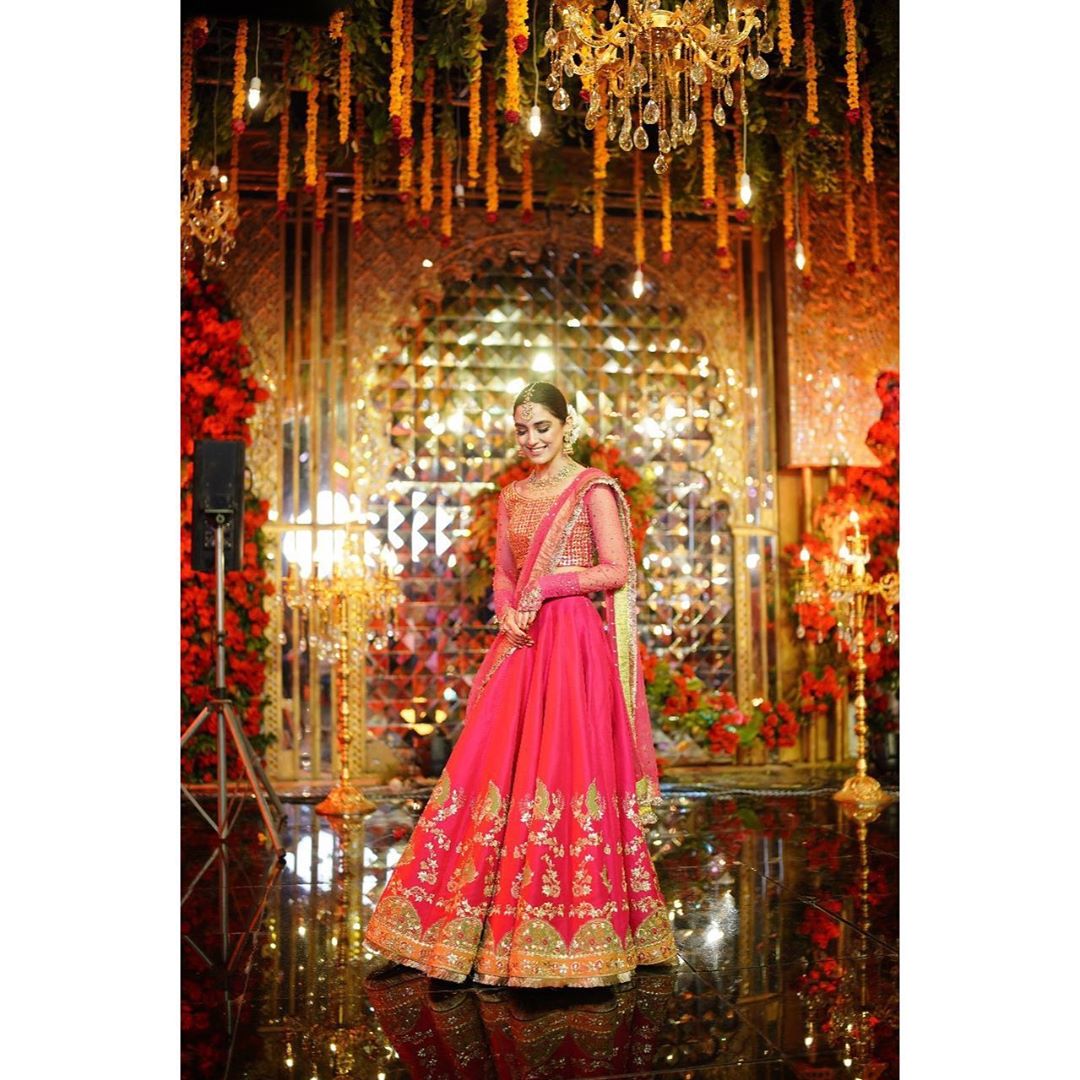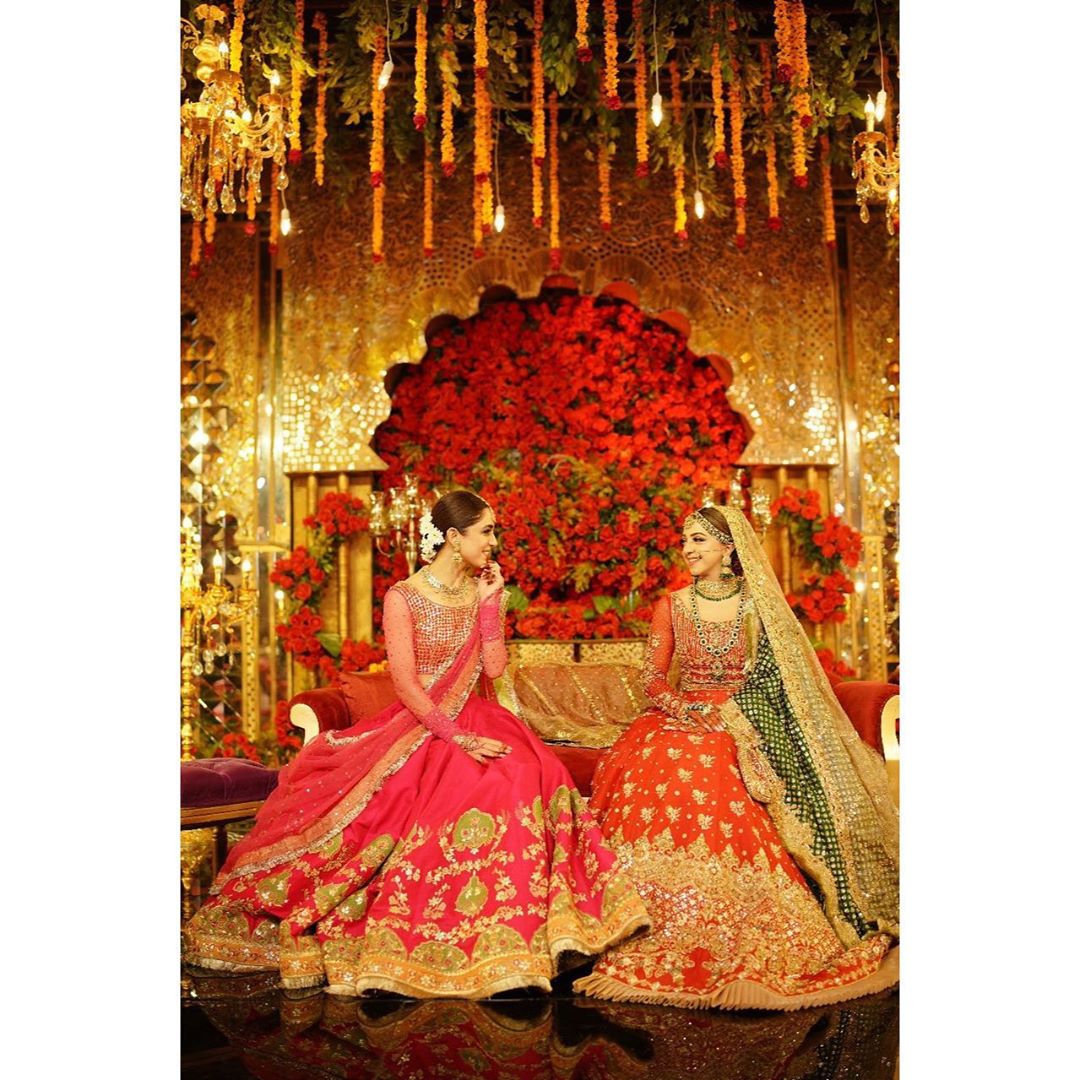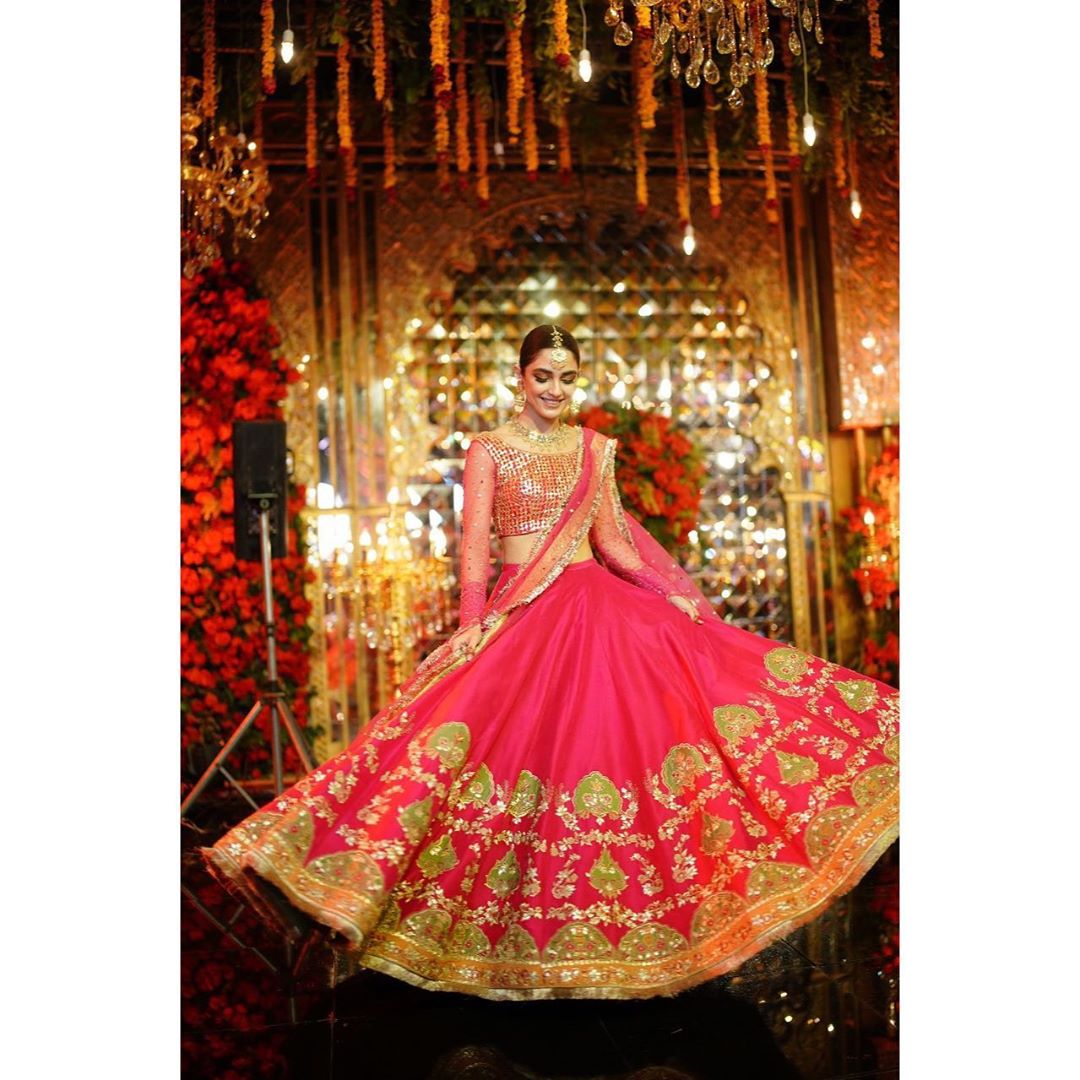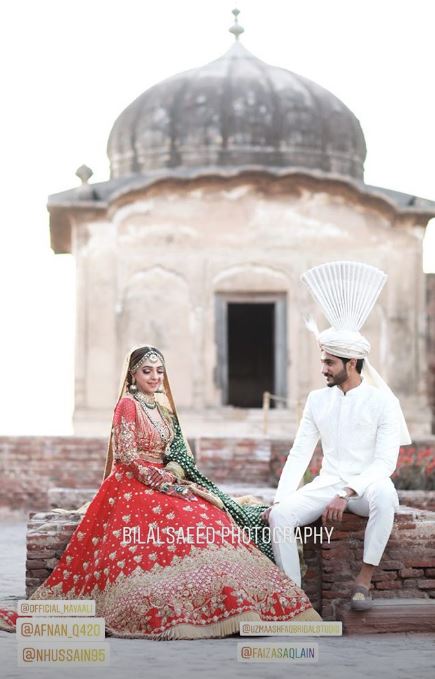 Beautiful pictures from the wedding photo shoot of Afnan Qureshi and Nosha Afnan. They both are looking so royal together.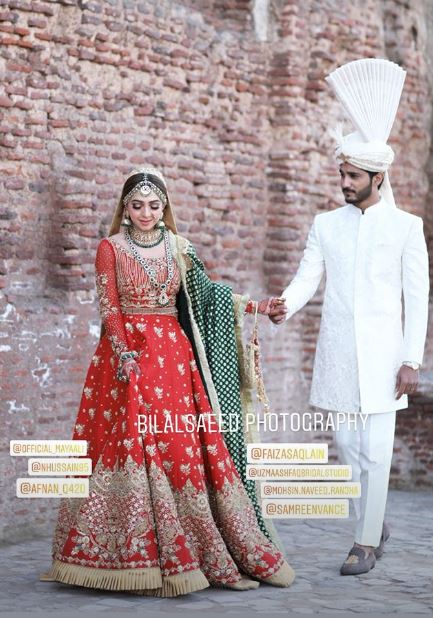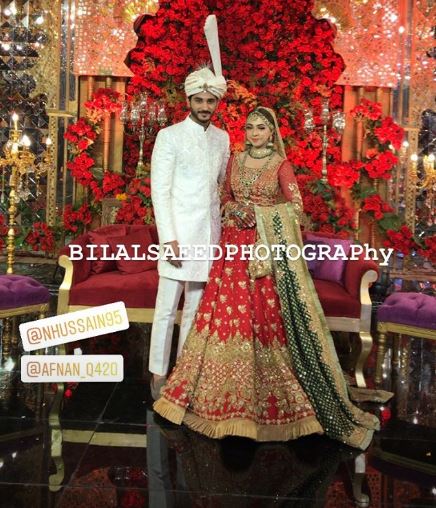 Wahaj Ali and Shehreyar Munawar Siddiqui were also spotted at the Shendi of Maya Ali's brother Afnan Qureshi.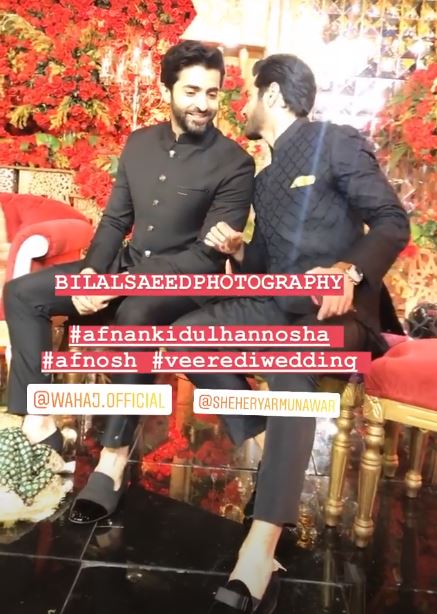 Nosha Afnan looking dainty on her big day.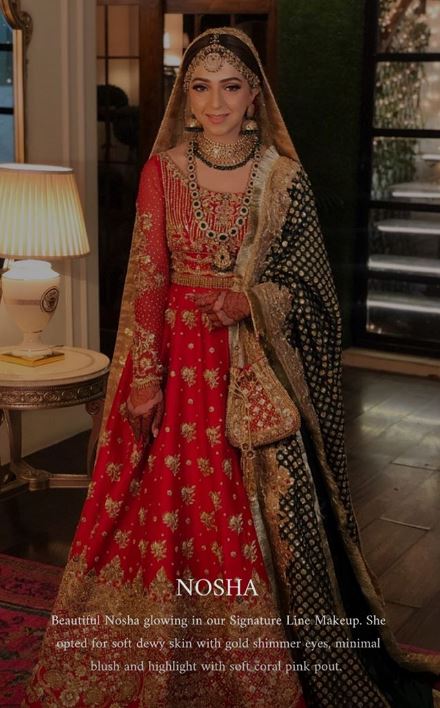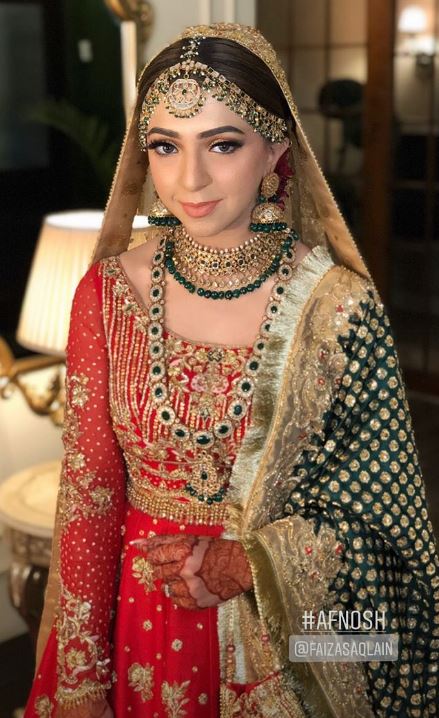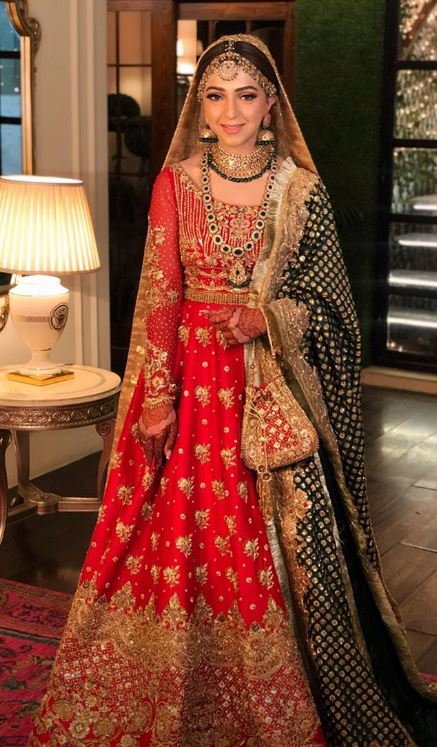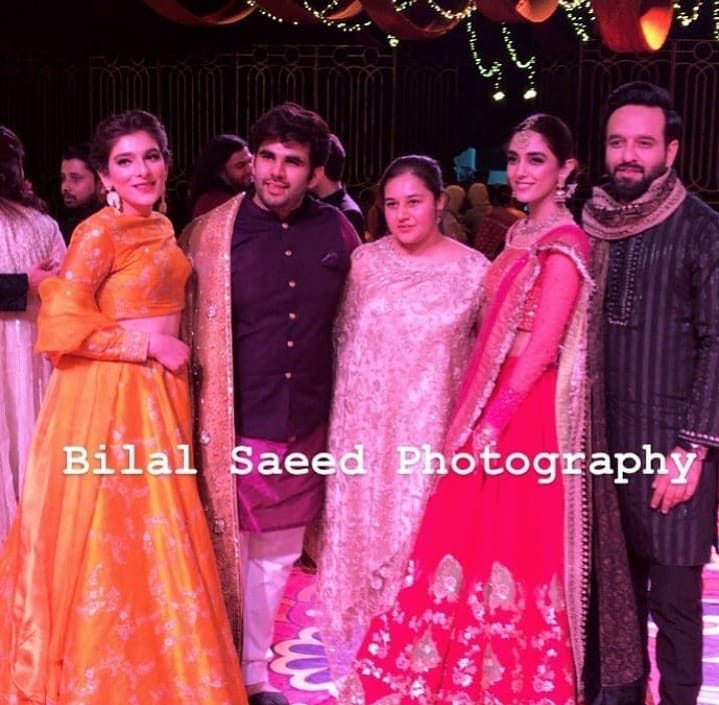 Maya Ali, Momin Ali Munshi and Shereyar Munawar Siddiqui sharing the lens together.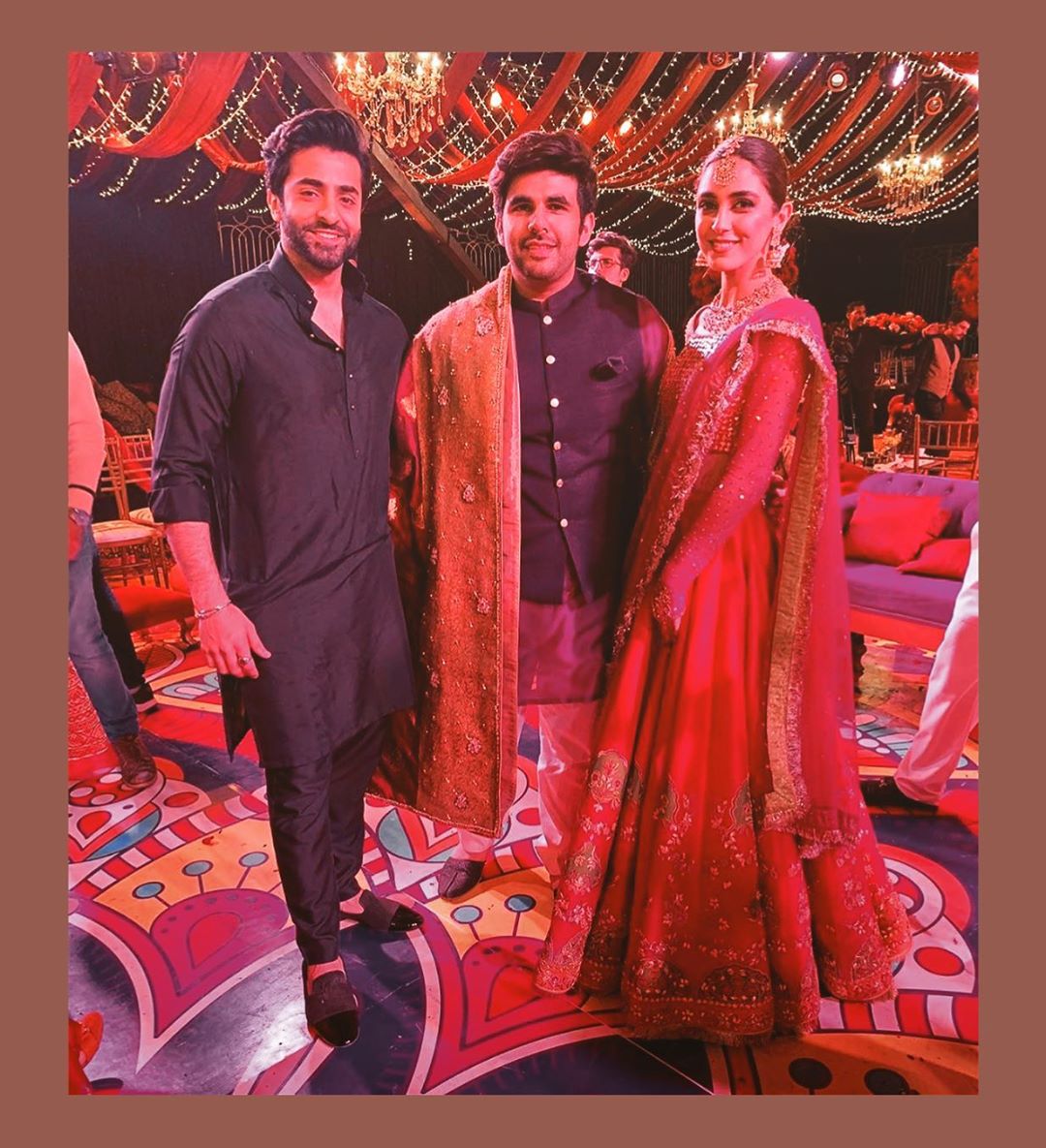 Maya looked absolutely stunning on her brother Afnan Qureshi's shendi.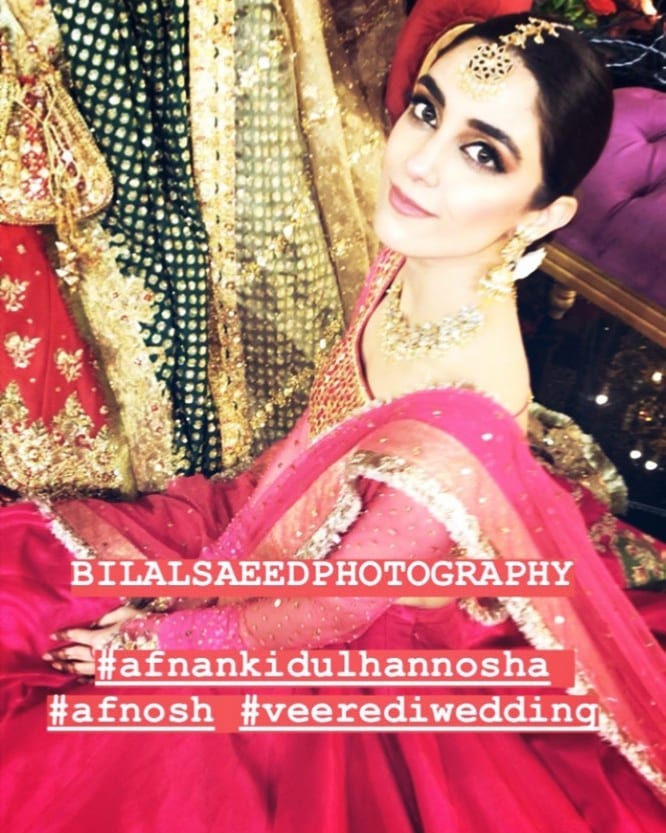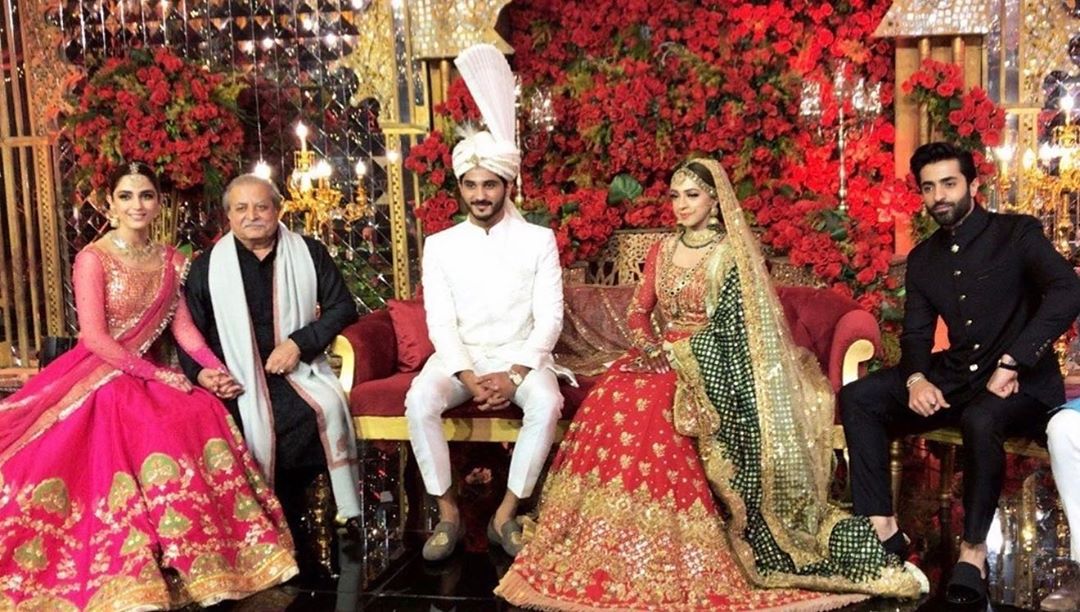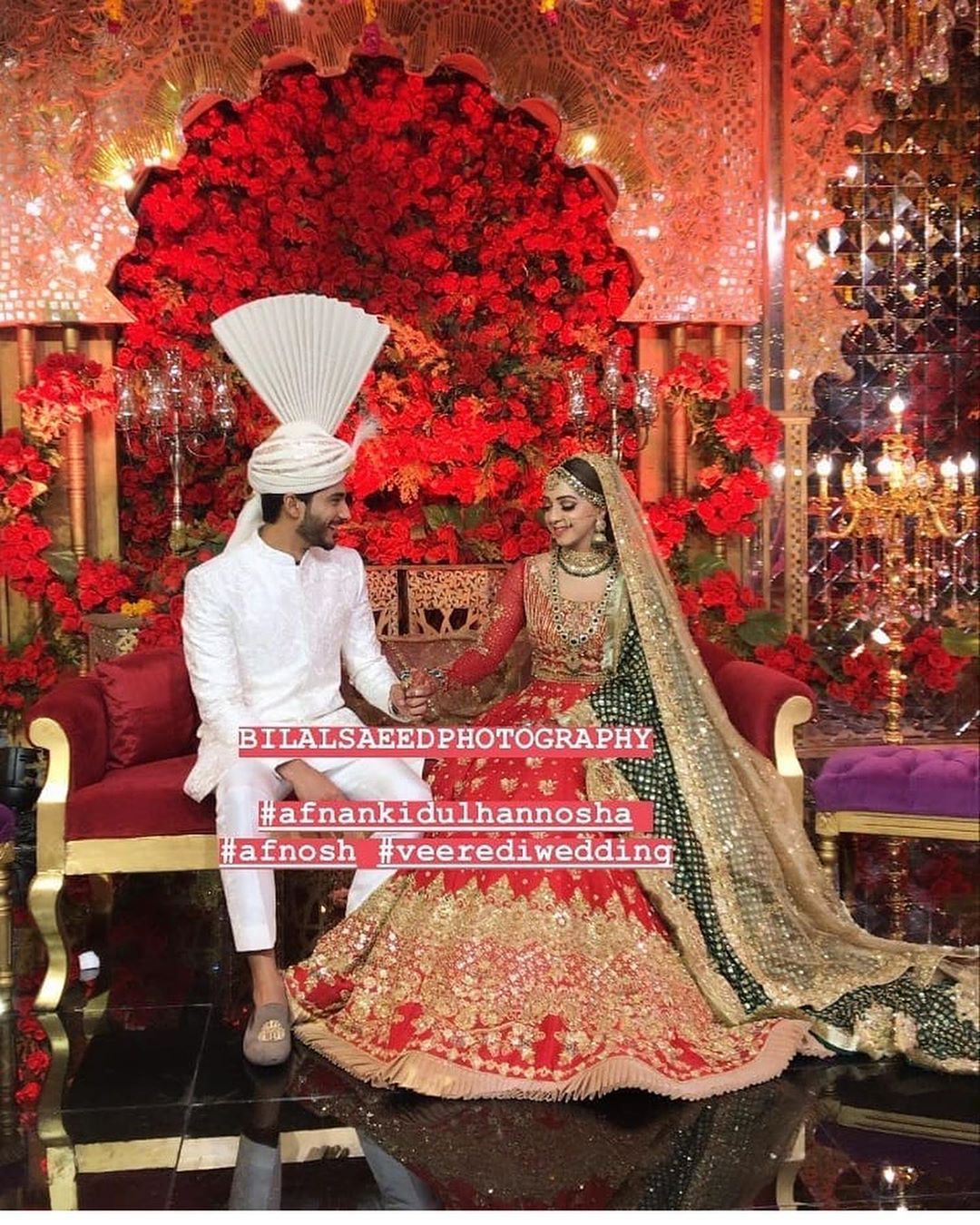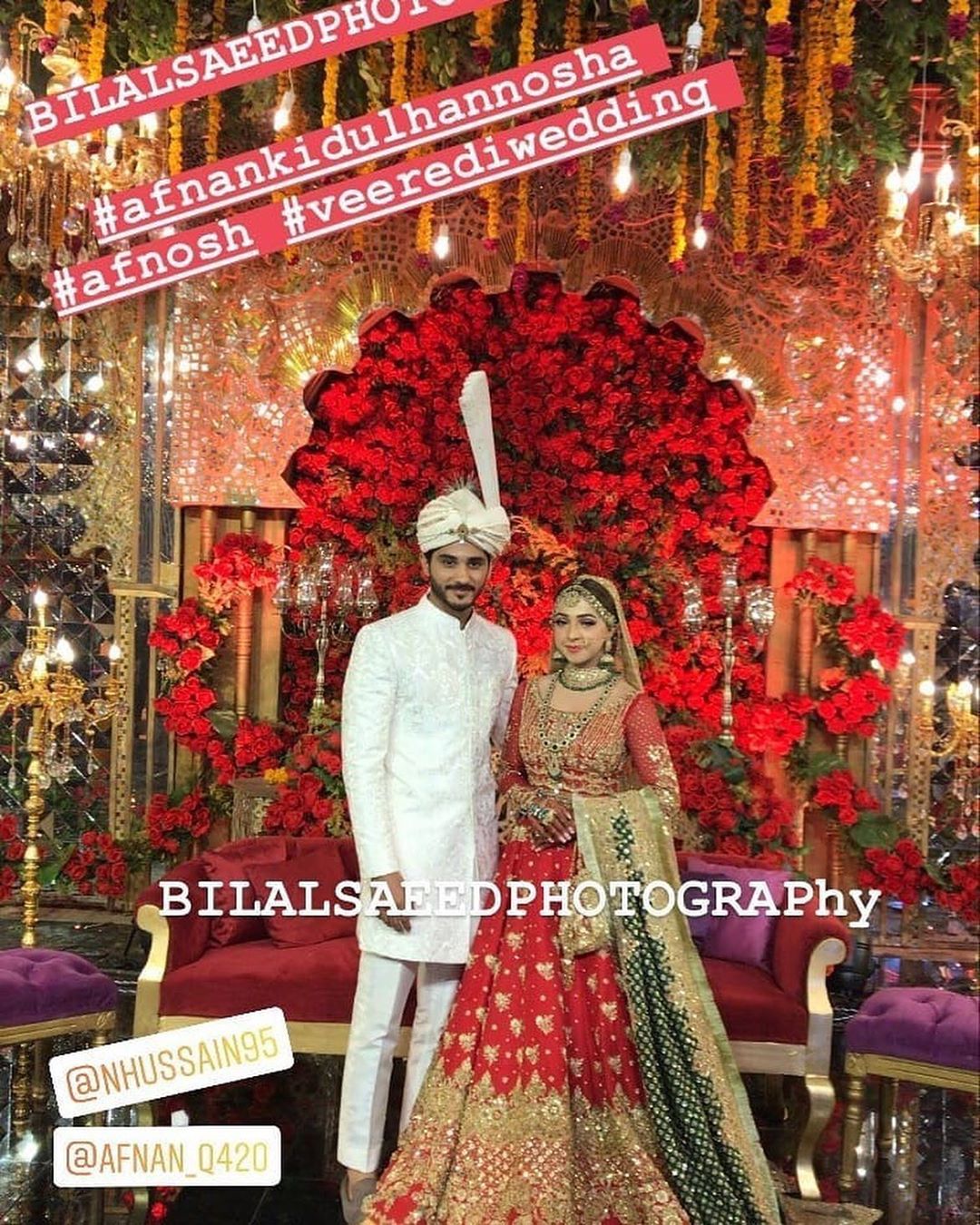 A new Journey of Afnan and Nosha's life has started we wish this couple a very best of luck and pray that Allah bless them with happiness and togetherness. Share your thoughts about these pictures from the Shedi of Afnan Qureshi and Nosha Afnan in comments section!