The new on-screen couple of Maya Ali and Shehryar Munawwar has been in the news for their upcoming movie Paray Hut Love which is releasing on Eid al Azha, this year. Maya Ali and Shehryar Munawwar are heavily promoting their movie, not only on different channels and talk shows but also on their social media handles.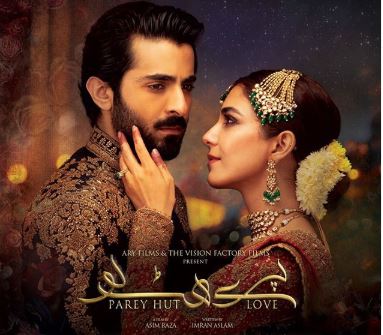 Maya Ali and Shehryar Munawwar's friendship is budding and they both are seen interacting with each other over their social media posts all the time. Maya Ali and Shehryar Munawwar appeared in Bol Nights With Ahsan Khan recently to promote Paray Hut Love and when asked, Maya Ali didn't shy away from confessing that she had a crush on Shehryar Munawwar. This has given a new dimension to the way people are viewing their friendship with each other. While working together, it was natural for them to become closer and friendlier with each other but now, it is worth noticing whether their open and frequent interactions has another meaning to it or not. Maya Ali and Shehryar Munawwar are seen constantly praising each other and they seem too friendly and comfortable with each other, be it on-screen or off-screen. 
Shehryar Munawwar has recently unfollowed his fiancee Hala Soomro's instagram account and rumour has it that may be he has called this engagement off.