Upcoming Pakistani Dramas Starring Big Names – There are so many new dramas which the viewers look forward to every year, at the end of every season. Sometimes, the reason for this is that these dramas star their favorite actors and they are directed and written by the best people in the business. There are also those actors who choose the projects they work in really carefully which is why every time they are seen working on a new project, it instantly grabs the attention of the viewers. There are also certain topics which are rarely touched upon in dramas therefore whenever a drama is based on a story which highlights such issues, viewers want to see what the drama makers have to offer. Then there are those dramas with promos so enticing that you can't help but look forward to them.
Well, one thing is for sure, every drama with a star cast does not guarantee quality entertainment – Aangan being one such recent example. But it is also a fact that people do tune into such dramas at least initially to find out what such dramas have to offer. There are some celebrities who do sell the dramas with their names therefore people watch their dramas just because they are a part of it.
Here are some upcoming dramas with a star cast and then there are those which promise to offer something different. The list is in Alphabetical order.
Alif
Drama serial Alif can easily be termed as the most awaited drama of this year. This drama is based on a popular novel written by Umera Ahmed, the drama has been produced by one of the biggest production houses in the country under the banner of Epic Entertainment.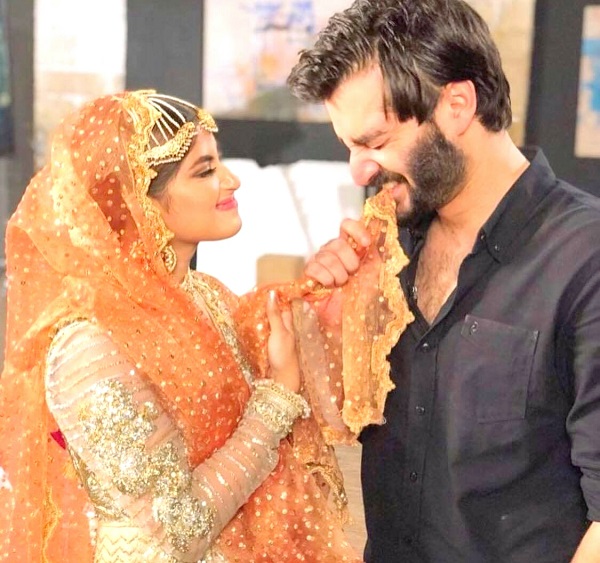 Alif has been directed by Haseeb Hassan and this is a project he is particularly proud of. The drama has been shot in Pakistan and Turkey and it has a star-studded cast. Hamza Ali Abbasi, Sajal Aly, Kubra Khan, Ahsan Khan, Osman Khalid Butt, Sadaf Kanwal, Saleem Mairaj, Javed Sheikh, Samina Peerzada are some of the big names which will seen playing major roles in Alif. The latest news is that Alif will air after Eid.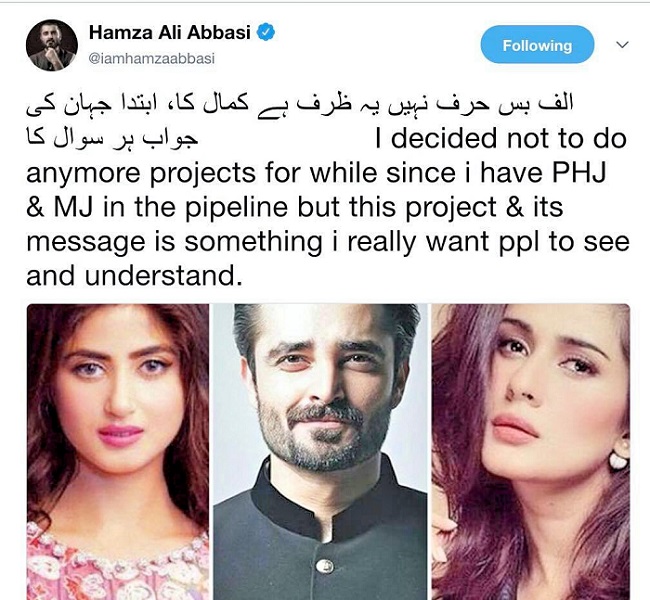 Hamza Ali Abbasi is excited about this particular project because of the message in this drama. Sajal Aly is equally thrilled to be part of this project. Iqrar-ul-Hassan's son Pehlaaj Hassan will also be making his acting debut with this drama.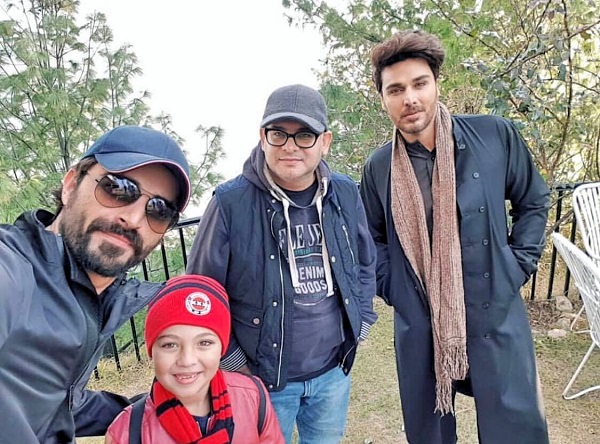 Bheegei Palkein
Bheegei Palkein is Ayeza Khan and Imran Abbas' next drama together, although all their dramas together have been more tragic than anything else but there are many viewers who are looking forward to this project, hoping that this time around, these two will get their happy ending! Apart from Ayeza Khan and Imran Abbas, Saba Faisal will also be playing a primary role in the drama. This drama has been directed by Ahmed Bhatti and is an iDream Production. Not much has been revealed about it, apart from the fact that it will be airing on ARY. A drama with the same title also aired on Aplus few years back starring Faysal Qureshi and Ushna Shah.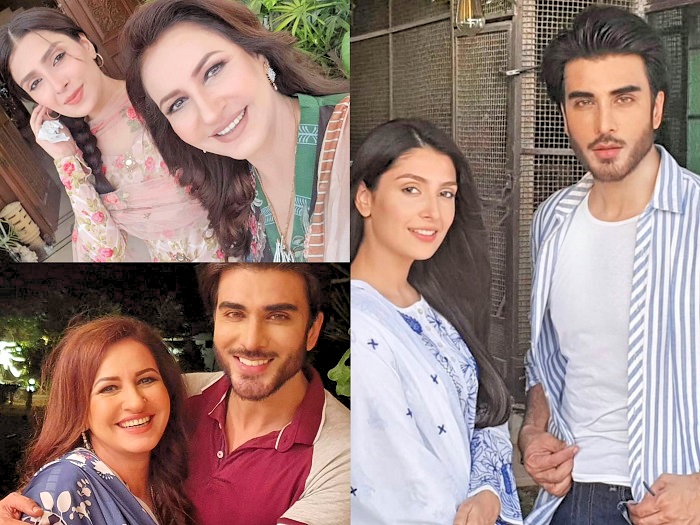 Damsa
Nadia Jamil is one of my favorite actors not just because of the fact that her acting is so natural but also because she is such a wonderful person who always works in projects which serve a bigger purpose. Nadia Jamil isn't seen on screen very often so that is another reason why her fans look forward to her projects. In her own words Damsa is going to be, " the most legendary dramas Pakistan will ever see." Nadia Jamil also believes that Damsa is the kind of drama that "can truly make a difference in the world."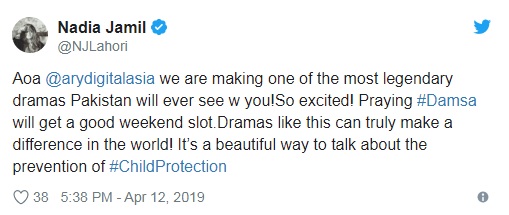 Nadia Jamil is truly excited about this project which will be airing on ARY Digital. When someone like her believes so much in a project, there is no reason not to watch it. The drama will highlight the issue of child trafficking.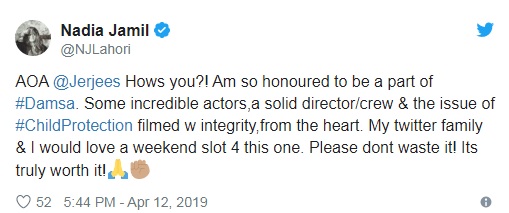 Jhooti
Jhooti is an upcoming drama serial starring Ahmed Ali Butt, who is known for his wit and comic timing but this time around he will be seen playing a serious role alongside Iqra Aziz, who won the viewers over completely with her performance in Ranjha Ranjha Kardi. Sharing details about his character and the story in general, Ahmed Ali Butt said that he will be playing the role of a shop owner, a man who works hard to make ends meet but is in a troubled marriage because his wife (Iqra Aziz) is a compulsive liar.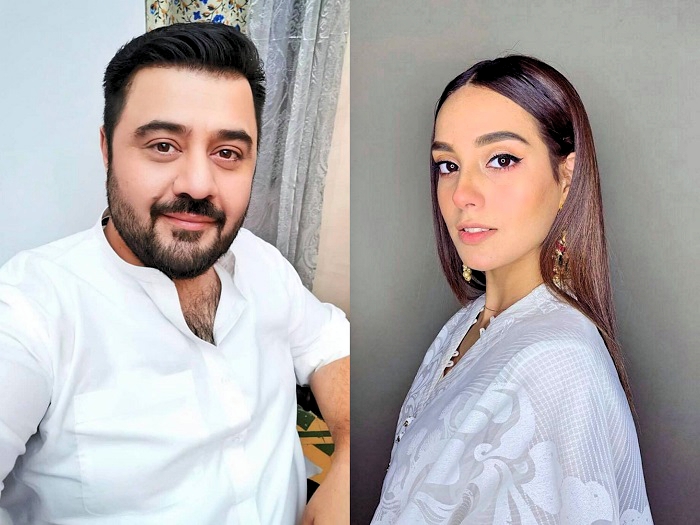 Ahmed Ali Butt will hence be the perfect husband who has to cope with a complicated relationship. The play has been written by Ali Moeen, directed by Ramish Rizvi and also stars Asma Abbas, Abid Ali and Yasir Hussein. It would be interesting watching Ahmed Ali Butt in a serious role but I also hope that this won't be another Balaa since while talking to The News, Ahmed Ali Butt shared, "There are some major shockers in the play and how my character is affected by them." The most interesting bit is that so far only Ahmed Ali Butt has been talking about this drama and Iqra Aziz has not shared her views at all!
Mere Pass Tum Ho
Mere Pass Tum Ho's script has been written by Khalil-ur-Rehman Qamar, it has been directed by the iconic director Nadeem Baig and this drama has been produced by Six Sigma Plus. Humayun Saeed and Ayeza Khan will be playing leading roles in Mere Pass Tum Ho. Asad Siddiqui, Hira Mani and Asad Khan will also be seen playing supporting roles in the drama. Mere Pass Tum Ho will be airing on 17th August on ARY Digital. The promos are already out and even though these promos are giving Mere Khawab Reza Reza and Khasara feel but it is good to see Humayun Saeed playing a role which seems quite similar to the one he played in Doraha – a lower middle class man who is doing his best to keep it all together.
Humayun Saeed was absolutely brilliant as Mohid in Dillagi therefore watching him play another role in which he is head over heels with his wife would be a treat. Ayeza Khan will be playing the thankless and greedy wife, definitely not a new character but the fact that Khalil-ur-Rehman Qamar has written the script and Nadeem Baig has directed this play is bound to make a huge difference. I am looking forward to this play and even with the been-there-seen-that feel, Mere Pass Tum Ho's promos have a definite appeal.
Prem Gali
Drama serial Prem Gali is Aangan's sequel, it will have some of the old characters and few new ones but the central theme will more or less be the same. This script is really close to Faiza iftikhar's heart, it has been directed by the same director who was behind Aangan i.e Qasim Ali Mureed and it has been produced by Six Sigma Plus. Farhan Saeed and Sohai Ali Abro are the latest addition in this sequel.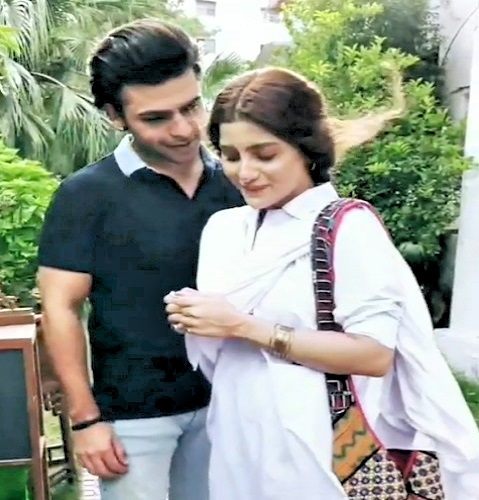 The team Prem Gali is not revealing a lot of details about the rest of the cast or the story but the fact that this is the sequel of one of the best dramas we have seen in recent times makes it one of the most promising upcoming dramas. The shooting for the drama has only started but it is definitely the kind of drama which would be worth the wait.
Ahad Raza Mir and Sajal Aly's Yet-To-Be-Titled Play
Ahad Raza Mir, Sajal Aly, Adnan Siddiqui, Masroor Paras and Mira Sethi will also be seen 'very soon' in Farhat Ishtiaq's next drama which is going to be a romance thriller but not much has been revealed about this project yet. The fans would surely want to see Ahad Raza Mir and Sajal Aly together once again in a romantic play. Ahson Talish has directed this play and in an interview he said, " "It's a beautifully written story by Farhat Ishtiaq. It's being produced by MD Productions and Ahad, Sajal and Adnan [Siddiqui] are the main characters. It's a romantic thriller which we shot up in Islamabad and Shogran and will tentatively come out end of July, beginning August on Hum TV."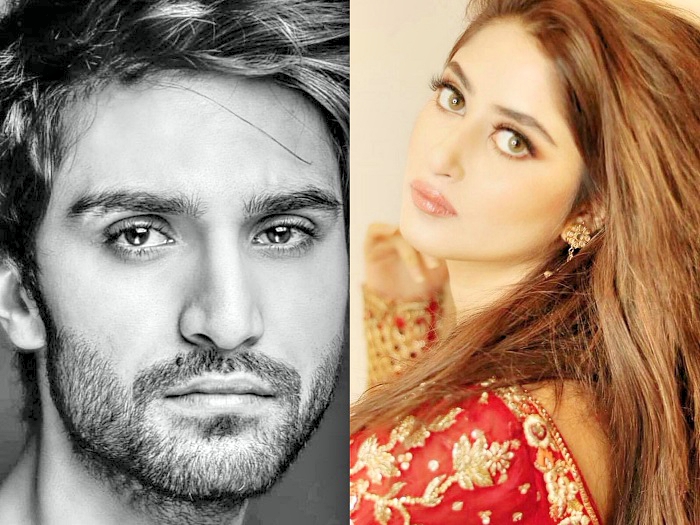 Which drama serials are you looking forward to? Do share your thoughts about the dramas in the list and don't forget to add more names.