Pakistani film Baaji, a Saqil Malik directorial starring Meera Jee, Amna Ilyas and Osman Khalid Butt amongst others created quite a stir amongst the audience. The film was critically appraised for its amazing performances and the different script allowing the masses a sneak peek into the dirty underbelly of the film industry.
After wowing audience in Pakistan, Baaji, then moved onto the film festival circuit, being screened across the world at various international film festivals and securing hoards of awards and appreciation.
And now, here's a good news for all those who missed Baaji in cinemas while it screened in Pakistan.
Following a huge public demand, Baaji the film is making a comeback in cinemas across the country from the 6th of December 2019.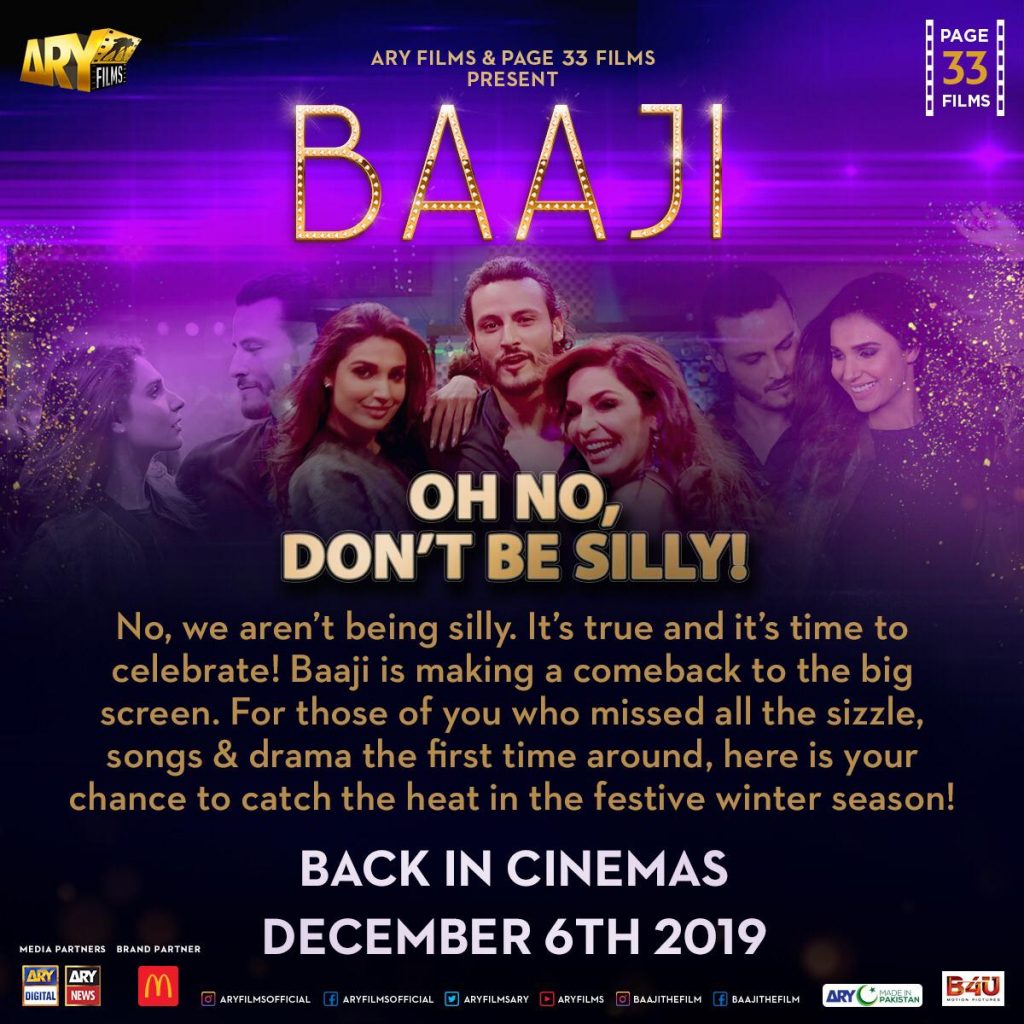 Baaji the film, stars Meera as Shameera, a fading Lollywood star, who finds a companion and manager in a beautician Neha (Amna Ilyas). With a number of underlying plots highlighting the dark aspects of the film industry in Pakistan, Baaji, the film was received well on the cinemas and by the public.