Actress Meera has always managed to be in limelight, sometimes for her exceptional English skills and sometimes for the scandals which comes as a package with stardom. While Pakistan's film industry seems to have taken new routes in the success journey, Meera is still found stuck in her old English-Urdu controversy.
The actress stated while talking to media that she loves her national language and hates to speak English at all. Neither will she ever be planning to learn English nor will she be speaking it unless it is necessary.
See the video here:
It was previously heard that Meera had been doing an English course after being disheartened from the fun which was raised using her name and accent.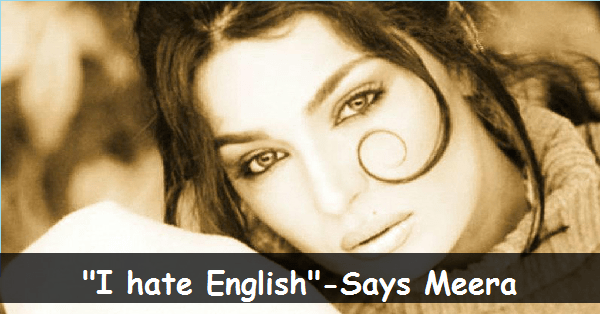 There are a couple of celebrities who are weak in this subject but are still cherished for their actual talent, which is acting in this case. Do you really think that language at any level really makes a difference in a career as that of acting?
Let us discuss it then, please feel free to share your opinion. J
Blessings,
Nida Zaidi