In an icy cold morning of the chilly winters, you go to your college or workplace what is the first body part that gets cold? The answer is definitely the hands or the nose. Imagine a very smooth fur covering your hands in this chilly morning, what will it feel like? Obviously it feels amazing. Your trendy and favorite mittens will never let the cold climate harm your hands. Now moving on, when you come home, tired and exhausted in a chilly evening, what do you want to do? I will tell my secret here; I would want a big mug of hot coffee or hot chocolate and a warm furry blanket to cover myself up. As soon as I tuck myself in my favorite blanket, I start feeling my secret love for winters. If you have ever felt the same do let me know through your comments. And I do read each and every comment on my every article so your feedback is very much appreciated.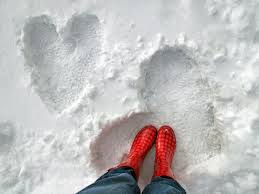 Fur has been the basic winter attire since the beginning of time. When there were no fashion trends and people didn't know anything about clothes they used to cover themselves up with fur. Fur is very beneficial for a cold climate as it protects and warms up the body. Previously, it all used to be about survival of the fittest so the people used to hunt furry animals like bears, foxes, minks, rabbits and many others for the purpose of their fur. Since today the trend is being followed. Fur is still in fashion and it is also a need. It is the style statement of people who love to dress themselves up for the love of winters. Many of our famous celebrities wear furry coats and scarves in winters. Fur makes you look trendy and at the same time very elegantly dressed up. If someone wears something made out fur he or she usually stand out in the crowd. This is what makes fur popular among people of all ages.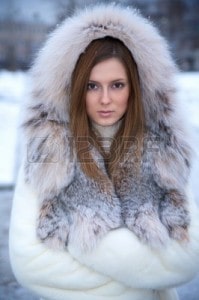 The most famous brands that produce fur are named as Dior, Burberry, H&M, Gucci, Chanel, Versace, Prada and Zara. These brands have been selling these furry products at very high prices and this shows the importance and demand of fur made products. People die for fur and they are willing to pay huge amounts of money to get the best fur made products. Mittens, Hats and coats have always been necessary in winters but these days, snoods, neck warmers, scarves and much more new products are introduced. These products are highlighted as highest ranking products in fashion. In the countries with extreme environments people benefit from furry socks, furry slippers, cozy knits and many other products made out of fur. Those products protect them from frost bites. Not only in countries with extreme climate but also in normal and moderate winter countries, people still prefer wearing fur because it is very much in fashion these days.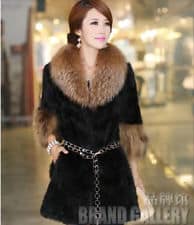 These products provide a soft and comforting sensation. The furry neck warmers are very close to the neck and prevent the chills felt on the chest. For me the love of winters is all about cuddling and snuggling while getting the required warmth. Fur is also used to make cuddly and furry stuffed toys. No child resists on the very soft and adorable stuffed toys. These small furry things give you a relaxing feeling. I will give my own example here, since my childhood I have had this strong love for my furry stuffed toys that I can never ever think of living without them. Still today I sleep with my extra large cuddly and furry teddy bear and if I go some where I always take it along. If due to some reason I can not take it then sleeping becomes a big problem for me.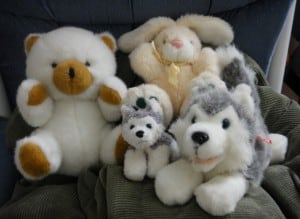 This is how people get attached to things made of fur because it is very comforting. Moreover, in winters the prefect gift someone can give is something made out of fur. A gift which is weather specific is very special and appreciated because it gives comfort and happiness at the same time. Furry accessories or soft and furry stuff toys or pet animals will definitely give you a tight hug from that someone special in return. Try for yourself and do let me know in the comments section below if you have ever experienced something special or you made someone feel special like this.
Written by: Moomal Hassan.