Yesterday a news came out that Meera Jee is stepping into politics and she will contest elections against none other than Chairman PTI Imran Khan. But Meera is furious with the media as she slammed all these rumours. Meera took to twitter and this is what she said: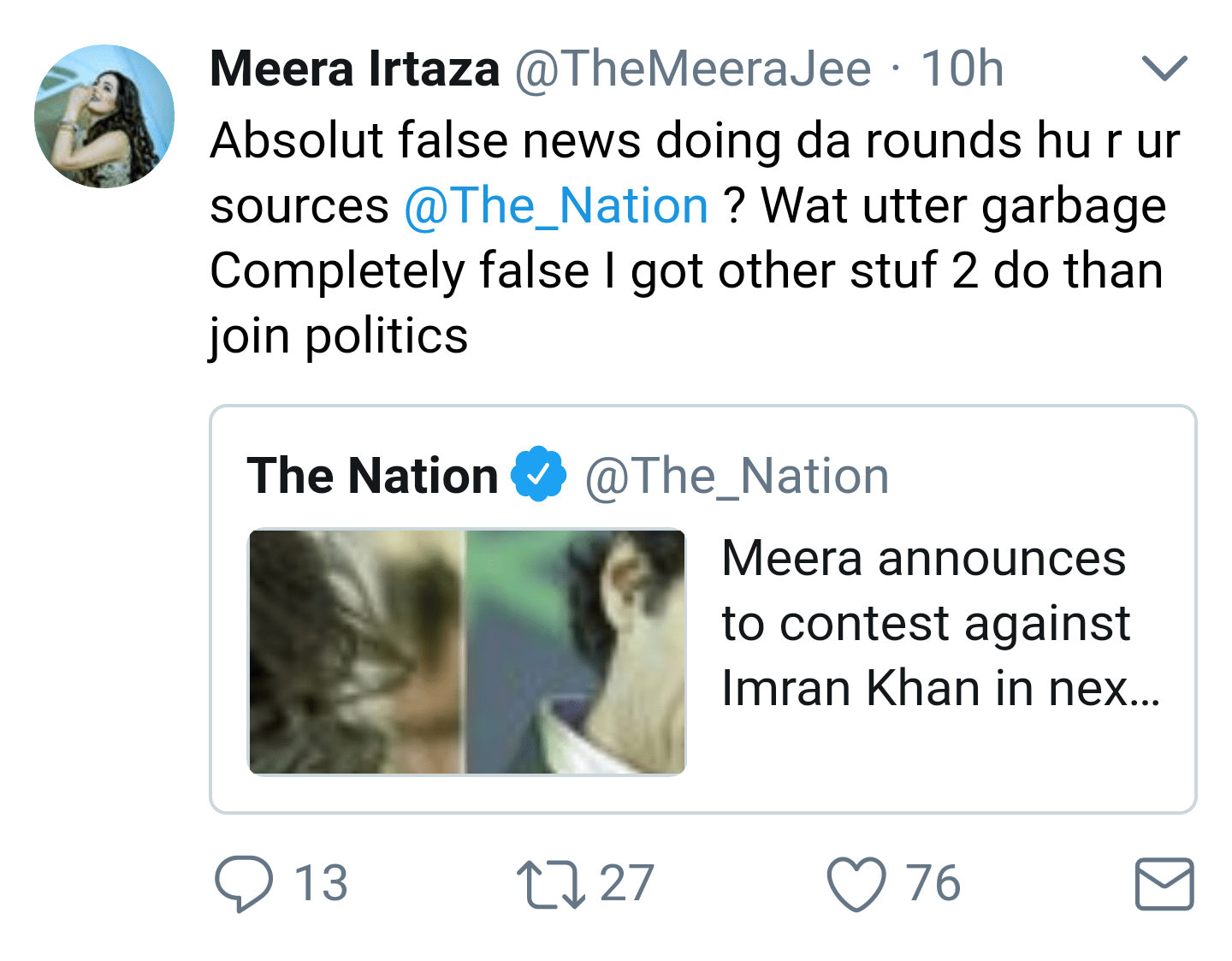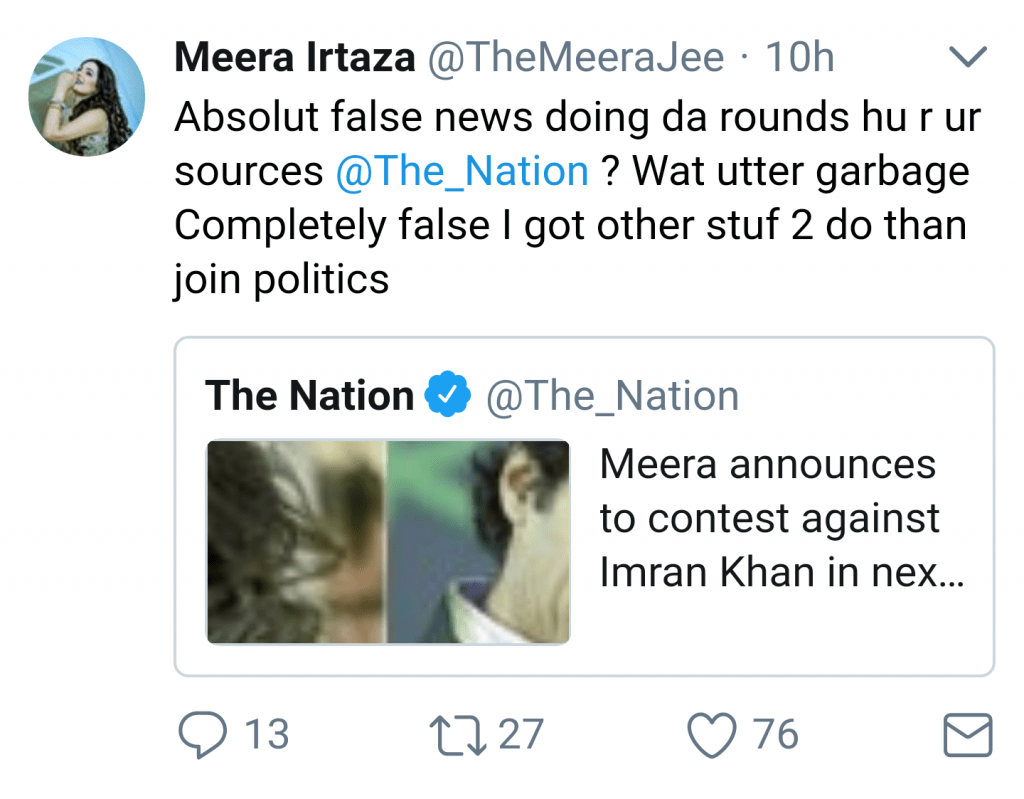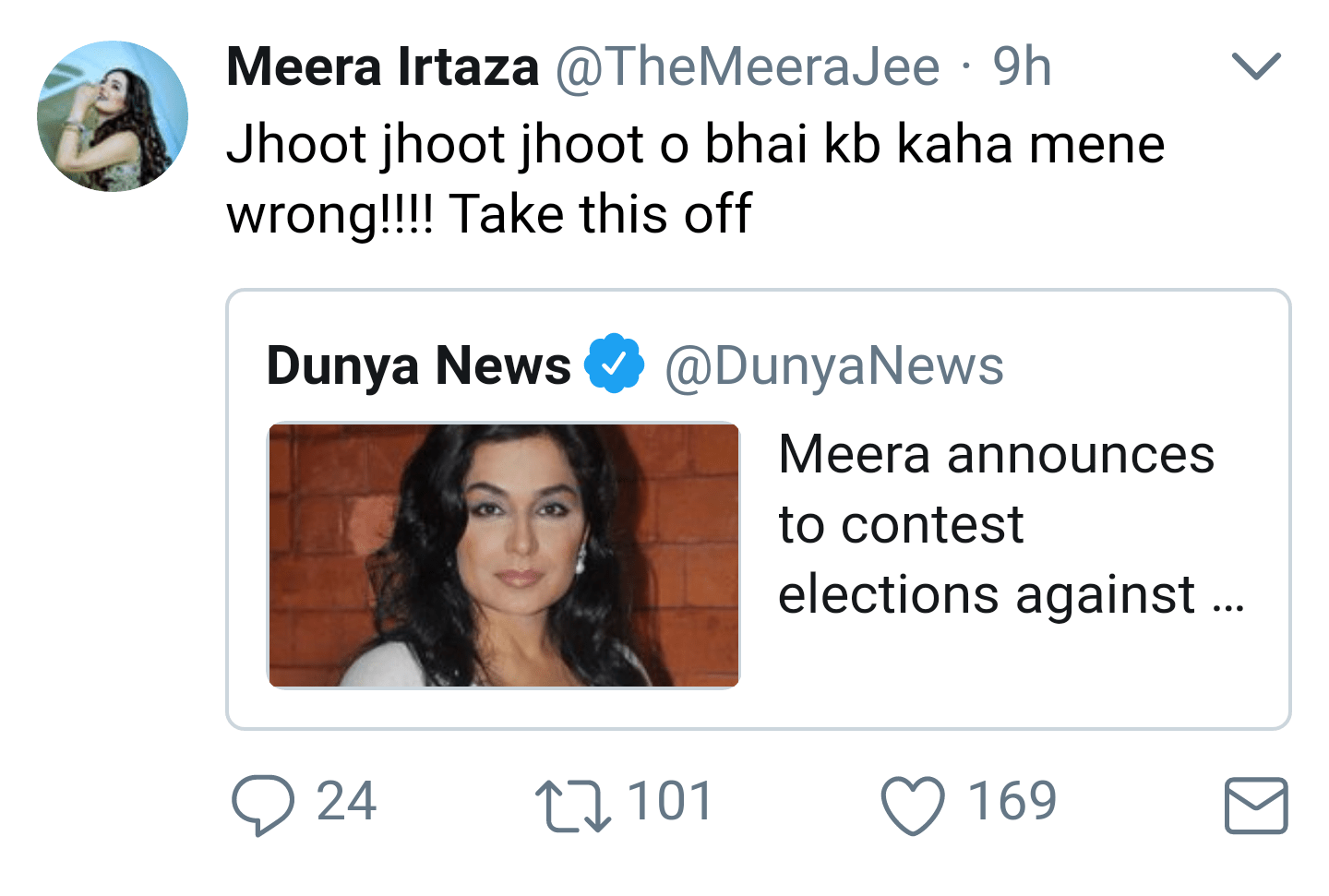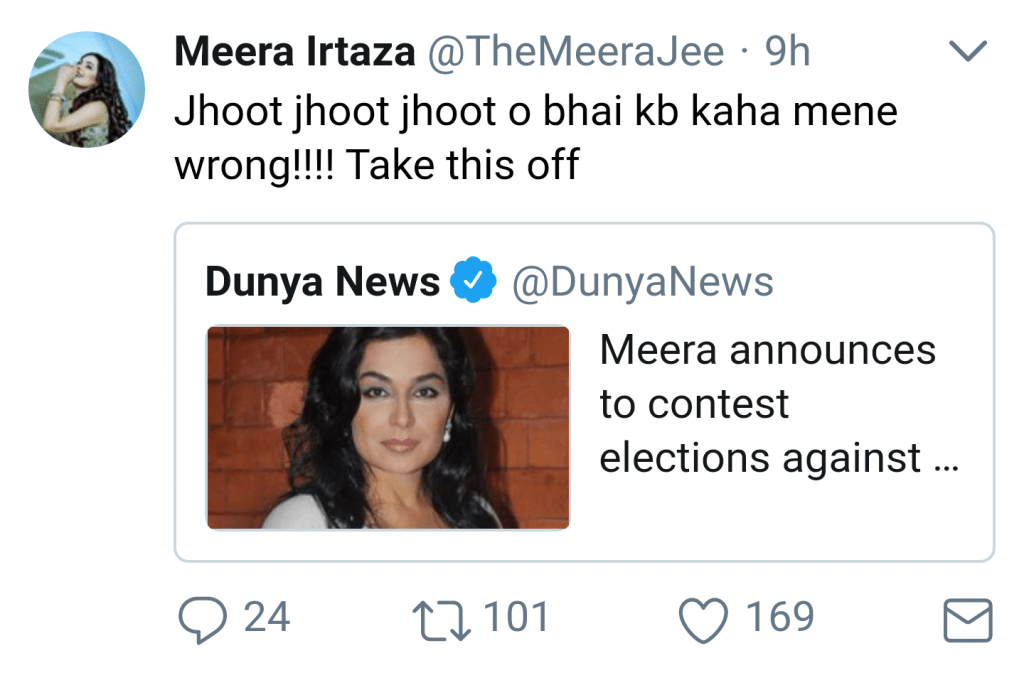 She bashed the media agencies who reported the news: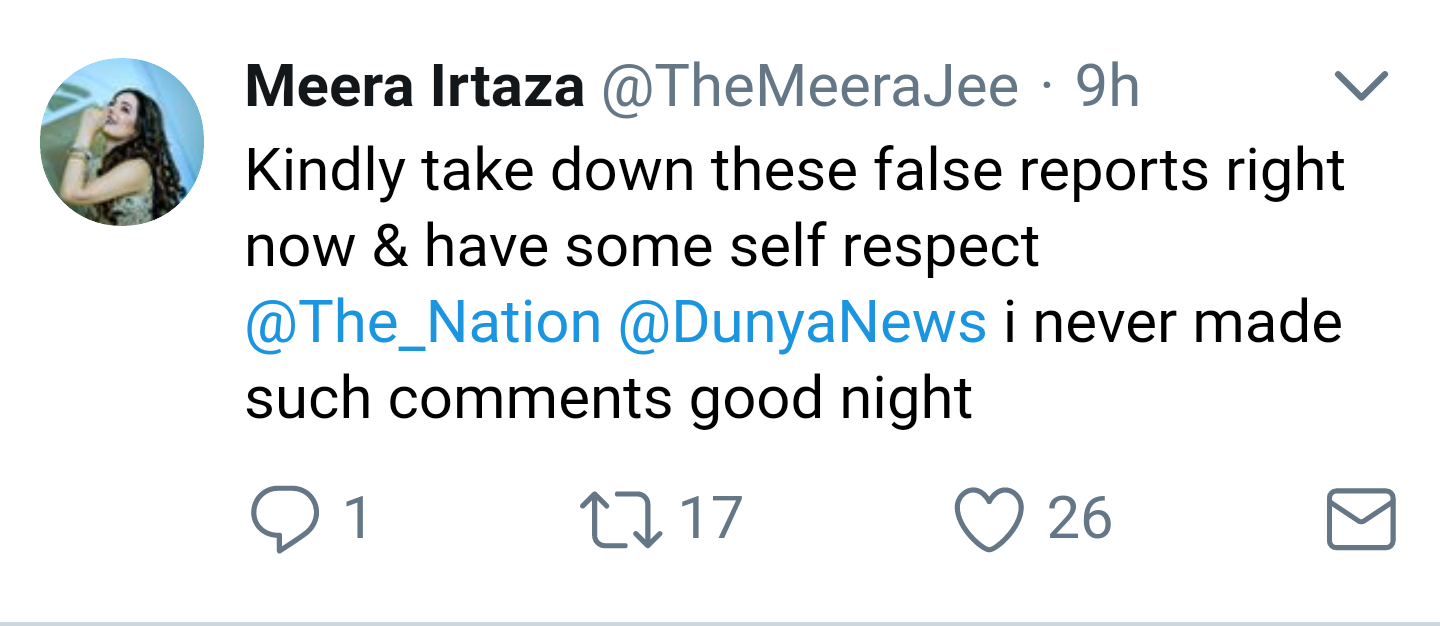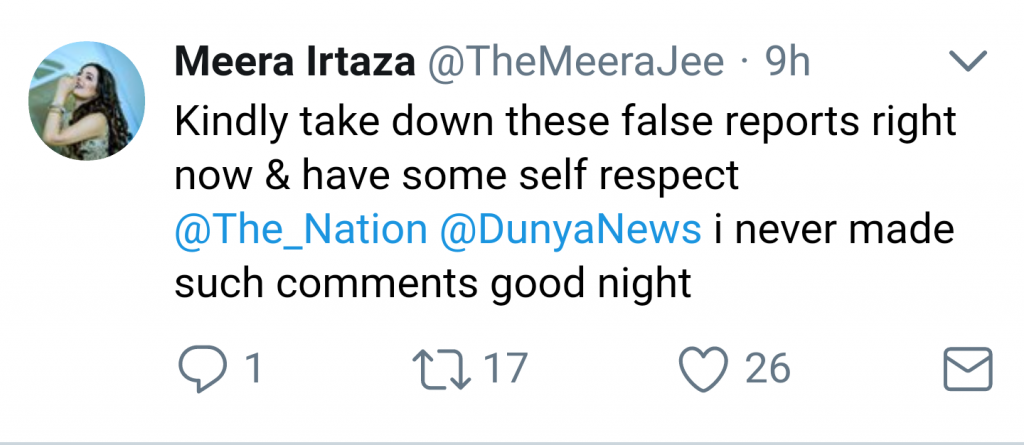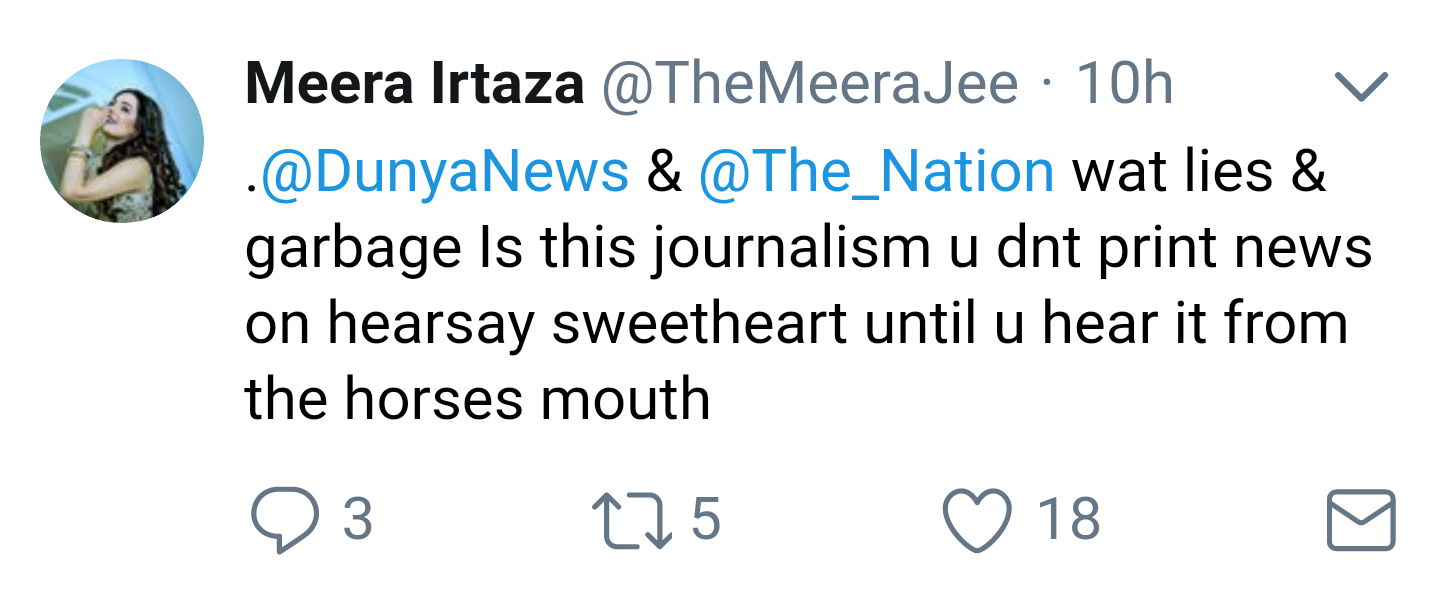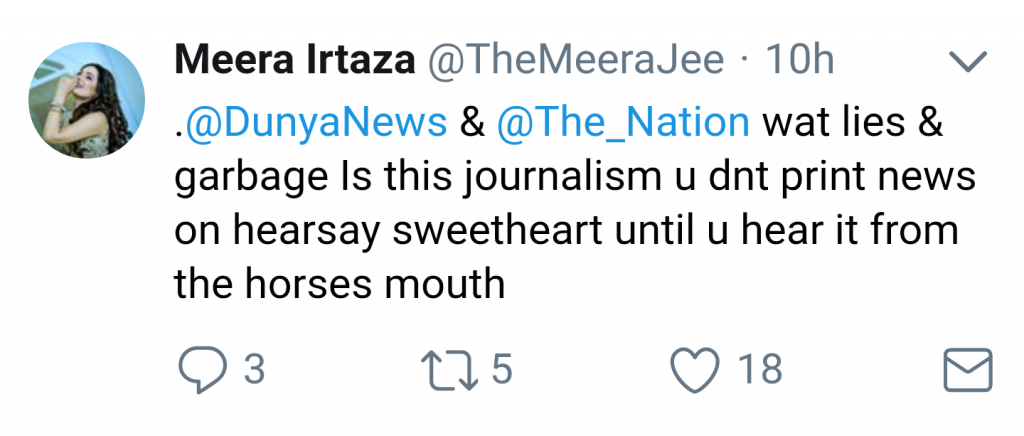 And even Jang has to use Meera Jee to sell their copies: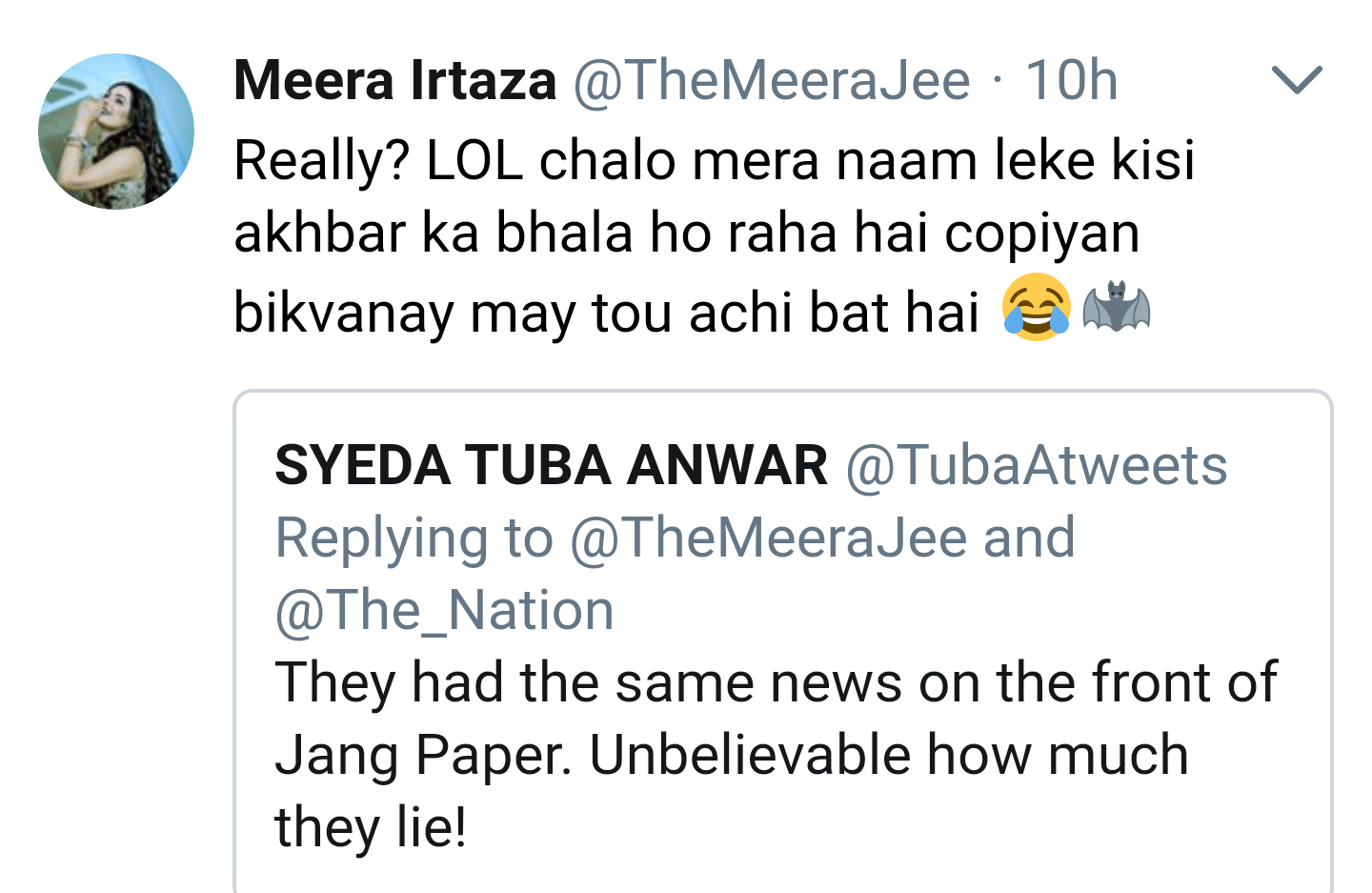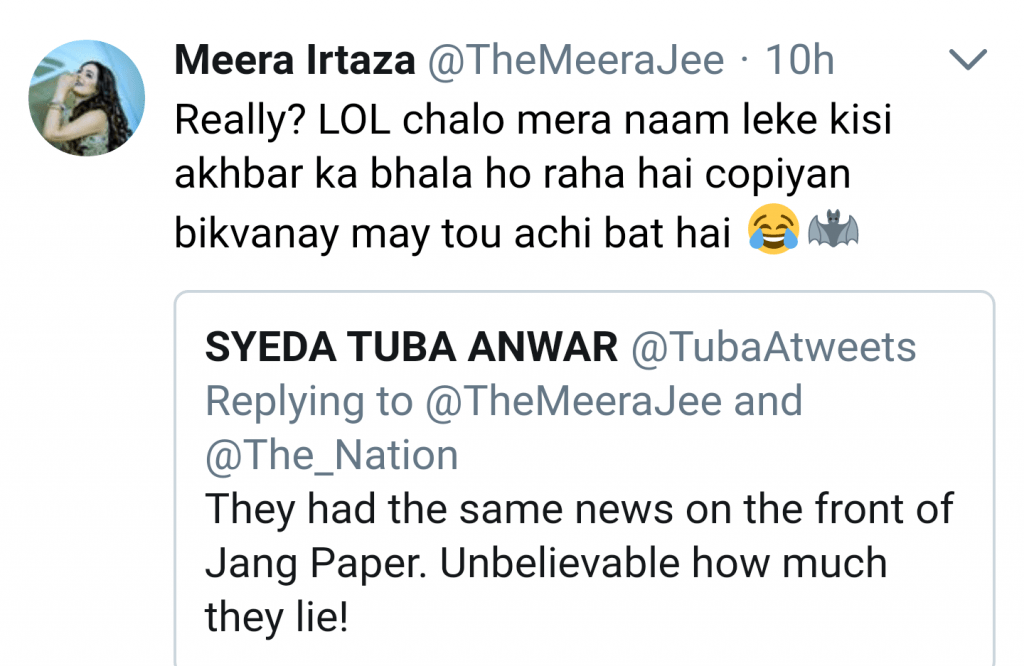 Sorry to disappoint you guys but no Meera vs IK for 2018.