After all the Meesha-Ali drama, the most unsettling news that came out was Meesha's permanent shift of the base to Canada. Meesha has finally cleared the air. She came out for the women on wheels initiative and posted about it on her Twitter account. She took a hilarious take on the news about her moving to Canada. She also posted her pictures during the rally. Here is her tweet: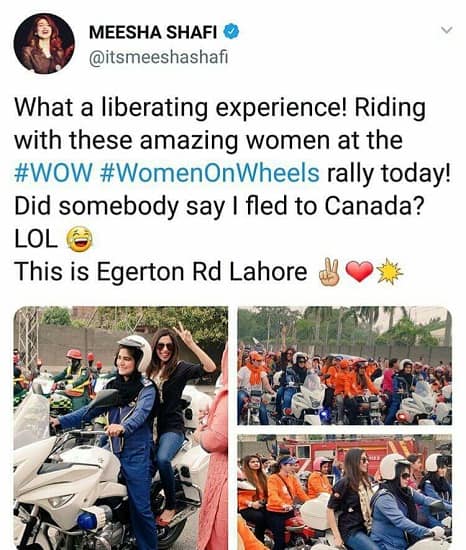 Meanwhile, Meesha's counsel has rejected Ali's notice and has asked for an apology from him instead on his behaviour towards women.
Looks like the legal battle will go on. Let's hope the innocent party comes out with no damage to their side!