What in the world have I just watched? Was this for real? Man I feel betrayed! These were the statements that slipped out of my tongue, as I exchanged fretful glances with my little sister next instant, the torture of 'Mehrunissa V lub you' ended!
Now that I have stated my sentiments regarding the trailer, even though I was procrastinating to write on this very subject or to be more exact, tried very hard to nullify these feelings and move on with my work as always yet I decided to write on it at least so that, next time the makers would consider these thoughts . Hence, let's get into the facts which made me write this article.
The film which promised to be filled with social messages had its trailer released a week or two back, considering the fact that one should always be a supporter of Pakistani products in the name of being a Pakistani, and at least wait for the film to be released yet, I rolled my eyes in dismay and repeated the same question I have been repeating in my head since our beloved film industry revolutionized, along with a raised eyebrow, the cursed moment I came across the trailer of this so called 'Pakistani film.' i.e. WHY ARE THEY INSPIRED SO MUCH BY BOLLYWOOD??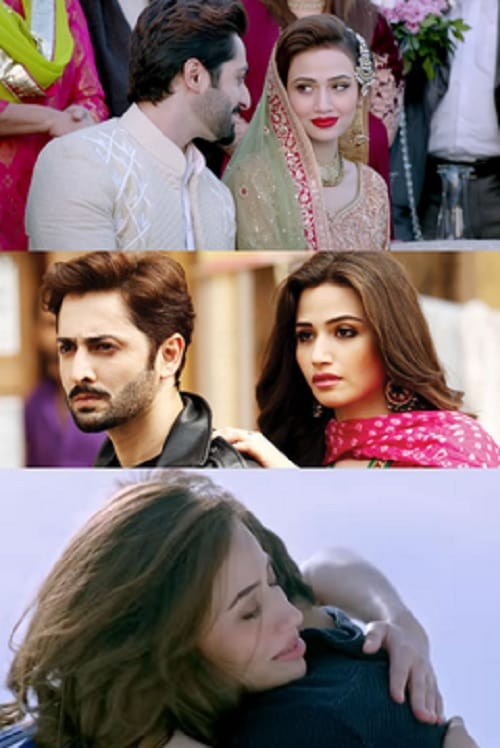 Honestly, I'm not against Bollywood, however, it's quite mandatory now to realize the line that separates us with it, and that it's high time now to accept these truths. Heroine clad up in gaudy Saree, that, too with those cheap one liner in the background, and, then to worsen the situations those dance moves along with that trashy romance, gives the impression of nothing but bollywood which for all the right reason is a bit spooky to say the least. Our ideology, thoughts and the way we perceive everything is quite different from them! Indians and we can never be same merely for the limitations prescribed to us by the religion we follow. Had we been same, this separation wouldn't even have taken place in the first place. And now that we have separated through the long and hard struggles of our forefathers it's quite pertinent now to at least be respectable of the choices those people made years ago, by being true to our roots while creating movies for the big screen.
Over crowded with cheapness written all over it, the film doesn't seem to have any purpose at all, and since they have been promoting it to be a romantic comedy I so wish the writer now takes a few classes from Mustafa Afridi, (although I have always been against comparing the writers with one other, but, they so pushed the wrong buttons and brought me to the limits where I actually had to!) to give their viewers decent humor filled films.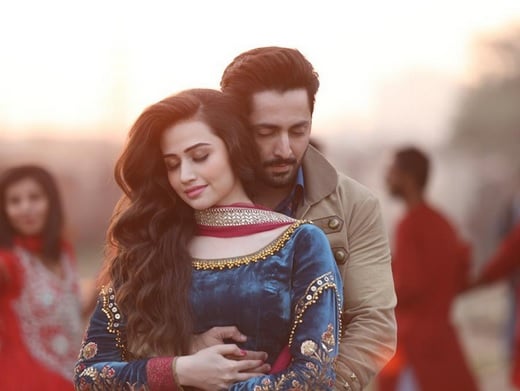 I've not been able to grasp the thoughts process they have whilst working on these films, as if, this is something they would want to spend their bucks earned by burning their midnight oils, had they been in our shoes, their taste quite seem questionable! When watching the trailer of any film, it's either the acting, dialogues or the story that entice, rest is all secondary. However, this time around everything in it seemed cheap, I, repeat 'CHEAP!' And the fact that I supposedly don't live in an oblivion and absolutely am aware of the requirement of some entertainment to entice the viewer, still it doesn't give them any right to come up with films that promote ' kissing' or 'trying to kiss' or being physical as something very normal on the big screens in the territories of Islamic republic of Pakistan or does it? And if it does then I wonder where are we actually heading towards in the name of liberalism or modernism!
Nevertheless, I do understand that they put in quite a lot of efforts (as they claim) to bring with them some entertainment for us, but what for? For promoting vulgarity? For making the heroine who seemingly belong to a respectable family dance in the snow all clad up in saree as shiver moves down her spine? And if all these were your motives Congratulations! You achieved them!
I so hope the next time they come up with anything new, they consider these facts and bother to ameliorate such shortcomings, as I know for a fact that we Pakistani as a nation (although equipped with alot of negativity) always stand up for the right and are enough respectable to appreciate our girls not throwing off their clothes in the name of 'art!' and trust my words when I write this, you guys would gain more respect if you'd stick with limitations and the norms of society and wouldn't budge changing them!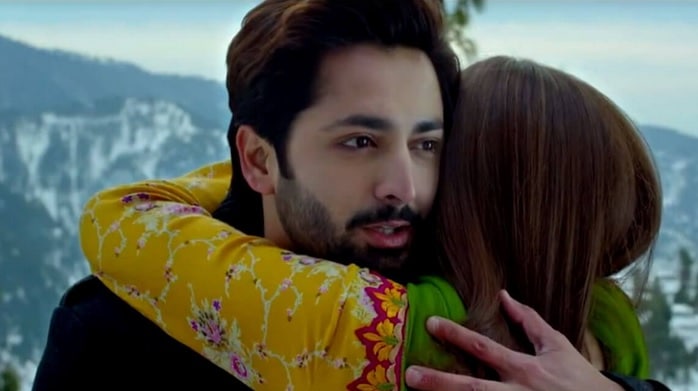 May we get to see films based on our culture!.
P.s we need to understand there resides a thin line in between being modern and vulgar, and once it's shattered things automatically starts to crumple and that every nation has some sort of precedents set for their people that separates them with other nations of the world. We belonging to the Islamic State, have some limitations, too, and can't be in our wildest dreams as modern as rest of the world, hence be proud of your culture, and stick to your roots or else the only thing that'd be crushed would be ourselves.
Stay blessed
Mariam Sheikh