Mehwish Hayat is a brilliant Pakistani television and film actor. Mehwish is also considered to be the undisputed queen of Pakistani cinema. She has given many block buster movies to Pakistani cinema till date. Now a days Mehwish is not coming in any project. She will soon be coming in London Nahi Jaunga.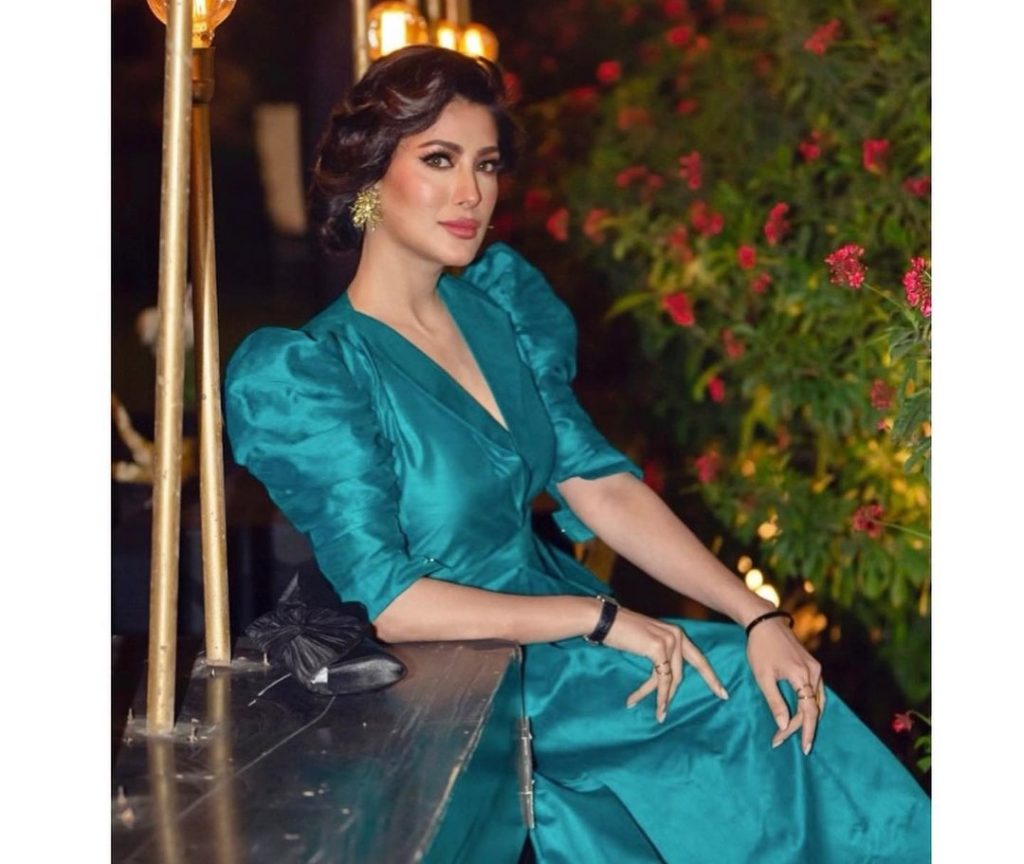 Lately, the actress called out fans on crossing their limits while interacting with actors, the actress, today, attended an event where she was supposed to be photographed with fans. Fans were standing quite close to her and while being snapped, a fan put his arm around the back of the actress. The moment he put his arm on her back, another friend of Mehwish held that fan's hand and pushed it away from her back.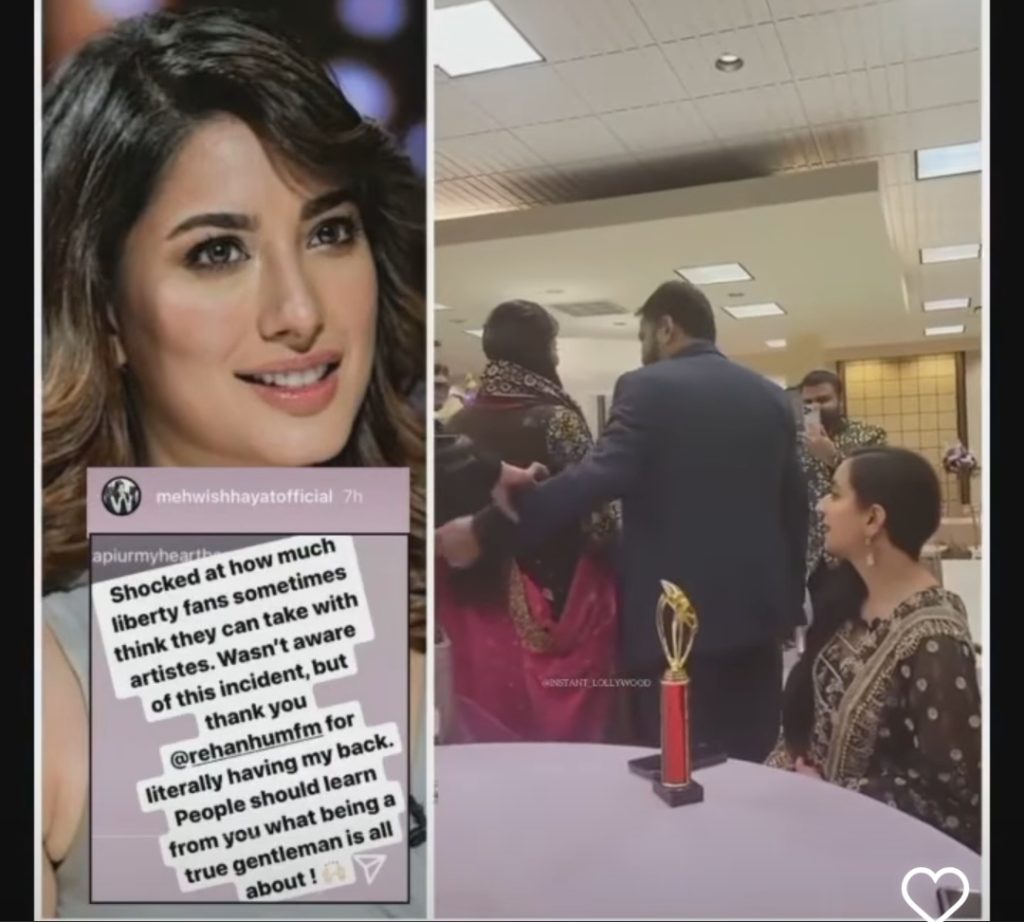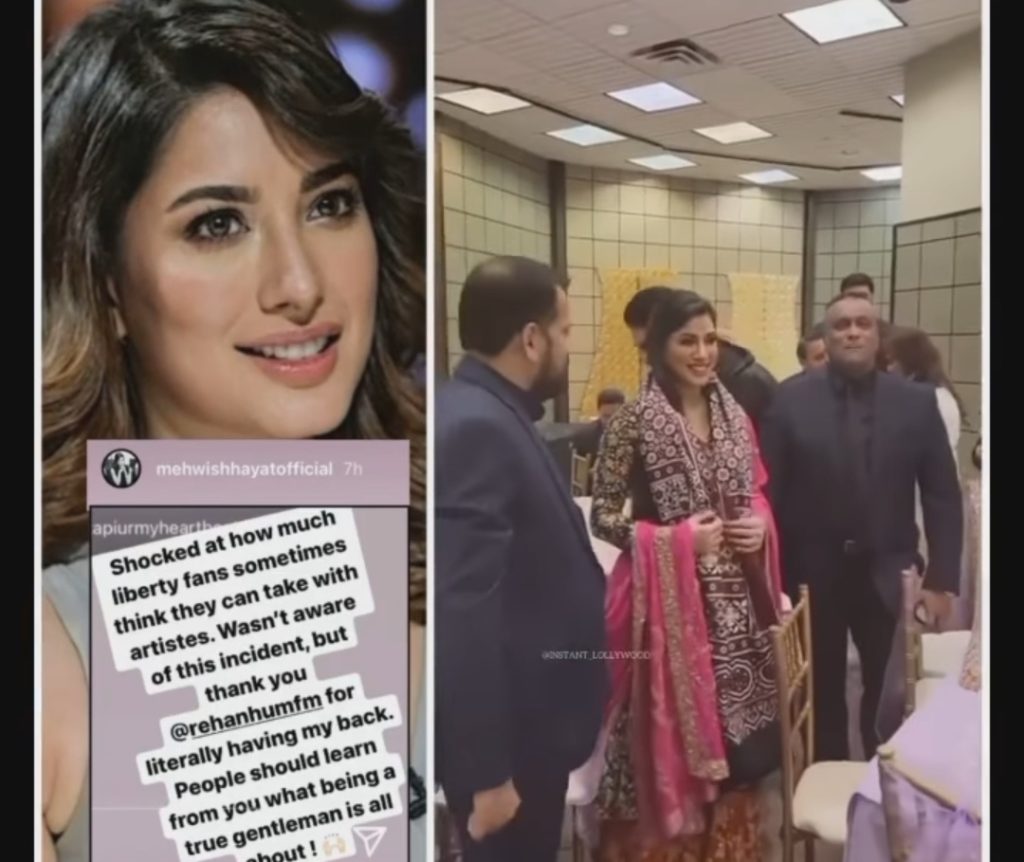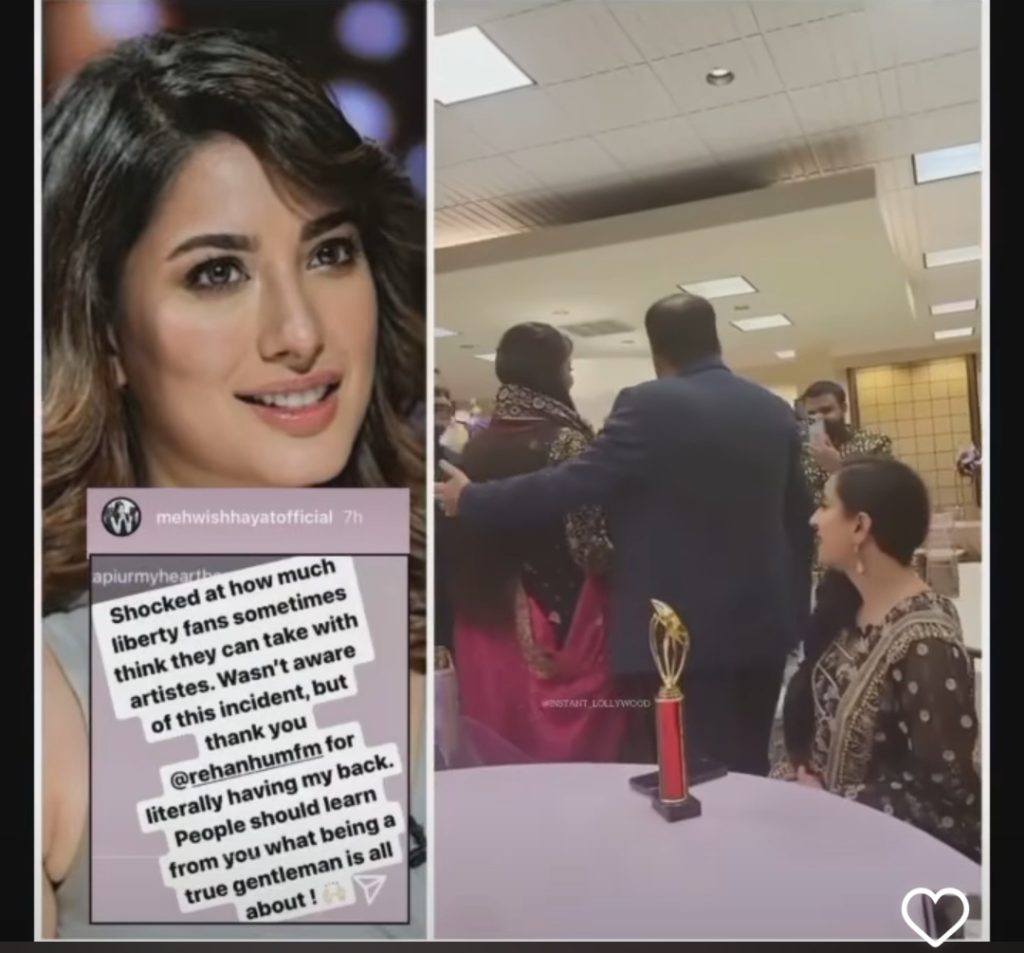 Mehwish, after knowing it, called out fans on taking liberty of artists' stature and status of being a public figure. She said that she didn't know that it was happening at her back. She thanked his friend who supported her and was at her back .
Here is link
Here are fans' comments under Mehwish's post.