Since she has vowed to protect and promote Pakistan's image, actress Mehwish Hayat never fails to speak out about things that matter most, especially when it comes to her country.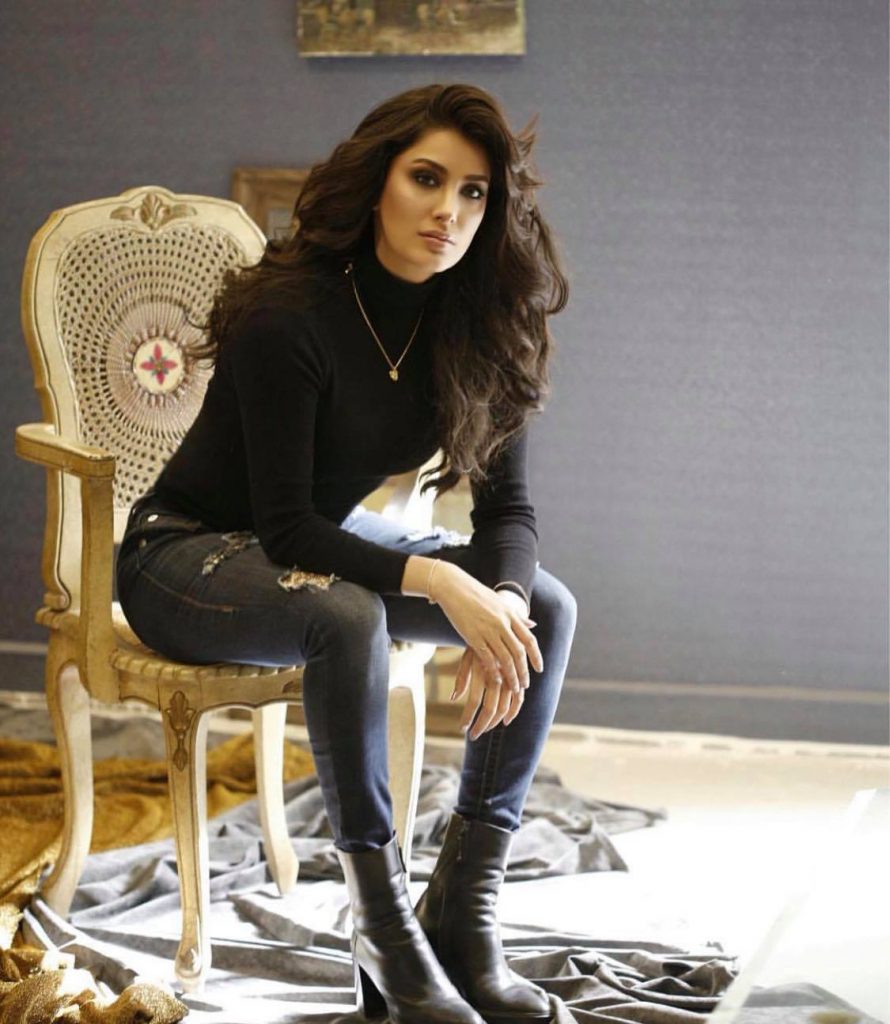 Recently, the Punjab Nahi Jaungi actress schooled Pakistani-Canadian columnist Tarek Fatah for misrepresenting a scene from her film Load Wedding.
Tarek Fatah, is known for his Twitter presence against Pakistan and Islam. The troll recently posted a video on his Twitter in which a woman is seen refusing a polio worker's request to inoculate her child.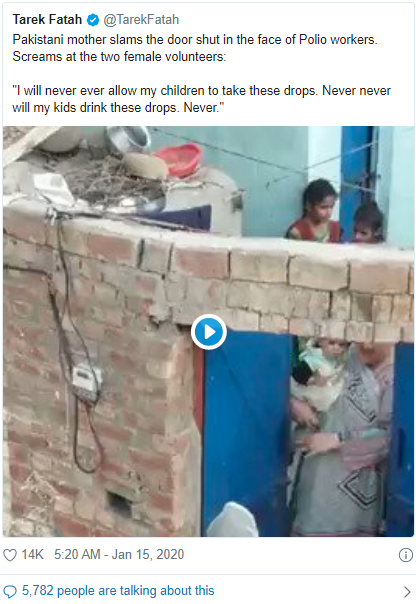 Upon finding the tweet, Mehwish Hayat was quick enough to point out and school Fatah for the blunder he had caused.
"Thank u for giving ur 2 cents on this but pls first verify the source b4 posting next time. It's a scene frm my movie"loadwedding",the polio worker is me & that woman an actress.Through the film we were raising awareness of the issue.Glad 2 see our performances were so convincing," wrote Mehwish on her Twitter.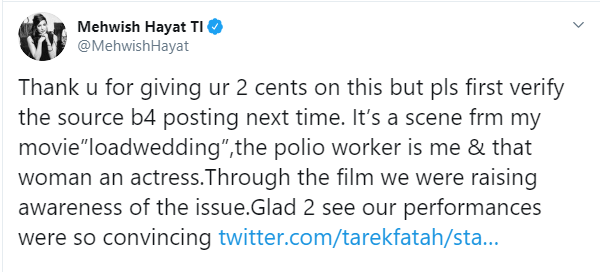 Although it turned out to be a rather embarrassing moment for Fatah, he didn't acknowledge his error nor Mehwish's correction. But what is interesting is the fact that the tweet was deleted around midday.
Good going Mehwish, keep calling out these trolls and embarrassing them for trying to tarnish Pakistan's image. Hats off to you and your efforts.