Mehwish Hayat on twitter has tweeted about Shahrukh khan 's upcoming  Netflix production whose trailer has just got posted on Netflix. Mehwish Hayat while sharing his post tweeted that it indicates what I said was true they are up with another story about Pakistanis and Pakistan as terrorists and Indians as soldiers and heroes, she said that everytime they come up with this dirty meligning propaganda and people actually don't believe that they have destroyed whole image of what we really are this is the proof to the world that see this trailer which was depicting complete picture of terrorist activities linked to Pakistan.
She tweeted that " This just vindicates what I have been saying for so long. Another week & yet another anti-Pakistan project. Now can we wake up, smell the coffee & see Bollywood's agenda for what it is?@iamsrk Be patriotic, nobody is stopping you – just don't do it at the expense of vilifying us."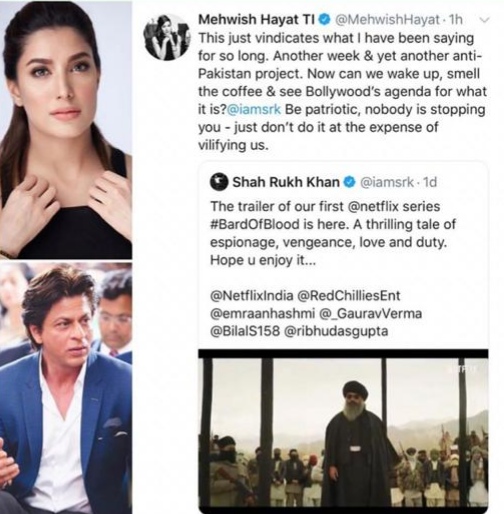 She said to Shahrukh khan you have all the rights to be patriotic and loyal but don't do it at the cost of vilifying us, it is great that Mehwish has taken up this responsibility of diverting attention of the world on this hateful nature of Indian celebrities because she is noticeable, her voice is strong and heard loud and clear. One example of her loud and clear voice was, being heard in Oslo, Norway where she was awarded their national award and soon after that she was called by multiple international channels and was asked about brutalities of Indians on Kashmir.
We love her for that, may her voice be stronger and louder.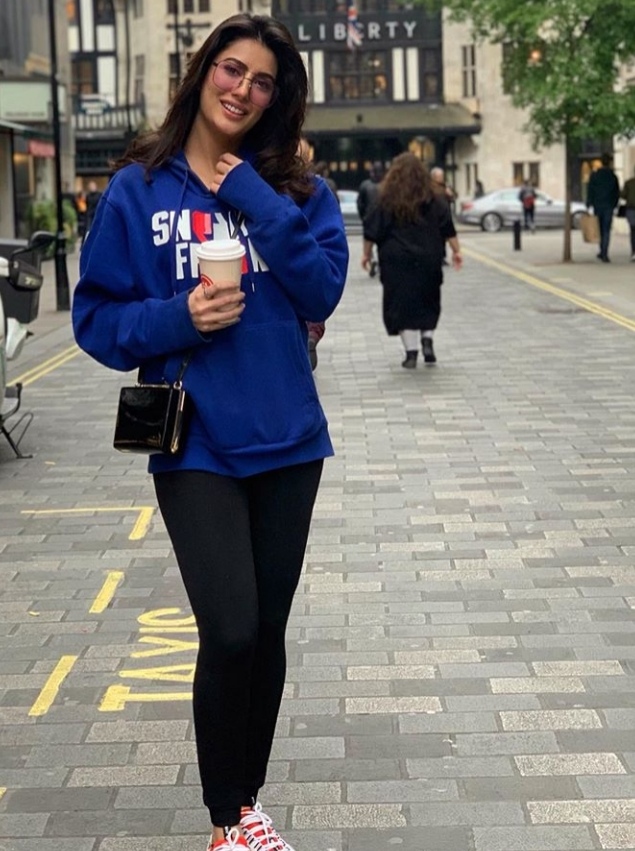 On the other hand there is no Indian on Shahrukh's post as pakistani warriors has taken over comments section with Indian terrorist Yadav's pictures.