Memorable Family Pictures Of Amjad Sabri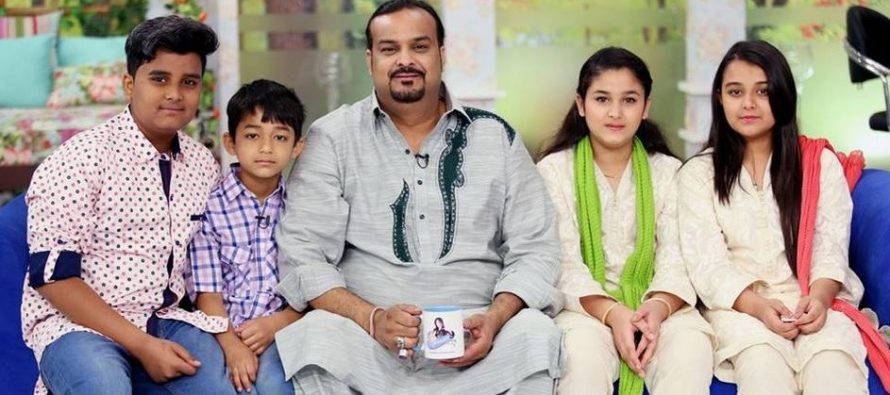 Amjad Sabri's loss is being mourned by everyone who loved him all around the globe. His fan following and the love people felt for him was evident from the number of people who came out in this scorching heat even when they were fasting to bid farewell to him. All the news channels reported that people were crying and wailing because they could not bear to say goodbye to him. Everyone has to die one day but what makes Amjad Sabri's demise more saddening is the way he was killed. He was someone who always spread love but in the end he was killed by people who only know how to hate.
Here are some memorable pictures of Amjad Sabri with his children and wife on Sanam Baloch's show. His mother, brother, sisters can also be seen in the pictures. He has left behind 5 children, 3 sons and 2 daughters.
---