Memorable Moments From PSL Final – Pictures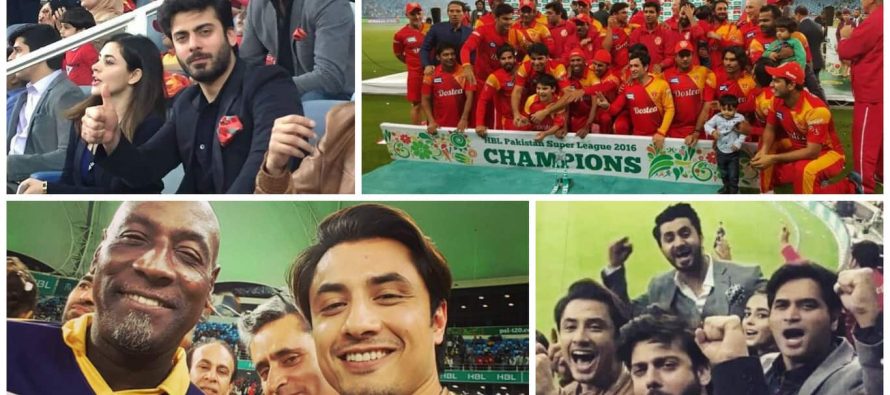 Pakistan Super League matches were enjoyed by everyone involved. The kind of emotional responses we got to see from the players and their supporters brought many people who stopped taking interest in the game of cricket back to watching these matches. The competition between the teams was fierce but in the end only one team would have won the final match and that team turned out to be Islamabad United. The celebrities who were supporting the team were very excited all through the match. The people who are from Islamabad are proud that their team won. Many other people who are not from Islamabad supported this team because of the way they played and also because the team had some of their favorite players. The final match was exciting and the enthusiasm of the supporters added more charm to it.
Here are some memorable pictures from the final match.
---