Ever since Sanam Jung has joined her Morning Show after her wedding, she keeps on sharing different experiences of her early married life. Just like any other person who just got married Sanam Jung loves talking about her husband and in laws. She has said many times that she does not know how to cook but that is not a problem because her husband and in laws are not the kind of people who would expect her to be a "sughar bahu".
Talking about lunch and dinner time after her marriage Sanam Jung said,
"Many people are scared of father in laws but my father in law is really cool. There is no formality at all. I ate whatever I wanted to on the table and filled my plate as many times as I wanted and no one had a problem with it."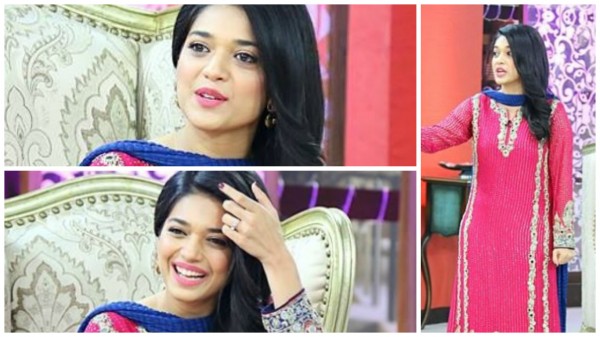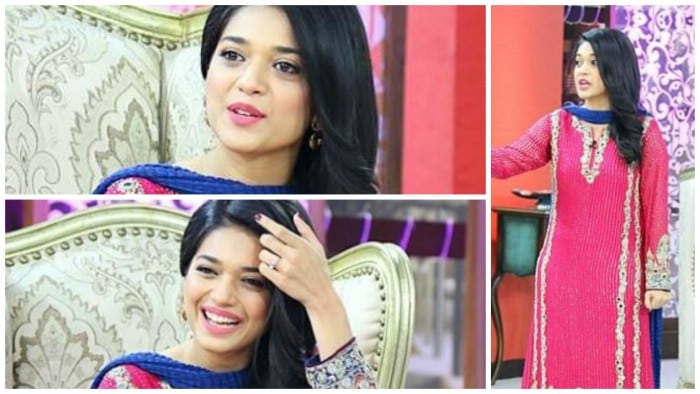 Sanam also said that there have been a lot of embarrassing moments on the table but her mother in law just laughs them away. She also said,
"My in laws don't expect me to do any work. If I try to be a good bahu by bringing plates or passing on things, they keep on telling me to sit down and take it easy."
Watch the video clip here.
http://www.dailymotion.com/video/x3tml8f_sanam-shared-what-stupid-things-she-did-first-morning-of-marriage_shortfilms#tab_embed