City of Lights, Karachi, is also known as city of opportunities whenever we talk about showbiz. Headquarters of most popular TV channels like Hum TV,Ary Digital,Samaa Tv etc lies in Karachi due to which most of famous showbiz personalities prefer living in Karachi so that they can manage their personal and professional life efficiently.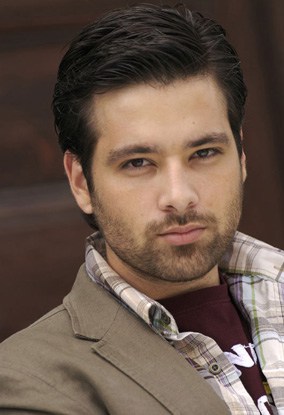 With equal opportunities, crime rate of Karachi is also increasing every passing day thus increasing risk to people's life. Kidnapping, target killing and thugs found everywhere are issues that are not new for city like Karachi. Unluckily, our media personalities are also not safe while living in Karachi.
Rumors were spread that Mikaal Zulfiqar is the man who is now approached by Karachi underworld Mafia and he is getting continuous calls for extortion (illegal tax) and death threats. And it has been now confirmed that Mikaal received Bhatta parchi (illegal tax note) from Mafia for so long and the amount they ask to pay was in Billions.
Consequently, Mikaal has left Karachi and now has been relocated to Islamabad so that he will live in peace here. For his shootings, he requested all the producers that under these circumstances, he cant complete his projects while living in Karachi so all recordings are to be done in Islamabad.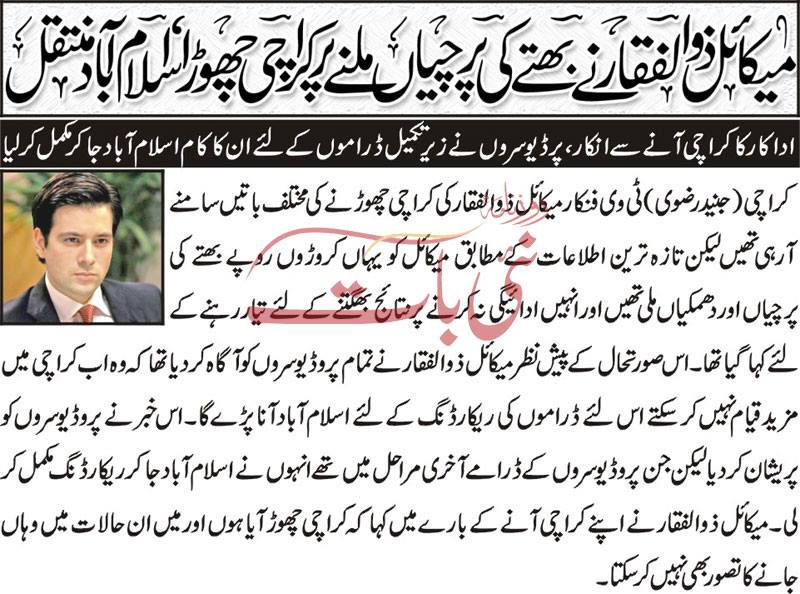 In recent past, it was also rumored that Sajal Ali received extortion notes too. Seems that they are targeting highly paid artists of showbiz only.We pray that not only our showbiz personalities, but also every single individual stay safe in our country.
Raise your voice for such incidents happening these days.
Stay Blessed,
Rabia Basharat.