Under the slogan of 'Aman ki Asha' and out of the goodwill found within the two neighboring entertainment industries, Indian producer Mahesh Bhatt is all set to present a play 'Milne Do', which is supposed to be a collaborative effort of theatre actors of the two countries.
The play basically highlights the story of two lovers who belong to two different cultures and for the persisting hatred in-between their countries, their lives take a new turn altogether.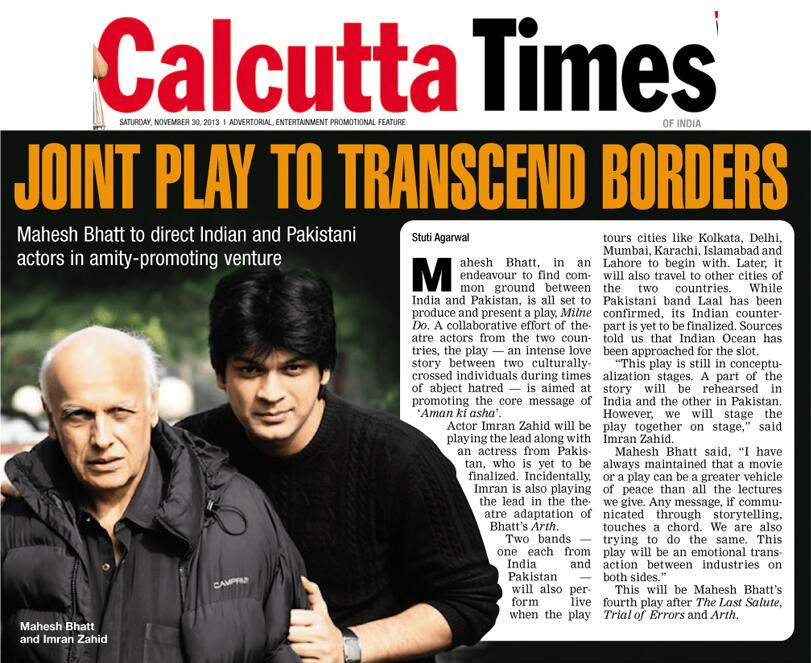 As per the latest reveals, Imran Zahid from India will be playing the lead role; however, an actress from Pakistan is yet not finalized. Moreover, there would be two bands, each from Pakistan and India which will perform live when the play will tours cities including Kolkata, Delhi, Mumbai, Karachi, Islamabad and Lahore initially. From Pakistan, it is the band 'Laal' which has been confirmed.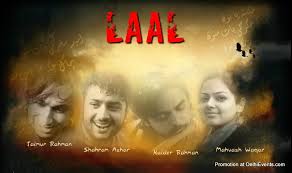 The producer, while explaining his motives regarding the play, said:
 "I have always maintained that a movie or a play can be a greater vehicle of peace than all the lectures we give. Any message, if communicated through storytelling, touches a chord. We are also trying to do the same. This play will be an emotional transaction between industries on both sides."
It is yet difficult to reveal more about the project as the play is still in conceptualization stages. A part of the story will be rehearsed in India and the other in Pakistan after which the play will be rehearsed together before actually presenting live in front of the audience.
Just after the renaissance of Pakistan's film industry, it is easy to predict the future of Pakistan's theatre industry with the examples like Sawa 14 August, Dhaani and now, Milne Do.
We wish the team all the very best for this project,
Wishes
Nida Zaidi