Mohsin Abbas Haider is a house of talent. Be it singing, acting, hosting or writing, you name it and he can do it. The powerhouse of talent has been very open with his fans with all the emotions he had gone through. He is one of the stars who openly talked about depression too. Mohsin and his wife Fatima have been through some trying times but the good news is here as the couple has been blessed with a baby boy.
Mohsin Abbas announced the good news on social media and the fans have been rejoicing for him on the new arrival. He has named the baby Haider Abbas Mohsin which is a cute twist on his own. Here is the announcement by Mohsin: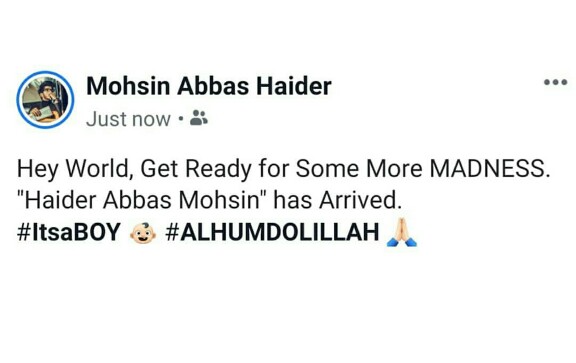 Congratulations to Mohsin and Fatima on their new arrival. May little Haider have all the blessings, health and love!