Momal's Sheikh's father and famous Pakistani film star Javed Sheikh started his career in Bollywood many years back and he continuously keeps on working in Bollywood films. Now Momal Sheikh is also going to start her Bollywood film career with the film "Happy Bhaag Jaye Gi" in which Javed Sheikh is also been cast. Talking to Dawn Images Javed Sheikh revealed,
"In the film, I play a Pakistani bureaucrat and am Abhay Deol's father. Momal, on the other hand, is Abhay's fiance, so she plays my daughter-in-law."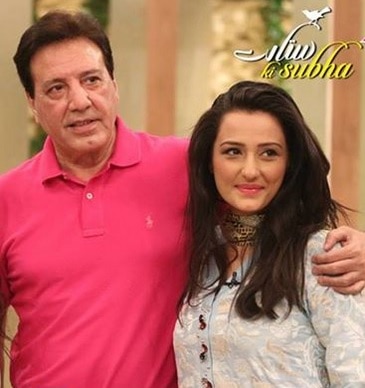 Talking about how she landed in this project Momal said,
"[The director/producer] were looking for an actress for a really long time. Baba [Javed Sheikh] had given them a few names of good actresses, but none of them were able to commit to the project for various reasons. When they came to know about me, they asked Baba, but he suggested that I wasn't ready because I had just had my baby. But they approached me anyway, and the director talked to me about Tanu Weds Manu's success, and I read the script, which I found to be really good."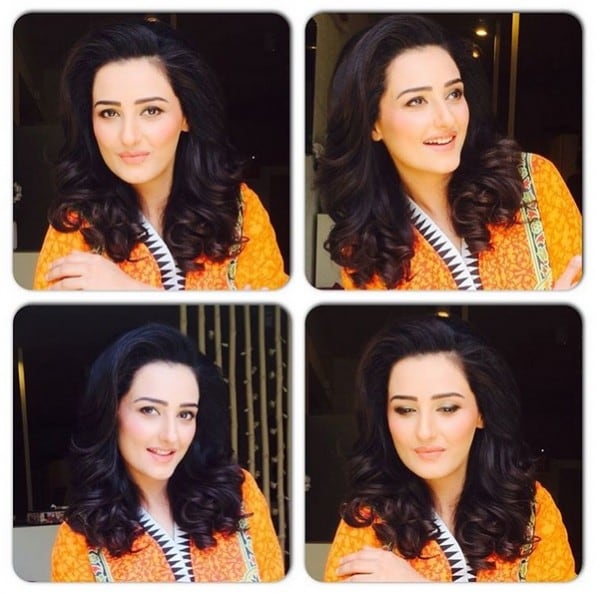 Momal Sheikh is very close to her father Javed Sheikh in real life, they are friends more than father and daughter. The audience would love to see them on screen together.