Now that Veena Malik is back in Pakistan everyone wants to interview her. Different talk show hosts have their own style of interviewing. While Farah did not talk much about Veena's past when she was on the show, the host on Samaa's show brought a lot of Veena's past when he invited Asad Bashir and Veena Malik to his show. He asked if Veena will do the show Big Boss again if she was offered it since she was very proud that she represented Pakistan in the show. She said,
"I won't do it again because there are some things which might have looked very appealing and delightful in the past but you do not think is suitable for you in the present."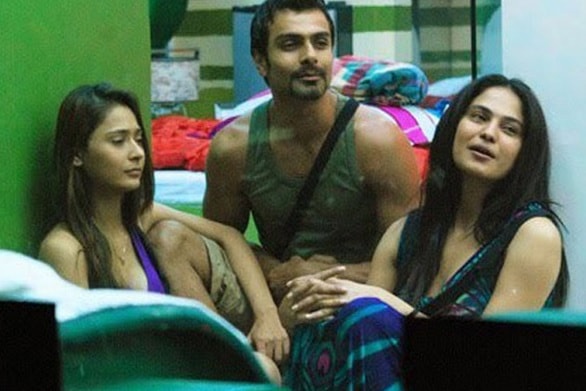 Listening to this reply the host bluntly asked if Veena was ashamed of everything she did in Big Boss. To which she confidently replied,
"No not at all, why should I have not taken that opportunity? Nothing controversial happened, it was just a reality show. The light in which it was showed was wrong, everything was manipulated."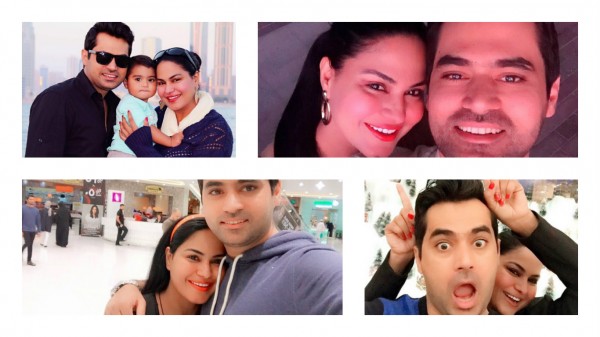 Asad Bashir Khattak jokingly said that he was going to be the next one to participate in the show if one of them was ever going to participate. Asad Bashir kept cool all through the discussion and gave candid replies.
Watch the video clip here>>>http://dramaonline.com/what-happens-when-anchor-asked-veena-malik-about-big-boss/