Momina Mustehsan Shuts Down Twitter Trolls!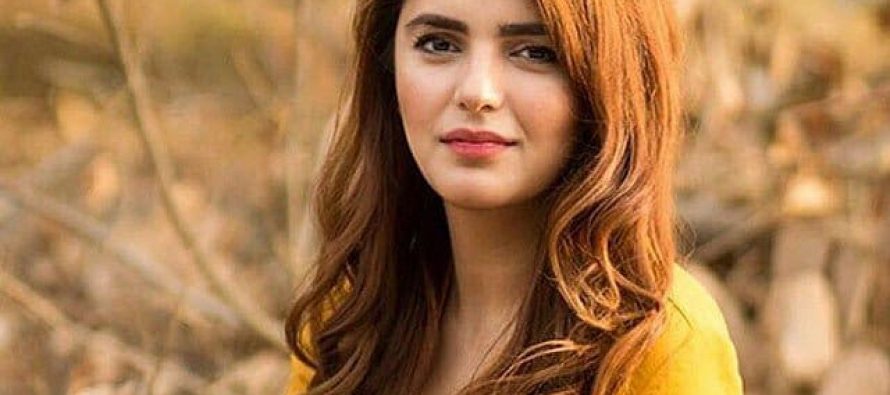 Internet has facilitated us in countless things, among which is providing us a universal platform to voice our opinions. Our Entertainment Industry has benefitted through it by learning what the public is interested into directly from the public, promoting their projects easily to a large population and making someone a celebrity over night too.
Artists can receive feedback on their work directly thanks to social media. They can also spread any message good or bad, that they want to share with their fans, directly without the involvement of any third party.
Momina Mustehsan has used her fame and twitter to voice a lot of her opinions to the world. Recently she was included in an online feature that applauded our famous celebrities who stood up against bullying. The article went viral on social media and of course people jumped in and started taking sides. Momina Mustehsan ended up having a full on debate with a few of her followers :
Not standing up to cyber bullies in the fear of being attacked further will never help you or anyone else. Trolls win if they instill fear https://t.co/RzkOdfrRDw

— Momina Mustehsan (@MominaMustehsan) August 29, 2017
I don't know what you mean by boldness. Empowering women means to give them the rights they deserve, which are equal to those enjoyed by men https://t.co/lXaFgLww3N

— Momina Mustehsan (@MominaMustehsan) August 29, 2017
Rights & morality are two SEPARATE things.Everyone deserves to get their rights.What they do with them is their choice,right/wrong-man/woman https://t.co/a2XjZuL3FV

— Momina Mustehsan (@MominaMustehsan) August 29, 2017
No offense, but separate queues exist not to facilitate women to reduce wait time but mostly to protect them from harassment https://t.co/MClxUjSvil

— Momina Mustehsan (@MominaMustehsan) August 29, 2017
Yes females do need "more tolerance and respect on the road", because general norm: any bad driver is assumed to be female. Fair assumption? https://t.co/q2gmZ7qDzr

— Momina Mustehsan (@MominaMustehsan) August 29, 2017
Does a woman walking on the road deserve to be cat-called? A man can go out alone for a jog. Tell me honestly:can a woman do the same in PK? https://t.co/q2gmZ7qDzr

— Momina Mustehsan (@MominaMustehsan) August 29, 2017
1) Why do those women need your "permission"? Goes to show how much u respect them. They have their own will and identity. You dont own them https://t.co/Cwu7RJxfI6

— Momina Mustehsan (@MominaMustehsan) August 29, 2017
Bhai thora sa Khuda ka khauf kero. Is this what u think of women?U think the women in ur life are morally upright bcuz u keep them in check? https://t.co/xgO9J2Huw7

— Momina Mustehsan (@MominaMustehsan) August 29, 2017
Yehi tou masla hai. Is Islam only for women? What about it teaching men to respect women and lower their gaze? Maybe that would fix a lot? https://t.co/jO6oKQflUb

— Momina Mustehsan (@MominaMustehsan) August 29, 2017
---