As the winter season is at its peak, people are trying to carry out different colors that make them look good and comfortable at the same time. People usually go for dark colors as black, grey, navy and brown. The color that usually people forget is white. White is basically the color of the winters. This monochromatic winter white is very tricky to wear but if you know the perfect trick then it is the perfect color for the winter season. In this article i am going to highlight some tips that will help you to wear a wonderful monochromatic winter white outfit. Usually people do not wear white because of their own consciousness. They get conscious about their looks and their dress getting dirty this is why wearing the color white becomes a problem. It necessary to play around with textures. If you are wearing a full white outfit then try mixing up the texture of your dress. You can pair your white cotton and polyester sweater with a furry textured jacket or you can pair up your white tweed pants with a white silk shirt. This will make your outfit trendy and interesting at the same time. The thing that you need to keep in mind while doing so is that the color must not be different because this will give an odd look. As there are many shades in white so you should always use same shades while playing with the textures otherwise the awe factor will be lost.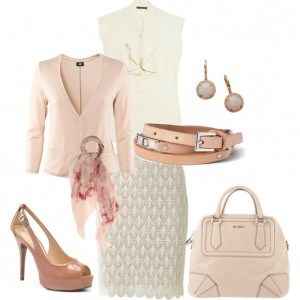 If you are not ready to wear a completely white outfit and if you want to look a bit different then you can try the color blocking technique. Most of you must not be familiar with this technique, so I will tell you what it is. Let us suppose if you want to wear a green monochromatic outfit then you can establish a color palate and find three to four pieces that are all of the color green but the shade of the green is different. You can wear a pair of emerald green pants, mint green shirt and a lime green jacket. The outfit will still be monochromatic but it will have a whole new look. The same is for the winter white dressing. The most commonly used monochromatic outfit is the winter white. It is a versatile color. Any vivid print scarf, jacket or tights can go along with it. A white blouse is a life saver, whenever you have nothing to wear with any of your colorful tights or pants, you can grab a white blouse and make yourself look like a diva. Do make sure that the print on your tights is very simple because white goes along with simpler stuff. Apart from this also pay full attention on your shoes, because when you wear a colorful tight then nude colored shoes work best.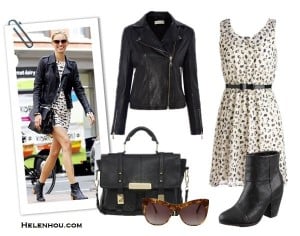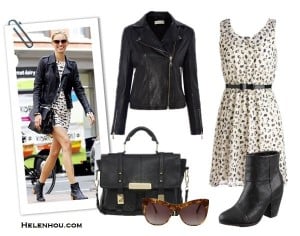 So when you have your monochromatic winter white dressing available and you think that it is boring then try adding up some colorful accessories along with it. Get a statement piece for example a green scarf, a red hat, lots of blue bangles, yellow pumps and much more. Literally any color can be used along with it. A monochromatic winter white outfit is itself very chic, trendy and clean. You can make a style statement by simple trying a bold lip color to go along the clean white look. Moreover grabbing a coat can also be a way to break the boredom. White goes very well with neon colors so you can choose a neon pink, yellow or orange colored coat to go along with your white dress. It will give your look a refreshing pop. Winter white is crisp, clean, and chic. While a pair of white pants are amazing I would not recommend wearing them in the winter time because it can easily get stained. We have a lot of dust in Pakistan that is why white pants are not recommended by me for rough use.  Monochromatic winter white dressing is daring, modern and "cutting-edge". Work your way up to a monochromatic colored outfit  if you can pull it off. Do not be afraid to wear white, they make bleach for a reason! Just be extra careful! Your suggestions are valued and i hope that you will also be in favor of this increasing trend of monochromatic winter white dressing.
Written by: Moomal Hassan.