Sehrish's regretful behavior in the opening scenes of tonight's episode appeared to be very genuine but sadly Sehrish felt no remorse at all in reality. Her actions were meant to save her marriage but they proved to be fatal not just for her and Ehtesham but also for Sania. Sehrish has a lot in common with Ali; they are their own worst enemies. Sehrish's lack of trust in Ehtesham has pushed his tolerance level to the point where he does not feel the need to reassure her of anything at all. Ali has always been shown as an insecure individual who feels like he needs to go out of his way to make his wife feel like a lesser human. He is bent on focusing on the negative, just like Sehrish. Ali wants to punish Sania at all costs even though it was quite apparent in tonight's episode that he is finding it very hard to cope without her. Ali wants his son to love him but he is not willing to understand Roomi's feelings. He thinks that he can make Roomi love him by using force which goes to show that this man knows nothing about winning people's hearts, he is like a spoiled child or a dictator who wants only compliance.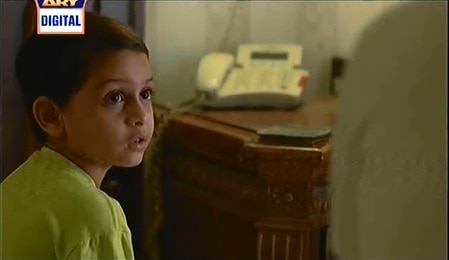 I really liked the way in which Roomi's feelings were projected in tonight's episode, thumbs up yet again for the child actor who is playing this character. The director Yasir Nawaz also deserves due credit for putting in so much effort into making Roomi such an important part of the story. I would have found it impossible to believe if Sania or Roomi would have continued living without each other for more than a couple of days.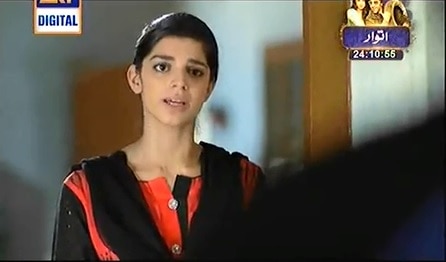 Ehtesham's state of mind was portrayed beautifully in tonight's episode. In fact you can't help but feel every emotion that all the characters in the play are going through because the development in the story has been very convincing and the characters have been etched-out brilliantly.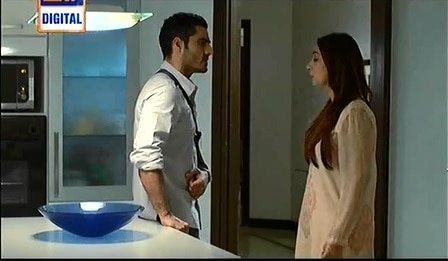 Sehrish can make everything alright by paying a visit to Ali's house so that she can convince him that there was nothing between Sania and Ehtesham but unfortunately she will not do so. Because in order to do so, she needs to be convinced herself that Ehtesham and Sania were nothing more than just colleagues. Maham has conveniently taken a back seat after playing havoc with Sehrish's life. Sehrish is too blinded to see things for what they are. Ehtesham vowing to stand by Sania would only make her more suspicious.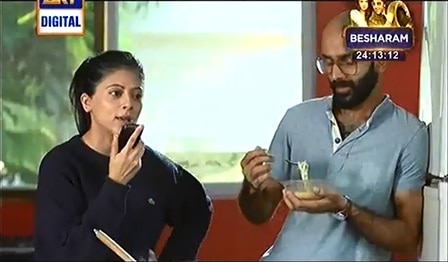 The issues the woman of the house had with sharing servants and the noise Sania was making while arranging things mainly because she had to accommodate someone she did not want in her house were small details that made the situation relatable. Sania obviously won't be able to stay in that house for long.
Overall, this was yet another engrossing episode of Shukk. What makes this serial an absolute delight to watch is that at the end of every episode you have a hard time deciding whose performance stood out more than others. Ayesha Khan is outstanding as insecure/gullible Sehrish, Sanam Saeed has breathed life into Sania's character, you can't help but connect with her character without putting in an ounce of effort, Adeel Hussein has played his part with perfection, well he always does and Jibran Syed plays the disgruntled husband who is very difficult to please superbly. The actors playing the side roles and of course the child playing Roomi leave you speechless every time.
Thank you team Shuk for providing us with wholesome entertainment and for giving me something wonderful to look forward to every weekend.
Fatima Awan