In any drama, as much as the story holds importance for it to click with the audience, brilliant performance by any actor holds equal importance too. Characters are used by the writers to convey the story and the actors, with their performances make or break the drama and those characters that are assigned to them.
In 2018, we came across a lot of such brilliant performances that left an impact on the viewers and helped conveying the story as it deserved to be.
In no particular order, here's the list of The Most Impressive Performances of 2018:
Noman Ijaz (Dar Si Jati Hei Sila)
Noman Ijaz never ceases to impress and surprise the viewers with his amazing talent and limitless versatility. He is one of those very few gifted actors in our industry who can play any role assigned to them with precision. Noman Ijaz played the character of Joi in Dar Si Jati Hei Sila. Joi's character was negative and dark, it was unlike any other character Noman Ijaz has played till date. He breathed life into this character almost effortlessly. His entire get-up and his performance made the viewers hate the character but left them in awe of Noman Ijaz's exceptional acting skills. Through this character, Noman Ijaz proved yet again that versatility knows no bounds.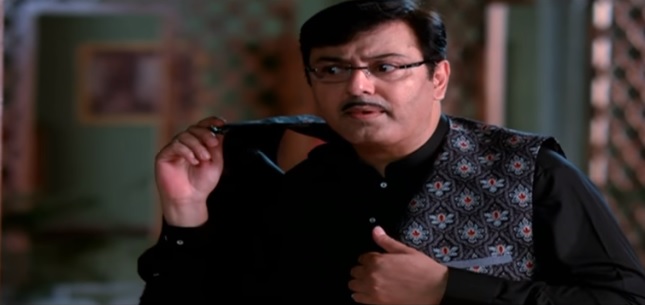 Yumna Zaidi (Dar Si Jati Hei Sila)
Yumna Zaidi's brilliance in acting is recognized and appreciated by all the drama buffs. Although Yumna Zaidi is young and does not have as much experience in this field as many of her counterparts but she understands the art of performing better than many other actors who have been in the industry for a much longer period of time. Yumna Zaidi played the role of Sila in Dar Si Jati Hei Sila. Sila hardly had any dialogues therefore translating her emotions through expressions and body language was not an easy feat. Yumna Zaidi always translated Sila's insecurities, fears, anger, depression and hopes and dreams immaculately on screen. The viewers found themselves rooting for and wanting to know more about her character because of Yumna's superb performance.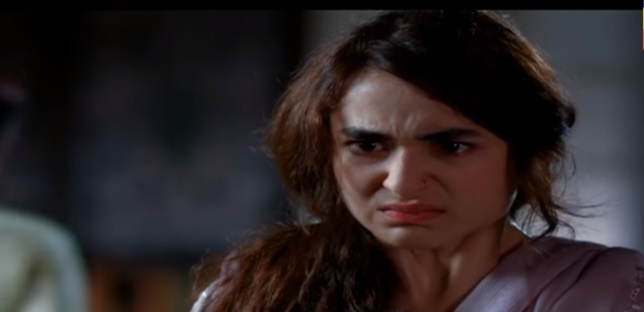 Saman Ansari (Dar Si Jati Hei Sila)
Excelling in translating challenging roles on screen can easily be termed as Saman Ansari's forte. Saman Ansari always transforms herself completely to fit into the characters she chooses to play and that is the main reason why her portrayals are always convincing. Saman Ansari played the role of Sadia in Dar Si Jati Hei Sila – a woman who was abandoned by her husband, ridiculed by her in laws and scorned by her only daughter. Sadia's character was etched-out brilliantly and Saman Ansari translated every shade of this character superbly on screen making it easier for the viewers to understand it.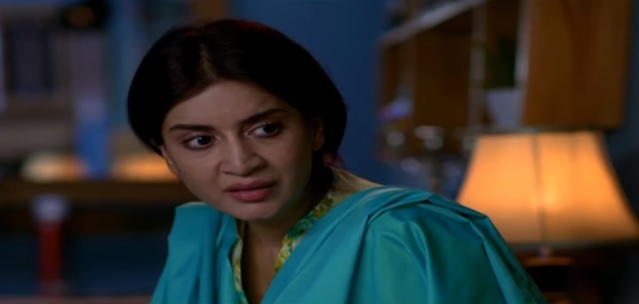 Sakina Samo (Dar Si Jati Hei Sila)
Sakina Samo's performance in Dar Si Jati Hei Sila has to be one of the best performances of her career in recent times. She played a central role in the story and therefore got plenty of screen time. She played the role of Bari Aapa – an egoistic head of family who had her own complexes and shortcomings which affected the way she ran the household. Sakina Samo's body language and the way she completely owned her character made Bari Aapa come alive on screen. Her persuasive performance was one of the best parts of the drama even though there was nothing even remotely likable about the character itself.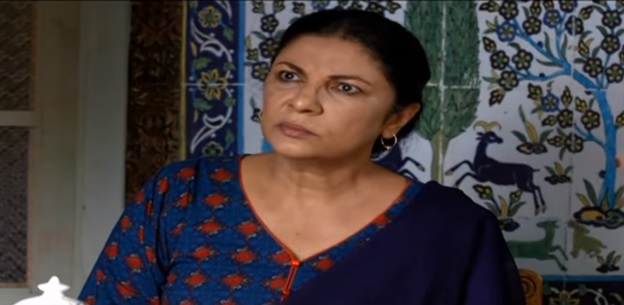 Aamna Malick (Dar Si Jati Hei Sila)
Aamna Malick made her presence felt every step of the way not only because her character was one of the most powerful ones in the play but also because she owned it completely. Zaini was an outspoken, wise, practical and sensitive girl who always questioned the way Bari Aapa ran the show in Noor Manzil. She was always the voice of reason and a breath of fresh air in a house where everyone was more than willing to accept Bari Aapa's dictatorial ways. Her character was etched-out immaculately and it had even more of an impact because of the perfect portrayal. This was definitely one of the most impressive characters as well as one of the most memorable performances this year.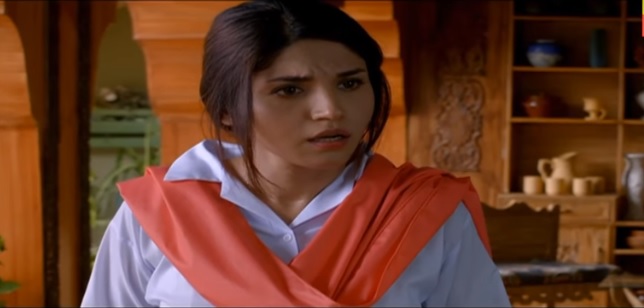 Sheikh Mubashir (Dar Si Jati Hei Sila)
Sheikh Mubashir was seen on-screen for the first time in Dar Si Jati Hei Sila but his phenomenal performance in a role which was rather complicated won everyone over. Sheikh Mubashir was the perfect choice for playing the role of Hatim – a lovely boy who was rejected by his own mother over and over again, made to feel unwanted and unloved but had so much love to give. This character was beautiful in its own way and Sheikh Mubashir's performances gave the viewers goose bumps.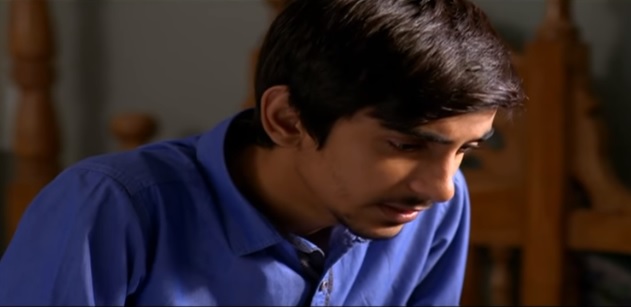 Sami Khan (Khudgarz & Aisi Hei Tanhai)
Sami Khan is truly at the top of his game right now. He has a definite screen presence because of which he always steals the show almost effortlessly. Although most of the performances in Aisi Hei Tanhai were over-dramatic and the overall feel of the play was the same too but Sami Khan's performance throughout was the best part of this drama. He brought out the best in his character because of which there were times when viewers felt more for Hamza than they did for any other character in this play.
Another one of his finest performances that we got to see was in Khudgarz. Hassan's character was that of a disturbed man who could not see anyone happy and because of his own insecurities he ended up ruining quite a lot of lives. The journey of self-discovery then followed after a long dark phase of his life and Sami Khan nailed each and every shade of Hassan's character, making it a one of the best performances of his acting career.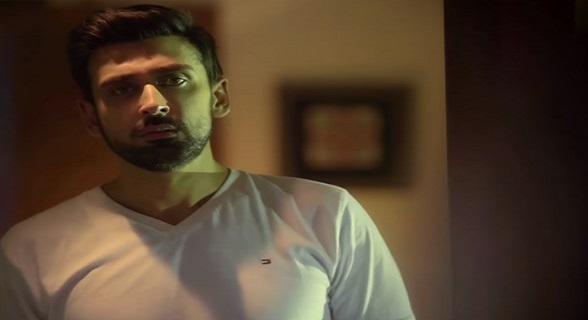 Aamina Sheikh (Khudgarz & Nibah)
Aamina Sheikh is one of those actors who add more grace and personality to their characters. In drama serial Nibah she played the role of Sofia, a strong, practical and intelligent woman who has to fight many battles at the same time. Sofia's character was not perfect in any way and Aamina Sheikh made sure that she translated the flaws of this character just as brilliantly on-screen as she did the positive traits.
Aamina Sheikh is one of the finest actors that our industry has produced. She is an ace actor and that is why she brings her A-game every time she takes a character to portray. Aamina Sheikh made Aairah's character a pivotal aspect in Khudgarz because of her phenomenal performance. Aairah's journey was full of ups and downs and that is why viewers formed this connection to her only because Aamina Sheikh made it possible with her brilliant performance.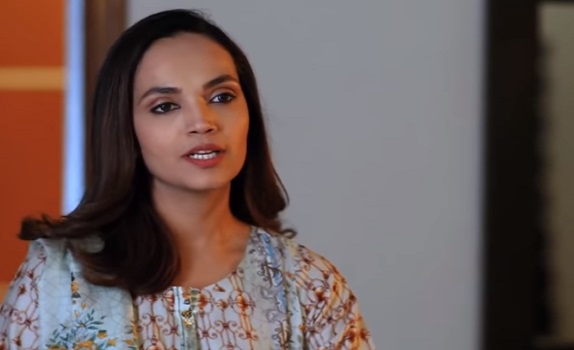 Asif Raza Mir (Nibah)
It is always a special treat watching Asif  Raza Mir perform in any drama at all but it is especially pleasing when he is part of a drama which offers quality entertainment. Asif Raza Mir played the role of Shaheer in drama serial Nibah. Shaheer had many flaws and was constantly shown in a state of conflict. Asif Raza Mir translated the weaknesses and strengths of his character flawlessly on-screen. The on-screen chemistry which he shared with all his co-stars was another reason why his overall performance was even more impactful.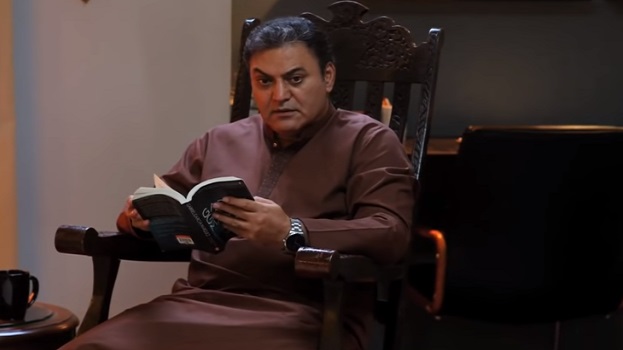 Omair Rana (Zun Mureed)
Omair Rana has done some remarkable roles in a short span of time and every time he has stood out because of his superb performances. This year he nailed a character which had many different shades and which went through a long journey of transformation. Sajjad's character in Zun Mureed was a complicated one, to say the least, and the way Omair Rana translated different shades of this character on-screen was definitely impressive.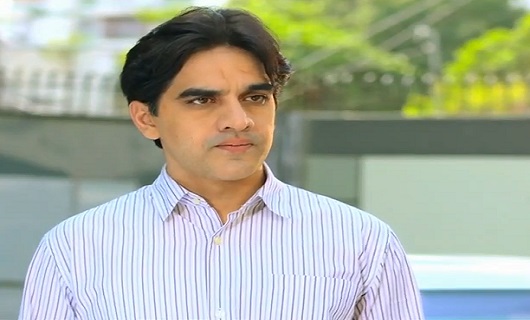 Shamim Hilali (Zun Mureed)
Shamim Hilali is another powerful actor who completely moulds herself to fit into the characters she chooses to play on screen. Her character in Zun Mureed was central to the plot but she did not have a single dialogue. Bi Jaan was a controlling old woman who found pleasure in putting her daughter in law through pain. Shamim Hilali's performance was absolutely remarkable throughout. Her expressions and body language was always so perfect that it was never difficult to understand what Bi Jaan wanted and whatever she was going through.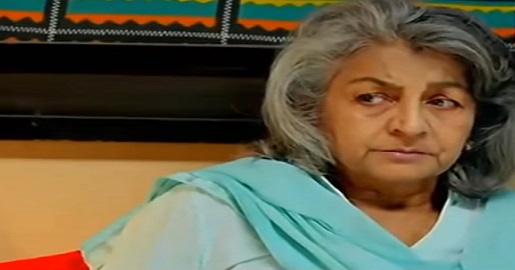 Khalid Anum (Zun Mureed)
Khalid Anum is quite choosy about the projects he works in but whenever he is seen in a drama, he always gives a great performance. Khalid Anum played an interesting role in Zun Mureed. Abid was the one who played the role of an arbitrator when Sajjad and Tabbasum were separated. His character had flaws, just like any other character which is close to reality. Khalid Anum's performance got better with every episode. He always gave a natural performance which made his character one of the best ones in this drama.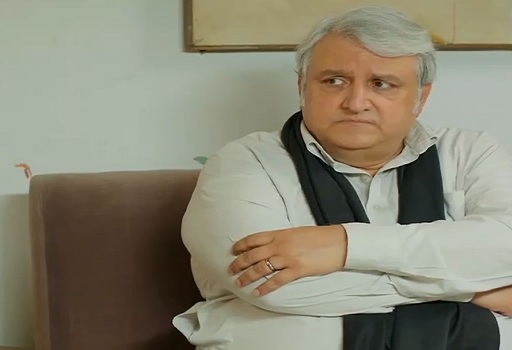 Sarah Khan (Belapur Ki Dayan)
Sarah Khan is a gifted actress but this year she did not do many challenging roles. Her role in Belapur Ki Dayan was the only one this year which was unconventional and she did complete justice to it. The horror scenes in particular were challenging and Sarah Khan nailed all of them. Sarah Khan was at her best when Natasha was possessed. This role had tons of room for performance and Sarah Khan made the most of it!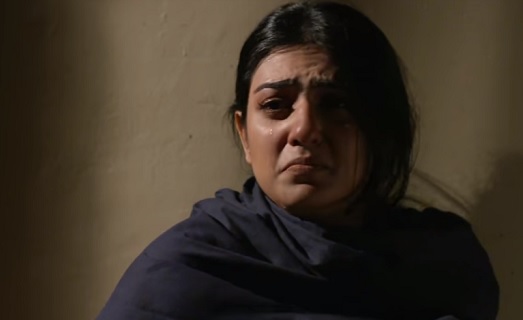 Amar Khan (Belapur Ki Dayan)
Amar Khan has just started her acting career on television but she is already making waves because of her performances as well as the kind of projects she has been a part of. In Belapur Ki Dayan, Amar Khan was the Dayan! Neelo's character had a lot to offer since the viewers were also shown Neelo's back story, when she was not a dayan! Amar Khan was scary as the dayan and utterly lovable as Neelo. This is why the viewers felt for her even though she was merciless as the dayan.

Sami Khan (Suno Chanda)
Sami Khan is the adorable little boy who won everyone over with his brilliant performance in Suno Chanda. There are very few actors his age who have so much confidence and a natural knack for acting. DJ's character was hilarious and he got plenty of screen time as well. Sami Khan has tons of potential and we can already see an accomplished actor in him. He made the viewers fall in love with DJ's character over and over again!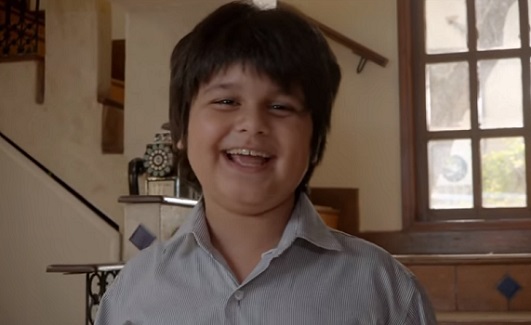 Nadia Afghan (Suno Chanda)
Nadia Afghan is a seasoned actor who has the perfect timing when it comes to doing comic characters. Every time she plays a new role, she makes you forget about the character she played previously. After nailing a serious character in drama serial Sammi last year, Nadia Afghan thoroughly entertained the viewers with her comic role in Suno Chanda. Comedy is even more enjoyable when the dialogues are delivered in perfect Punjabi and Nadia Afghan did just that. Shahana Batool's relationship with all the characters in the show was the best part of Suno Chanda and it wouldn't have been so if Nadia Afghan did not play the role so well.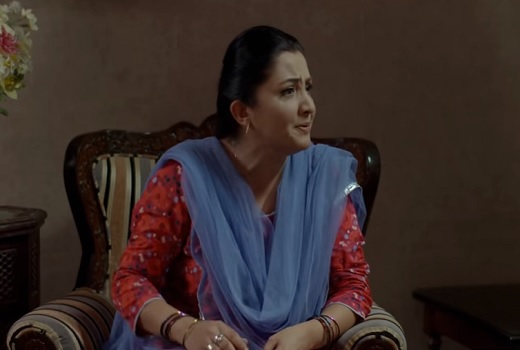 Samina Ahmed (Suno Chanda & Aangan)
Samina Ahmed is a legendary actress who has done some outstanding roles in her vast career. It is however always refreshing to see her in roles which are lighthearted and fun. Bi Jaan from Suno Chanda was one such head of family who enjoyed everything in life while she ran a household which was not easy to run! Samina Ahmed's overall look and the way she handled this character, made her performance and this character unforgettable. Bi Jaan was a strong woman with a light side which made her character one-of-a-kind.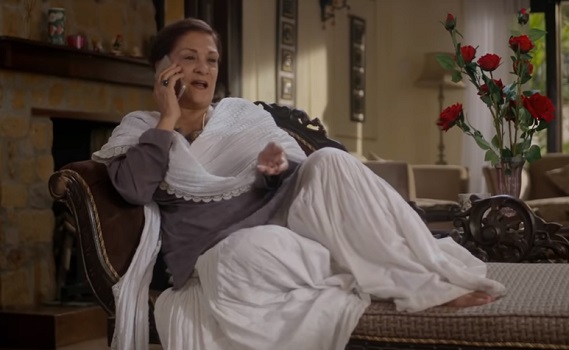 Farhan Saeed (Suno Chanda)
Farhan Saeed is a brilliant actor who never disappoints. He was especially impressive in drama serial Suno Chanda. He can easily be termed as the best actor in that play since his character was unlike any other he has played on screen so far. Arsal was in no way a conventional hero and this character could have been annoying as well if it wasn't translated on screen properly. Farhan Saeed was absolutely phenomenal as Arsal, his performance was natural and convincing throughout.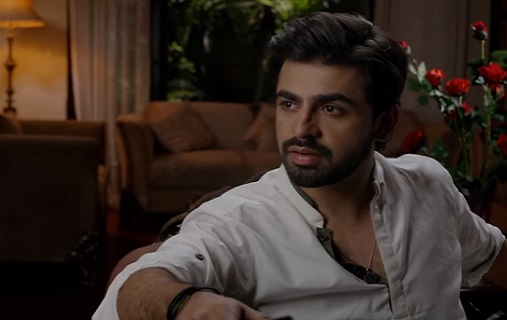 Mohsin Abbas Haider (Meri Guriya)
Mohsin Abbas Haider's versatility and talent is exemplary. He makes every character he chooses to play memorable by giving it his best. He is an actor who relies solely on his acting abilities and hard work. Mohsin Abbas Haider makes every scene and even expression count because of the way he pays attention to little details. He is playing the role of a rapist and murderer in drama serial Meri Guriya. Dabeer is an evil psychopath with many different sides to his personality. Mohsin Abbas Haider's acting has been beyond impressive throughout. He does not only make you hate his character but also impresses you over and over again with his apt portrayal.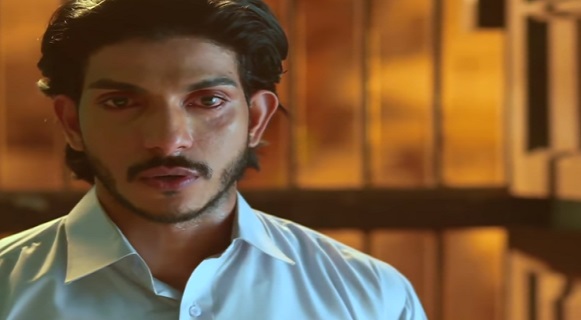 Sania Saeed (Meri Guriya)
Every performance of Sania Saeed is an ultimate example of the art of effortless acting. Sania Saeed's expressions and body language is always spontaneous because of which her portrayals are faultless. In drama serial Meri Gurya, Sania Saeed is playing the role of a strong mother who does whatever she can in order to ensure that her daughter's murderer gets punished. The character itself has a great deal going for it and the fact that Sania Saeed has performed it brilliantly makes it even more remarkable. Every year Sania Saeed plays at least one role which leaves a lasting impression.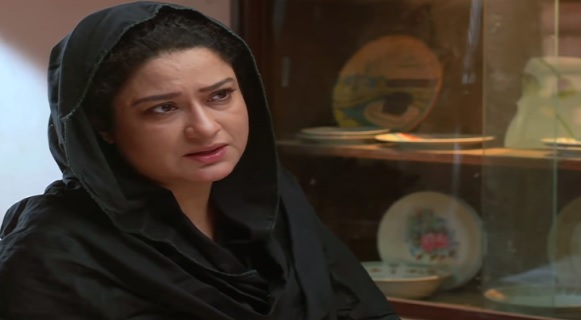 Sonya Hussyn (Meri Guriya)
Sonya Hussyn is another actress who completely transforms herself so that she can look and act the role she is assigned. Her performance in Meri Guriya is grounded and powerful. The character itself is inspiring too and Sonya Hussyn clearly gave this performances her 100 percent.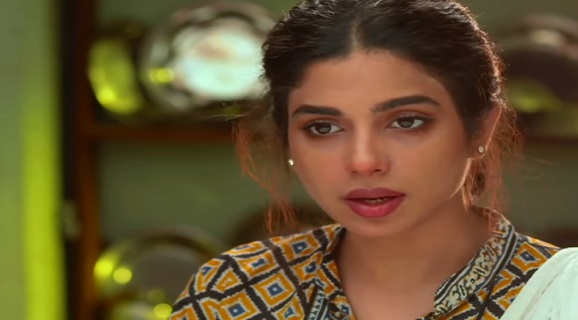 Qavi Khan (Aangan)
Abba Jee's character was the backbone of the family in drama Aangan and who could have done justice to it better than Qavi Khan. Qavi Khan fitted the role perfectly and what made his character even more endearing is his personality. Qavi Khan has father-figure written all over him that is why it was so much fun watching him when he was in lighter mood and equally heart-wrenching when he was faced with hardships. The best thing about Abba Jee's character was his sense of justice and wisdom of differentiating between right and wrong. He always spoke the truth and did not hold back in taking charge of the situation like the elder of the family. Qavi Khan has always performed brilliantly and the one in Aangan is definitely memorable.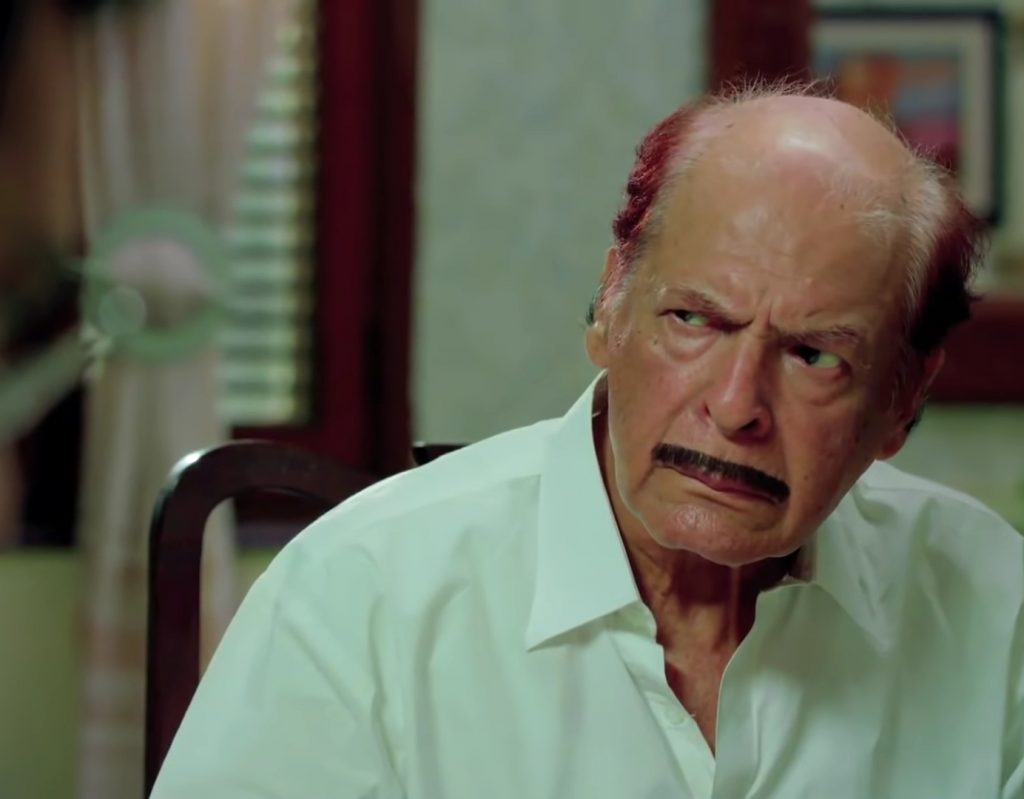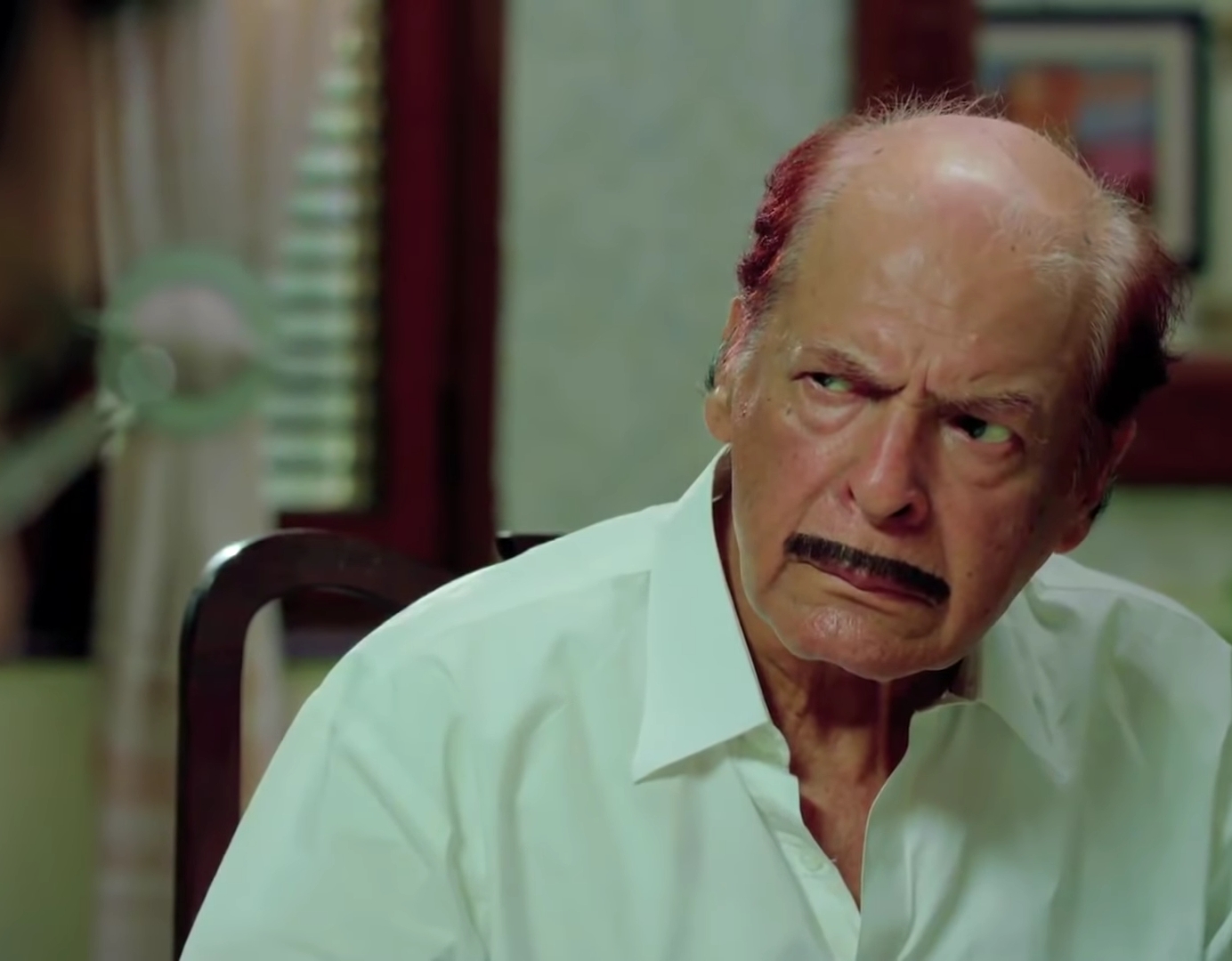 Irsa Ghazal (Aangan)
It won't be an exaggeration if we say that this has to be one of best performances of Irsa Ghazal in recent times. This was for the first time that Irsa as Hajra in Aangan performed without holding back. To see Irsa Ghazal playing the role of a Punjabi Bahu with so much ease and effortlessness was a treat in itself and what made it better was the way her character was written by Faiza Iftikhar. Hajra was straight forward and being the eldest daughter in law she knew she should not sugarcoat things in order to fix them. The way Irsa Ghazal performed the character of Hajra always made us look forward to her scenes and she turned it into a memorable performance.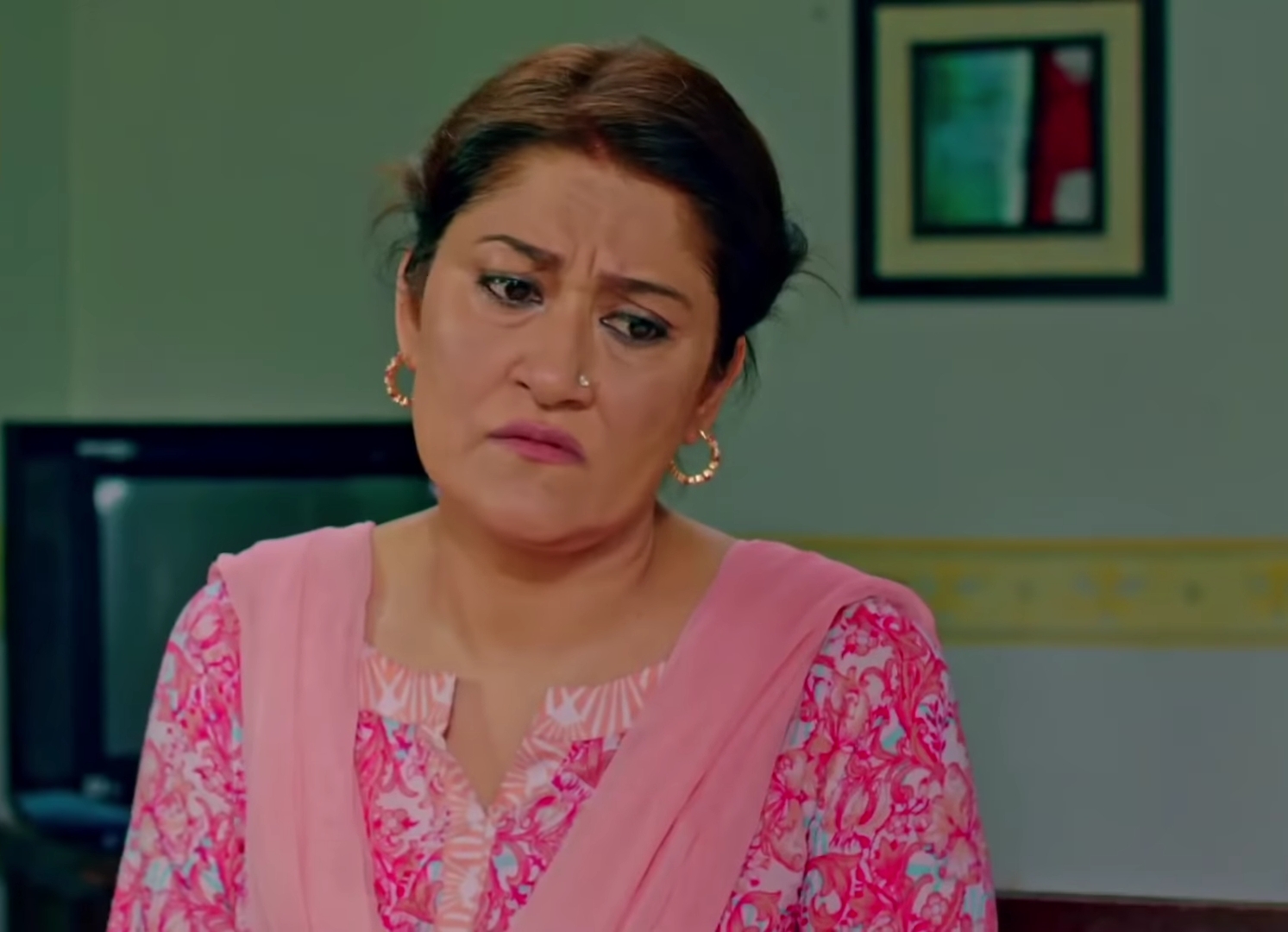 Noor ul Hassan (Aangan)
Noor ul Hassan portrayed the character of Sajjad; a BP patient who has taken the financial responsibility of the family to perfection. Right from the beginning of the drama, Noor ul Hassan was in his element and gave Sajjad's character a perfect treatment. He was a guide, a mentor to his children and he was a safety blanket for his parents as well as his brothers. Noor ul Hassan's effortless performance made Sajjad's character admirable and unforgettable.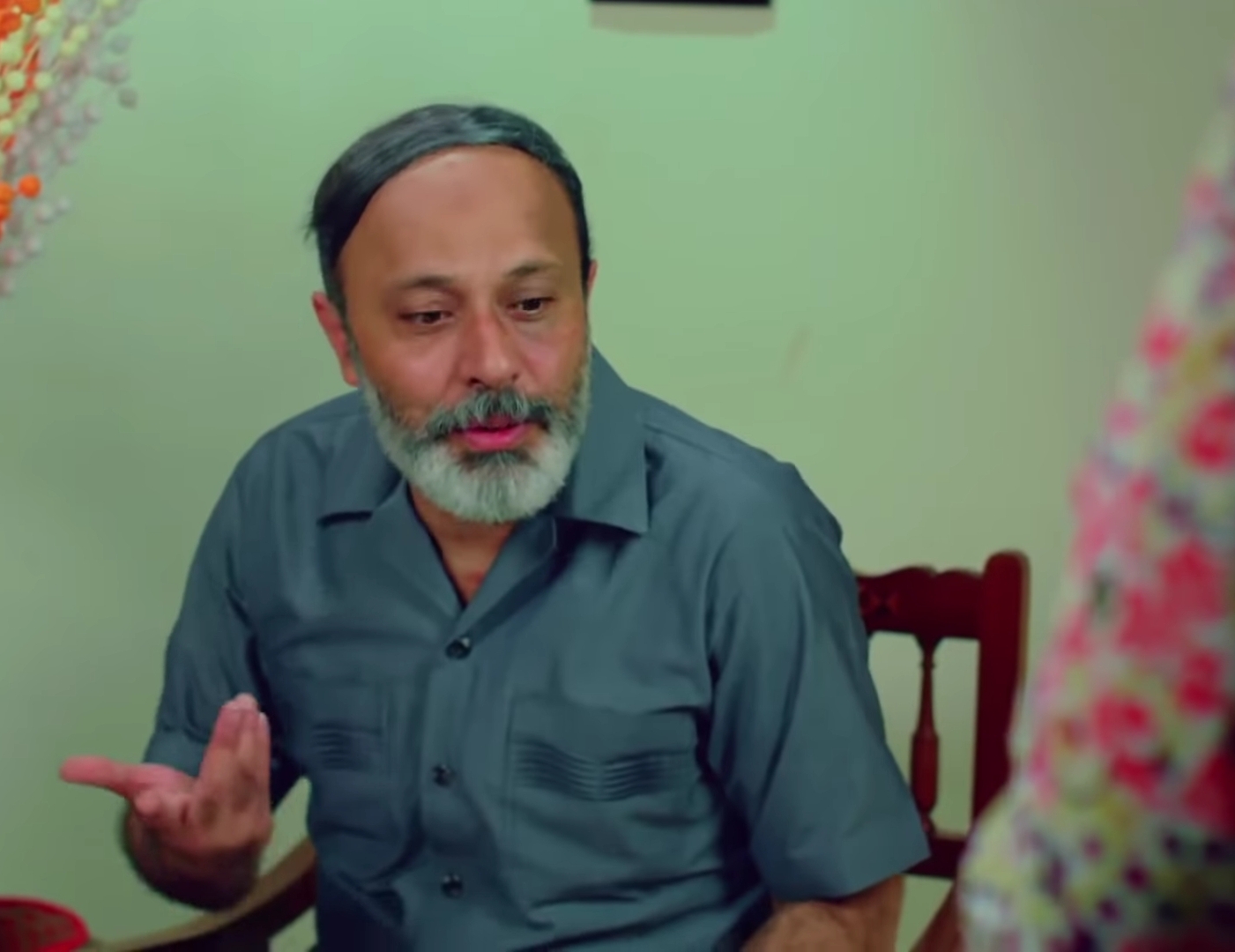 Iffat Omar (Aangan)
Iffat Omar portrayed the character of an educated, independent wife of Laila phenomenally. Laila's character was strong and despite the curveball life threw at her, she emerged as a winner and it was because of Iffat Omar's perfect performance, that made Laila's character what it is. Iffat Omar has this strong screen presence that just sets her apart and makes her stand out and her acting in Aangan was phenomenal as well.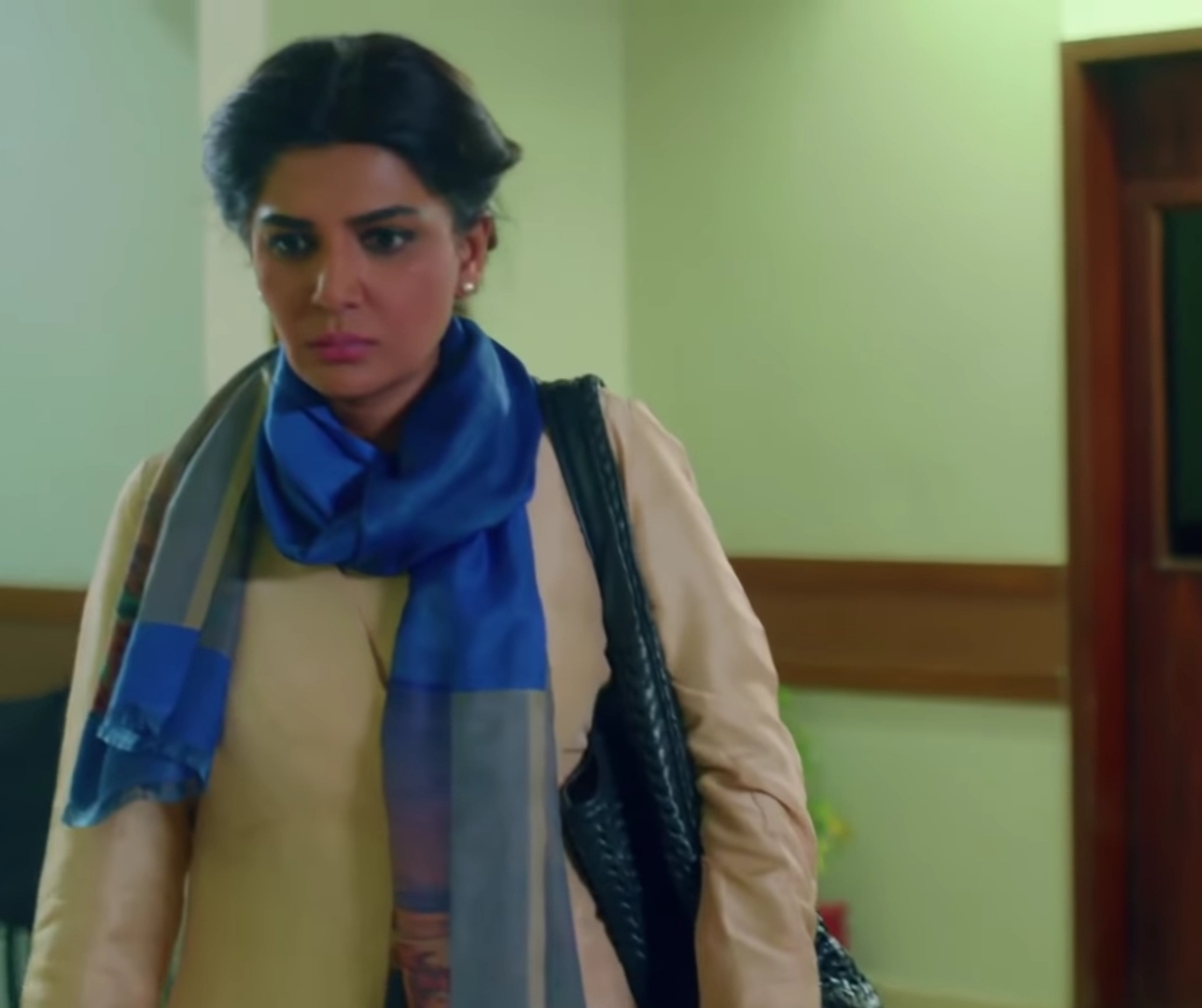 Syed Jibran (Khudgarz)
Syed Jibran is one of those actors who breathe life into the characters that are assigned to them and this is what he did to Junaid's character in Khudgarz. A man who was in touch with his emotional side, who might not have the courage to look into the eyes of his enemies yet still could move mountains for the sake of his love, Syed Jibran's performance was brilliant in Khudgarz and it was because of his such a realistic portrayal that the viewers shed tears when his character died in the drama.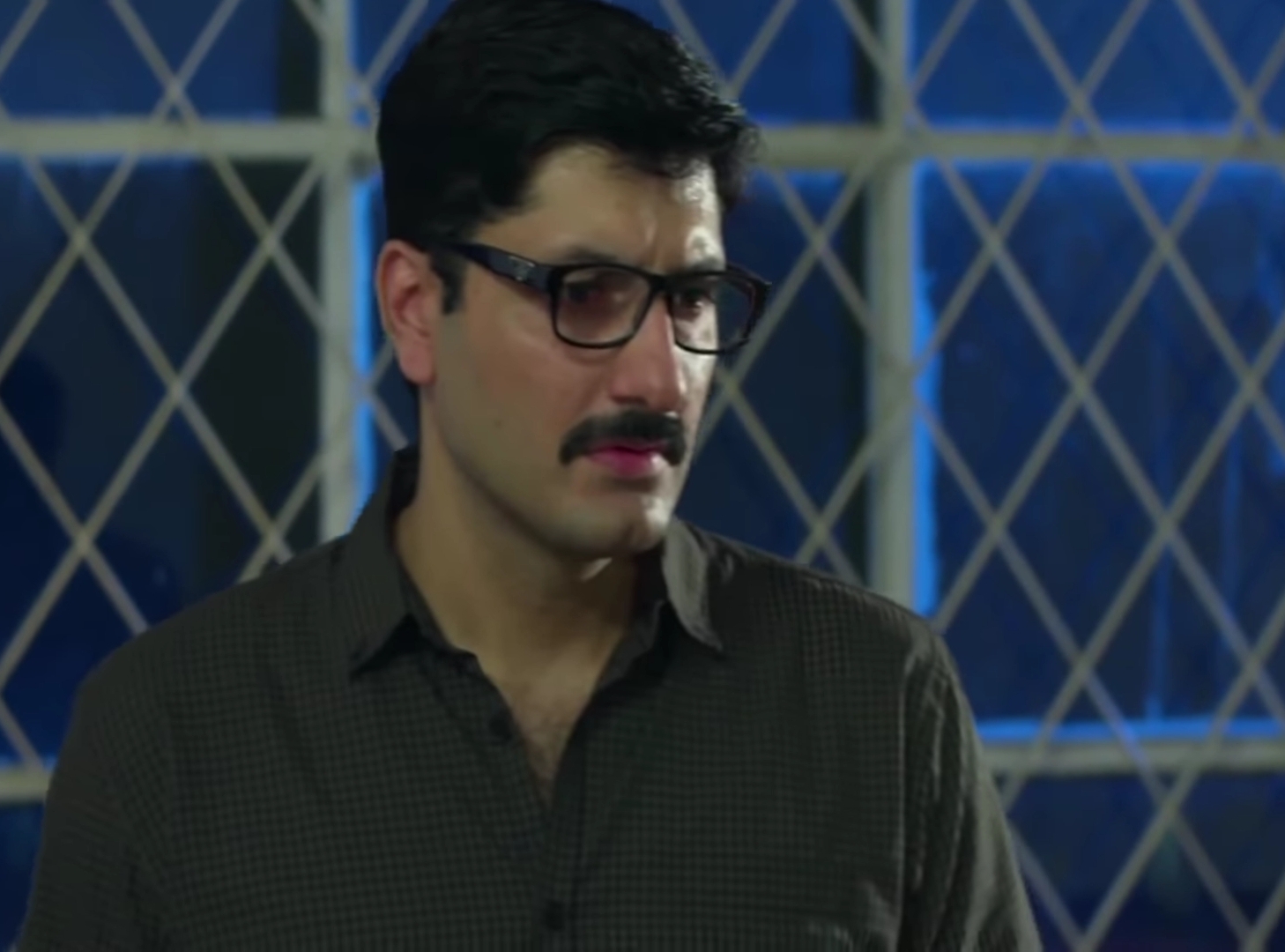 Yasir Nawaz (Khudgarz)
Even though Yasir Nawaz had a very short but pivotal role to play in Khudgarz, he turned that limited screen-time into a treat for the viewers. Omar's character had this calmness with which he faced and always left an angry Hassan speechless and Yasir Nawaz played that character beautifully. Yasir Nawaz has proved himself as a director but it is so good to see him on screen, trying different characters now. His talent deserves to be seen and it is amazing that he showcased it through such a brilliant performance.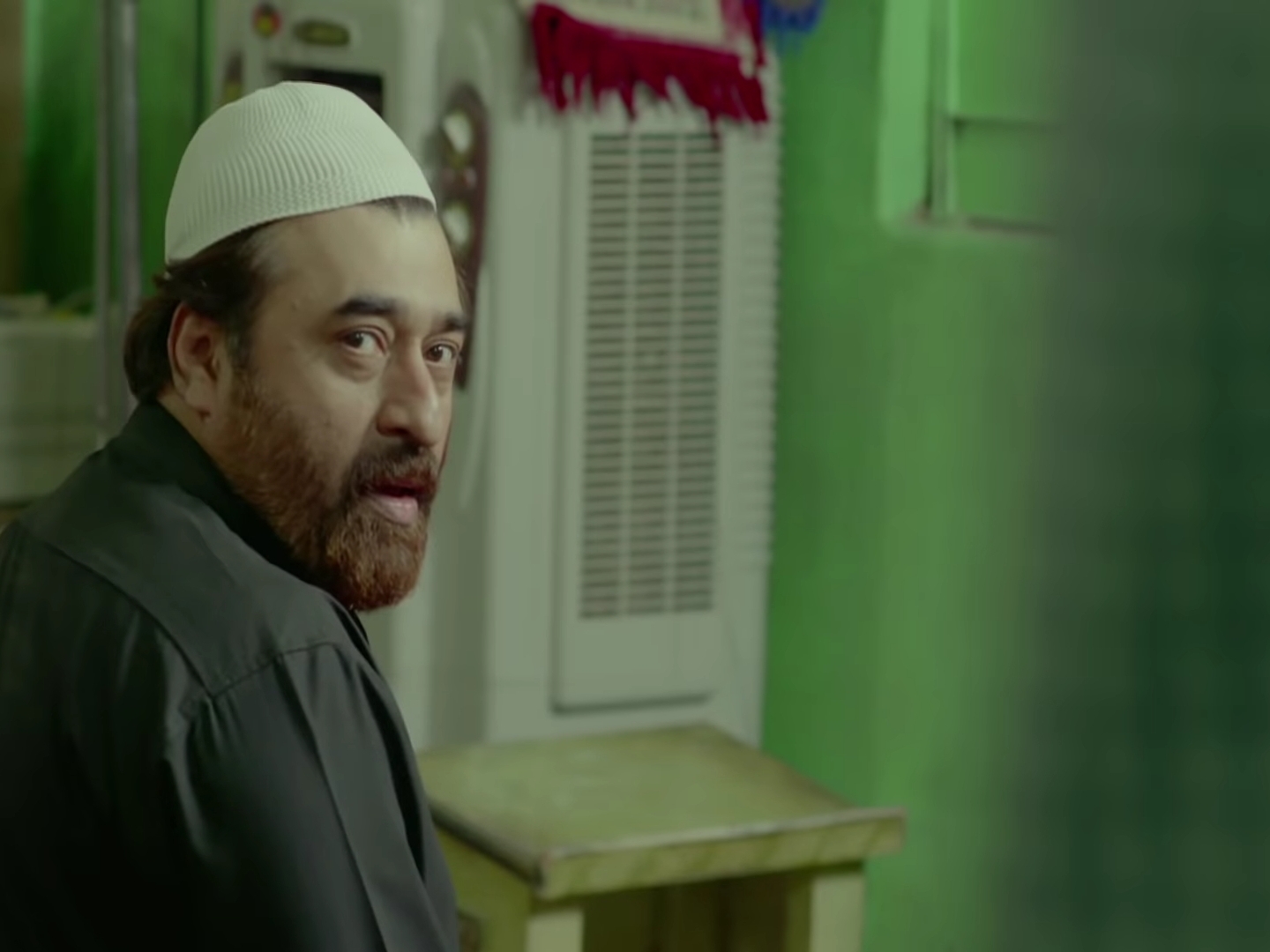 Zahid Ahmed (Visaal)
Zahid Ahmed and the character of Akram is the best thing about Visaal. Zahid Ahmed got a lot of backlash because of his monotonous acting lately but in Visaal he proved his caliber as an actor. Akram's character had to portrayed in a certain dramatic way which Zahid Ahmed did without overdoing it. His mannerism in the initial episodes as well as his wrath in the ending episodes showcased all the shades that Akram's personality had and Zahid Ahmed did complete justice to it. Zahid Ahmed should keep on experimenting more and more in order to break the monotony and give his fans something new to enjoy.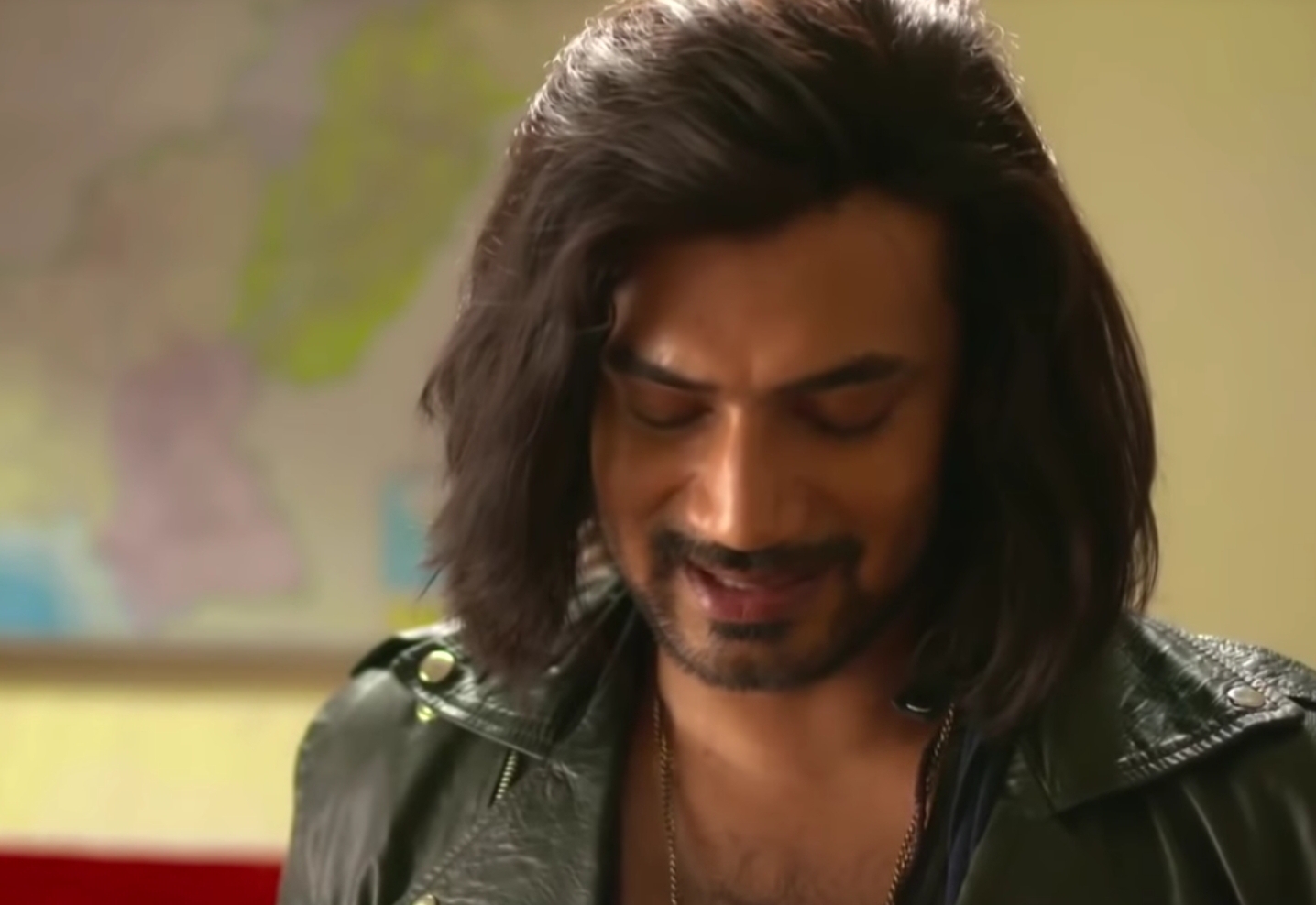 Saboor Ali (Visaal)
Saboor Ali has made a name for herself by giving some really good performances in recent times but the one in Visaal showed the potential and the drive she has to perform different characters. Naheed wasn't evil but she let jealousy get the better of her and she ended up ruining her best friend's life. Naheed's character went through a lot of phases and Saboor Ali conveyed the body language and thought process of that character brilliantly throughout the drama.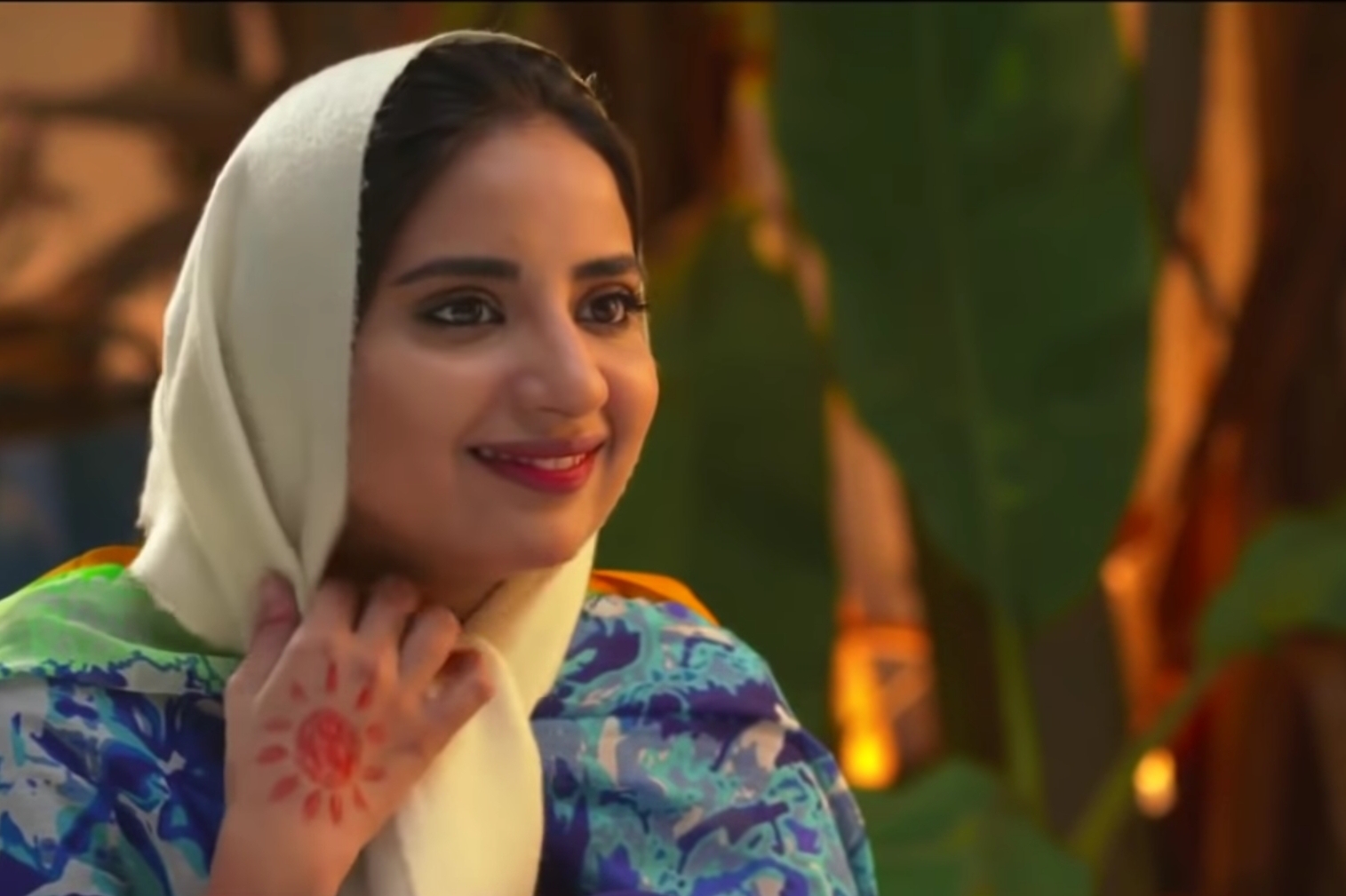 Imran Ashraf (Lashkara)
Imran Ashraf is a phenomenal character actor that is why no matter what character is assigned to him, he outdoes himself every single time. Imran Ashraf's performance in Lashkara as Sunny is another recent example – Sunny has a lot of shades, he was lively and romantic but then life took a turn and he had to let go of his love only to fight for its honor later and Imran Ashraf has done justice to each and every aspect of Sunny's character and journey. Imran Ashraf makes it a treat to watch his characters because of his brilliant performances.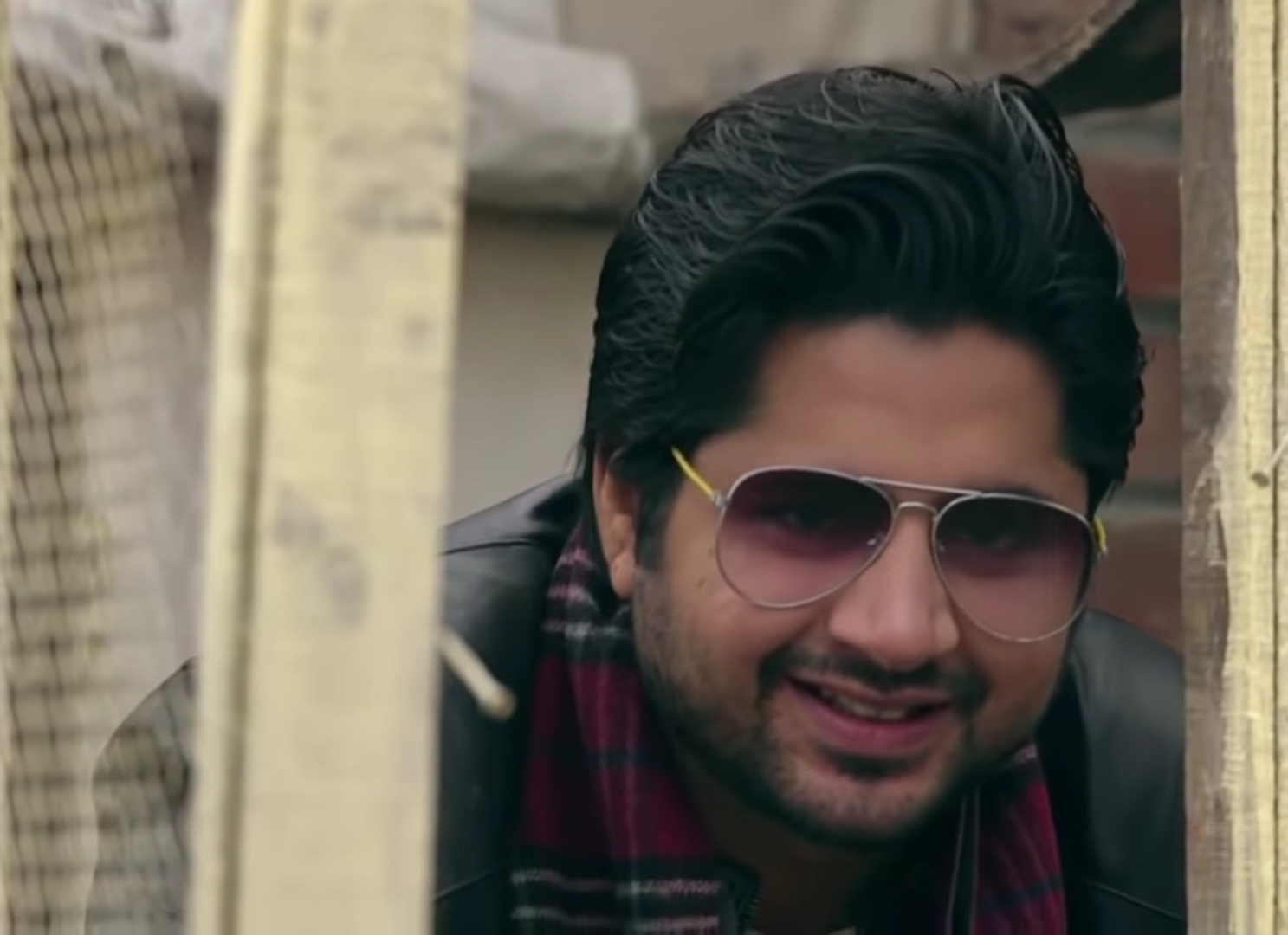 Ushna Shah (Lashkara)
Ushna Shah has emerged as another one of those actors who can be relied upon in order to watch a drama. Even though Ushna Shah has been a part of the industry for quite some time now but it has been only recently that she got to explore and push her boundaries as an actor and we are impressed. Lashkara is another such drama that gave Ushna Shah a chance to perform wholeheartedly and she delivered.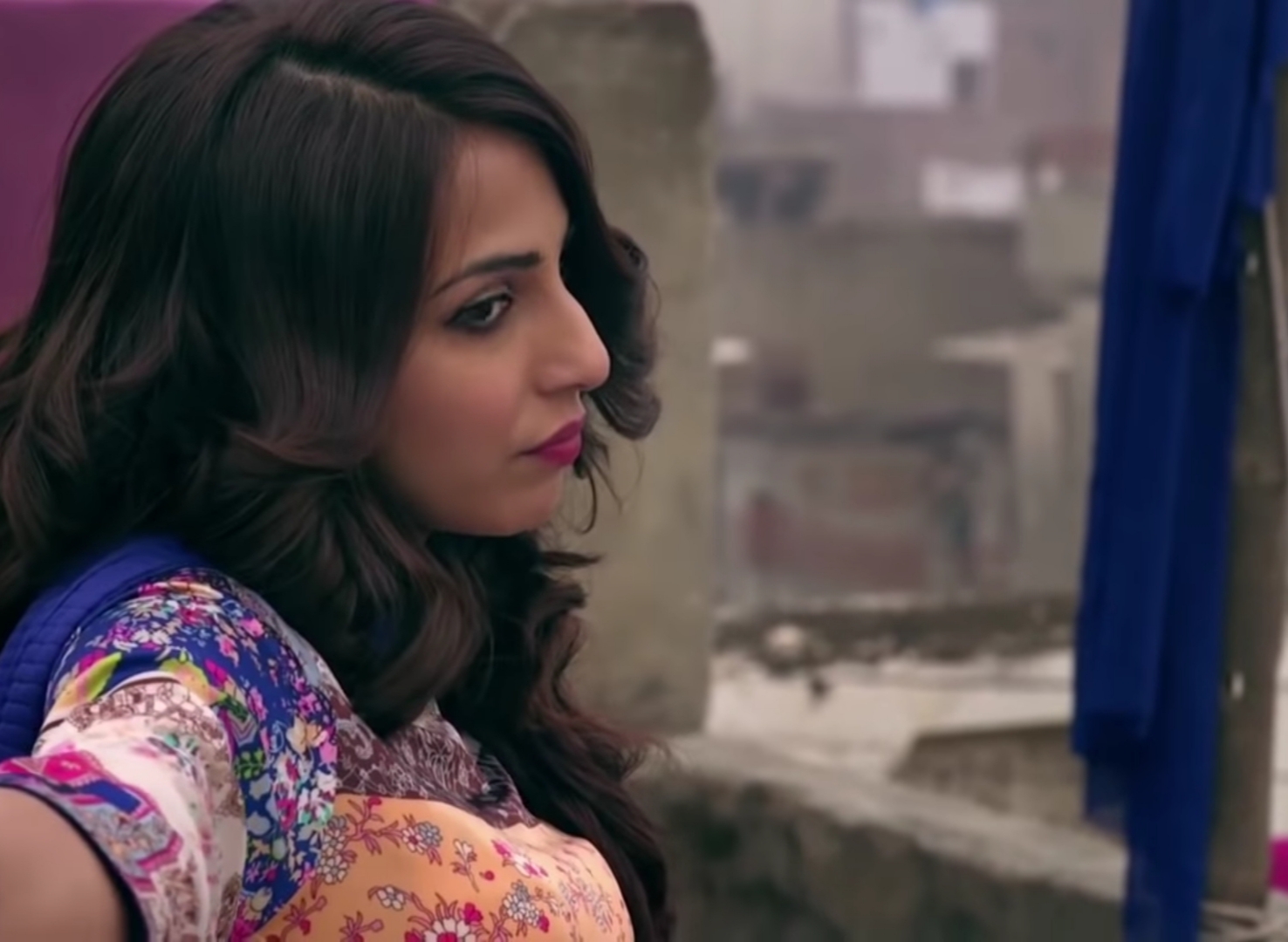 Meherbano (Lashkara)
To play a negative character that too with such finesse is not an easy task but Meherbano has nailed her character of Nikki by performing brilliantly. Meherbano is a gifted actor that is why she has such a strong grip on Nikki's character. Her performance involves a lot of anger and fury which Meherbano has elaborated brilliantly on screen.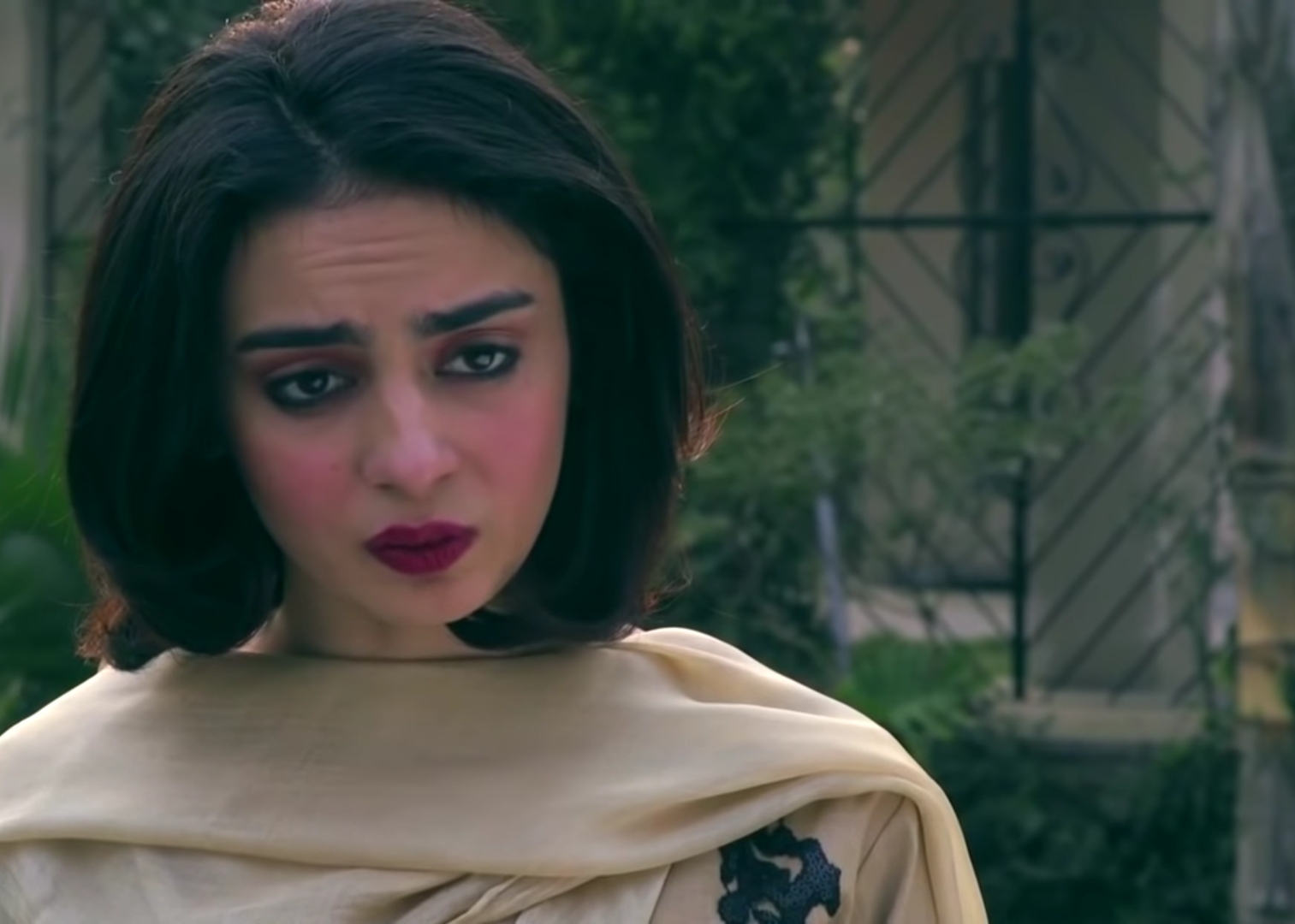 Sanam Chauhdry (Ghar Titli Ka Par)
It won't be wrong to say that Anji's character is the selling point of Ghar Titli Ka Par and the entire credit goes to Sanam Chauhdry for making it worth-while with her phenomenal performance. Anji is a nightmare but only Sanam Chauhdry could make it look interesting in an amusing way. Anji's antics and her mannerisms, everything has been done to perfection by Sanam Chauhdry that is why despite the unnecessary dragging, viewers are still tuning to Ghar Titli Ka Par as they still want to see what Anji is upto. Sanam Chauhdry has single-handedly carried this drama on her shoulders with her brilliant performance and execution of Anji's character.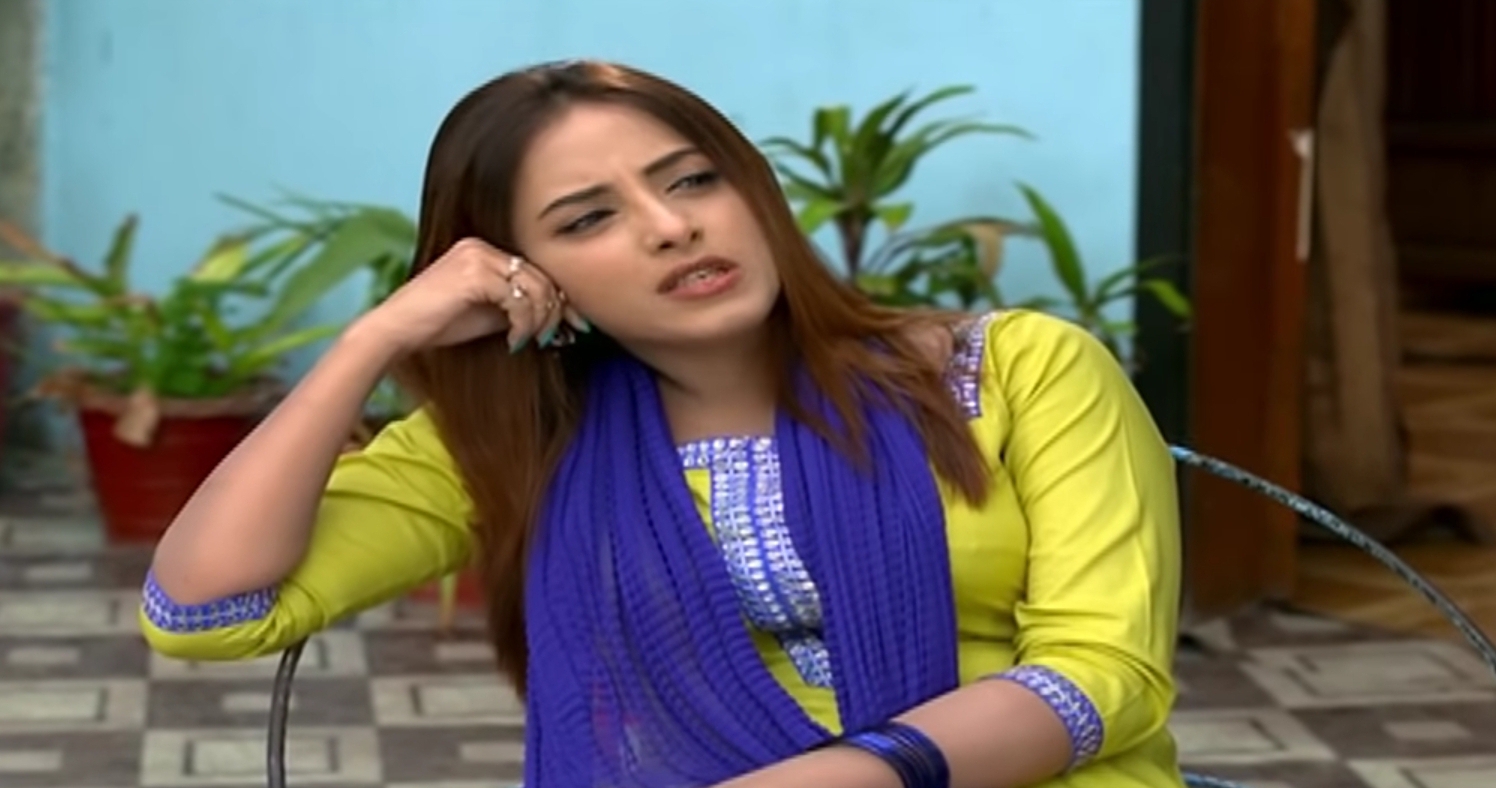 Kinza Hashmi (Ishq Tamasha)
Even though Ishq Tamasha flopped as a drama, Kinza Hashmi does deserve a mention in this list because when the drama began, it was mainly Rushna's character performed by Kinza that grabbed the attention of the viewers. For the first time Kinza Hashmi shone in any drama and did not hold back in showing her acting skills. Such an amazing performance by Kinza Hashmi did come as a surprise because no one could have thought that she had it in her.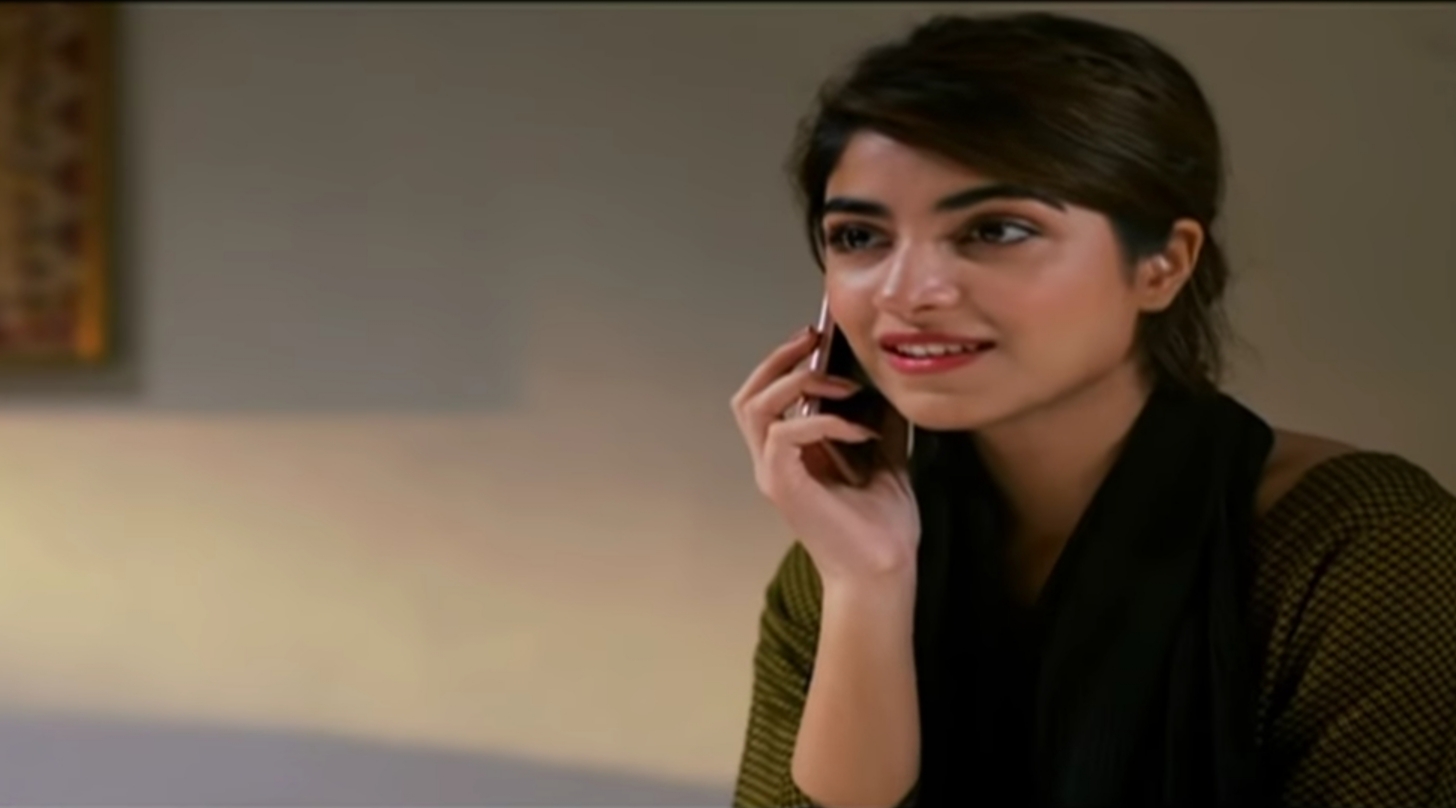 Please share your say and feel free to add more names to the list.