Woh Mera Dil Tha Episode 22 Story Review – This episode of Woh Mera Dil Tha had some of the most important developments to its credit. It was emotional throughout and just like always Sami Khan's performance was the highlight of this episode. Zaid actually did whatever Naina's father told her but the fact that he already realized his mistake and tried to do whatever he could to "undo" the damage makes him worthy of Naina's forgiveness.
Naina Finds Out The 'Truth'
Yes! Whatever Naina found out in this episode, indeed was true because Zaid did 'warm up' to this relationship, only after he figured out that he could use Naina's mother to have an easy access to everything he had ever dreamed of and more. Since Zaid has just realized how wrong he was not just now but all along and more importantly he has just found out that he too has a conscience therefore he is fighting a battle he was not even prepared for. Also, Zaid never thought he was capable of falling in love with someone like this so he has a lot to deal with at one. Now that Naina has found out what he has been doing, he wants to be punished. Zaid did not ask for an apology when Naina confronted him but he asked her to punish him. All these situations, the dialogues and the performances were absolutely remarkable. Zaid's stance, the realization, the mental turmoil, those questions coupled with Sami Khan's mind-blowing performance made these scenes a treat to watch. Madiha Imam fits perfectly in this beautiful role and watching Naina suffer all over again was painful. Zaid and Naina's love story has been heart-warming throughout but tonight everything they went through was more impactful than ever.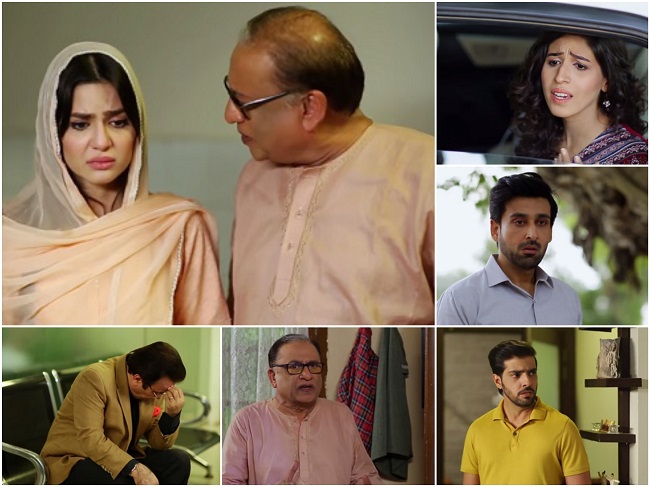 Arham's Explanation – What?!!
While you can't help but feel for Zaid and root for him, Arham's character is a disgrace! The explanation he gave Naina was completely flawed and does not explain why he decided to flee to another country. Their plan was to run away in the middle of the night therefore he had plenty of time to call off the plan by informing Zaid, if he did not have the guts to have this conversation with Naina. Although, Arham has always been shown as a coward but even then this particular explanation was especially lame. Now that Arham's father has 'forgiven' his sister and the family is back together, there is nothing standing in Arham and Naina's way but I am sure no one wants to see them together. Arham has to be one of the most annoying characters we have seen in dramas this year. His spinelessness in particular has been the most obvious flaw in his character which has driven his plot throughout. He owns this trait like a boss and is not even sorry for it!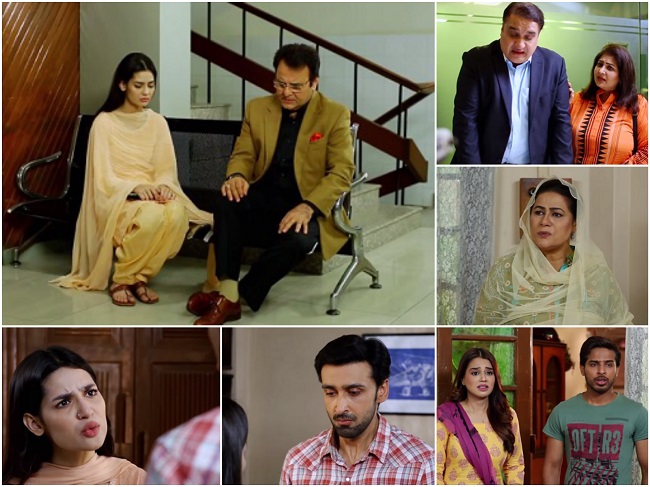 Overall Impression
This episode overall was one of the best ones we have seen so far. The role Naina's father played, her mother's concern, the manner in which Naina confronted Zaid and most importantly Zaid's state of mind – all these were shown convincingly. Arham's character needs some serious telling off by Naina, that is one thing I am looking forward to watching. Naina and Zaid's happy ending will be the best way to end this play. Naina is sensible and sensitive enough to make a decision which will not be guided by anger therefore in the end Zaid will probably be forgiven but for now watching him suffer is not easy. Zaid and Naina's story has been a roller coaster ride, one of the best love stories we have seen in dramas this year but the production house and ARY has not done justice to it.