Pakistani drama industry is filled with talented actors and actresses. These are those actors who enjoy the star status because they have given a lot to the industry in terms of their hard work, presence, and such projects that have become unforgettable for the drama viewers. In every era, there are a lot of actors who remain at the top because of their choices as well as by proving themselves on the basis of their craft, performance, and acting skills. These are those actors who are often seen on the TV screens and some of them despite being selective and picky about their projects, always succeed in meeting the expectations of their fans. Any actor or actress gets to enjoy celebrity status because the fans appreciate as well as acknowledge their work and craft and this gives them a ranking of being a popular actor at any given time.
Here is the list of the most popular Pakistani actors right now (the list is in alphabetical order):
[lwptoc]
Adnan Siddiqui
Adnan Siddiqui is one of those actors who prove that actors indeed do not have a shelf life. There are so many fans out there who are waiting to see what Adnan Siddiqui has to offer next especially after the kind of dramas he chose to be a part of in 2020. Adnan Siddiqui definitely knows how to stay relevant and in demand. Not only this, even after all these years, he has what it takes to play a leading role whether positive or negative with finesse. His role in Ghughi was yet another reason why he is on the list. He can play commercial roles just as well as those which are not commercial at all. He keeps on experimenting and he always gives every role he plays his best.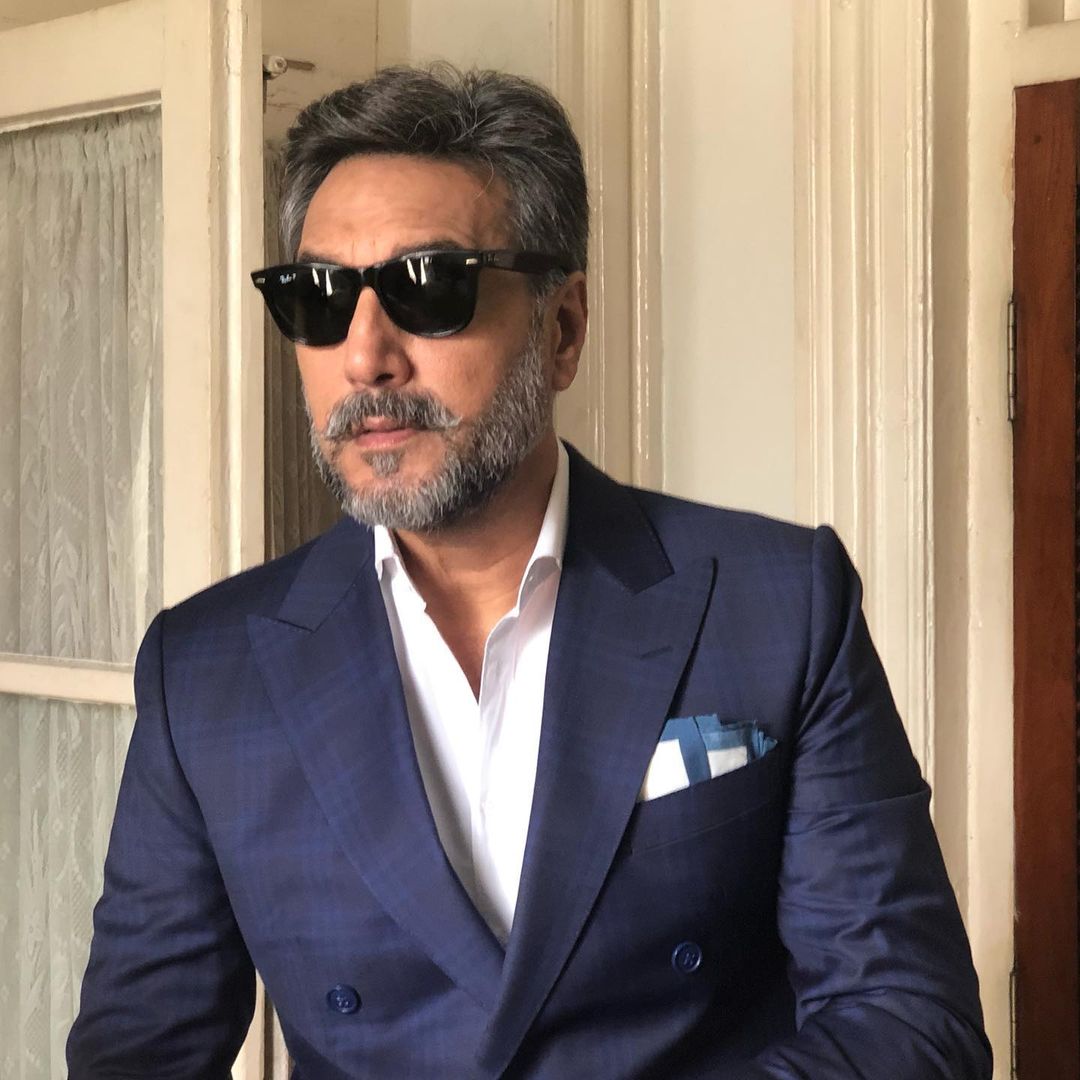 Affan Waheed
Affan Waheed has been a part of the industry for a long time but recently, he has changed his style of acting completely lately. Affan has been seen taking up different roles that allow him the margin to perform and show his range as an actor. Affan's breakthrough drama last year was Do Bol and the way he skillfully played the grey character of Badar showed the viewers what he was capable of and helped him put his name on the map. Affan has now made it obvious that he is stepping out of his comfort zone and more than that, he is making sure none of his characters in back-to-back dramas are similar. He has managed to make a big name for himself over the years and now stands tall as one of the most sought-after actors.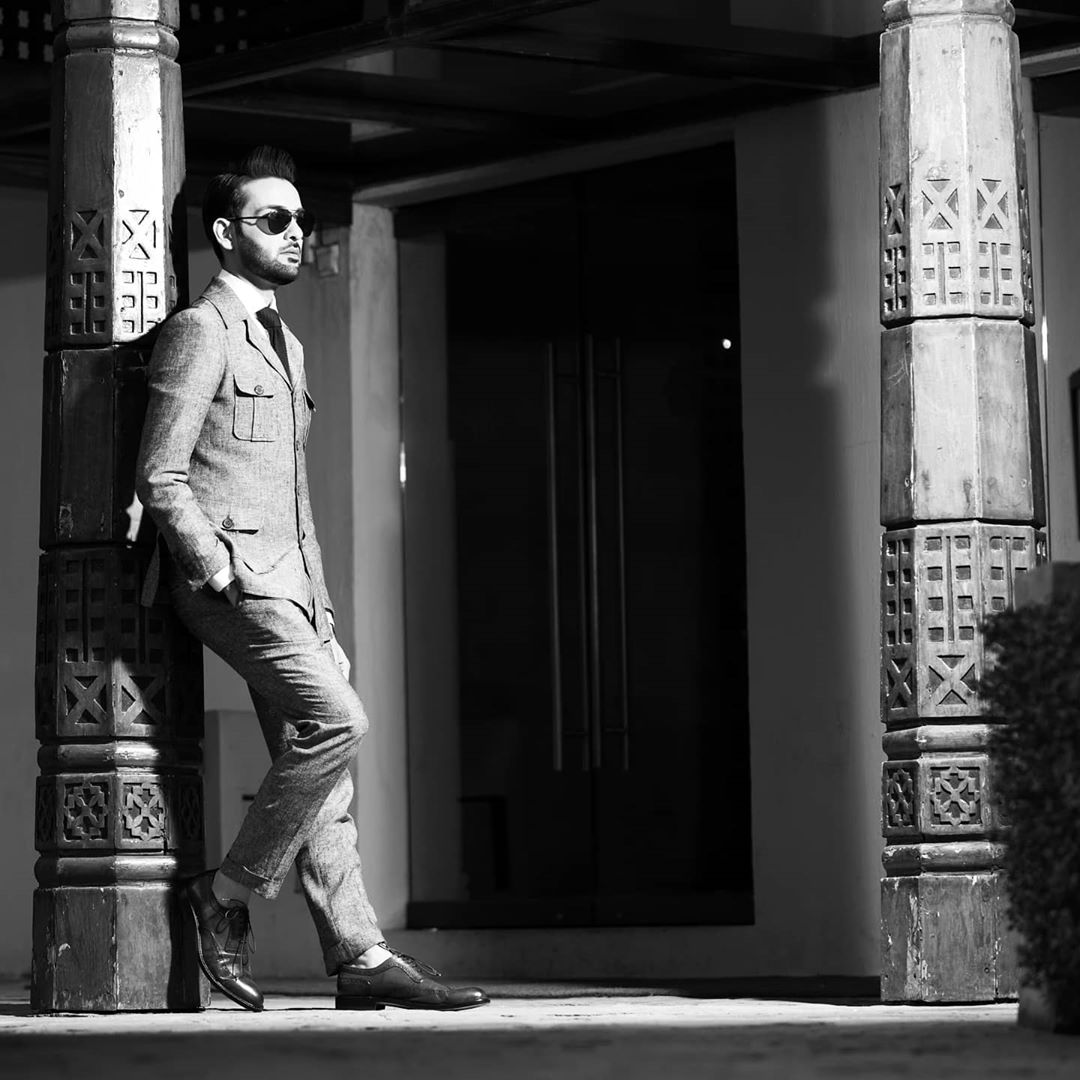 Ahad Raza Mir
He came, he saw, he conquered is the best way to explain Ahad Raza Mir's few years in the entertainment industry. A talented actor who is wise beyond his years, Ahad Raza Mir never ceases to impress his fans. His acting talent is unquestionably on a par with the biggest names in the industry. Right now, his popularity is only growing. Every project he has ever worked on has been a massive hit and most importantly he gave all these projects his best. Ahad Raza Mir's choice of projects has been just as good as his acting skills which make him one of those few actors who never disappoint. His unpopularity and fan following is unprecedented especially given the fact that he has not been around for too long.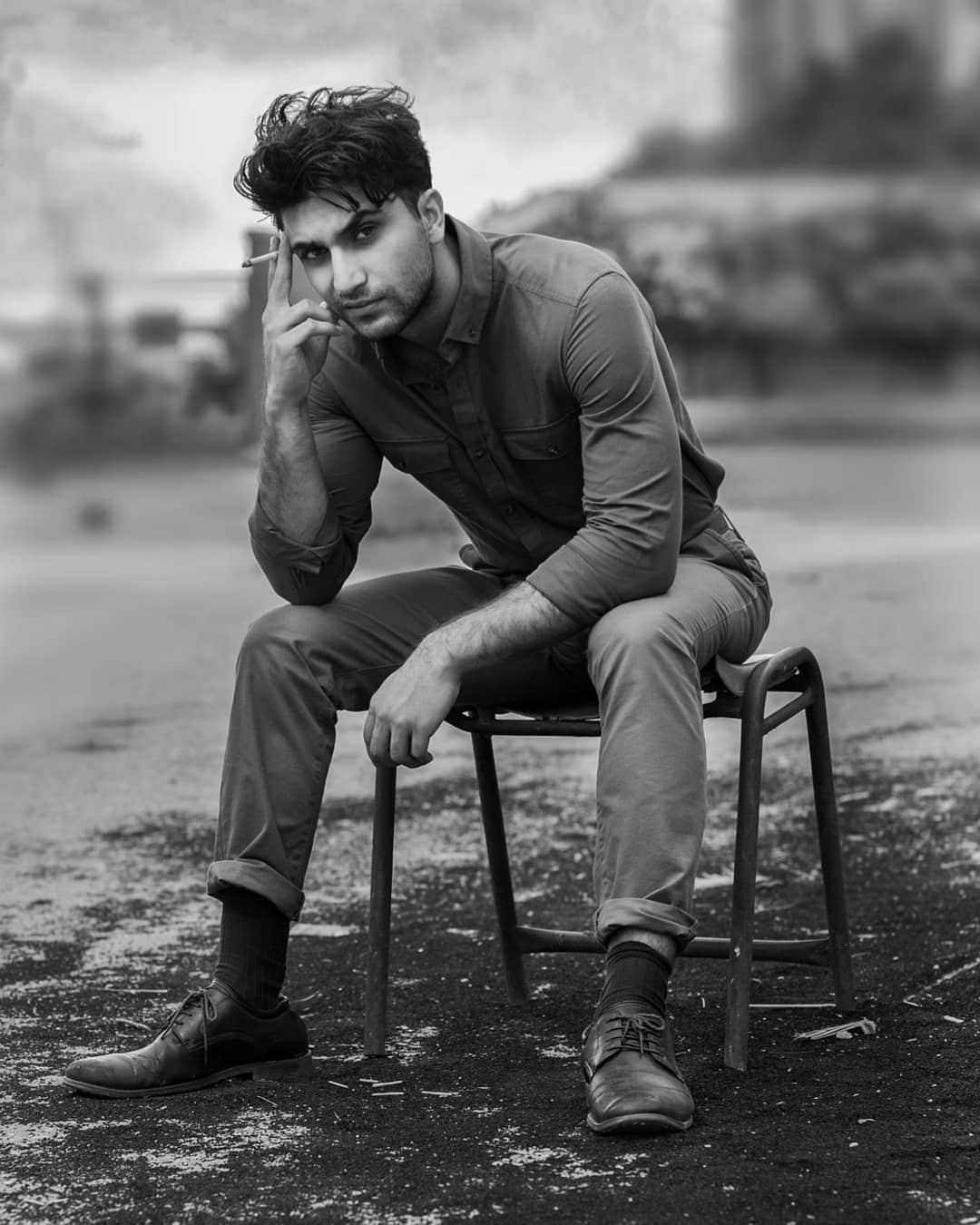 Ahsan Khan
Ahsan Khan is an experienced actor who has lately been making sure that he gives his fans something to rave about every now and then. Although Ahsan Khan does only one project every year every now and then he gives a performance that leaves a lasting impression. His performance in Udaari gave his acting career a new boost since he decided to do something entirely different from playing a romantic hero even when he could easily take up a more stereotypical role. Right now in Qayamat he is doing an outstanding job of breathing life into a character that has so many different shades. Ahsan Khan's popularity never dulls down because of his impeccable performances.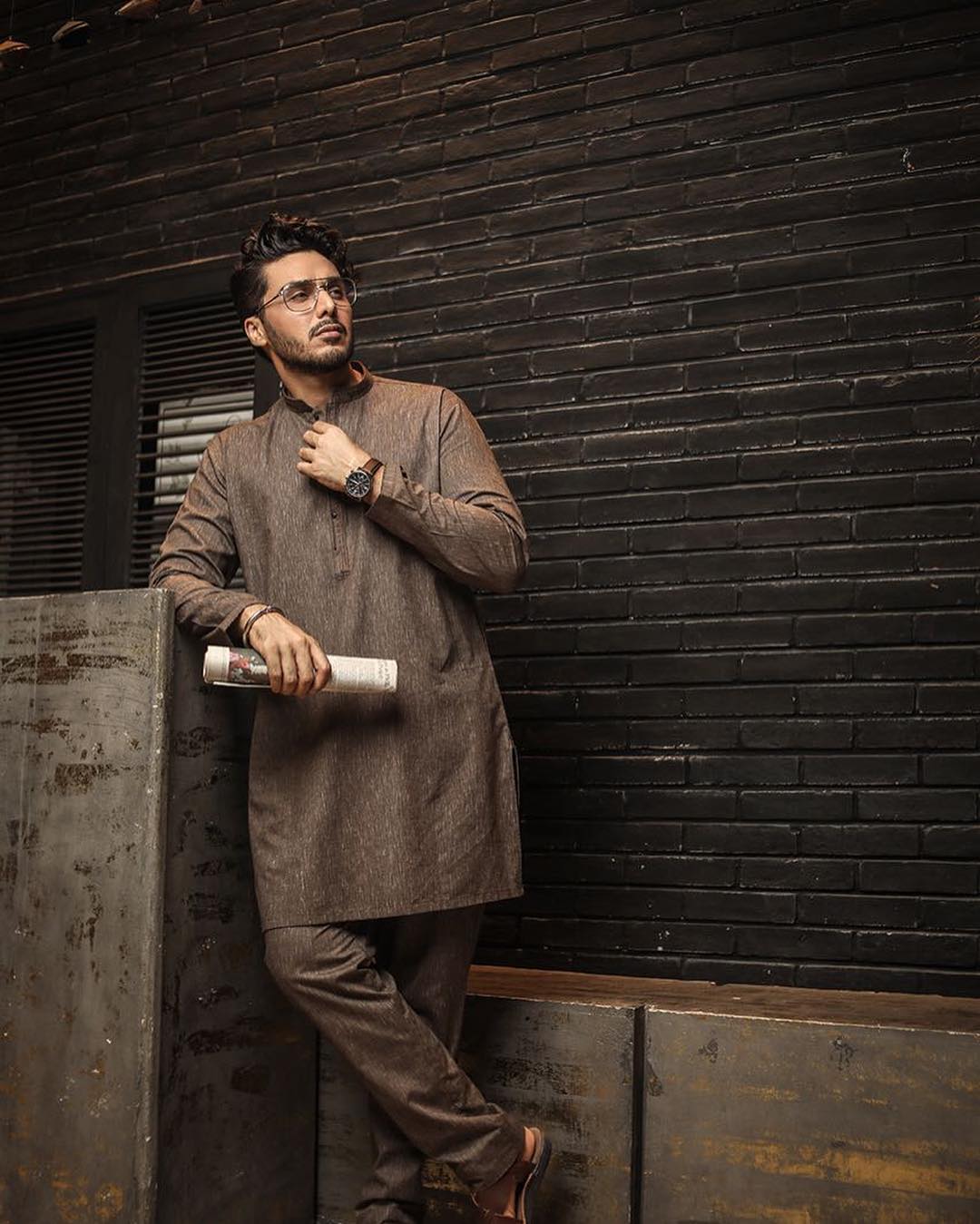 Ali Abbas
Ali Abbas' dialogue delivery, perfect timing, and the confidence with which he translates every single character he plays has made him a fan favorite. He earned a lot of respect and sympathy for playing a kind-hearted head of the family in Kahin Deep Jalay, he also took the viewers by surprise by playing a super supportive husband in Deewangi. The way he played his role in Ghissi Pitti Mohabbat and then his portrayal in Fitrat earned him a newfound recognition. Ali Abbas was always an ace actor but it was only lately that his acting talent got the recognition it deserved.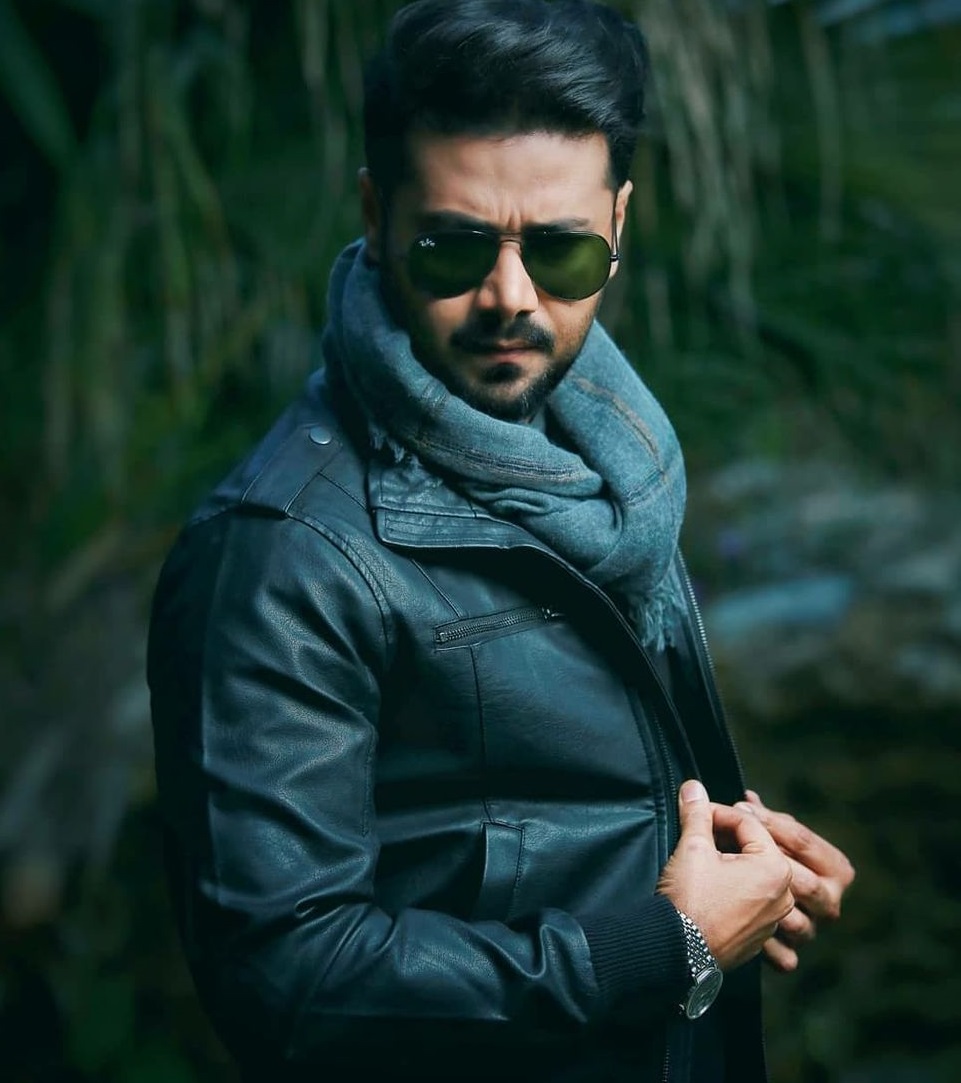 Ayeza Khan
Ayeza Khan has managed to win so much love from her fans that every drama she is a part of is a hit even if the story is not up to the mark. She has an unprecedented fan following and apart from her acting skills; she is also loved by her fans for her off-screen personality. Ayeza Khan has managed to get herself recognized as a working woman for whom her family comes first. Because of this, more women can relate to her which has led to an increase in her fan following. Ayeza Khan is also really active on social media, which has added to her popularity.
Bilal Abbas Khan
Bilal Abbas Khan is another actor from the younger lot who right now has impressed one and all. After playing an extremely negative role in Cheekh, he did something entirely different in Pyar Ke Sadqay. Right now his role in Dunk has everyone's undivided attention. Bilal Abbas Khan is also the most versatile actor who knows how to become the character he is playing on-screen. Also, even with the good looks and charm, he decided not to stick with stereotypical roles. Bilal Abbas Khan has already worked with the best directors and stars of the country and proved himself as an actor who is unstoppable.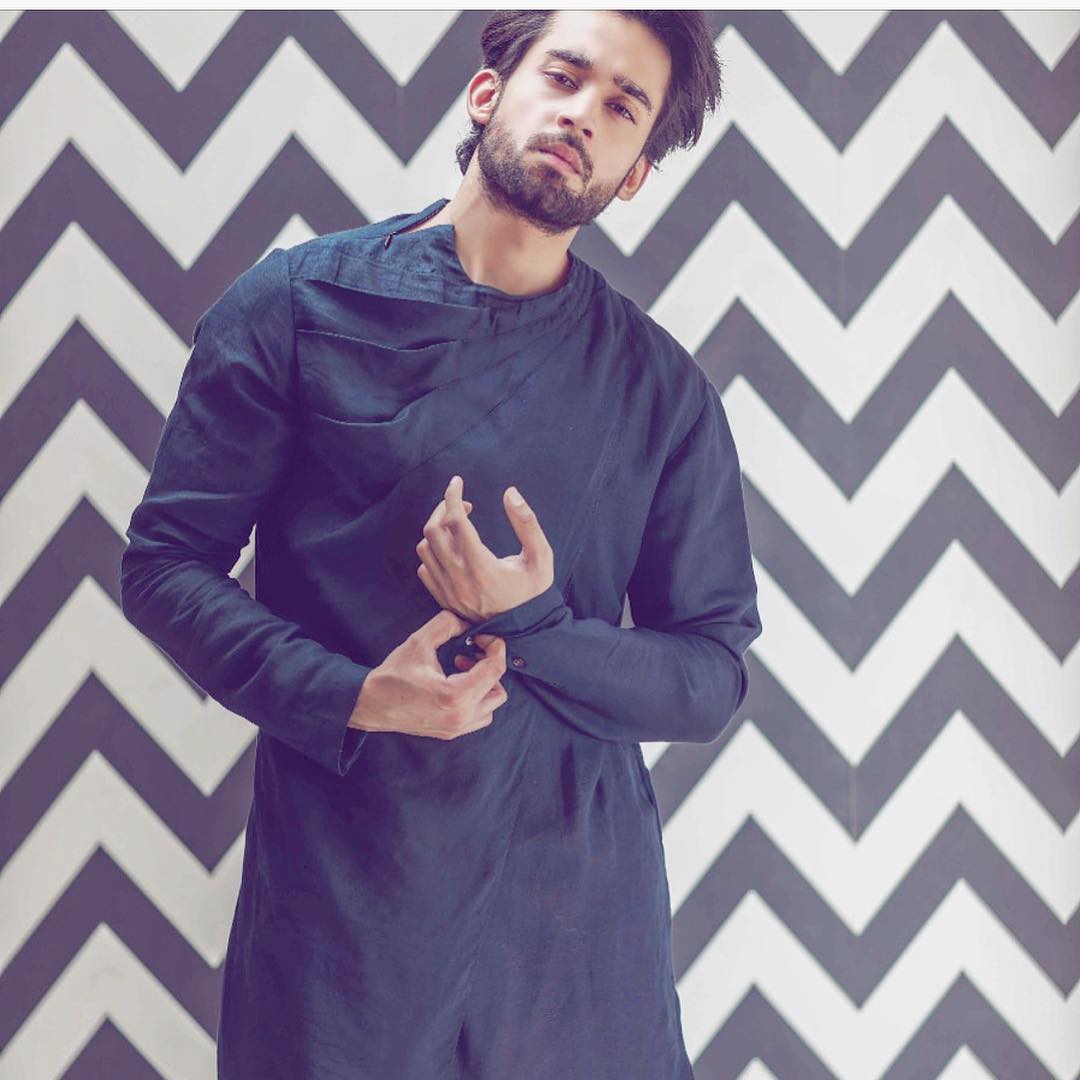 Danish Taimoor
Danish Taimoor announced a few years back that he was taking a break from television and would only be doing films. However, he was back on television soon enough and he made sure that he was back with a bang. He has been part of some of the biggest dramas and re-branded himself in the best way possible. Danish Taimoor has so far restricted himself to Geo therefore his reach might have been affected because of it. There is however no denying the fact that right now he is one of the best. The viewers like his performances and most importantly his on-screen presence is loved by many.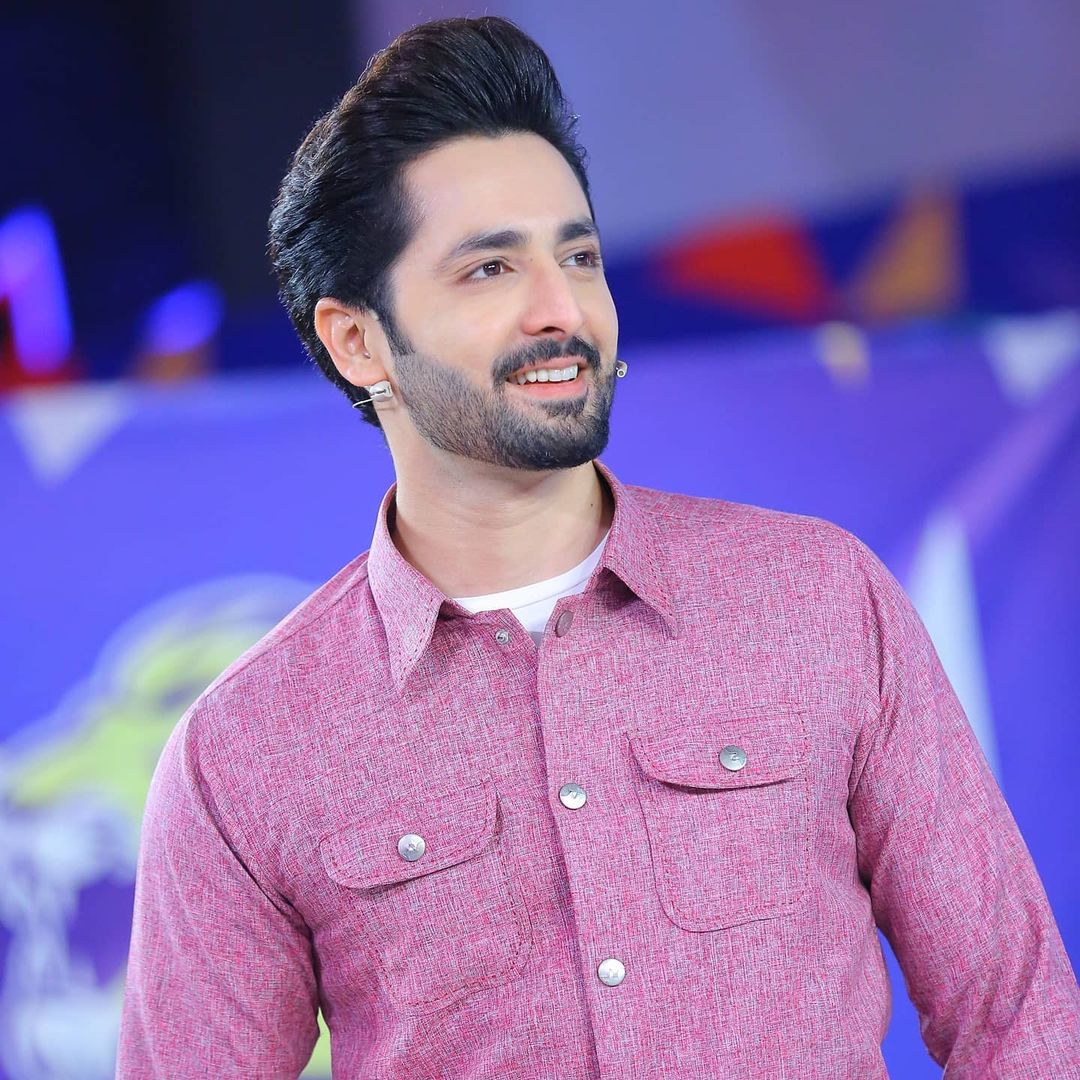 Farhan Saeed
Farhan Saeed is definitely one such actor who is very selective about his work. He has his reasons because he always wants to be a part of such projects that promote and are based on family values. Farhan Saeed rose to prominence after he appeared in Udaari but what marked his success was the immensely popular series, Suno Chanda, so much so that the audience demanded its second season as well. Farhan Saeed definitely has it in him to draw the attention of the audience and his approach towards embracing his characters definitely makes him an audience favorite.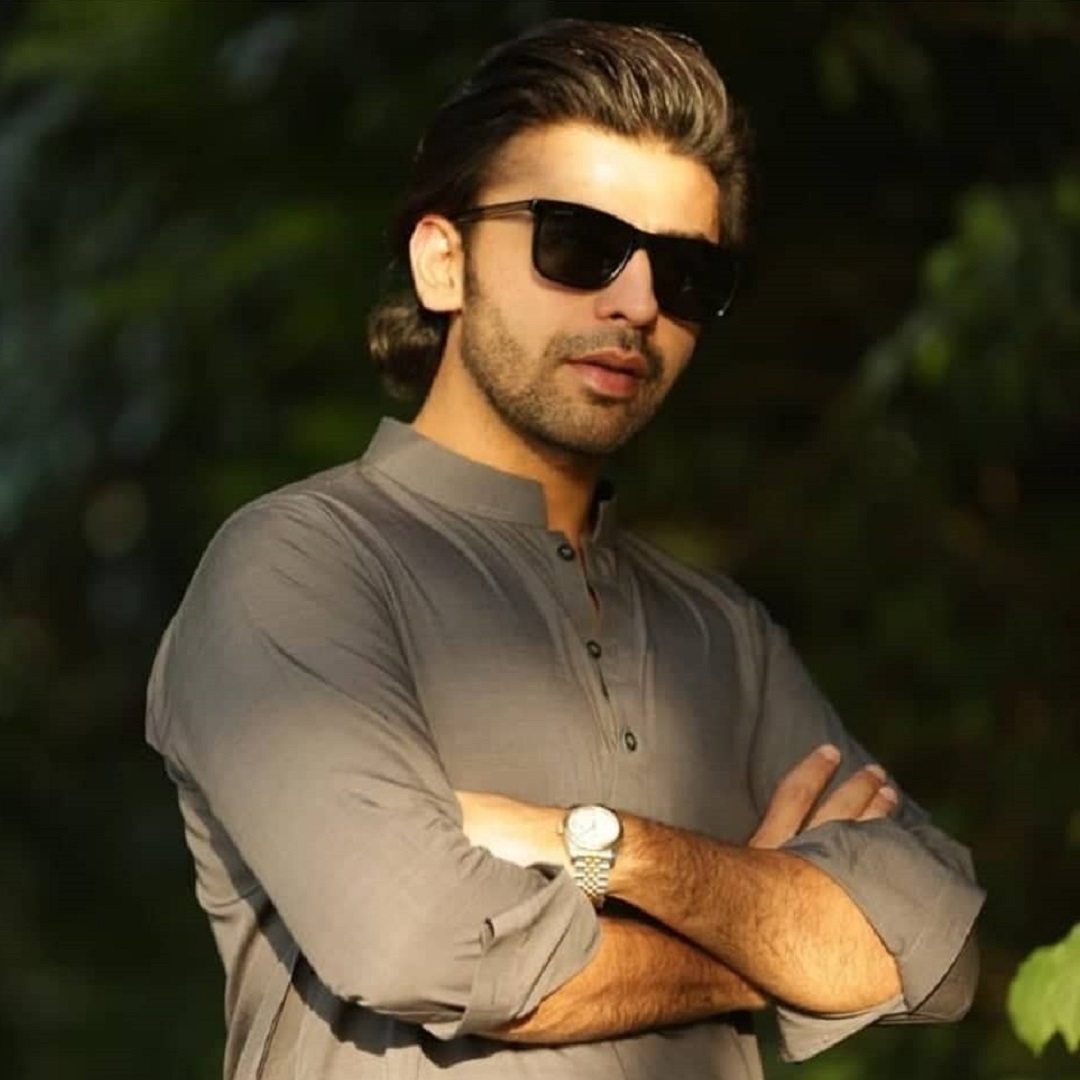 Faysal Qureshi
Faysal Qureshi has been a part of the industry for years now. The fact that makes him one of the most popular actors is that he continues to experiment and reinvent himself as an actor. Faysal Qureshi definitely likes challenging himself and that gives his fans a reason to look forward to his dramas. He has given one superhit drama after another and has worked really hard to attain and maintain the celebrity status that his fans and drama audience have given to him. Faysal Qureshi is one such actor whose association with any project is enough to create hype and make the fans look forward to the drama.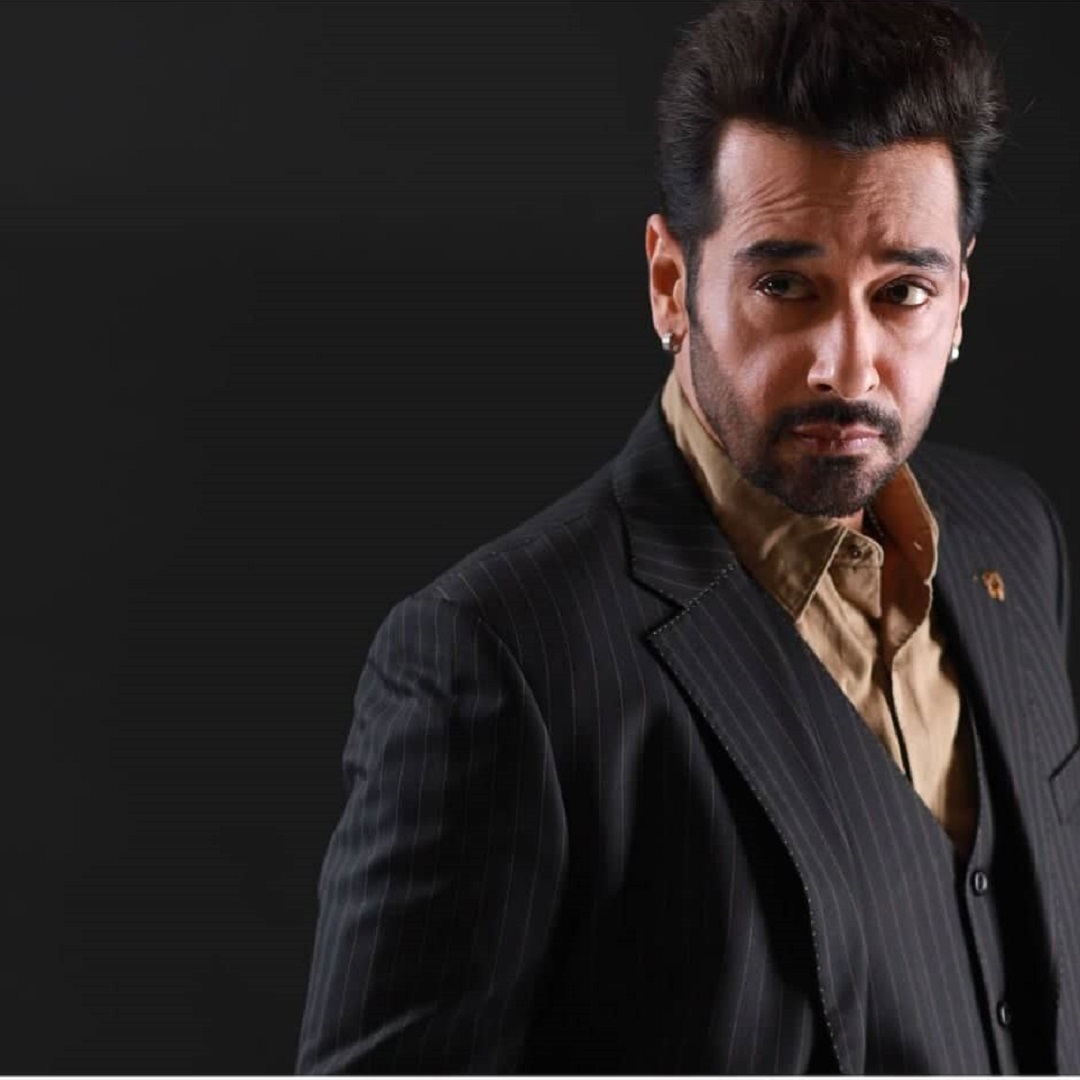 Feroze Khan
Although, Feroze Khan has only been part of few dramas most of his dramas have been immensely popular because viewers wait for his projects and love watching him perform. His popularity is such that his name alone guarantees viewership. Even though Feroze Khan decided he was going to quit showbiz, he is right now playing the main lead in Khuda Aur Mohabbat which is the biggest drama on any Pakistani television channel right now. His film Tich Button has the viewers excited as well. His popularity cannot be denied since many people tune into the dramas he is a part of because of him.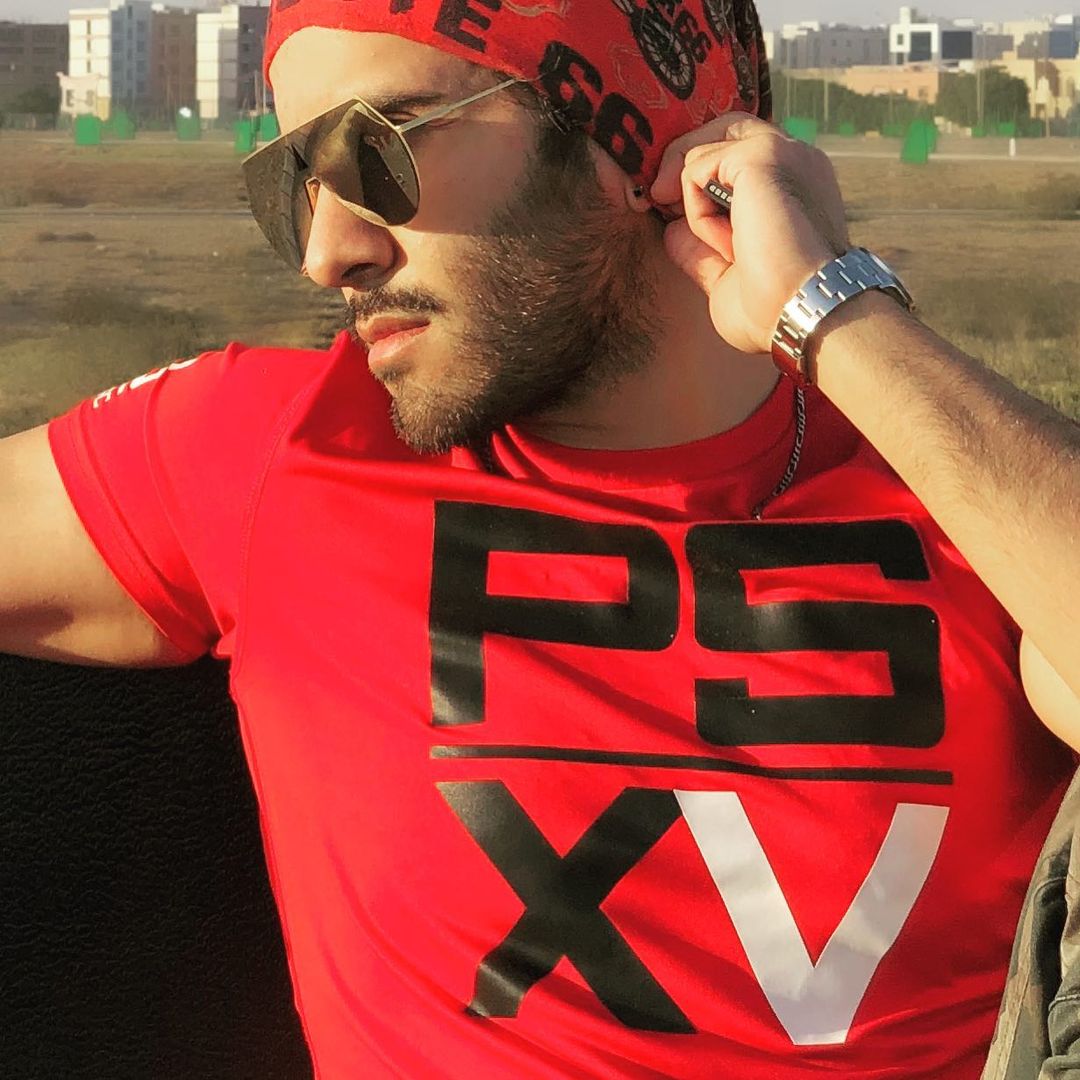 Hamza Ali Abbasi
Hamza Ali Abbasi's popularity is undeniable and unprecedented. He is an actor who has worked in a handful of dramas and films yet he enjoys the kind of popularity which few actors are blessed with. His die-hard fans continue loving him despite the fact that he is rarely seen on television. Drama serial Alif definitely added to his popularity since his on-screen appearance after so many years left a lasting impression.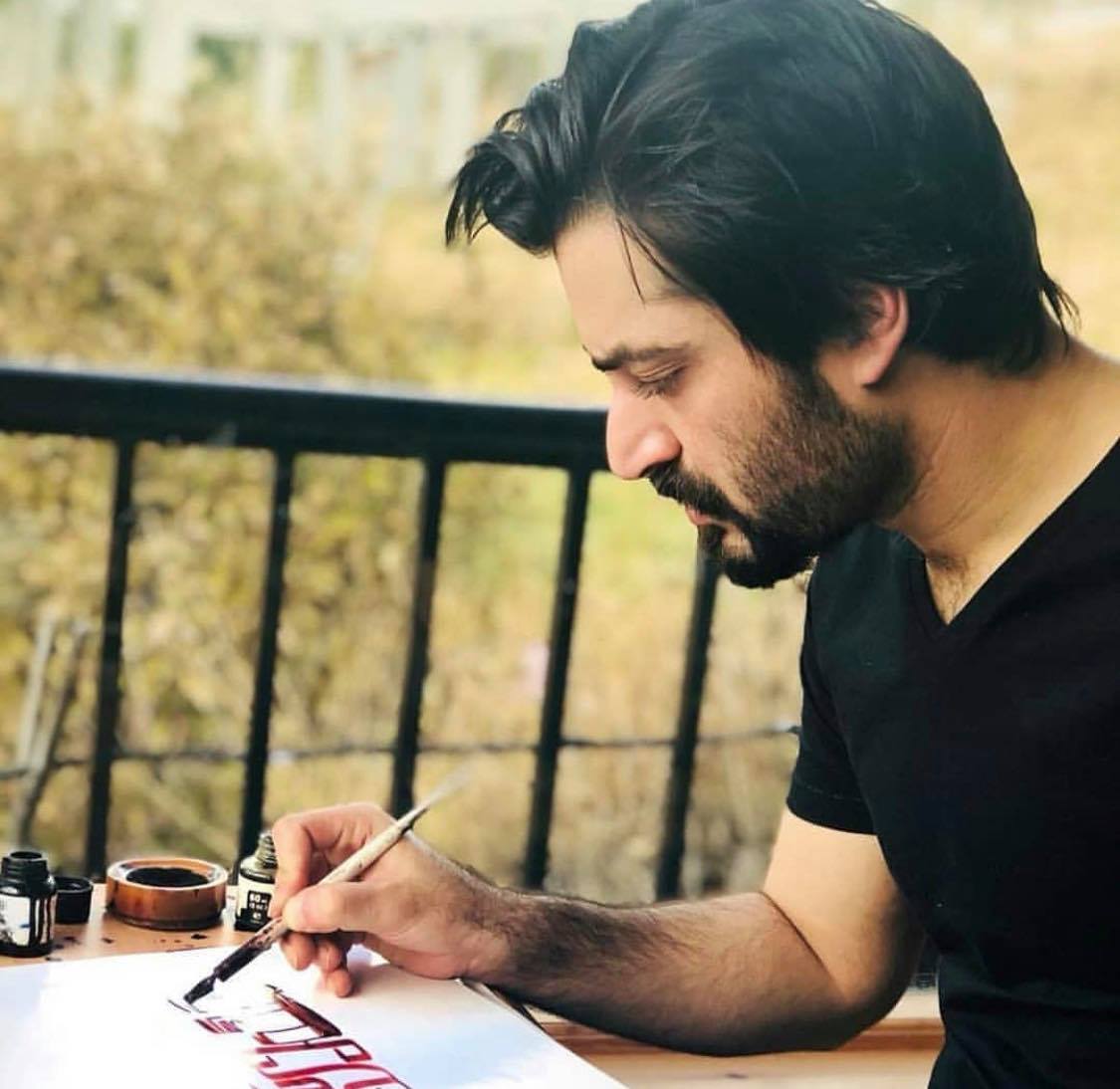 Hania Aamir
Hania Aamir is a young actress who has also been quite selective while working in dramas but every time she has been seen playing the leading role in a drama, the viewers have loved her performances and most of these dramas have been superhits. Hania Aamir's performance is always full of confidence and her vibrant real-life personality is another reason why people love her.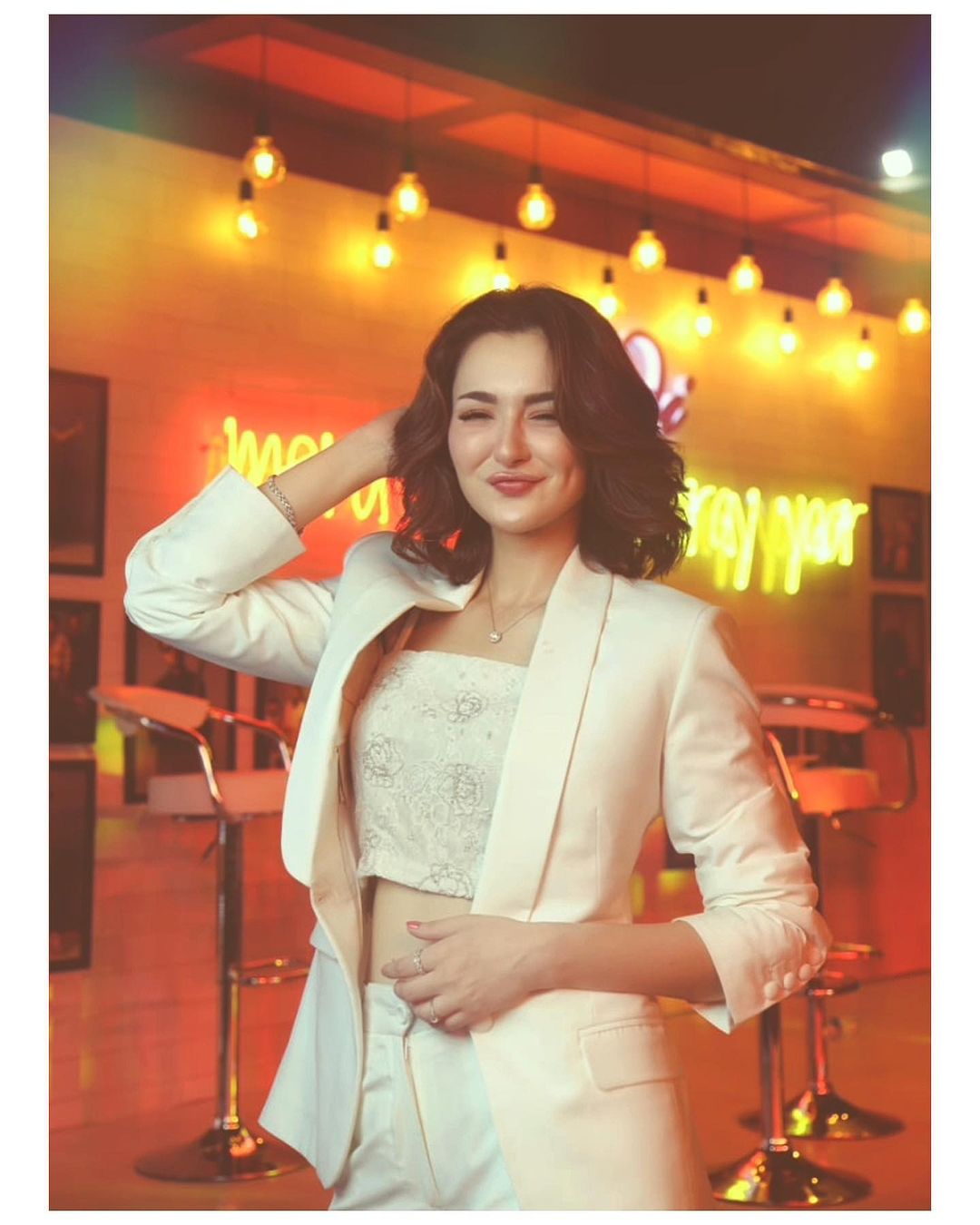 Hiba Bukhari
Hiba Bukhari made it to this list because of the kind of popularity her projects received recently. Even though she is not the critics' favorite, fans love her. That is the reason why she has been part of some of the biggest dramas lately and every drama she has been a part of has been a hit. This goes to show that she has the kind of fans who watch every drama she is a part of.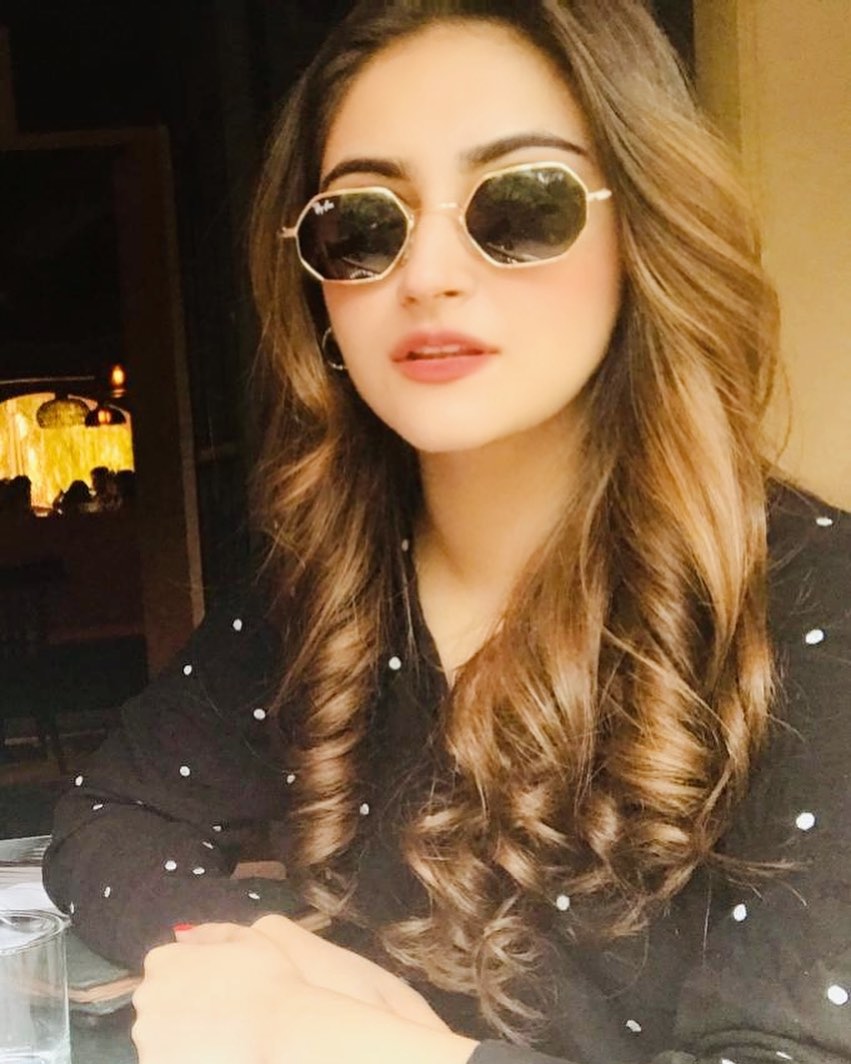 Hira Mani
Hira Mani's popularity skyrocketed when she played the main lead in the drama serial Do Bol. The on-screen chemistry she shares with her co-stars is another reason why viewers always fall in love with her characters. She emotes so well that she makes the viewers feel everything her character is going through. She is also the reason why most of the dramas she is a part of are always a hit. She makes sure that she chooses her projects really carefully and most often ends up making some really good choices. Her wise and sensible choices definitely add to her fandom.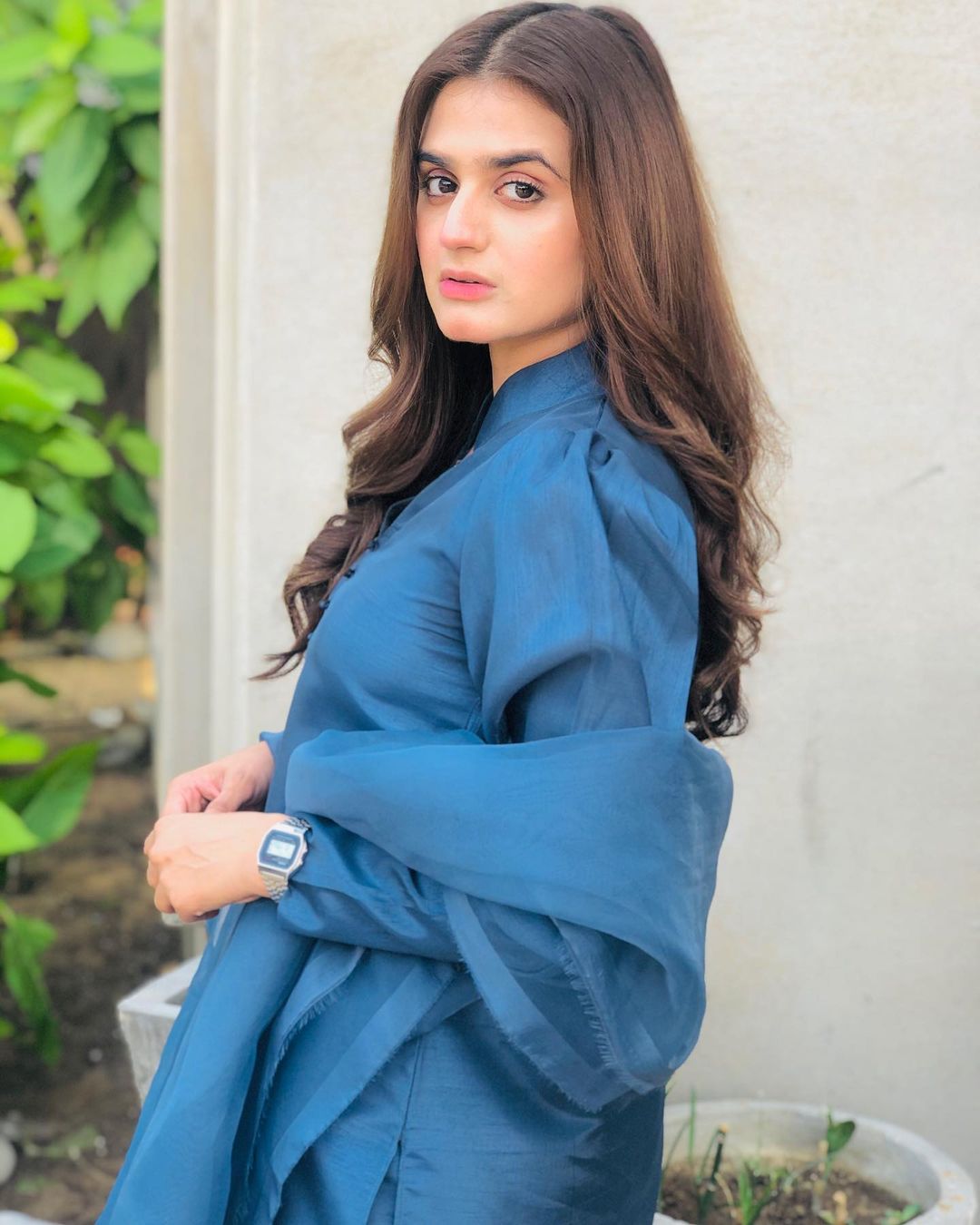 Humayun Saeed
Humayun Saeed established himself as a credible actor a long time back. Right now he is more relevant than ever after his hit drama serial Mere Pass Tum Ho. Humayun Saeed has the ability to grab the attention of the viewers with his powerful performances and he does especially well in emotional scenes. Even after all these years, Humayun Saeed is the undisputed romantic hero on television. There are very few actors who are considered equally big on the small screen and the big screen. Humayun Saeed keeps on giving his fans something amazing to look forward to and he never disappoints. His popularity cannot be denied and is only increasing with time.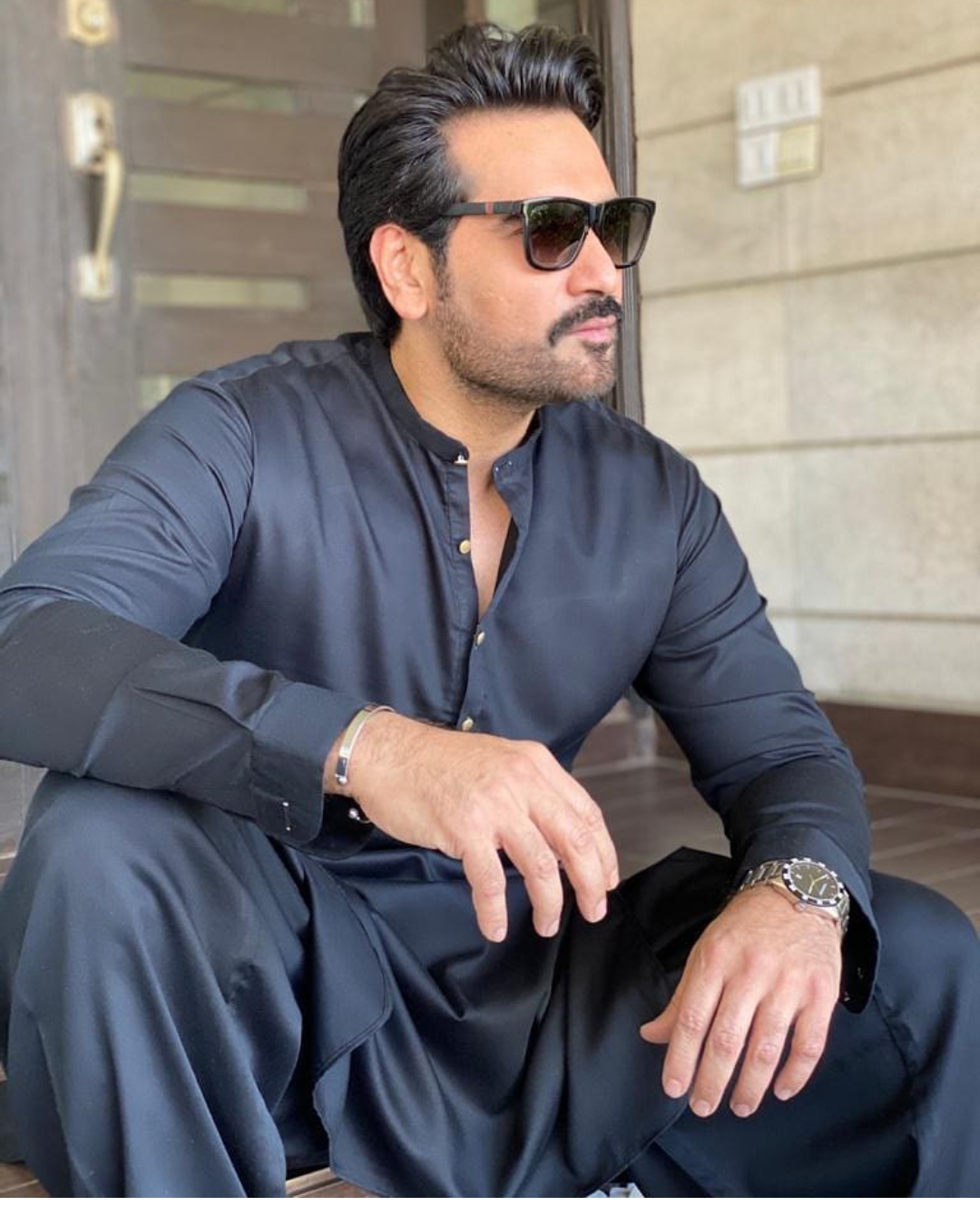 Imran Ashraf
Imran Ashraf has worked really hard to earn this slot by showing versatility and constantly upgrading himself. After giving the best performance of his career in Ranjha Ranjha Kardi, in a challenging role, he mesmerized the viewers once again with his performance in Mushk. Imran Ashraf gained weight for Ranjha Ranjha Kardi and trimmed down considerably to fit into Adam's role. He takes his acting career really seriously and the amount of hard work he puts into every performance makes every role stand out. Currently, his performance in Raqs-e-Bismil has made the viewers understand yet another complicated character played by him. Imran Ashraf went from being a supporting actor to one of the most loved leading actors in the industry. All his fans and followers have seen him grow over the years. He is equally loved for his down-to-earth nature and the way he interacts with his fans.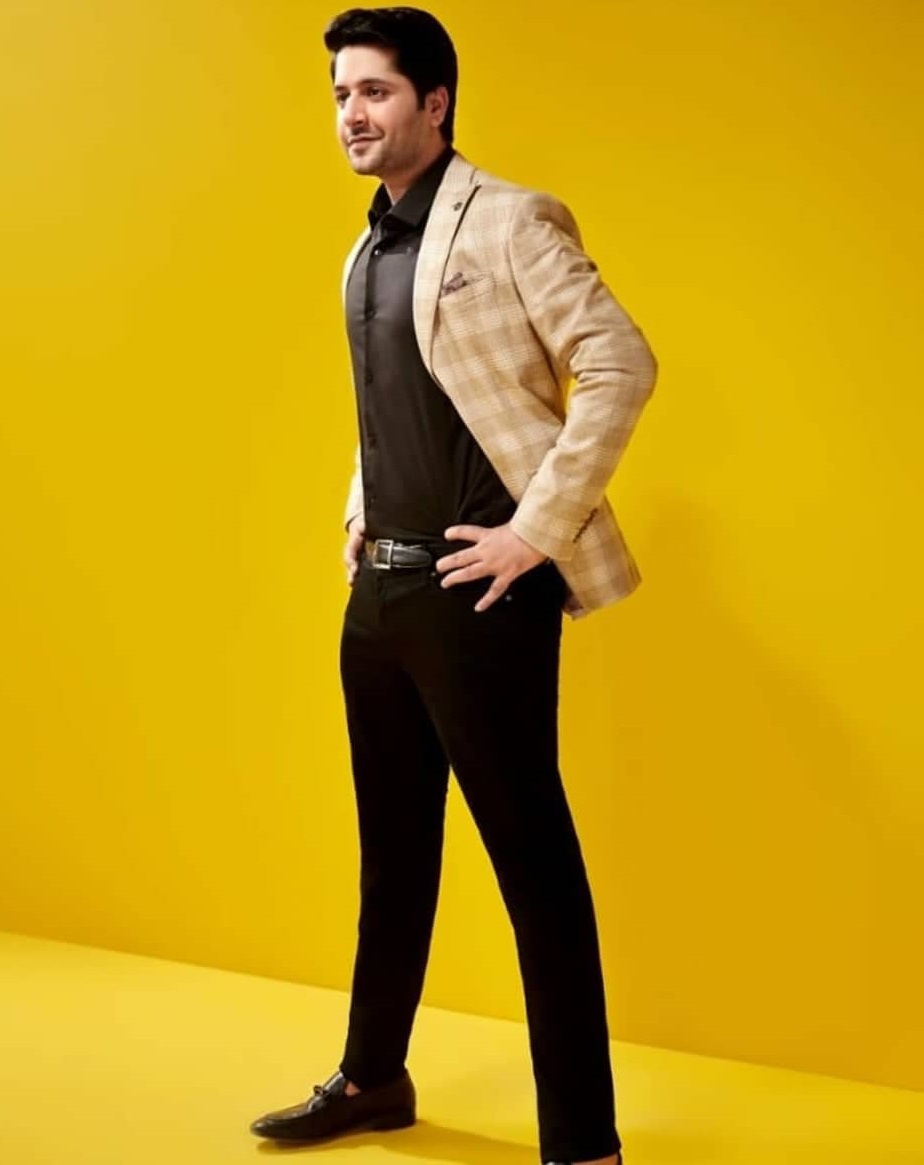 Iqra Aziz
Even though Iqra Aziz has been typecast lately and the viewers are waiting to see her in a different role, her popularity cannot be denied. Iqra Aziz managed to make it big in the industry based on her own talent and every single drama she has played the lead in has been popular. If she diversifies her choices, she will be loved even more. Ranjha Ranjha Kardi proved to be a game-changer for her and later on even though Jhooti wasn't the best drama, it was immensely popular. Right now she is playing the leading role in Raqeeb Se and Khuda Aur Mohabbat.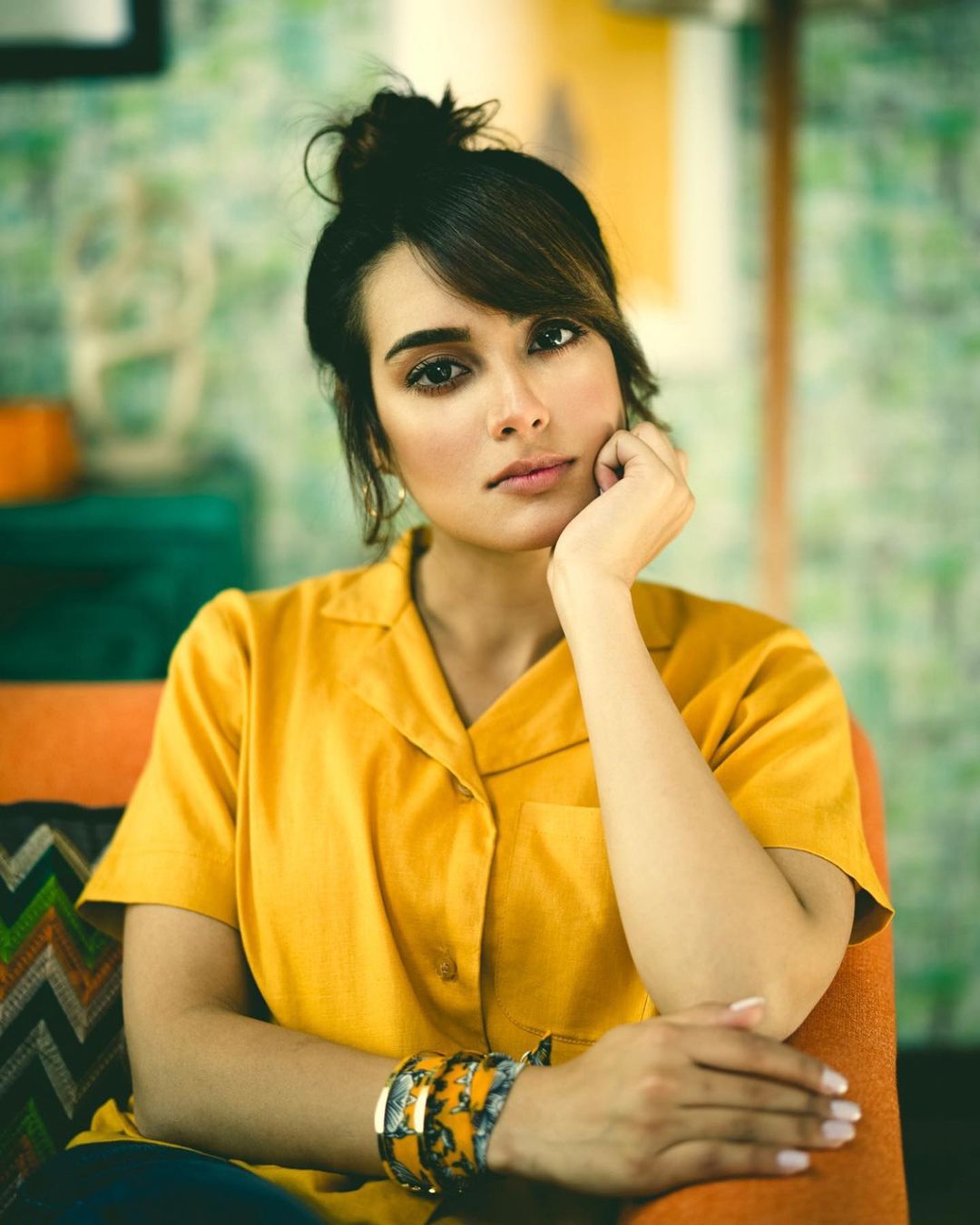 Imran Abbas
Imran Abbas has been around for many years and in all these years he has evolved as an actor. Although he has been criticized for playing similar roles and rightly so, there is no denying the fact that he is a really popular actor. He is one of the best leading men in the industry whose name alone guarantees TRPs. He also has great acting skills, all he needs to do is to be more selective about the projects he decides to be a part of. Imran Abbas' on-screen chemistry with his co-actors has also made him one of the best actors right now. He is one of those few leading men in the industry who have the most organic on-screen chemistry with all their leading heroines.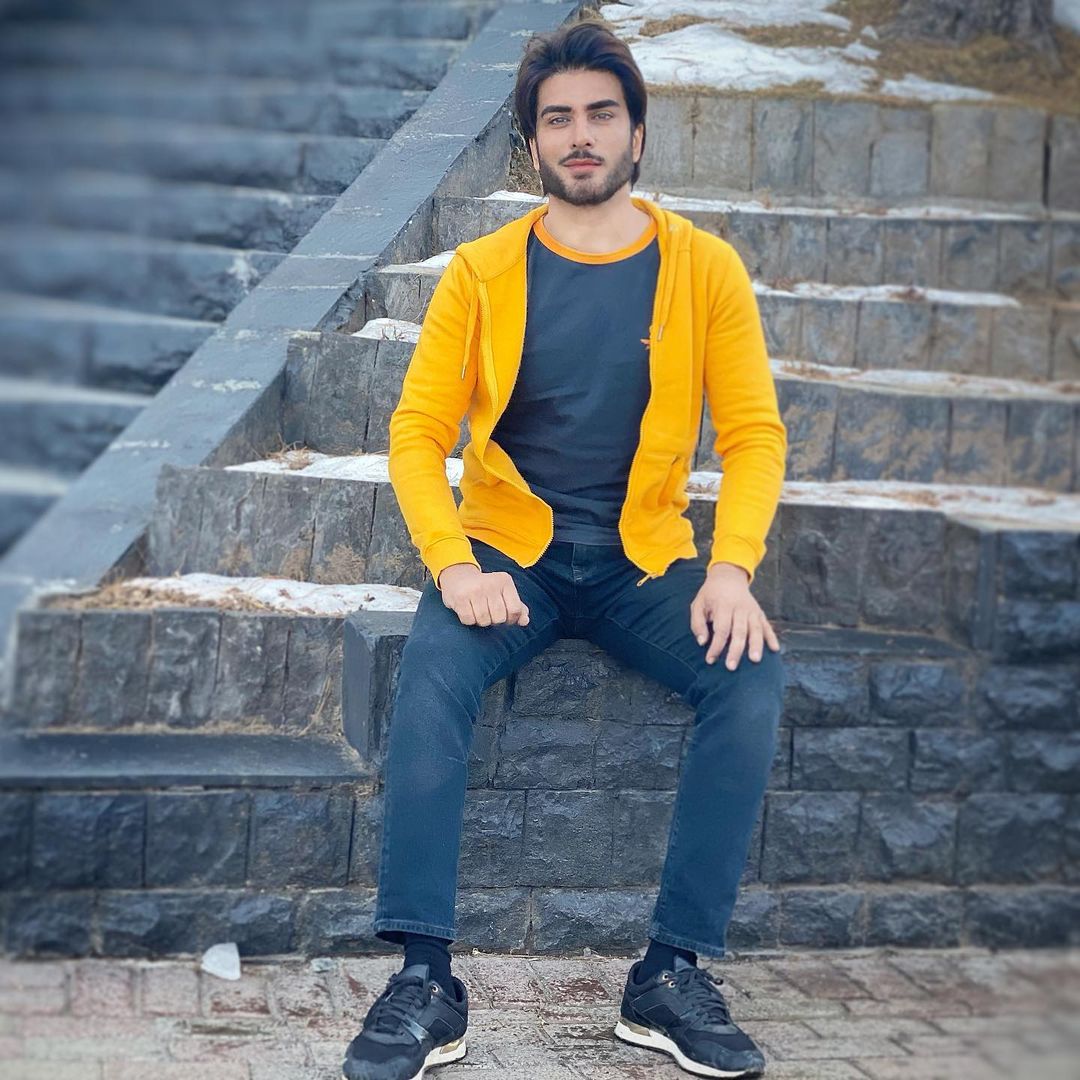 Junaid Khan
Junaid Khan has come a long way after years of hard work and choosing the projects he works in carefully, Junaid Khan truly deserves a spot on this list. He is a top-notch actor who has a massive fan following. He fits into the kind of roles most actors would probably not be very comfortable playing. He has been seen playing different kinds of roles and offered his fans the variety they needed in order to stay interested in what he had to offer next.
This list would be incomplete without him.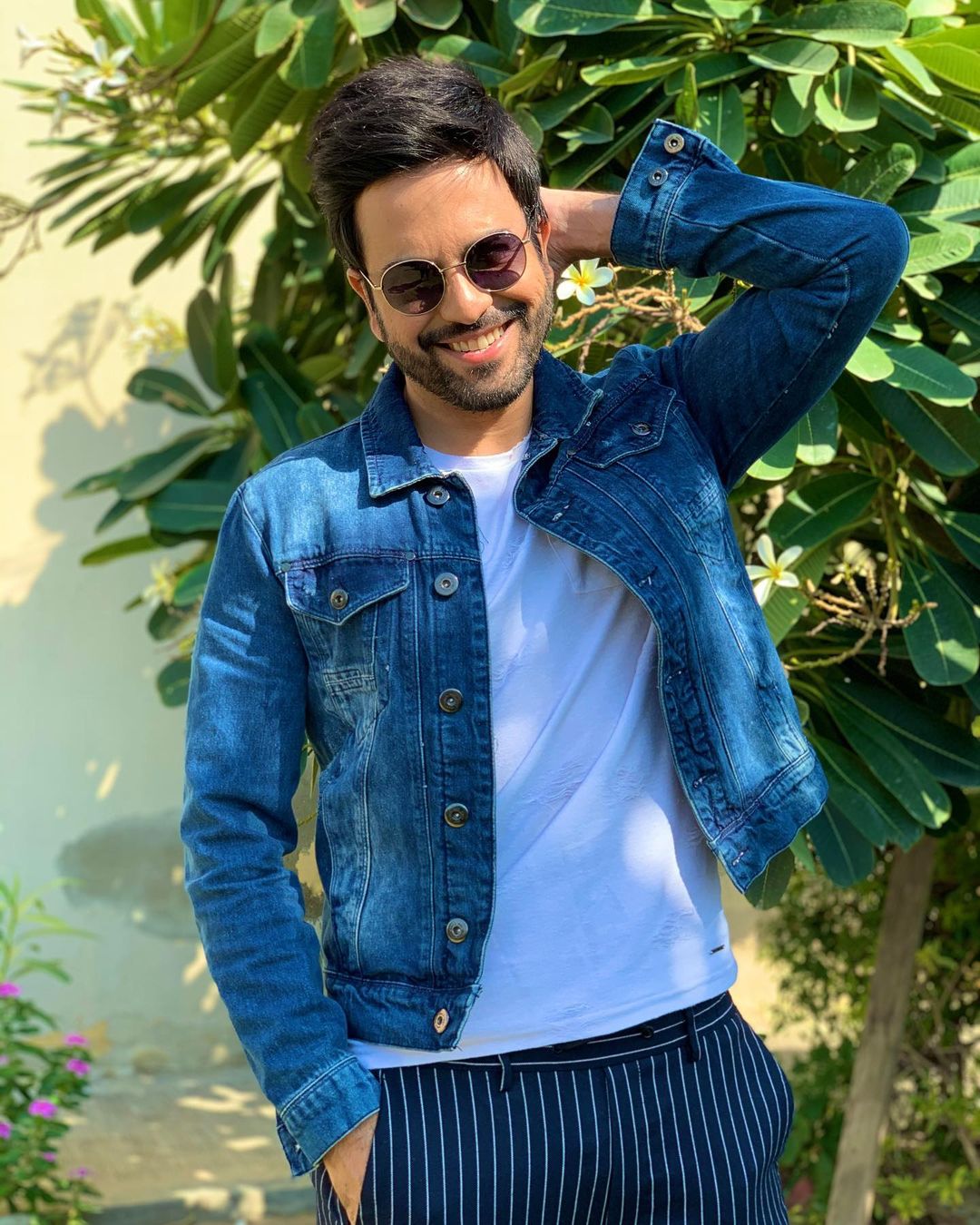 Minal Khan
Minal Khan has played the leading role in the most popular dramas recently. After playing roles that were plain and simple, Minal decided to experiment by playing a negative role in the drama serial Jalan. This drama turned out to be the one that generated a lot of criticism but also made Minal Khan more popular than ever. Her performance was loved by the viewers. Minal Khan was always popular but it was only recently that she became even more famous due to her acting projects.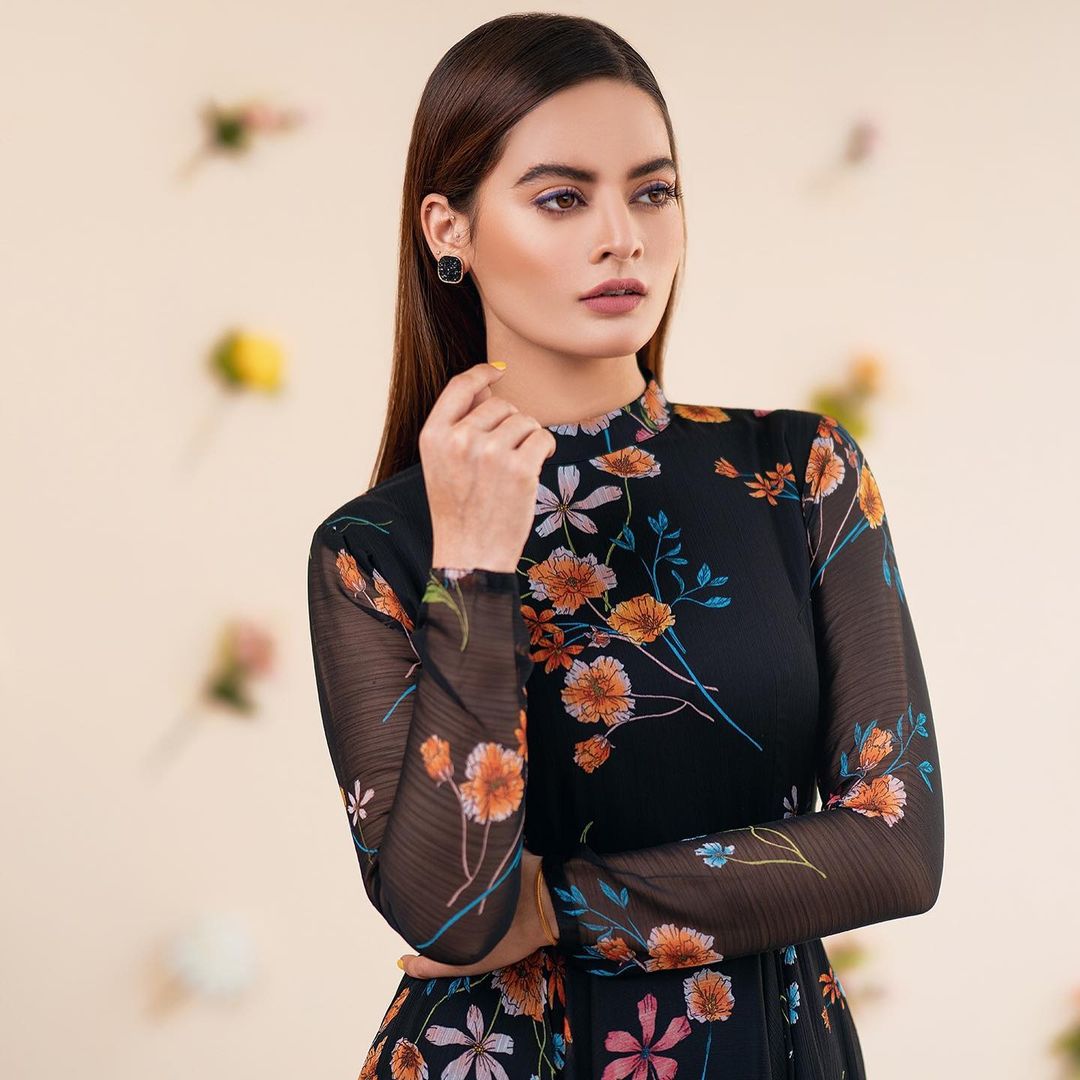 Mirza Zain Baig
Mirza Zain Baig gradually established himself as an actor who can play a variety of roles. He has been part of some of the most popular dramas and he already has the kind of fan base that ensures that his presence alone guarantees viewership. Right now with the tough competition in the industry, it isn't easy for a new actor to carve his own identity and name but Mirza Zain managed to do just that. Right now, he is undoubtedly, one of the most popular young actors and it is crystal clear that he will only get more popular with time.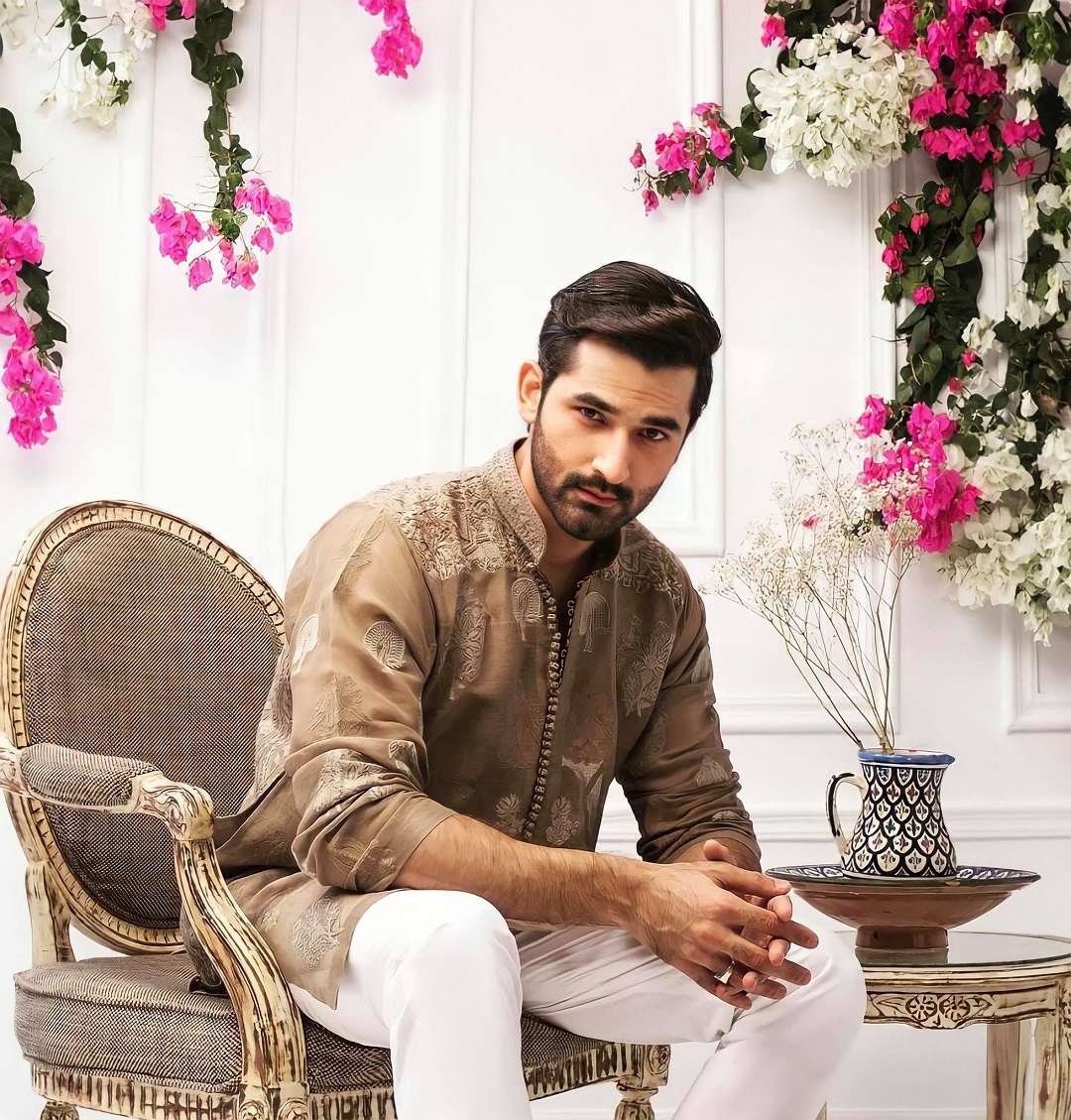 Madiha Imam
Madiha Imam has been consistent with her work and although there was a time that she was underrated, she has always impressed the viewers with her craft. Madiha Imam is one such talented actress who always believes in experimenting and likes to do substantial roles that show women as strong individuals who can make their own decisions. Madiha Imam is an effortless actor and she has worked in numerous dramas that brought a lot of appreciation and acknowledgment her way.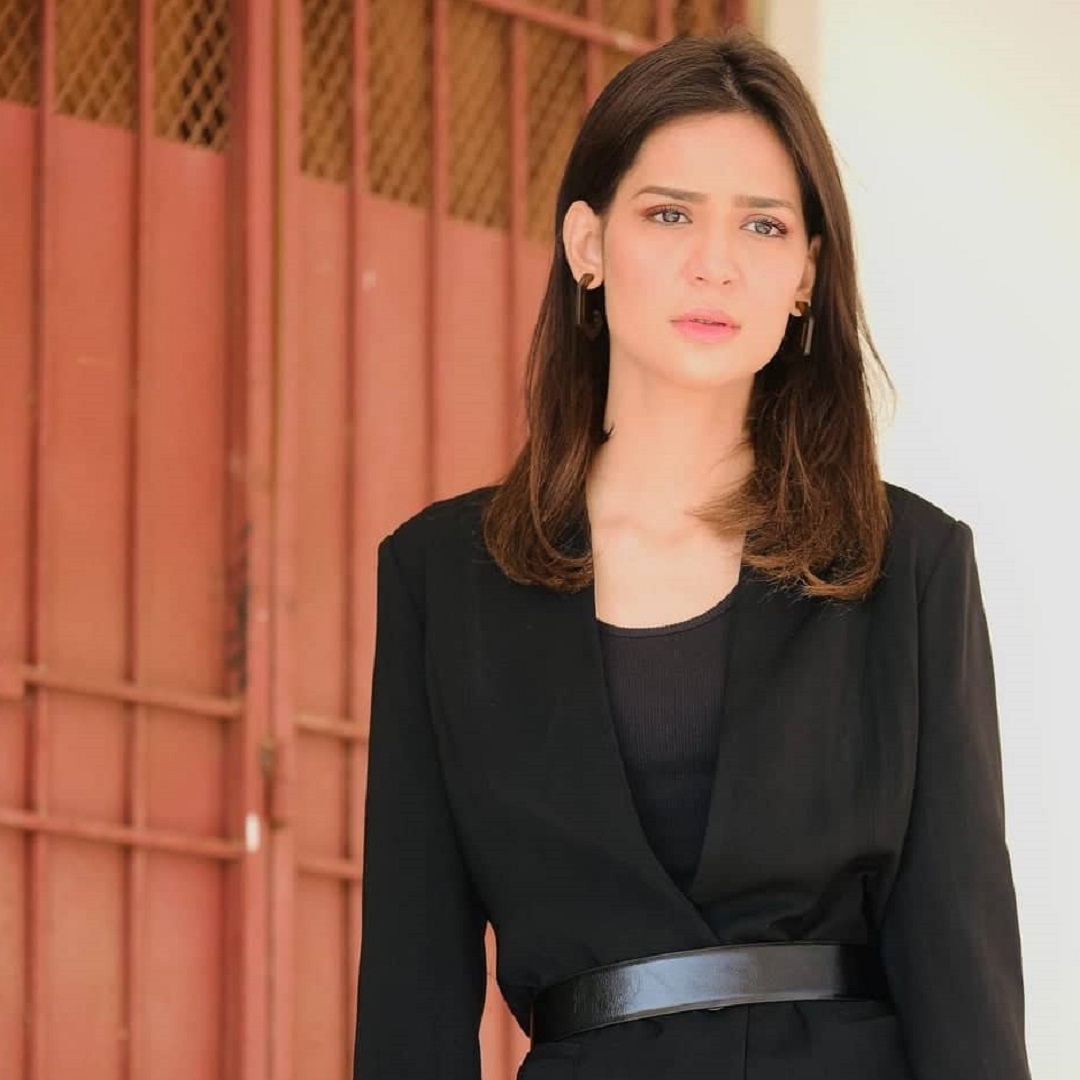 Mahira Khan
Mahira Khan is one of the biggest stars and actresses of the Pakistani industry. Drama serial Humsafar brought her so much of fame and success that even after so many years of its release, it has not fizzled away and people love her despite the fact that she has been very selective about her projects. Mahira Khan definitely is one of those actresses whose projects are highly anticipated by the fans and the audience wants to see more of her. Her drama serials Sadqay Tumhare and Bin Roye too had a lot of viewership because of her association with the project.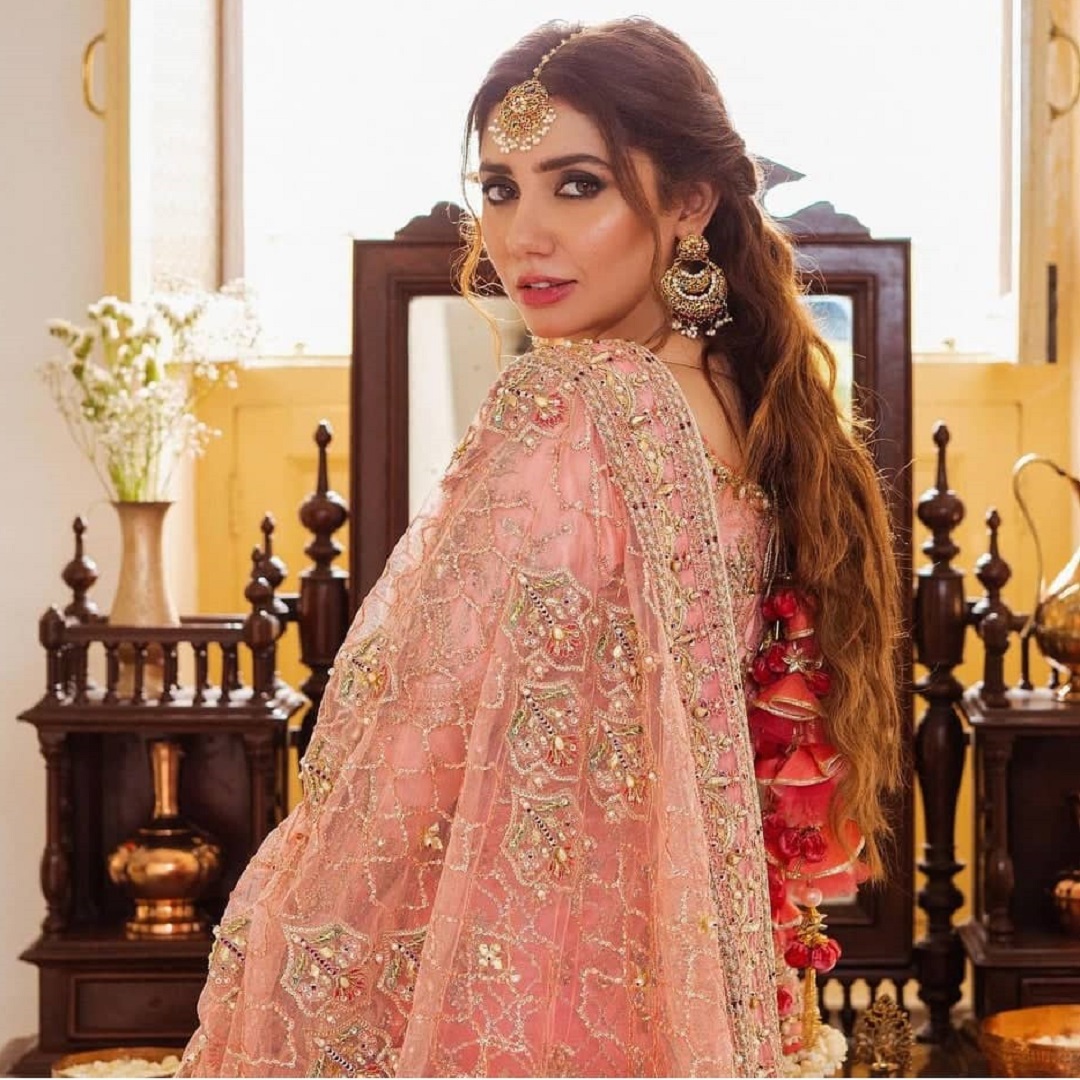 Mawra Hocane
Mawra Hocane definitely has come a long way and although she started appearing in dramas years ago, she is at that stage where she has a vision and wants to only do such projects that give her a lot of margin to perform as well as offer her a substantial role to play. In her latest drama serial Sabaat, she ended up being the best part of the drama because viewers loved the character of Anaya played by her. Mawra Hocane has now started going for a more realistic approach towards her characters which makes it even more relatable for the audience.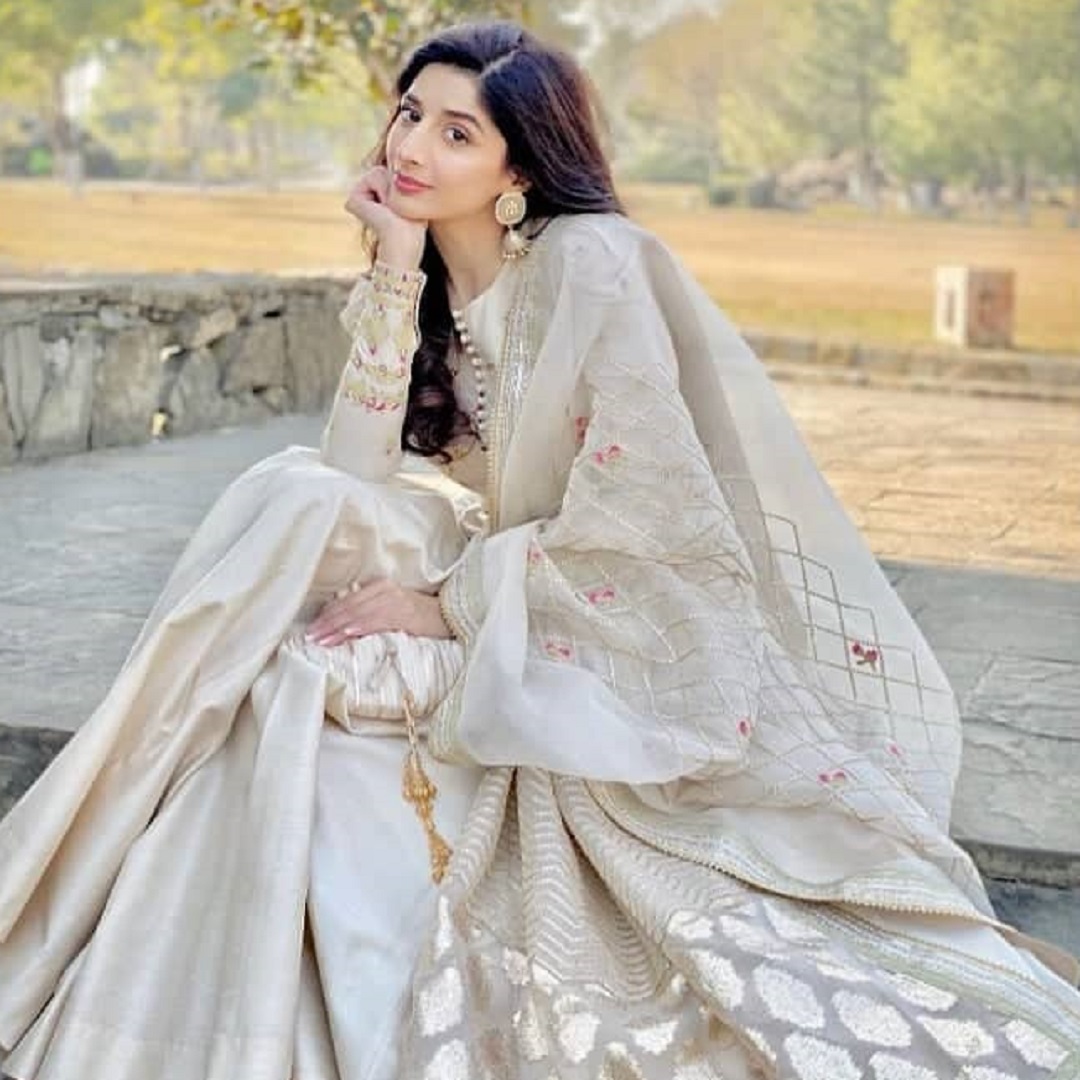 Maya Ali
Maya Ali has made a come back after years and even though she has returned to the TV screens after such a long gap, her fame and success have not faded away, that is because right from the beginning, she made a mark and left an impression that she is a very confident actress who has it in her to make any character her own. She is currently being seen in Pehli Si Mohabbat and with each passing episode, making the viewers fall in love with her. Maya Ali has worked really hard and has come a long way, she has projected herself with utmost grace and charm which has made her name engraved in the minds of the drama viewers.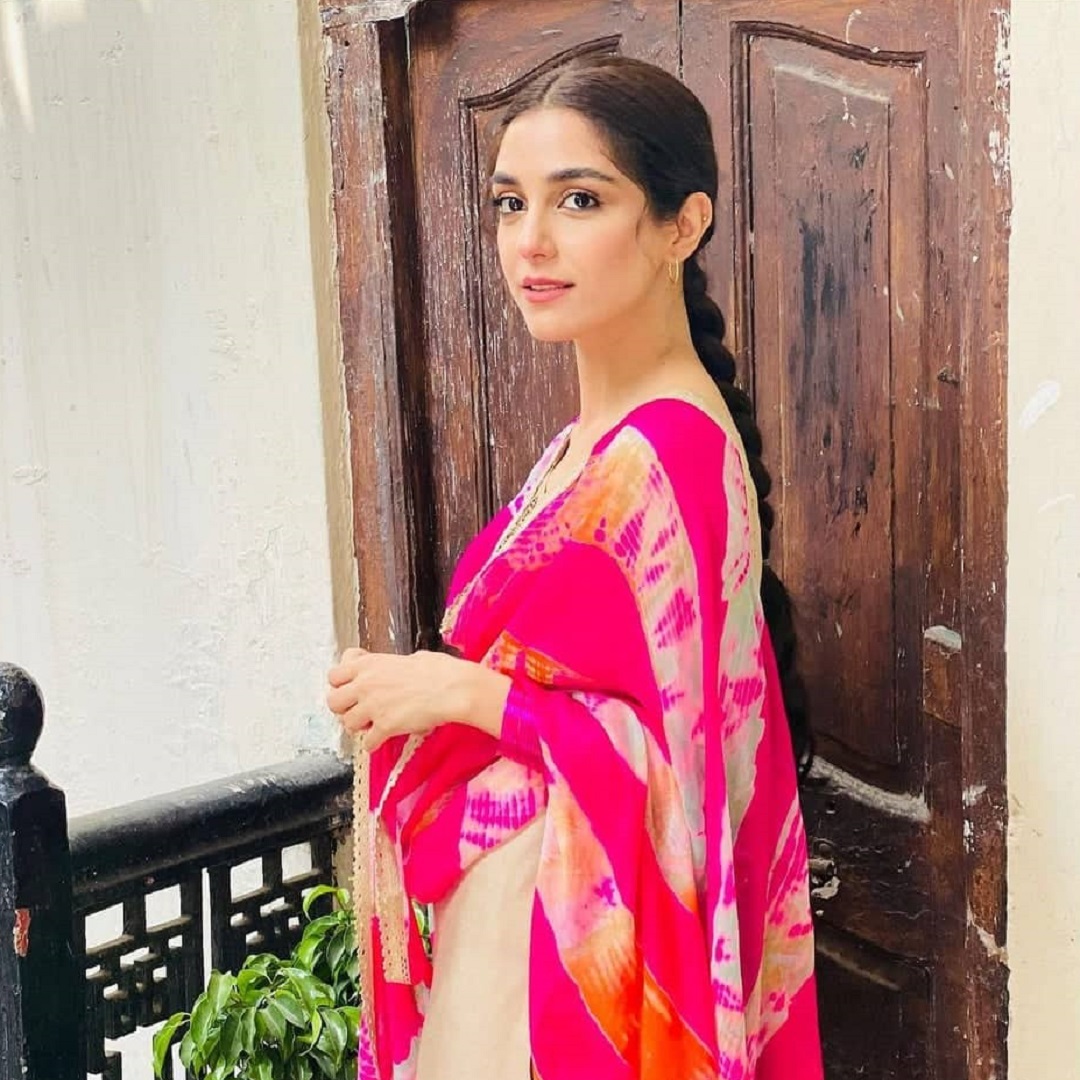 Mohib Mirza
Mohib Mirza has been a part of the industry for a long time now but last year, his drama serial Dushman e Jaan ended up being a breakthrough in his career. Mohib Mirza has been very selective about his work right from the beginning but this project put his name on the map and gave the audience enough reasons to see Mohib Mirza in a very different light. Mohib Mirza's phenomenal acting spoke volumes and got the viewers engaged, this is the reason his upcoming drama serial Neeli Zinda Hai is already getting a lot of attention and is highly anticipated because the viewers expect nothing but the best from him.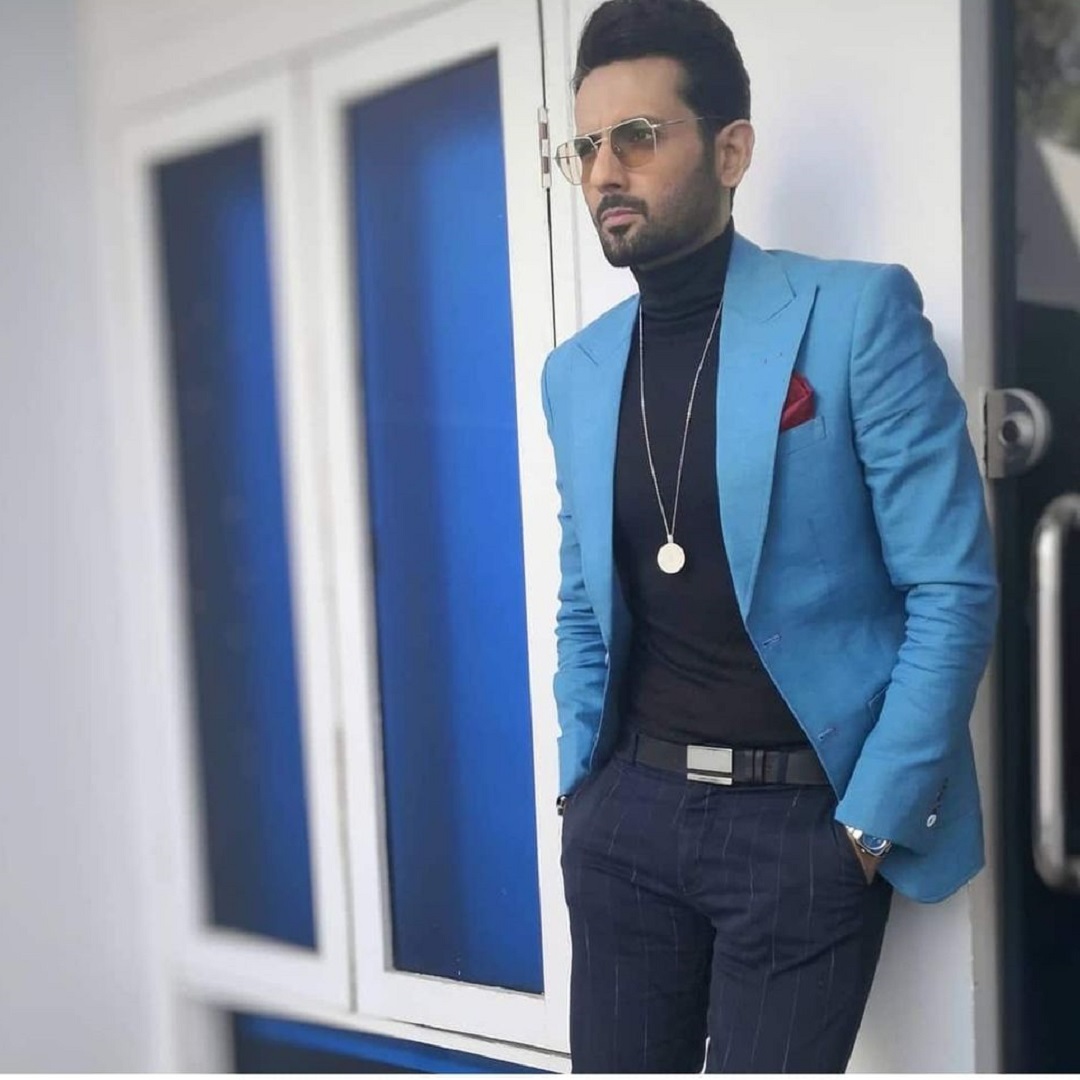 Neelam Munir Khan
Neelam Munir rose to prominence with her drama serial Dil Mom Ka Diya but after that, her graph went higher and she continued to impress with one phenomenal performance after another. The most impressive aspect of Neelam Munir Khan's approach is that she makes sure none of her projects, characters, or performances are the same and she likes to bring something new and different to the table. Over the last couple of years, she has given one impressive performance after another which definitely has put her in the lead and make her one of the popular actors right now.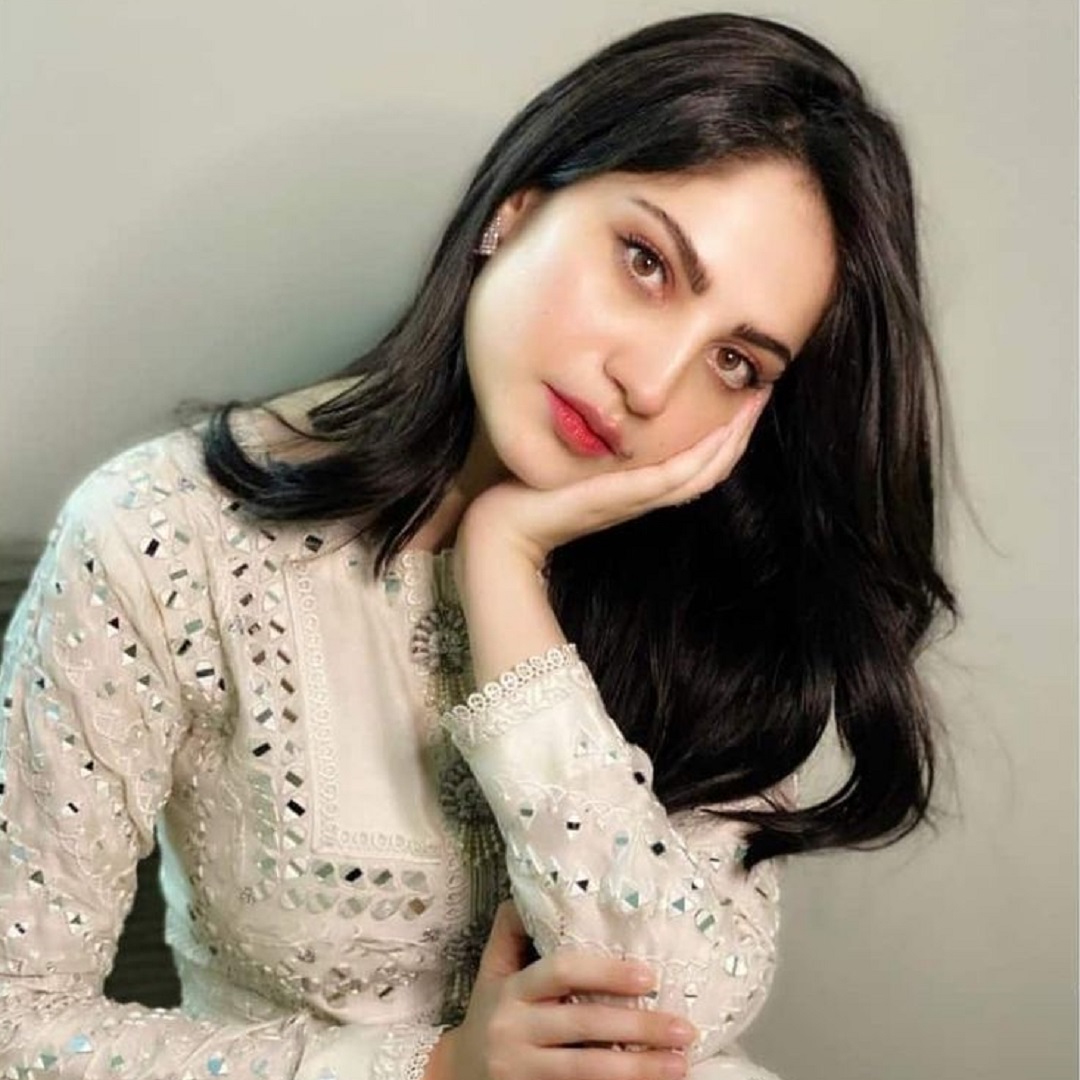 Ramsha Khan
Ramsha Khan is yet another actress whose realistic and emotional acting leaves the viewers in awe of her talent and craft as an actor. Ramsha Khan also believes in experimenting this is why she has done a variety of characters in such a short span of time. She has done almost all sorts of characters from positive to negative to boisterous to a subdued and oppressed young girl, but she shined in every single character and proved that she is a force to be reckoned with, which is why she is now one of the highly sought-after actresses of Pakistani drama industry and has become quite popular as well.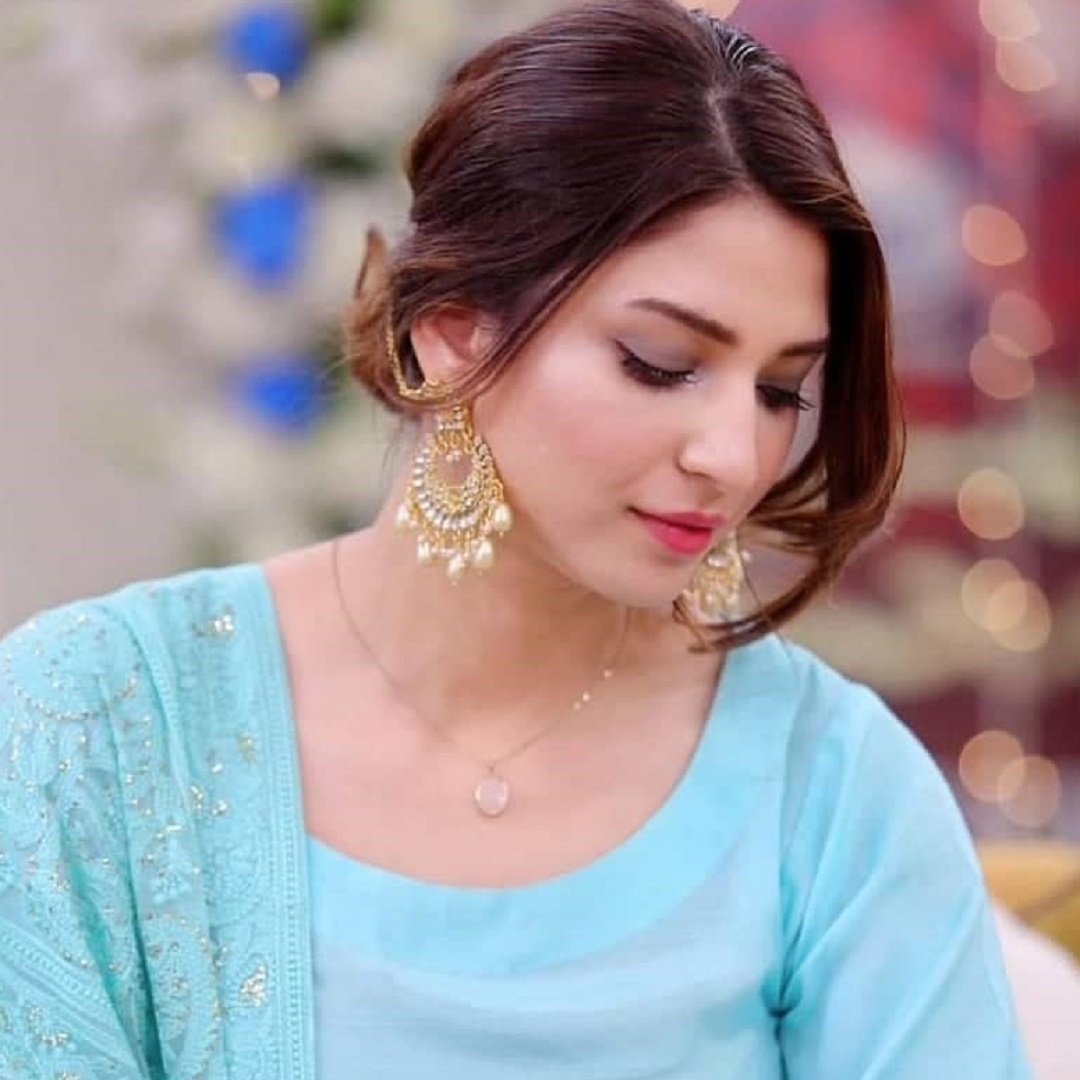 Saba Qamar
Saba Qamar is another big name in the Pakistani drama industry. Although Saba Qamar has now ventured towards movies the fact remains that every time she decides to a TV drama, her fans and drama audience always get excited. Saba Qamar has a lot of dramas to her credit and this is why, it is a given that no matter which project she will choose, she will take it to the next level, firstly with her presence and then with her acting skills. Saba Qamar is one of those Pakistani actresses whose fame and success only multiply and people want to see more of her.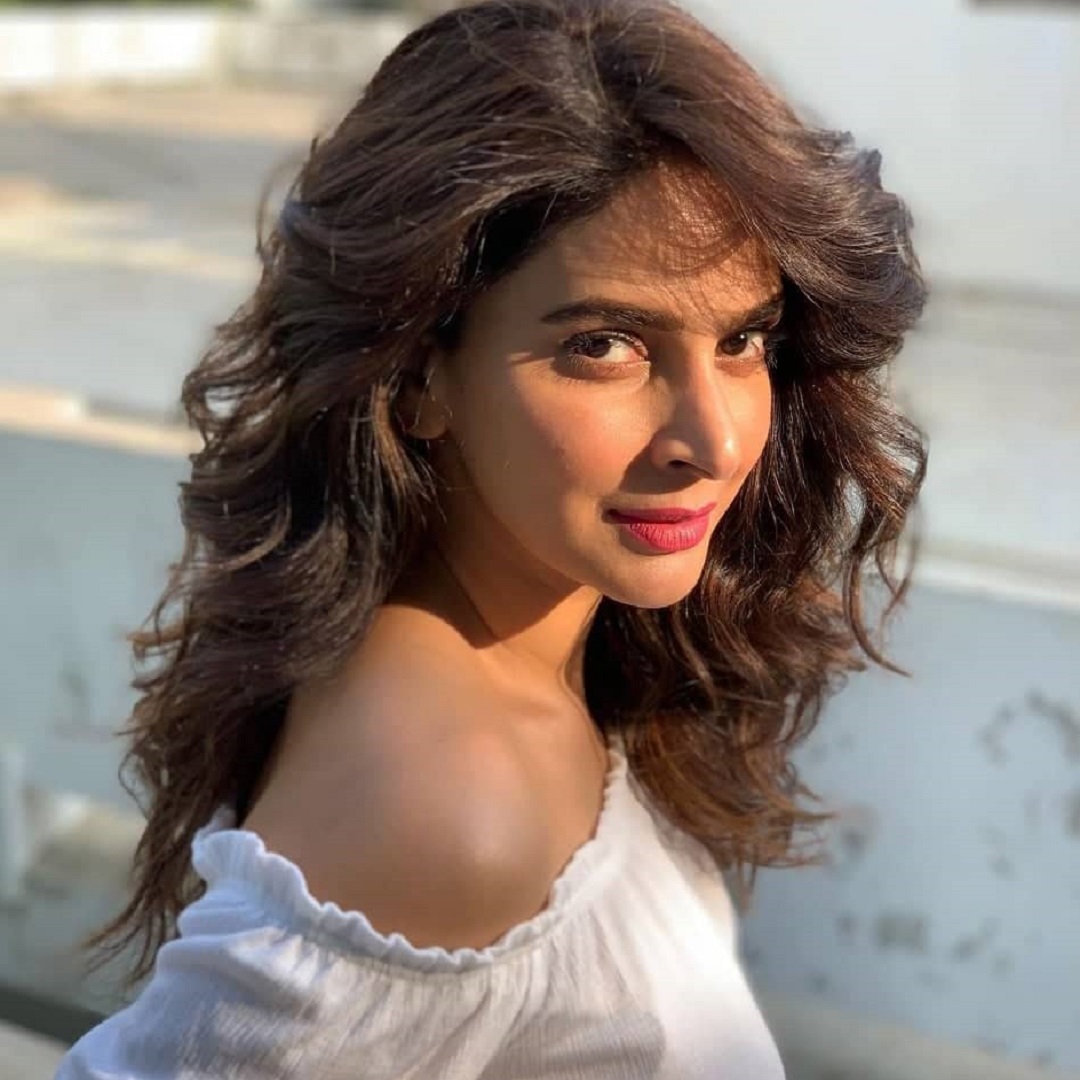 Sajal Aly
Sajal Aly is one of the biggest celebrities in the Pakistani showbiz industry. Although she has been a part of the industry for a long time now the way she continues to impress with her phenomenal performances gives her fans all the more reasons to appreciate her. Sajal Aly is a measured actor that leaves the audience mesmerized with her craft. There has not been a single character under the sun that Sajal Aly hasn't performed. The way she approaches her characters and adds so much depth with her minute expressions and flawless acting makes it quite exciting to see her performance. She enjoys a huge fan following but the fact also remains that over the years, she has given a lot to the drama industry and audience as well.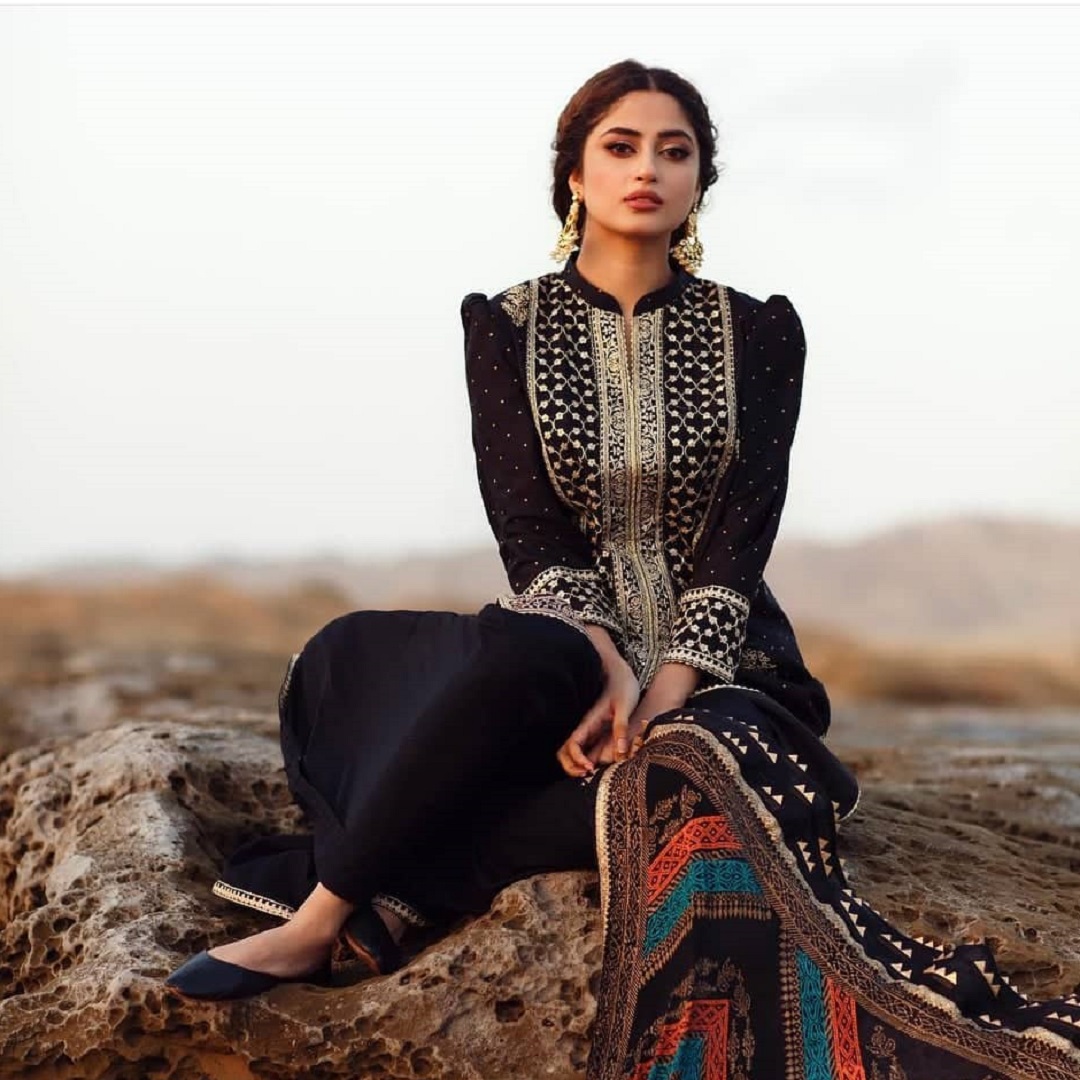 Sami Khan
Sami Khan is one of the consistent and top actors of the Pakistani drama industry. After playing the second lead for years, Sami reinvented himself and took the seat of the main lead and he has been doing justice to the characters that are assigned to him. Although in some of the dramas, Sami Khan still plays the second lead he makes it more about the character and his performance which shows his dedication and sincerity towards his work. Over the years, Sami Khan has grown comfortable in front of the camera and enjoys doing such characters that challenge him as an actor. His performances in Ishq Zahe Naseeb, Inkaar, and Saraab have been incredible.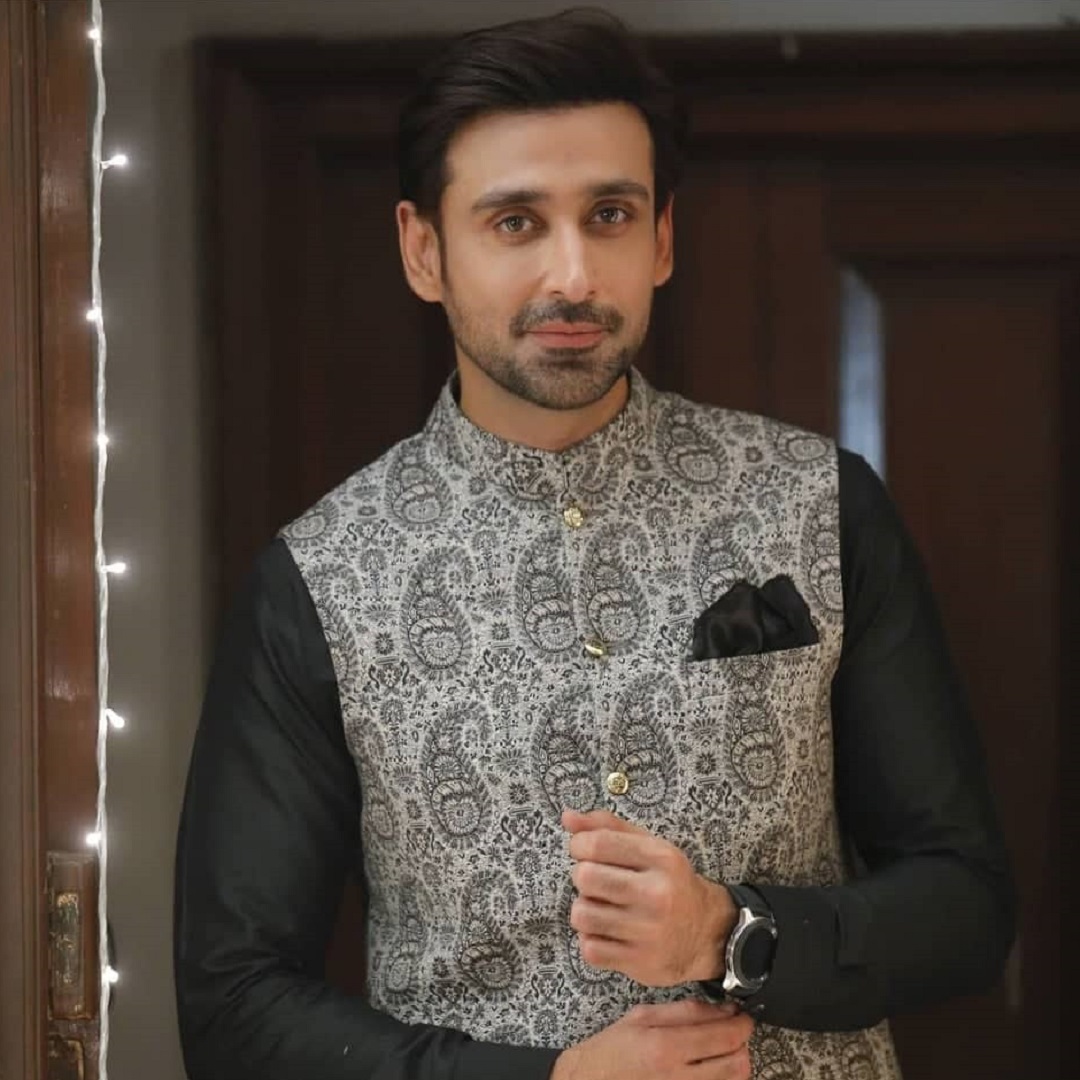 Sana Javed
Sana Javed is one of the top actors of Pakistani dramas currently, not only because of her choice of projects but also because of how far she has come in terms of acting. Over the last few years, she has shown that she has matured as an actor and that shows in her choice of projects too. Sana Javed impressed the audience with her performance in the drama serial Ruswai and is the currently on-air drama serial Dunk, she has given a spine-chilling performance that has wowed the viewers. Sana Javed has emerged as one of the strong performers that definitely makes the viewers excited for her projects.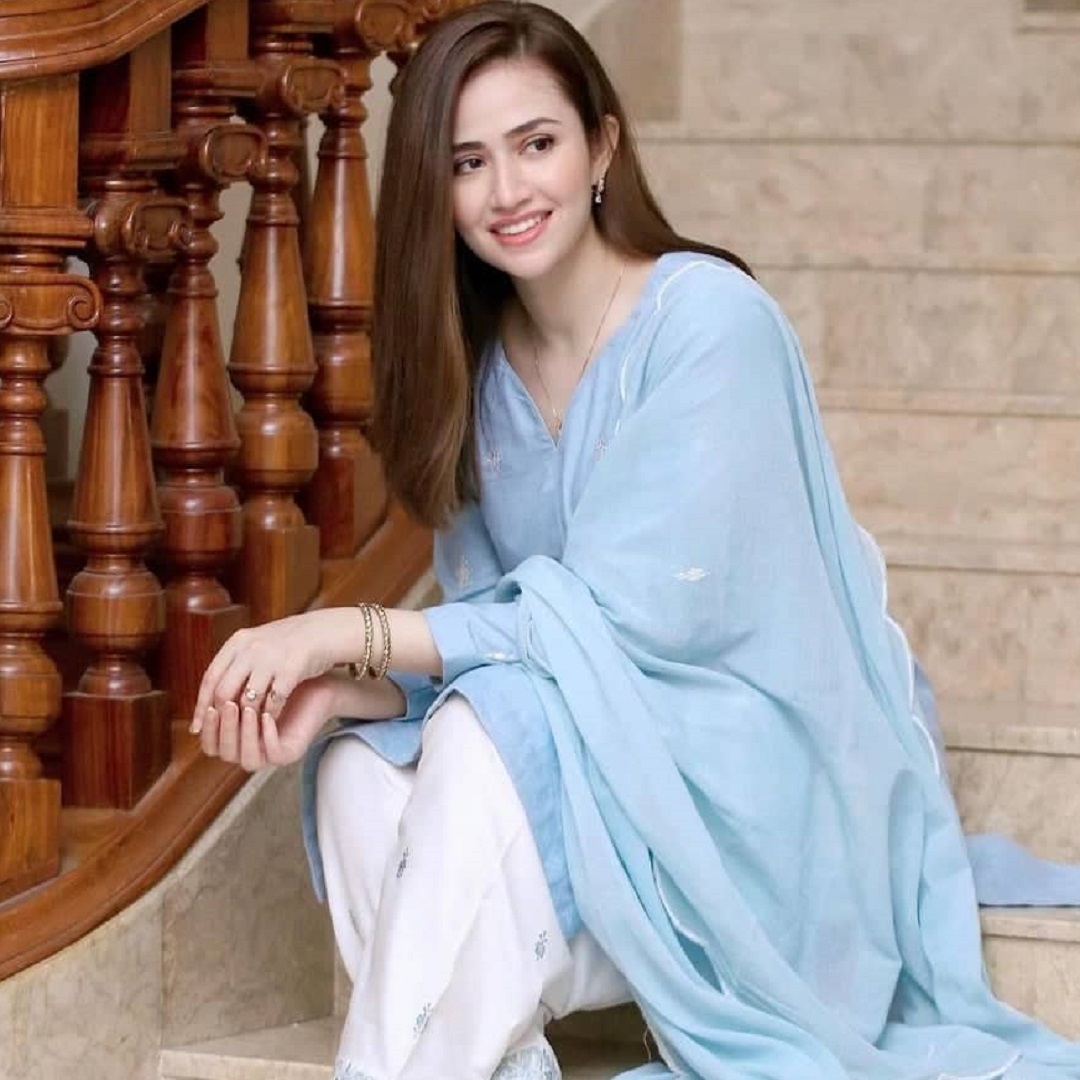 Sarah Khan
Sarah Khan has been consistent with her performance and she is one of the most loved and respected celebrities in the Pakistani drama industry. Sarah Khan is not only loved by her fans but also by the drama viewers because they enjoy her presence on TV screens. Sarah Khan has done all kinds of dramas, some of which have been quite popular and others not so much but Sarah Khan on her own has always grabbed appreciation for playing her bit with a lot of dedication and hard work. She is currently being seen in Raqs e Bismil and is getting critical acclaim. Her performance in the drama serial Sabaat also impressed the viewers.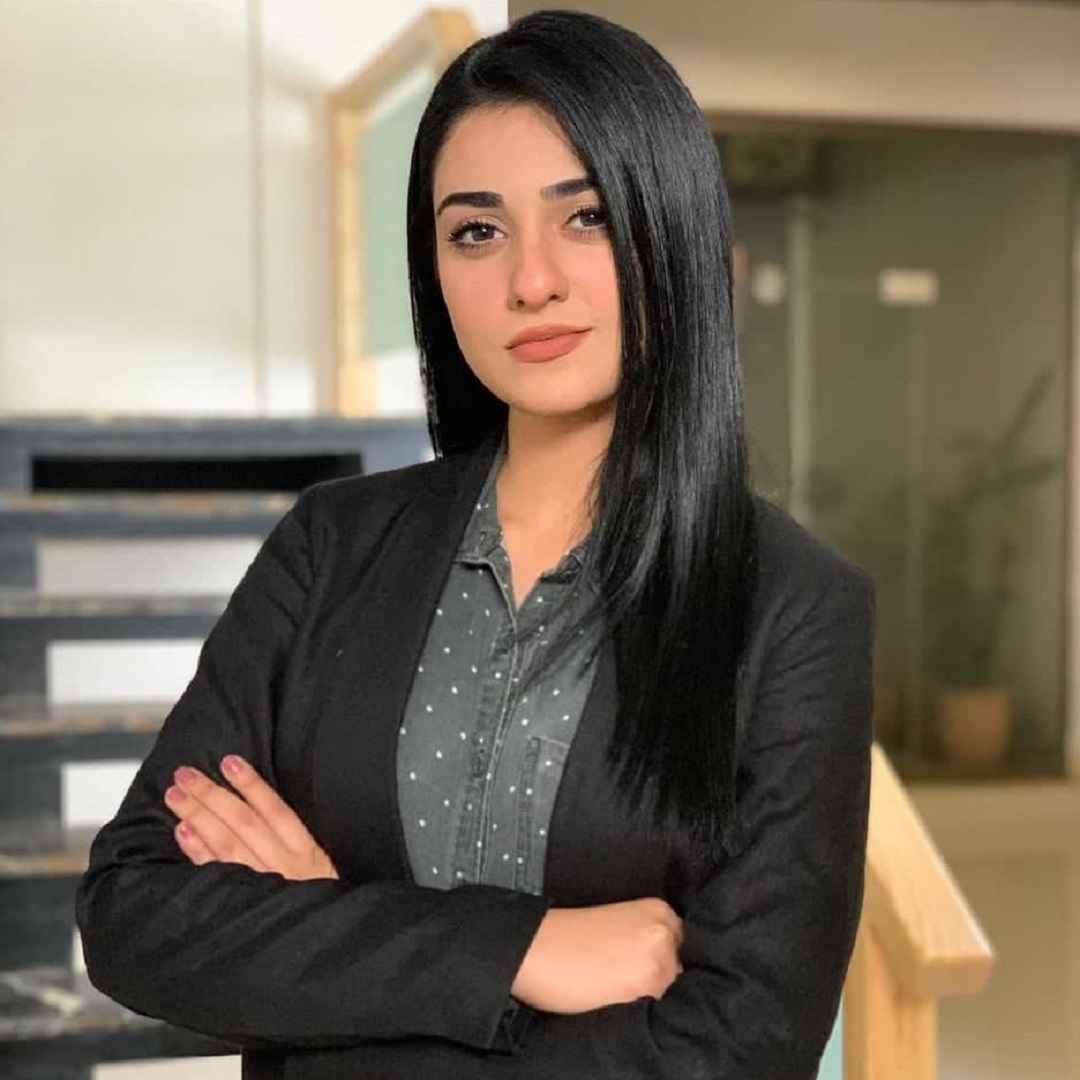 Shahzad Sheikh
Shahzad Sheikh definitely has come a long way. It has taken him a lot of time to actually get comfortable in front of the camera. Although Shahzad Sheikh was one of those actors who was always and constantly seen on TV screens, he was unable to really grab the attention of the viewers however recently, he has become a lot more cautious of his choices and does roles that suit his personality and give him margin to perform. Shahzad Sheikh is now seen in the drama serial Phans that has just started airing and has already impressed the viewers with his new approach. It is about time that Shahzad Sheikh pushes himself as an actor and performs out of his comfort zone because he is more than capable of doing that.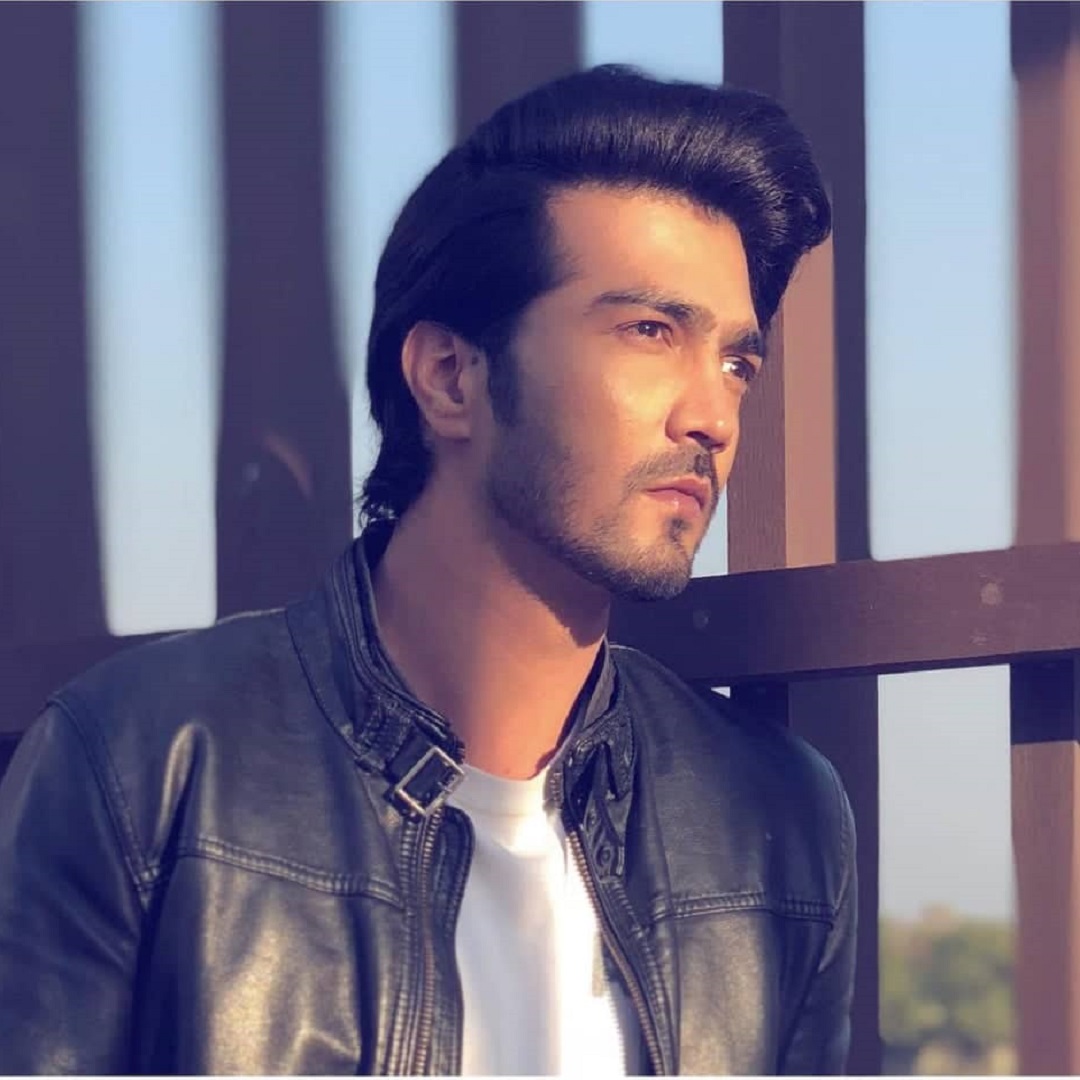 Syed Mohammad Ahmed
Syed Mohammad Ahmed has been a part of the industry for a long period of time, first as a writer and now as an actor. He has done a lot of roles and has shone in all of them. He is usually seen as a warm father figure who has nothing but positivity to offer but he makes sure to bring in so much depth and dimension to his performances which make him stand out. Another endearing aspect of his performances is his profound and heart-touching dialogues which resonate with the viewers, making his performance all the more special. At this stage of his career, his choices have been so amazing that have put him in the category of one of the top actors of the Pakistani drama industry.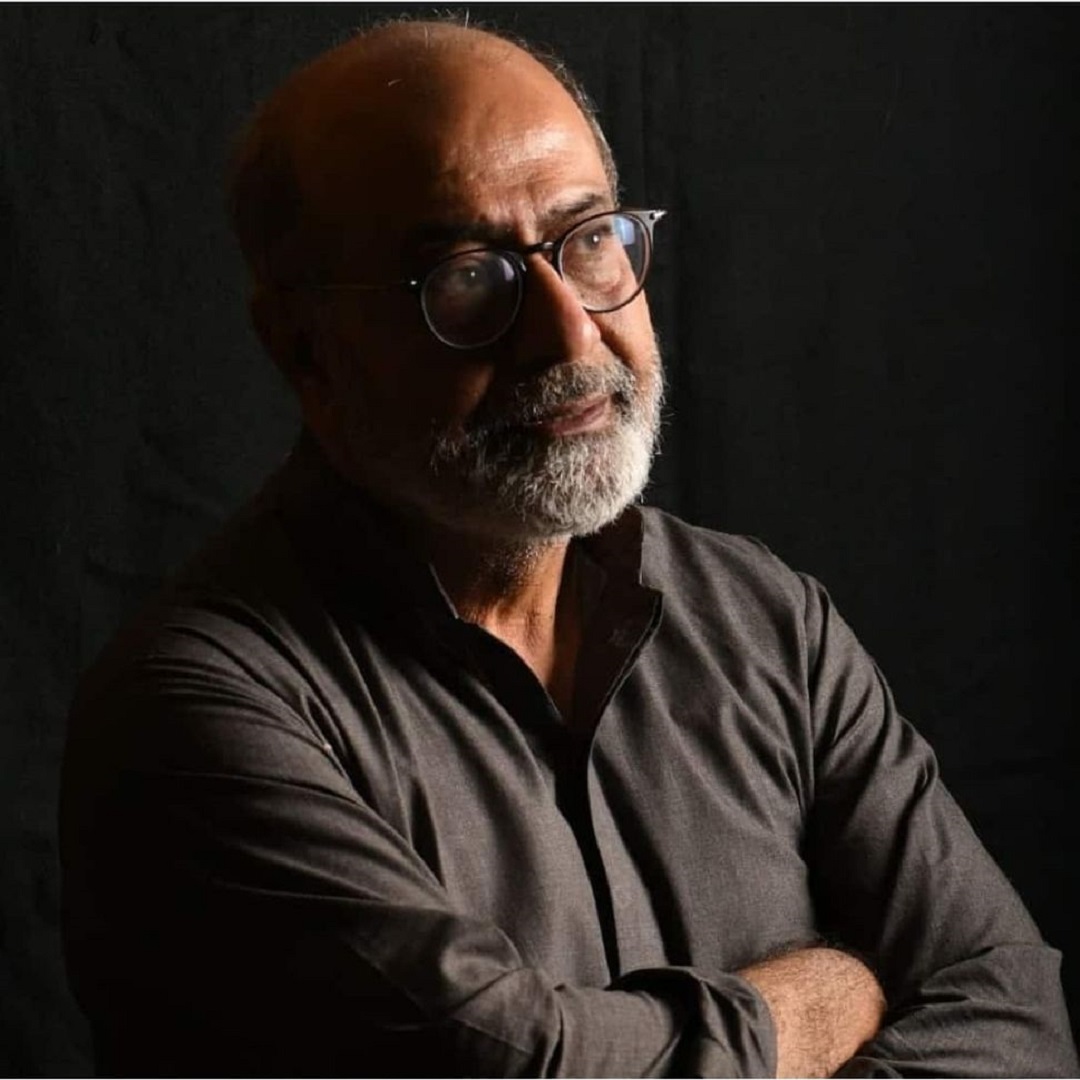 Urwa Hocane
Urwa Hocane is another young actress who is very selective about her TV projects. There was a time when she used to be quite regular but after she started working in movies, she took a break. However, it has worked in her favor because it has now made the audience look forward to her projects even more because they understand that her association with any drama means it is definitely going to be special. Urwa Hocane was recently seen in the drama serial Mushk and it won't be wrong to say that she carried the drama on her shoulders. The way she performed the character of Guddi made the viewers fall in love with her as an actor. Urwa Hocane has an upcoming drama serial Amanat and the viewers are already excited about it.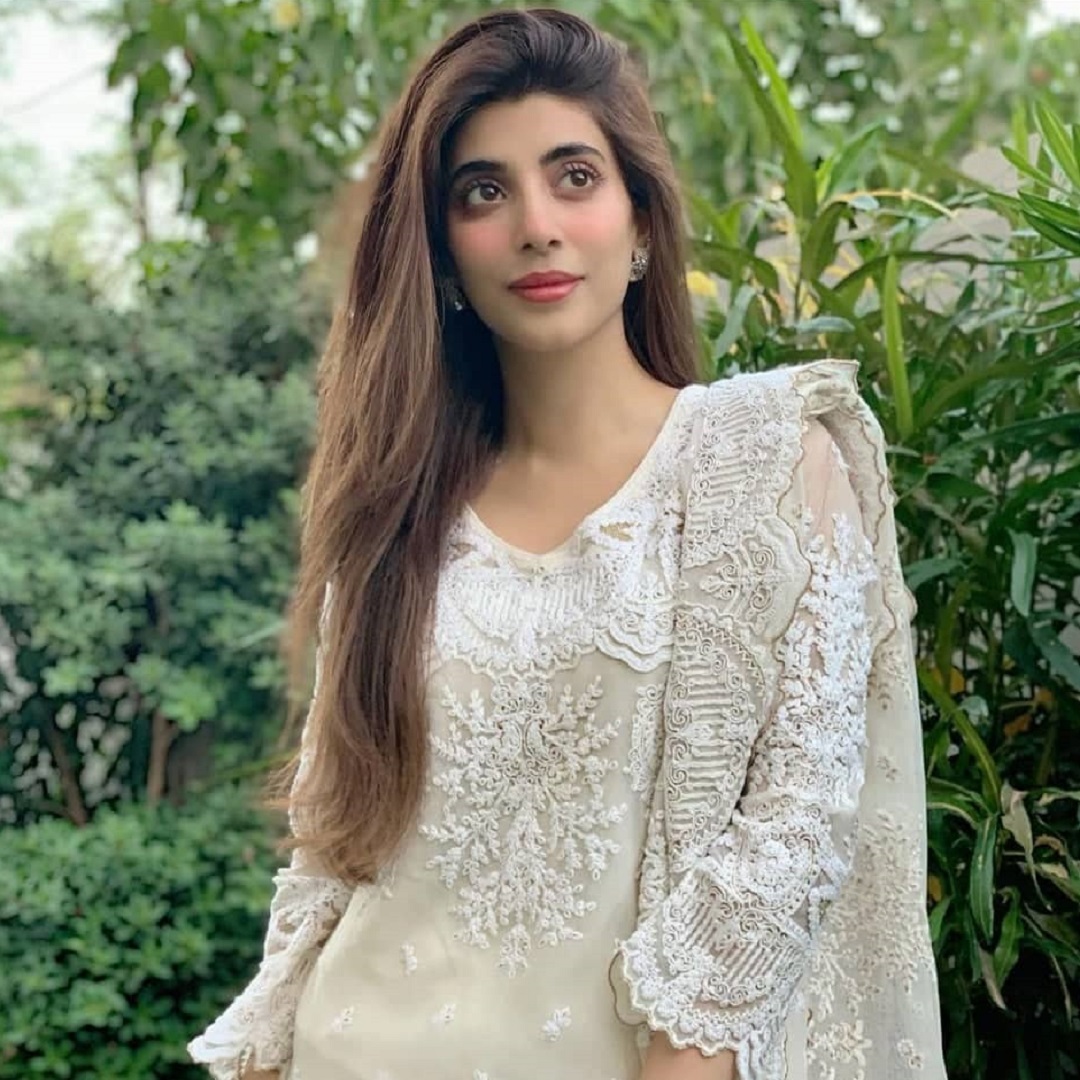 Wahaj Ali
Wahaj Ali has definitely come a long way. The more he is appearing in dramas, the more he gets to show that he is now getting comfortable in front of the camera. He definitely has an edge because he is one of those few actors who believe in variety and experiments, this is why he is always seen pushing himself and trying new things. Wahaj Ali has this organic approach towards acting which shows in his portrayals, this is the reason in a short span of time he has become everyone's favorite, and his popularity has sky-rocketed too.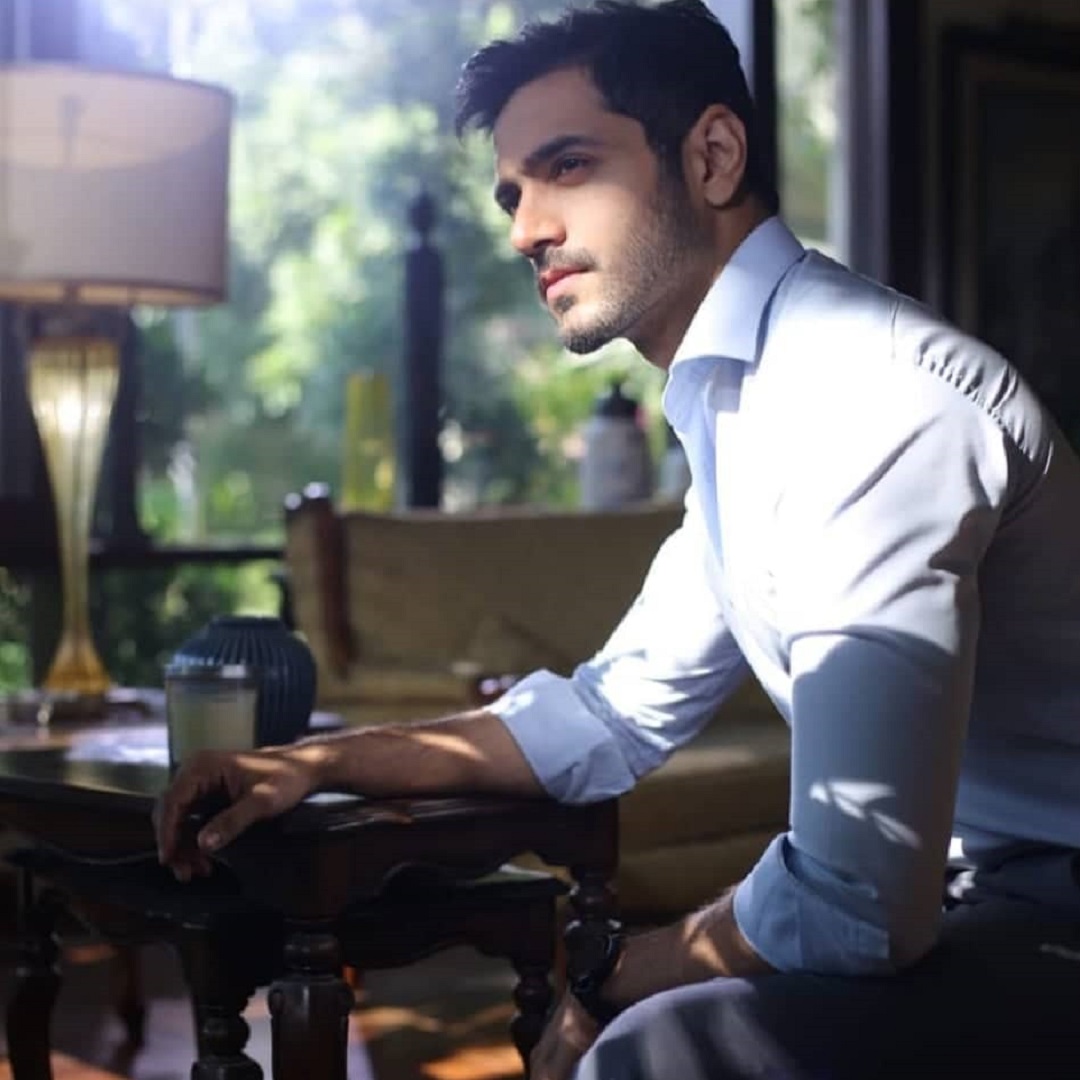 Yumna Zaidi
There was a time when Yumna Zaidi was an underrated actress in the Pakistani drama industry. She got fame and popularity quite late in her career but what's amazing is that she never really paid attention to it and continued to do her work with utmost sincerity and grace. Over the last few years, she has really upped her game and has done many different and varied roles, proving her caliber as an actor. She is a flawless performer with the ability to own the characters and doing justice to them. Dar Si Jati Hai Sila, Inkaar, Raaz e Ulfat, Pyar Ke Sadqay, Ishq Zahe Naseeb, these are some of her superhit dramas with memorable performances, which show the range of her craft. She is currently seen in Dil Na Umeed To Nahi and is getting critical acclaim for her acting. She is definitely one of those actresses who are at the top of their game and are quite popular now.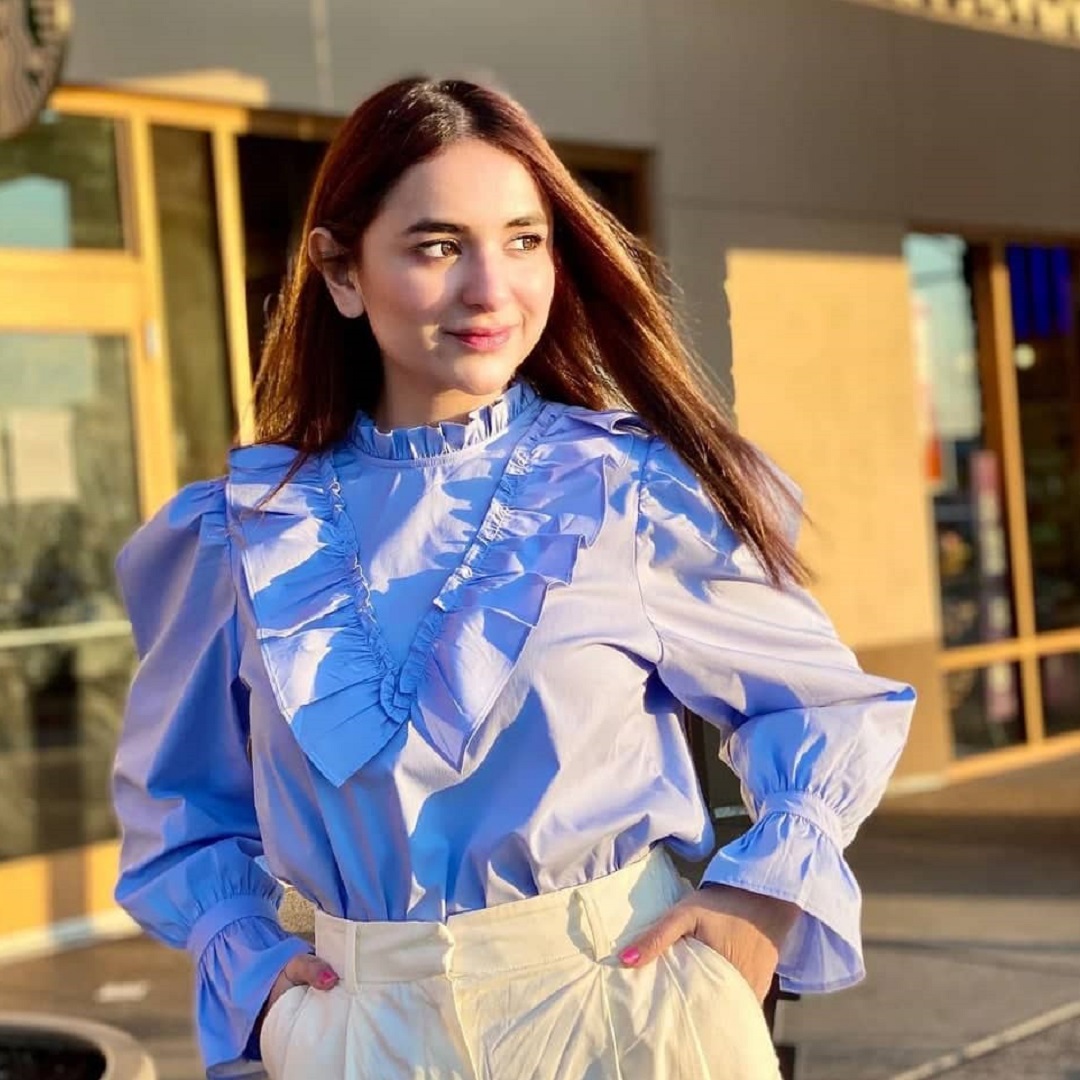 Zahid Ahmed
Zahid Ahmed is another big name in the Pakistani drama industry. Right from the beginning of his acting career, he has always experimented and tried to bring something new to the table, this is why he emerged as a powerful actor who had a range of performing just any kind of character while doing justice to it. Zahid Ahmed has always been quite popular but drama serial Ishq Zahe Naseeb skyrocketed his fame to another level because of his flawless portrayal of Sameer, a character dealing with multiple personality disorder. Zahid Ahmed is definitely of those actors that get the viewers excited for their dramas.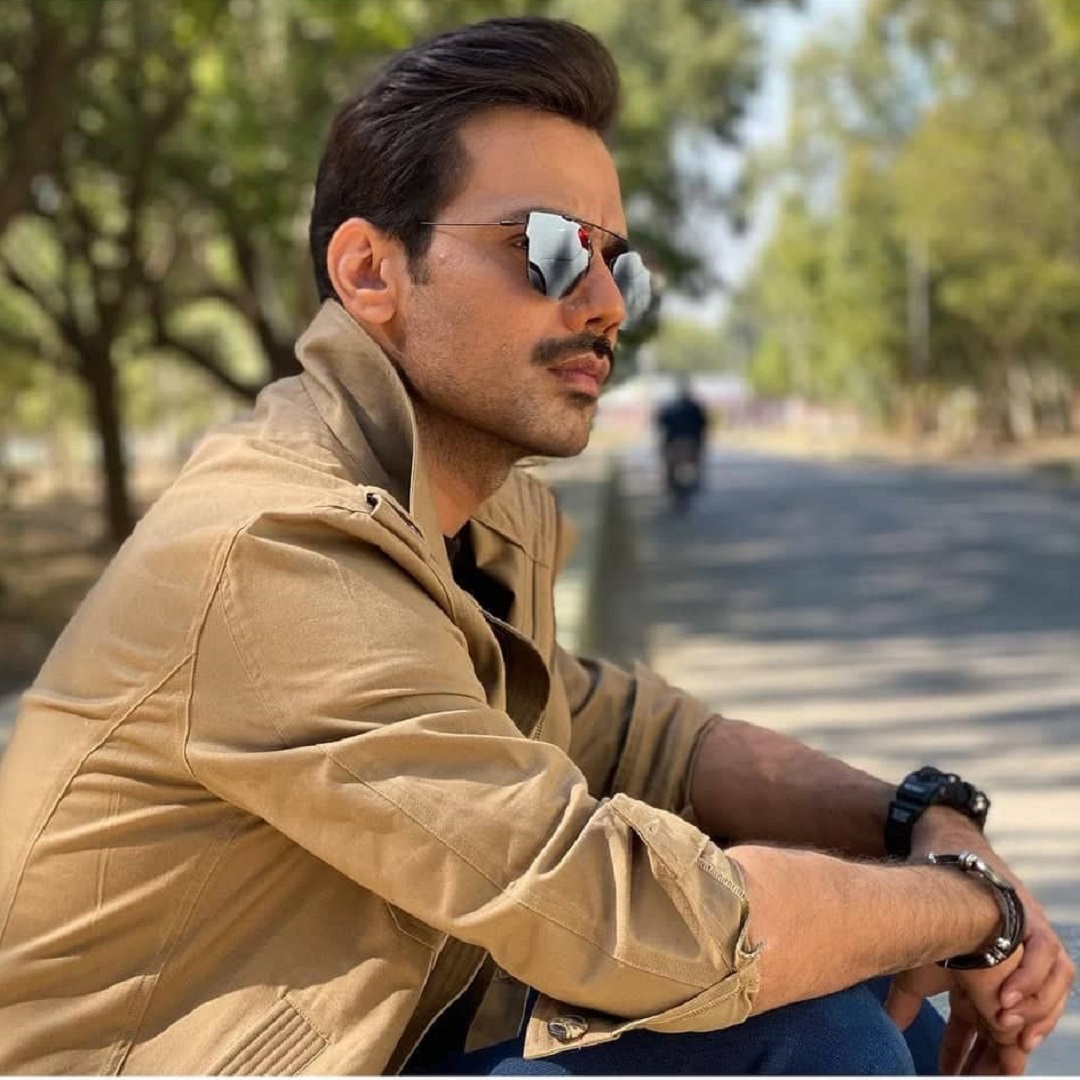 This completes the list of popular Pakistani actors and actresses right now. Which one of these actors is your favorite and whose projects do you look forward to. Please feel free to share your opinion and add the names of those actors to the list, who according to you are quite popular.