Acting is the kind of field which one can excel at only when someone takes this profession seriously or is a born artist. It requires a lot of hard work for these actors to make a place for themselves in an industry that is really competitive. Pakistani drama industry has many talented young actresses who have been associated with this profession from an even younger age. Most of these actresses stepped into the world of entertainment by chance but unlike few other child stars, they stayed in the industry and made a name for themselves.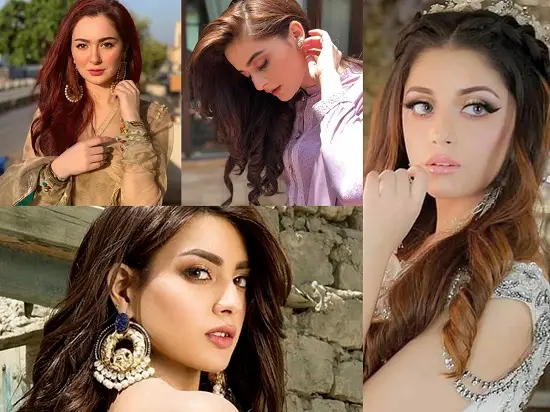 Some of these actresses are relatively new in the field of entertainment but they have bagged big projects which many other actresses their age couldn't get even after being associated with the industry for a long period of time. These actresses are quite popular already but they still have a vast career ahead of them. They are also motivated enough to strive for those goals which people their age most often cannot even consider setting for themselves.
Here are the youngest Pakistani actresses who have a lot of potential and are amazingly talented.
[lwptoc]
Hareem Sohail
19 years
Hareem Sohail started working in dramas when she was only 7 years old but she had to discontinue acting because she needed to give time to her studies. Hareem always wanted to be an actor since she grew up watching films and acting was always her biggest dream. She decided to make this dream come true by making a comeback this year with the drama Ghissi Pitti Mohabbat. Growing up, she watched her mother Beena Chaudhry perform therefore acting came naturally to her.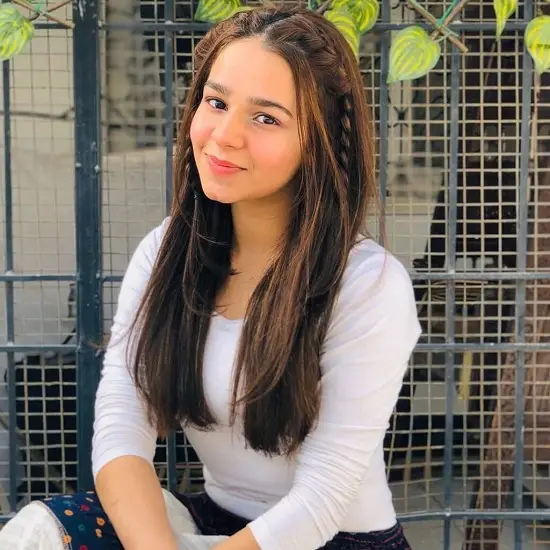 While talking to reviewit she revealed that her celebrity mother played an important role in building up her confidence. Hareem considers her mother her primary strength and her support makes all the difference to her. Hareem is an Srk and Aditya Roy Kapoor fan. Like any other artist, Hareem is a sensitive individual who cannot see people unhappy. She loves memes and says that she is "still a kid at heart". Hareem has taken up acting as a profession and not just a hobby and she is really passionate about it. We can already see Hareem doing wonders given her passion, acting skills, and dedication to the craft.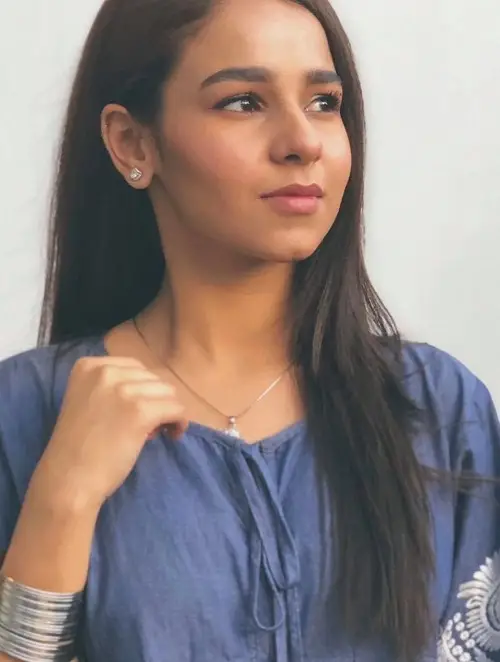 Komal Meer
19 years
Komal Meer started acting in 2019 and she is also another one of those actresses who never really planned to be an actress. She participated in Miss Veet competition when she had taken her A-levels. exams. This was also something that she did just as a plan 'B' because she wasn't sure if she will be able to pass A-levels. She wanted to be a model but ended up joining the industry as an actor. She has been part of many popular dramas and has an attractive personality.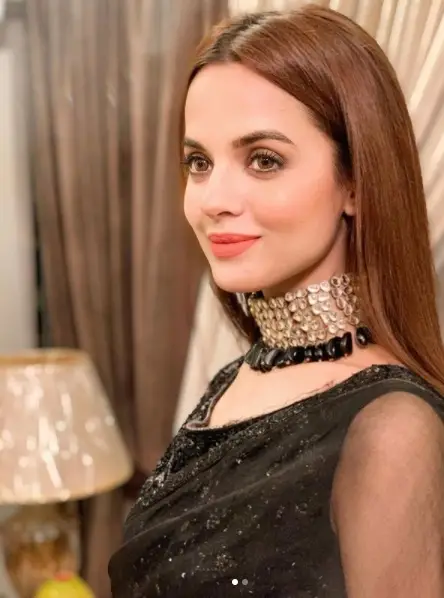 Komal Meer does not have definite plans at the moment but she is studying to be a lawyer at the moment besides acting.
Alizeh Shah
20 years
Alizeh Shah is one of the most popular youngest and talented actresses in the Pakistani drama industry. Alizeh Shah did her first commercial when she was only 6 years old alongside Waseem Akram. She kept on doing commercials as a child artist and later joined the industry as an actress a few years later in 2018. Alizeh Shah has already been part of a big film which is something remarkable for someone her age. Apart from working in some leading dramas, she also played an important supporting role in the film Superstar.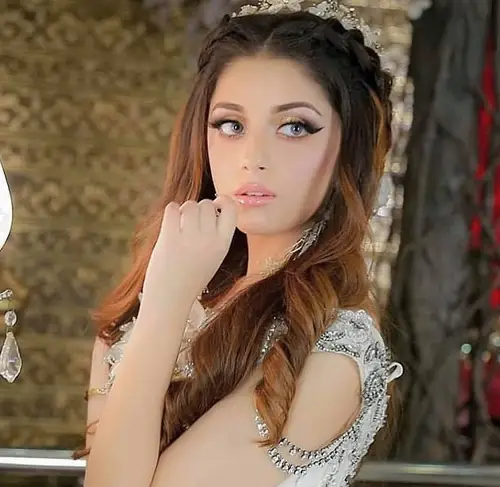 Like all the other actresses in this list, Alizeh Shah too had the support of her family. Her father never stopped her from following her passion and her mother still accompanies her everywhere. Alizeh Shah is the only daughter therefore her parents take everything she wants to do even more seriously. Alizeh Shah is studying and acting at the same time. Since acting is really close to her heart therefore managing time is never an issue for Alizeh Shah.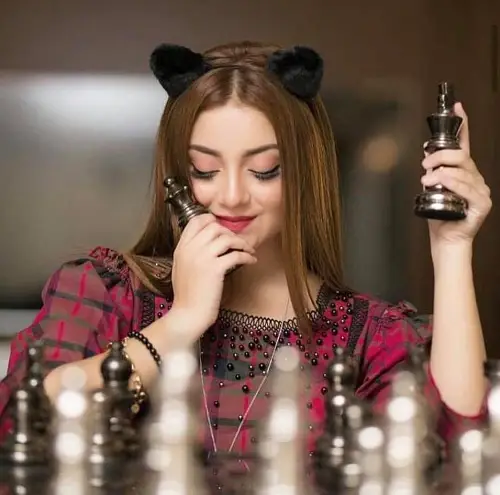 Rimha Ahmed
20 years
Rimha Ahmed recently caught the attention of the viewers when she played an important supporting role in the drama serial Uraan. Rimha was also part of the web series Churails. She has what it takes to make it big in the industry; good looks and natural acting talent. Although Rimha Ahmed is only 20 years old, she herself feels that she is an old soul. She describes her own personality in these words, "An old soul stuck in the body of a 20-year-old. Tired of this superficial world. Can't stand Fake, Judgemental, or negative people. I like cheesy songs."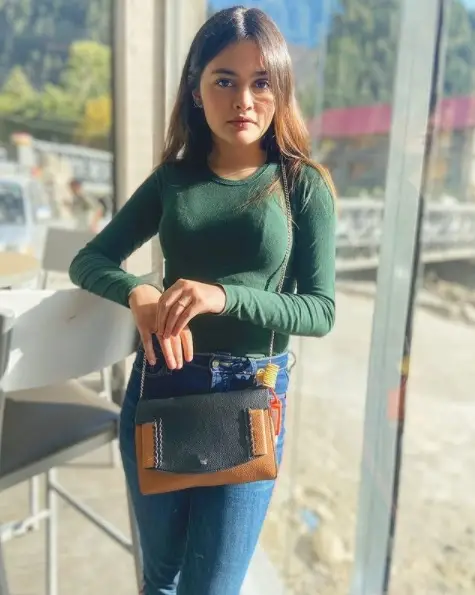 Rimha has also appeared in popular Pakistani dramas such as Khaani and Choti Si Zindagi. She also played a leading role in TV One's drama Rock Star. She is the daughter of a famous Pakistani actress Rashida Tabassum who has played supporting roles in many popular dramas.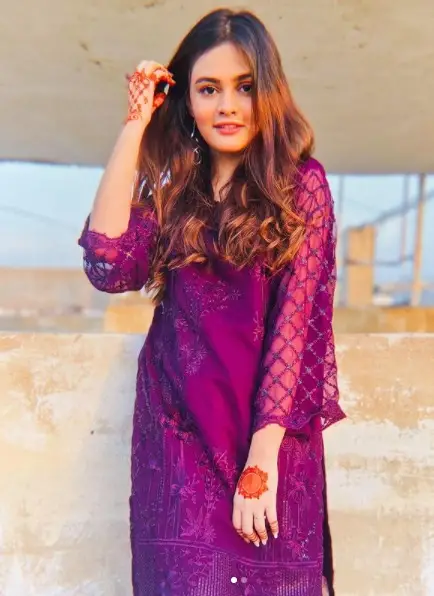 Arisha Razi
21 years
Young actress, model, and entrepreneur Arisha Razi needs absolutely no introduction. Most of the Pakistani viewers have been watching her perform as a child artist. She has been in front of the camera and performing ever since she was only 4 years old. She has worked in many notable projects and with almost all the leading actors of the country. Arisha recently also started her own clothing line in partnership with her sister.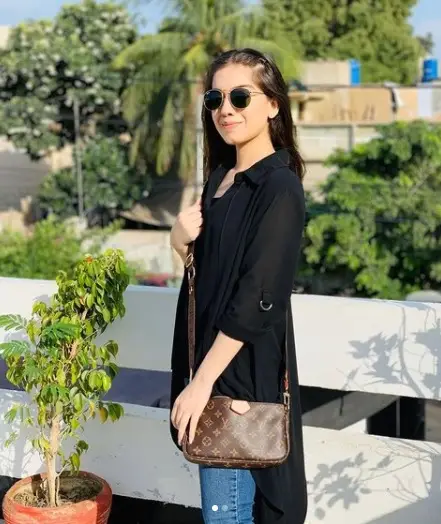 Sara Razi
21 years
Just like her sister Arisha, Sara Razi also started her career in showbiz as a child star. She is recognized as a capable actress who has always done justice to her character. Sara Razi recently got married and she is already a mother. She intends to continue with her acting career and has also started a business of her own. She is another young lady who has proved that age is just a number when it comes to being accomplished and ambitious.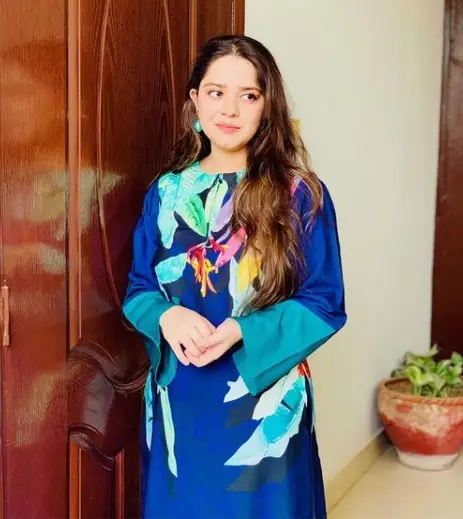 Aiman Khan
22 years
Aiman Khan also started her career as a child star and her first project too was a television commercial. At that time obviously, Aiman Khan was part of the projects her parents wanted her to be a part of but she enjoyed performing especially because her twin sister Minal was always with her. A few years back Aiman Khan decided to revamp her career completely and that is when she gained more popularity than ever.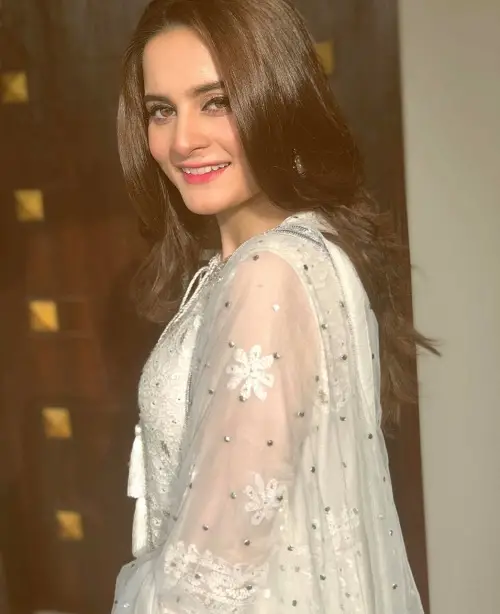 Aiman Khan has done a lot of work, especially in the past two years. Her popularity was the number 1 reason why people followed her projects and liked her. Known for her simple roles and good looks, Aiman Khan surely made a big name for herself.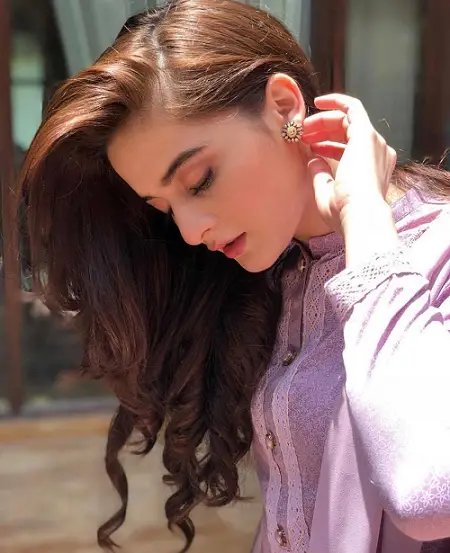 Minal Khan
22 years
Minal Khan also started her showbiz journey at a young age and now she is known as one of the leading young actresses of the country. She is known for her off-screen confident and outspoken nature just as much as she is for her acting projects. Minal Khan's recent acting projects gave her new-found fame and she has been doing more modeling projects as well. Her photo shoots made waves. She is another young actress who has her own business as well.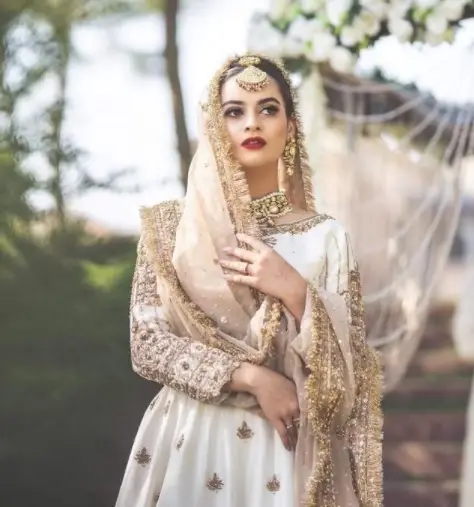 Minal Khan is a 22-year-old independent young lady who has managed to achieve so much already and she will surely go even further considering how dedicated and hardworking she is. Minal Khan,  "aspires to be a woman who wakes up and loves what she does for a living everyday, travels often, spiritually secured mentally and financially stable."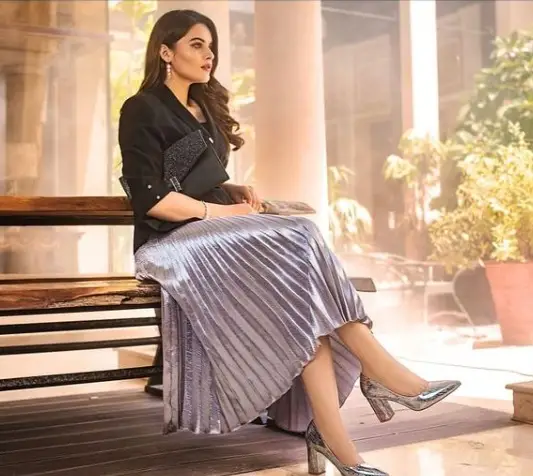 Iqra Aziz
22 years
Iqra Aziz started her showbiz career when she was in 10th Grade. Like many other young actresses on this list, Iqra Aziz too kept on doing commercials at the beginning of her career, and then she decided to take a break since she needed to finish college. After college, she made up her mind that she wanted to start working full time in the media and that is when with the support of her mother, Iqra Aziz stepped into the world of acting with the drama serial Kissey Apna Kahei, in which she had a supporting role.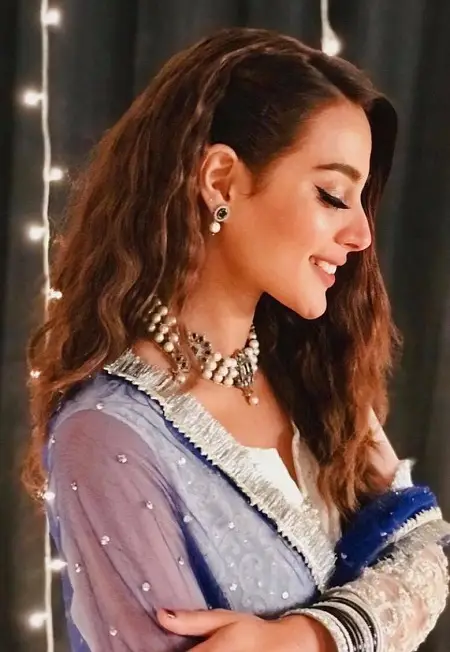 Although Iqra Aziz was really passionate about acting but when she went to do her first proper television commercial, she started crying on the sets and thought she couldn't do this. Her sister supported her and her mother has been a big support as well. The support of her family has played a major role in bringing her this far.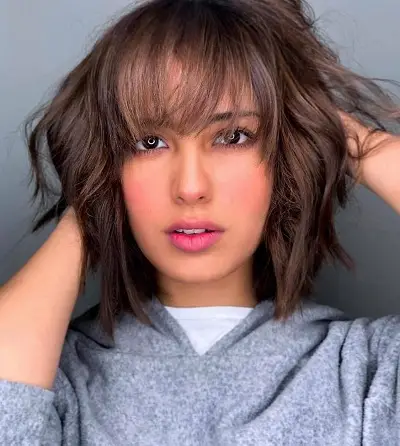 Laiba Khan
22 years
Laiba Khan started acting purely by chance, she never imagined herself as a professional actress but now she has already worked in some popular dramas such as Mera Dil Mera Dushman and Tarap. The fact that she got such solid roles early on in her career goes to show that the producers have faith in Laiba's talent as an actress.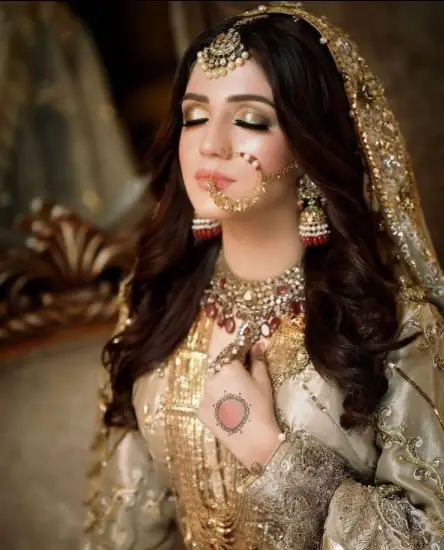 Laiba Khan's sister Eman played the leading role in the drama serial Damsa and she has been associated with the industry for many years now. Laiba started taking interest in the field because of her sister. When she started acting she got some really good offers which is why she continued with the profession.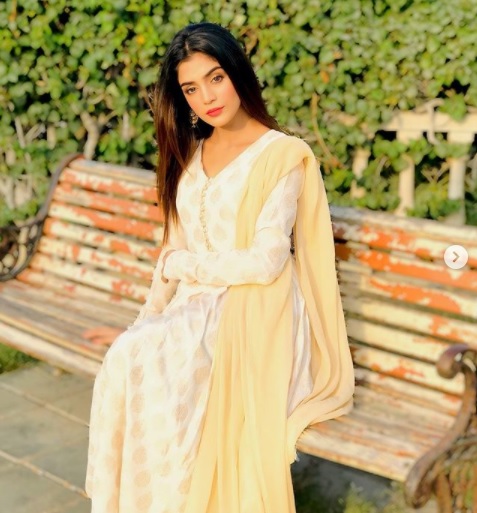 Laiba was never a confident kid but somehow she manages to act in front of the camera because she has a natural knack for acting.
Hania Aamir
23 years
Hania Aamir is young and immensely talented. Acting comes naturally to her which is why her performances are always effortless. Hania Aamir stepped into the world of acting almost five years back when she was 18 years old. Hania Aamir was discovered by the producers of Janaan so she made her debut in acting with a big film.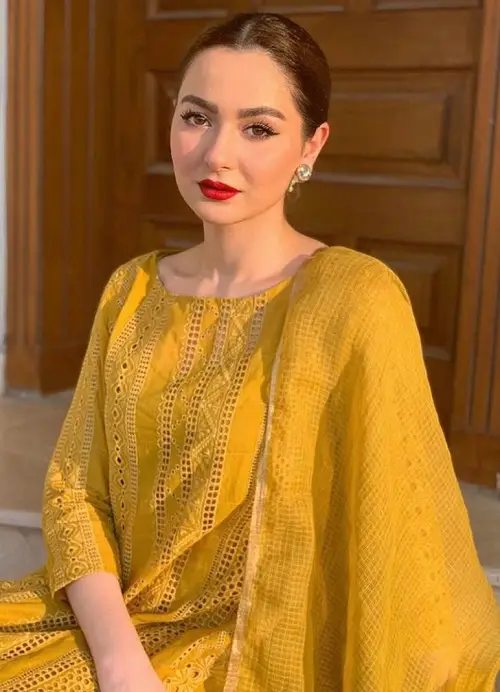 Hania Aamir started acting because the opportunity presented itself but then she realized that this was something which came naturally to her and now that she has had some experience, she is taking her acting career more seriously. Hania Aamir is already a star who talks her mind and is also loved by young girls for embracing her skin, even though it isn't flawless. Hania Aamir has starred in many popular dramas and films.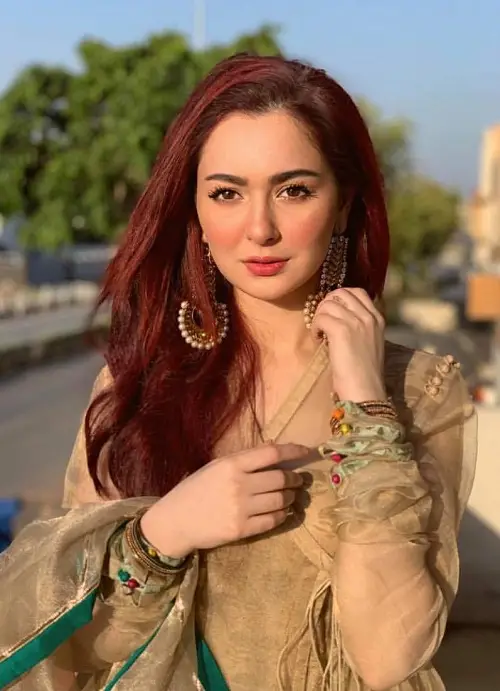 Kinza Hashmi
23 years
Kinza Hashmi started her acting career when she was only 16 years old therefore even now she has a lot of experience to her credit. Kinza Hashmi is another young actress who takes her work seriously and is in this profession because she derives happiness from it. Kinza Hashmi was first discovered when she participated in a fashion show which was being held on a relatively small level. Her journey started from there and that is when she realized that this is what she had wanted to do all her life.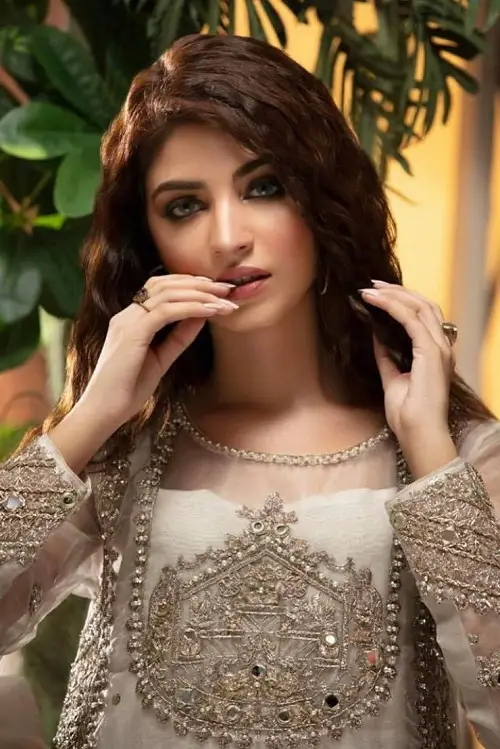 Apart from her good looks and talent, Kinza Hashmi is known for her dedication. Even when Kinza does not have any scenes, she enjoys spending time on the set. She enjoys getting up for work every morning and is one of those few actresses who actually do not look forward to their days off. Kinza Hashmi has played leading roles in dramas that were really popular. She has a massive fan following. Her dedication and passion will surely take Kinza Hashmi far.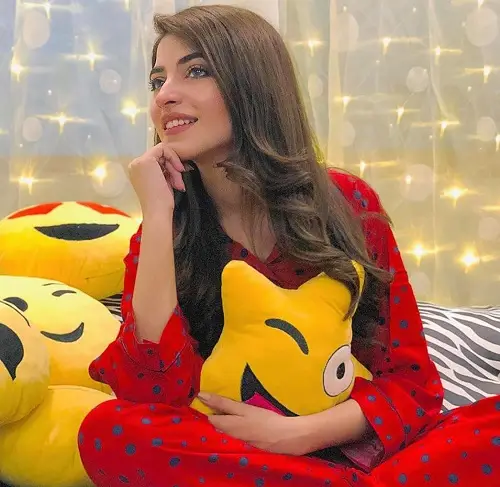 Kinza Hashmi was always more interested in singing than she was in acting. She was actually convinced that she could not act until she got mentors who taught her everything she knows now which has helped her get this far.
Namra Shahid
25 years
Namra Shahid started her acting career with the drama serial Saya-e-Deewar Bhi Nahin. She has gained a lot of popularity owing to some of her recent projects. Namra also recently launched her own YouTube channel. She rebuffed all the wrong information circulating about her through a special video. She is really outspoken. Namra also lost a lot of weight and she keeps on sharing tips and tricks to lose weight on her YouTube channel.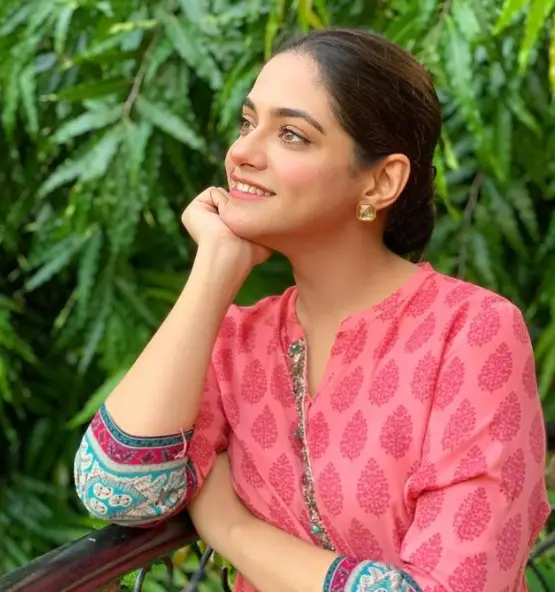 Who is your favorite actress out of the young actresses? Isn't it amazing how these actresses were discovered and how they found out that they were meant to be in this field? Share your opinions in the comments section.