Living on the Edge is the only Pakistani reality show other then dance and singing competitions, which involves physical tasks, some drama, cat fights, many more spices and most important of all "BREAKING NEWS".
Complete setup of this show is in hands of Waqar Zakka, who messes up this show as much as he can.He has somehow tried to generate copy of Indian reality show Roadies and a part from Splittsvilla. I have watched two of the seasons of Waqar's show and came to know that his level of making this show popular is far low as compared to any other reality show.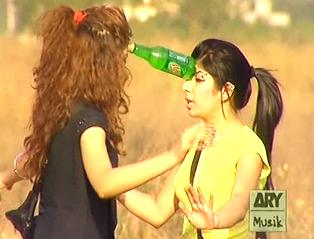 I found his show quiet abnormal like audition episodes are prolonged more than necessary whereas main tasks take  7 or 8 more episodes after auditions. And in these 7 or 8 episodes ,we are still unable to watch properly formatted and well compiled show rather, a cat fight takeover whole of the episode sometimes. Also, 5-6 people get eliminated at once and more than that the unending finale.. arghhhhhh..  last season's finale seemed as if it will never end. Even after announcement of ultimate Prince and Princess Waqar raised many twists and turns..seemed as if he is not willing to give prize money to the contestants.
This time, Waqar has created another drama. Firstly, he put Aroosa in limelight for mirch masala and cat fights.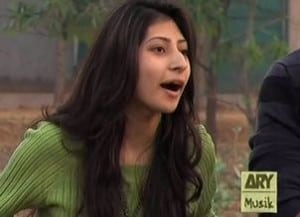 When show was about to come to end ,he stopped the show claiming that people are saying that Finale contestants are totally incapable of being in the finale and then he raised messaging campaign through which he tried to earn handsome amount of money. And after that very day till now, we didnot hear any news about Living On the Edge Finale. I guess, it was Waqar's strategy to make this season that way. He earned much , and when the turn of giving away the prize money came, he arose silly issues. Else, this could also be a possibility that he doesn't get much amount through his show this time and he tried to get more amount through that messaging trick so that he can collect the prize money atleast and then come up with the finale.. :p
Poor Pakistanis still enjoy this show as this is the only so called cool kind of reality show and one of its own kind in Pakistan..
 Do share your views about this show.
Till then Sayo Nara,
Rabia Basharat.