Muniba Mazari is always an epitome of strength, grit and determination in the face of harshest realities of life. One hearing of her story and one look at her beaming smile will make your forget moaning about the petty troubles of everyday life.
It seems that celebrities along with common men take immense inspiration from the beautiful girl who has the courage to smile despite having been through one of the worst tragedies that can happen in human existence.
Recently, she was present at VUAE'17 and impressed the audience with her sheer power of will. Among those inflicted by her infectious enthusiasm are the handsome Bollywood heroes Vivek Oberoi and Anil Kapoor. Muniba shared pictures of herself with them and look at what they had to say about her in return.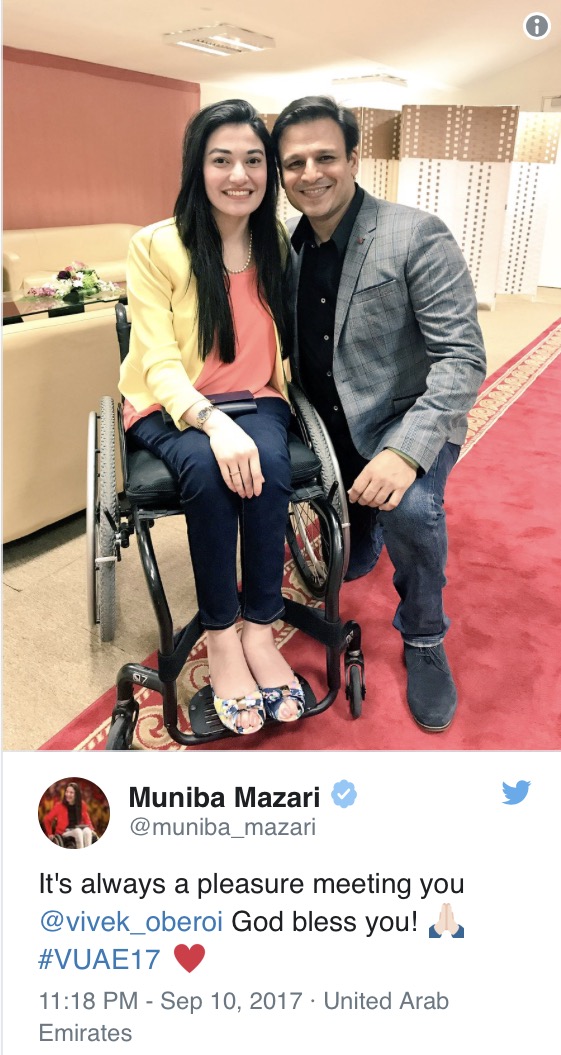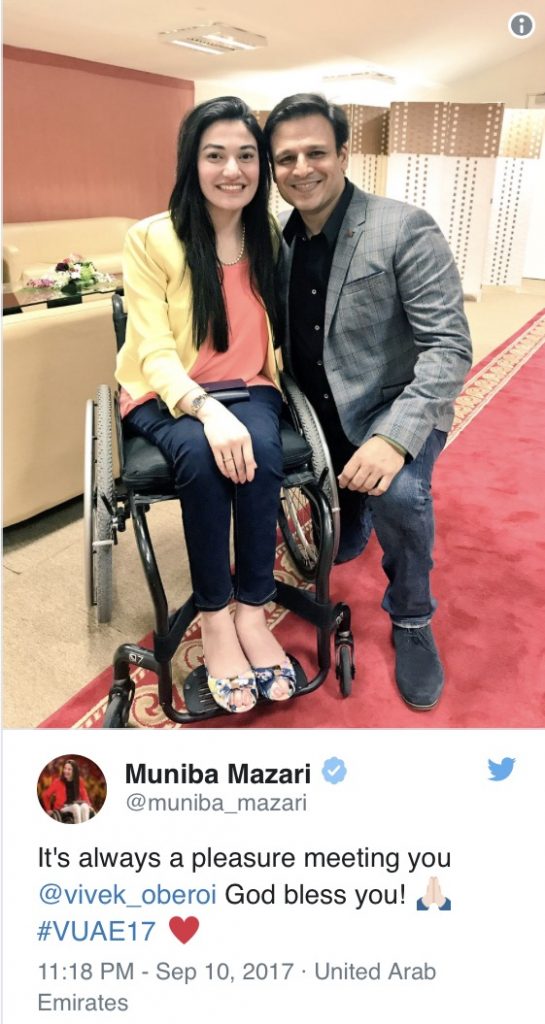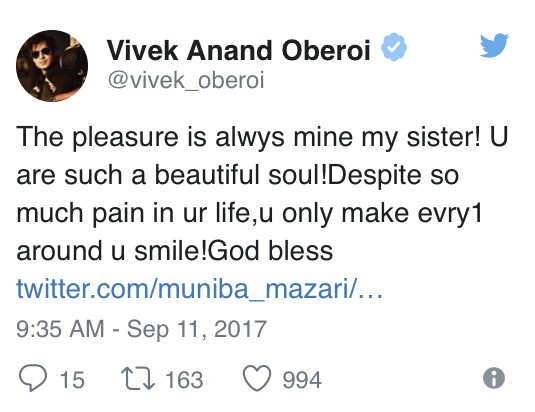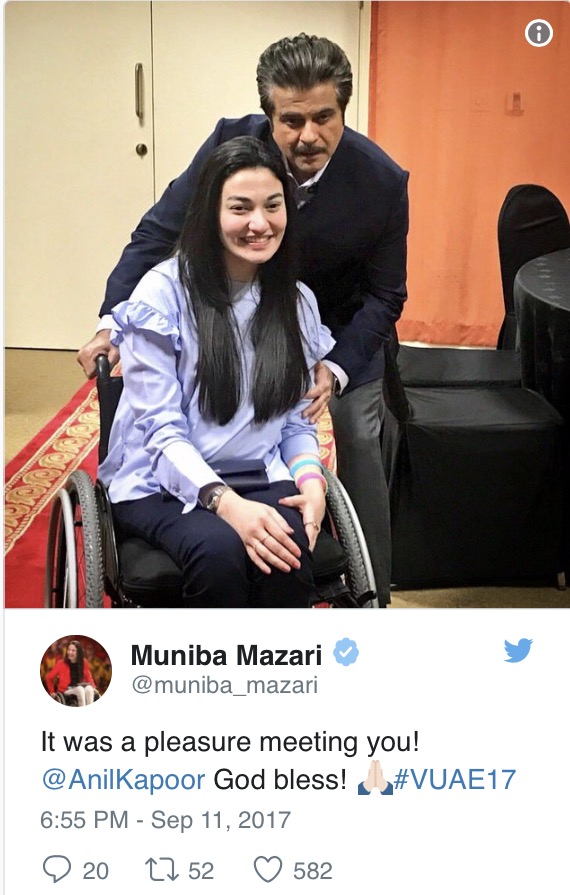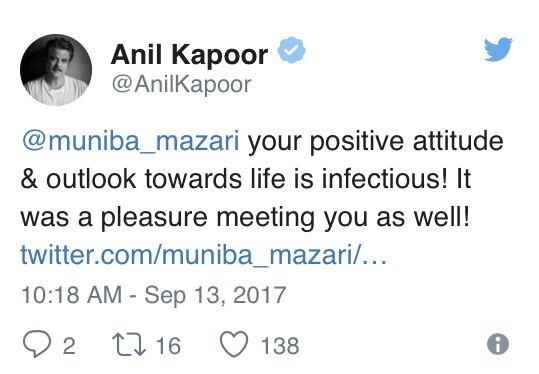 And they are so very right. Muniba Mazari is certainly an exceptional human being, shining so bright in such extra ordinary circumstances.